It's easy to become overwhelmed when looking for anything to watch on a streaming site with such a large repertoire as Netflix. There are simply too many things to watch, even when you've limited down the genres. You don't want to take a chance on a new film, just to dislike it halfway through and then have to repeat the process all over again. We've put together a list of terrific selections for you to watch on your next night on the couch to perhaps help you navigate the maze of movies that is Netflix while looking for a new psychological thriller to watch. Hopefully, you'll find something that appeals to you and that you enjoy viewing.
1922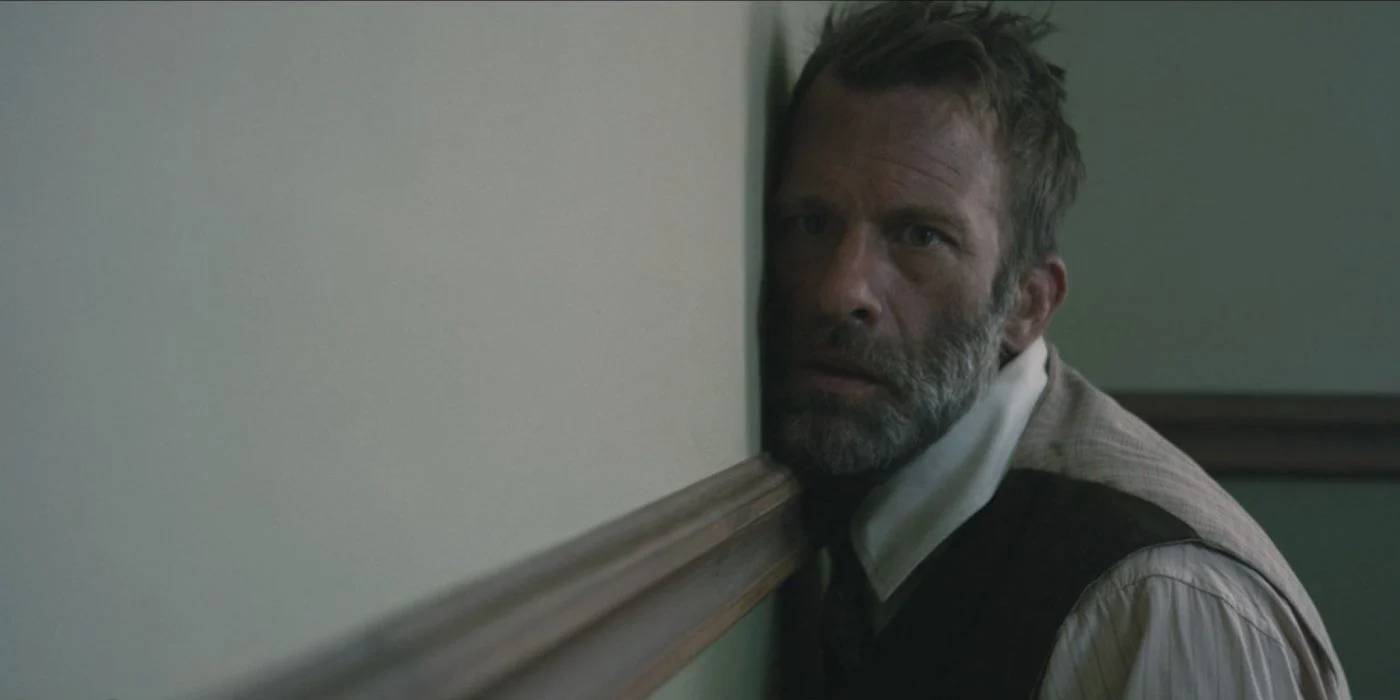 1922 is another Stephen King adaption, based on a novella from the author's 2010 collection "Full Dark, No Stars." The plot follows Wilfred "Wilf" James, played by Thomas Jane, a farmer who lives with his wife Arlette, played by Molly Parker, and a 14-year-old son named Henry, played by Dylan Schmid, in the year 1922 in Hemingford Home, Nebraska.
Wilf determines that the only way to stop Arlette from selling the family farm and moving to Omaha is to murder her, and he blackmails his teenage son into helping him. They dupe their mother into thinking they want to sell the farm, then kill her and dispose of her body in the family well. The rest of the film follows Wilf and Henry's steady descent into madness as they are tormented by remorse and the rot that has infiltrated their home, land, and brains.
1922 is a dark, psychological horror thriller that will appeal to both Stephen King fans and general moviegoers. If you enjoy vintage horror films like The Witch or television shows like The Terror, this is a great choice. While there are some horror elements in 1922, it focuses on the mind's complicated power and perception in the same way that Gerald's Game does, giving it a spot as one of Netflix's top psychological thrillers.
Berlin Syndrome

Berlin Syndrome, starring Teresa Palmer as Clare, an Australian backpacker in Berlin who has a disastrous one-night encounter with a lovely man named Andi (Max Riemelt), is a psychological thriller about the one thing that young women always have to worry about when traveling alone. Berlin Syndrome tells the narrative of Clare's nightmarish experience being fooled and trapped in an apartment by a violent man, directed by Cate Shortland, who also helmed the superhero picture Black Widow, becoming the first woman to solo direct a Marvel film.
Clare discovers that Andi has locked her in his flat the morning after the one-night stand. She goes out with him again next night, thinking it was simply a simple mistake, but she soon understands his true objectives are to retain her for himself. Furthermore, the apartment's windows have been strengthened, and the units neighboring his are unoccupied, ensuring that no one else can hear or assist Clare. Is Clare able to overpower Andi and escape via patience, manipulation, and determination? It's a taut thriller that puts you right in Clare's shoes as she battles for her freedom, and instead of exploiting her physical misery for cheap thrills, it focuses on the emotional harm she suffers as a result of her betrayed trust. Shortland weaves a captivating character journey while providing a tightly packed thriller, and Palmer gives an exceptional performance as Clare's journey from vivacious and trusting to hopeless, back to steely and resolute.
Calibre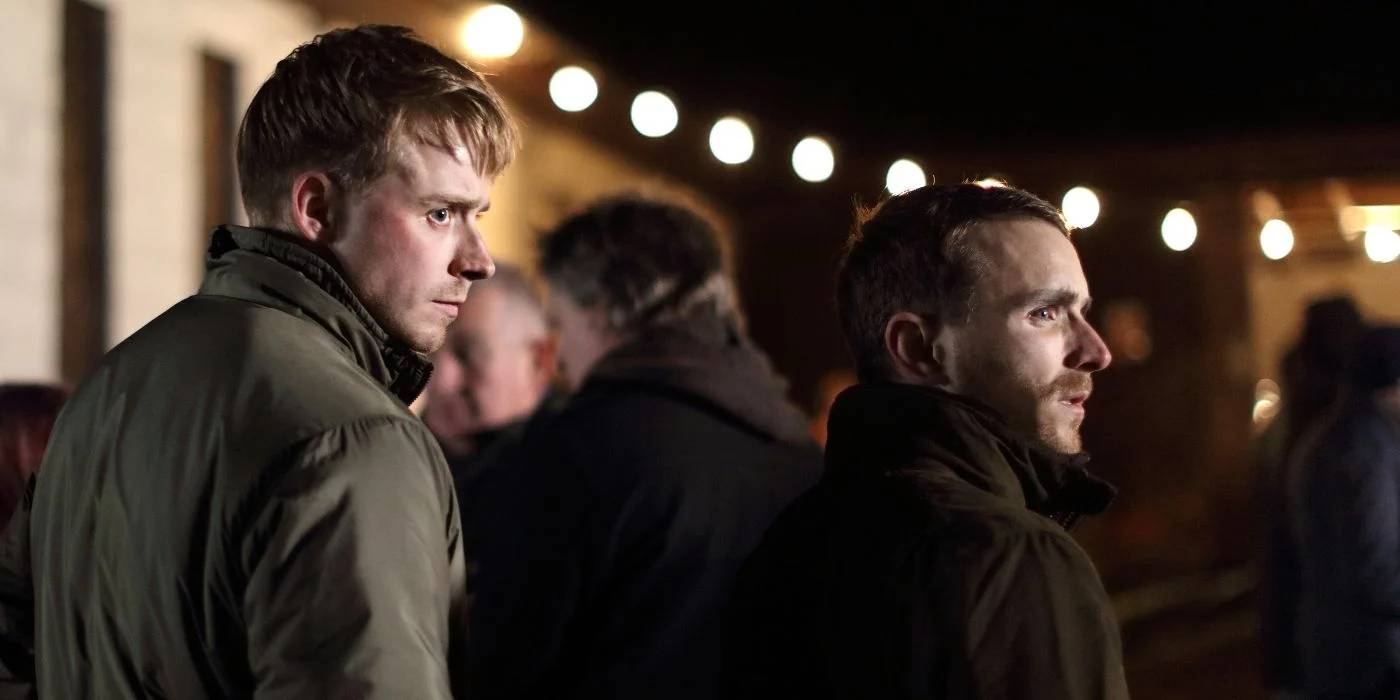 In the 2018 film Calibre, Vaughn (Jack Lowden) leaves his pregnant fiancée at home for a weekend getaway with his old school mate Marcus (Martin McCann). The two buddies stay in a tiny town while driving out to the Scottish Highlands to organize a hunting excursion, Vaughn's first. Marcus is aggressive and impetuous, and he clashes with the guys in town, whereas Vaughn is timid and reluctant. Despite this, they are able to go hunting as planned, but nothing goes as planned for the two.
Vaughn wants to notify the cops after a fatal hunting accident, but Marcus is sure that they will be arrested for murder. Vaughn, afraid to go against his friend, lets Marcus lead them into a dead end as the two do everything they can to avoid being discovered in town. The scenario eventually leads to a circumstance in which Vaughn is faced with a truly dreadful decision, one that you never want to have to make. What does he opt for?
Cam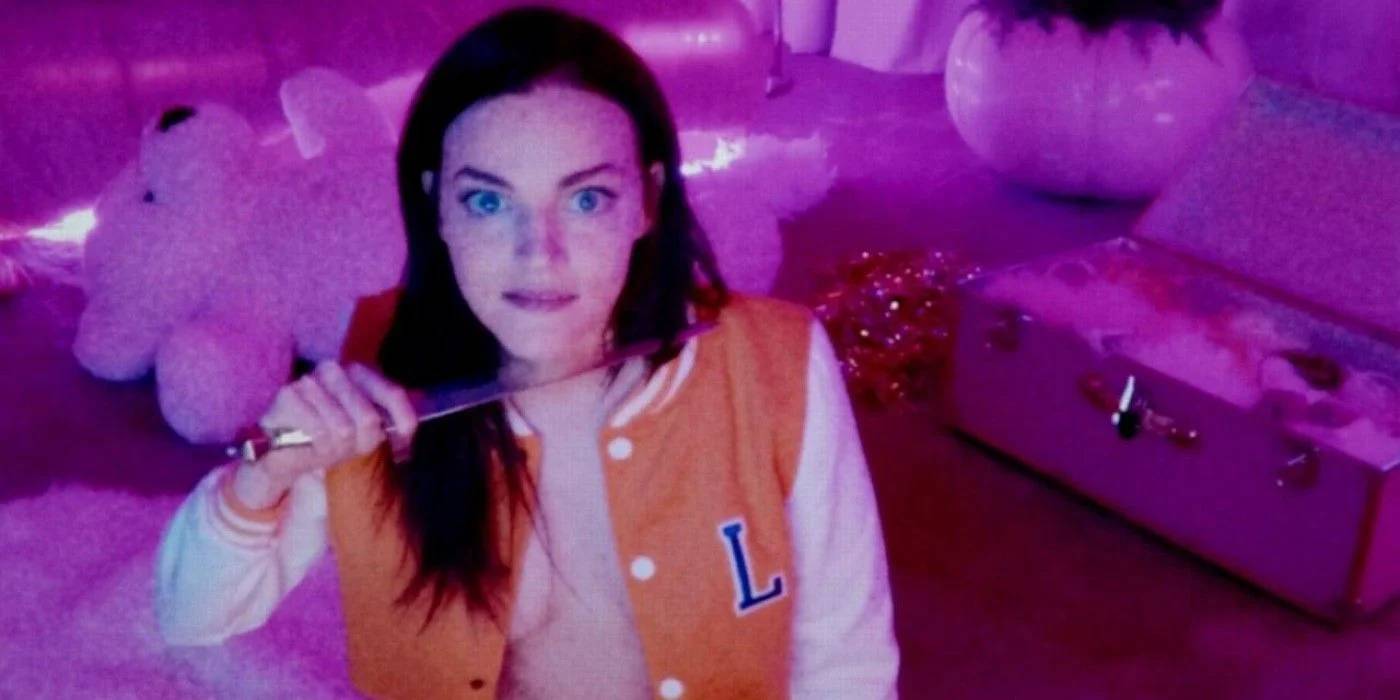 Cam, starring Madeline Brewer as Alice, a cam girl known as "Lola Lola," delves at the perils of artificial intelligence, how we alter our online personas, and how much of ourselves we hand over to the unknown when we "log on." Alice is a popular camming site's successful cam girl who is steadily rising the ranks, but she wants to be at the top. Alice's ascent to the top is halted one day when she is unable to enter into her account. When she looks into what's going on with her account, she notices that someone who looks and sounds exactly like her is live streaming on her channel, and although knowing it's impossible, Alice is able to confirm that the stream is real.
Alice realizes via more study and conversations with other cam ladies that the same thing has happened to many other top females on popular sites, and no one knows what or who is responsible. Despite this, Alice is determined to reclaim her identity and the career she actually enjoys from her doppelgänger, no matter what it takes.
Cam is a fascinating film in terms of how it examines the concept of digital replicas, as well as its respectful portrayal of the cam girl industry and the many young women who are turning it into a full-fledged business. With a script co-written by former cam girl Isa Mazzei, it's an honest, empathetic look at the highs and lows of online sex work. Cam is the perfect thriller to watch during your next night in – but it might make you a little paranoid about who or what is controlling your stream. Brewer is seriously fantastic as Alice and her clone, and with such a smart and tightly-packed plot, Cam is the perfect thriller to watch during your next night in – but it might make you a little paranoi
Forgotten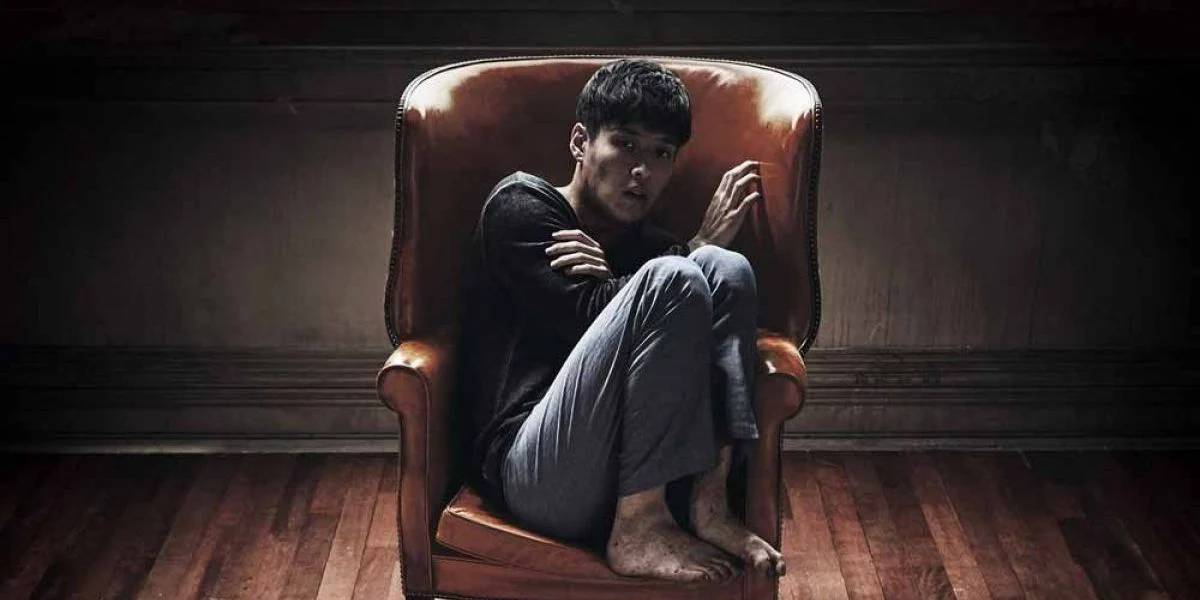 The psychological thriller Forgotten from South Korea is a must-see for anyone looking for a mind-bending experience. The plot is difficult to describe without giving anything away, but it revolves around a man named Jin-seok (Kang Ha-neul) who has no recollection of the previous 20 years and who reunites with a man claiming to be his brother, Yoo-seok (Kim Mu-yeol). When Jin-seok suspects something is wrong, Yoo-seok explains that he isn't Jin-brother seok's and that he is on a mission to discover what truly happened two decades ago at their home, when a mother and her daughter were brutally murdered.
When it comes to Forgotten, it's better to go into the film without knowing too much about the plot, because everything you think you know about the story will be thrown out the window soon enough. It's a dark tale about these two guys and how deeply their pasts are interwoven, as they both become desperate for answers.
Fractured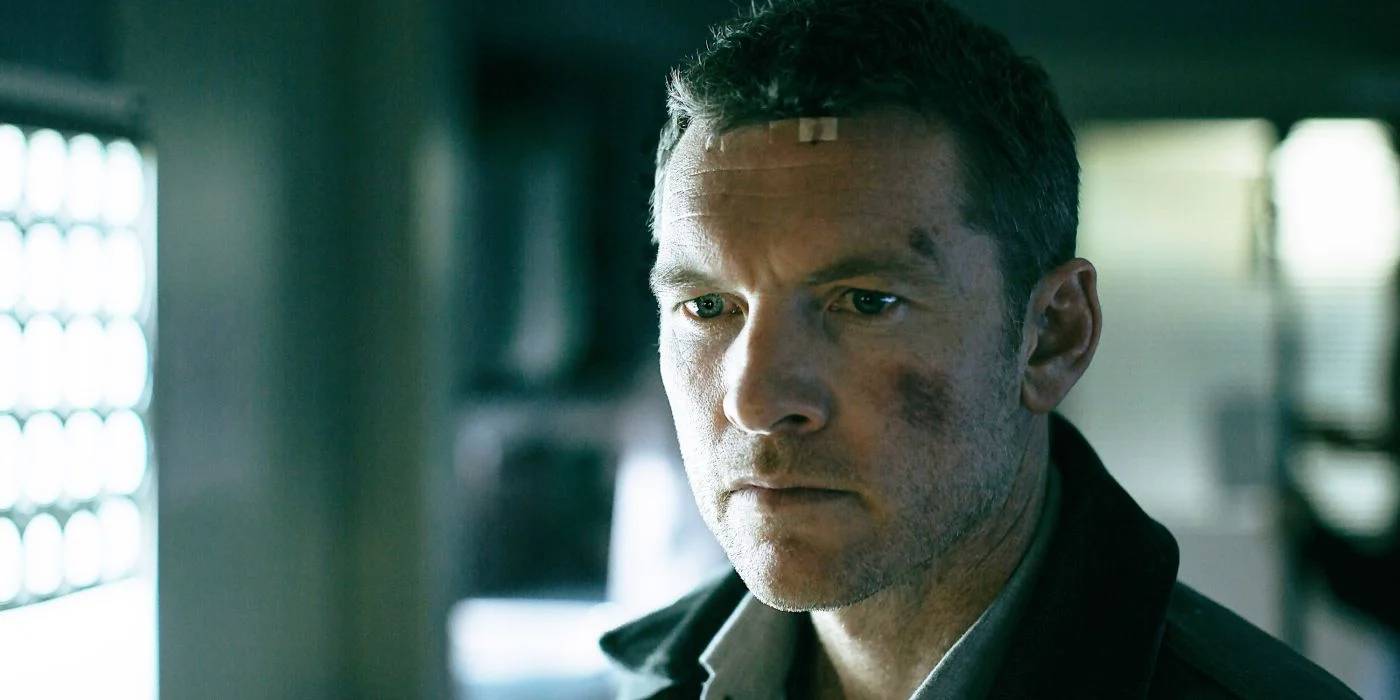 Fractured, a Netflix Original film released in 2019, starring Sam Worthington as Ray, a father who waits for his wife and small daughter to emerge from a minor surgery at the hospital, only to be told they were never there. Lily Rabe plays his wife Joanne, and Lucy Capri plays his young daughter Peri.
Initially visiting a hospital to get Peri's damaged arm examined, the doctor insists on a CAT scan, which Joanne agrees to. Ray wakes up in the hospital waiting area to discover that the hospital had no record of his family ever being there. Ray reports the incident to the authorities, and as photos and other evidence appear to show that Joanne and Peri are real, the police begin to accuse Ray of a more sinister role in their disappearance. While some fans of psychological thrillers may be able to predict the outcome, Worthington is compelling as the heartbroken father, and there are plenty of narrative twists to keep viewers interested throughout.
Gerald's Game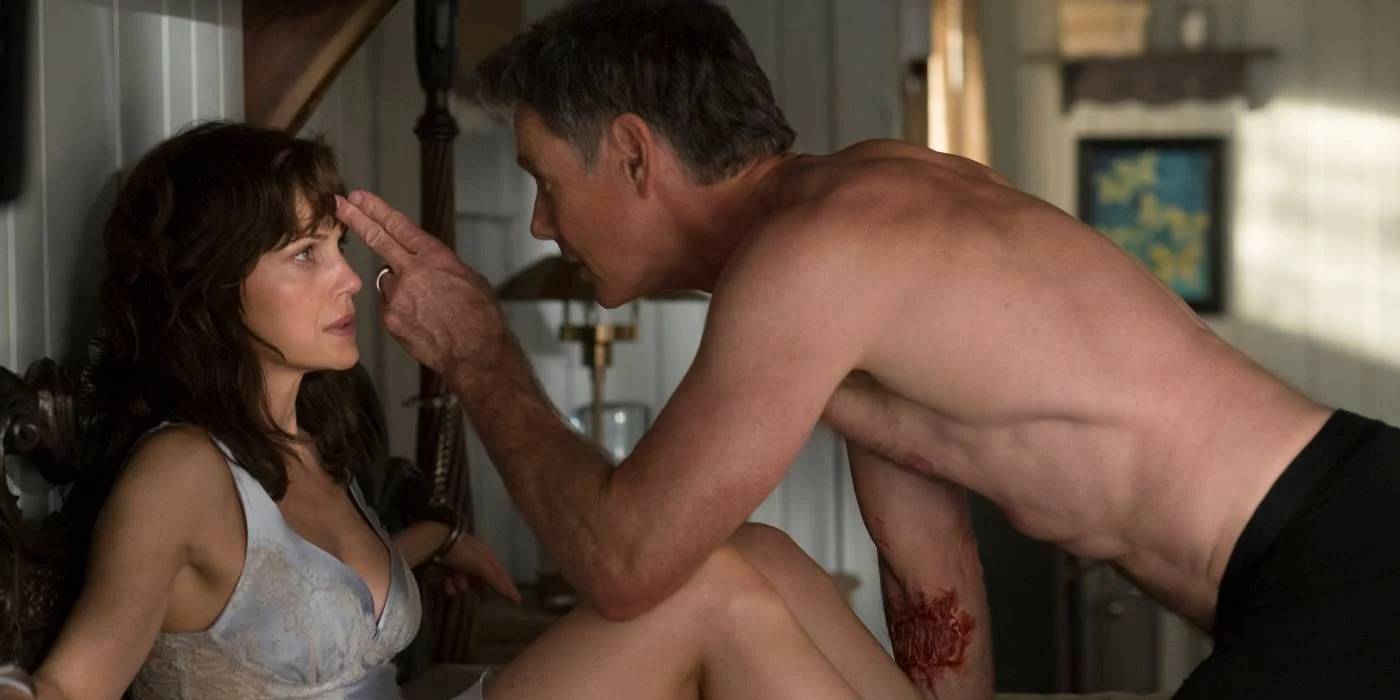 Gerald's Game was directed by Mike Flanagan, the man behind the film version of Doctor Sleep, the independent horror film Hush, and successful horror series such as The Haunting of Hill House. It was Flanagan's first Stephen King adaptation, but clearly not his last. The film, which was released on Netflix in 2017, is the first adaptation of the same-named book. Because the majority of the novel is first-person narration that takes place within the main character's head, many people considered the book was just unadaptable in any form. Nonetheless, Flanagan accepted the challenge, and he succeeded in creating a psychological horror thriller that will haunt you for months.
In Gerald's Game, Carla Gugino plays Jessie Burlingame, a lady who travels to a lake house retreat with her husband, Gerald (Bruce Greenwood), in an attempt to restore their marriage. Gerald takes Jessie's wrists to the bedposts and tries to simulate a rape fantasy, which Jessie has little interest in. Gerald gets a heart attack and dies in the middle of their argument, tumbling off the bed and leaving Jessie alone, tied to an immovable bedpost.
The rest of the film follows Jessie as she becomes increasingly dehydrated and loses her sanity while trying to find a way out of her handcuffs. The film is eerie and mysterious, but be warned: a figure in the novel known as "the man made of moonlight" is one of King's darkest inventions, and he's even scarier on screen. Not to mention a particularly graphic scene that has been known to make even the most jaded horror fans squirm in their chairs.
I Care A Lot

Rarely does a female antihero appear in which you feel compelled to support her schemes. As in the black comedy thriller I Care A Lot, a con woman makes a profession convincing the courts that fragile elders are incapable of caring for themselves and taking their possessions. However, when she takes up custody of a crime lord's mother, she finds herself in hazardous waters. The cat-and-mouse chase will keep you on the edge of your seat until the very end. Rosamund Pike plays the precise yet cunning con artist who refuses to give up her business without a fight; in fact, her electrifying performance earned her a Golden Globe nomination.
I'm Thinking of Ending Things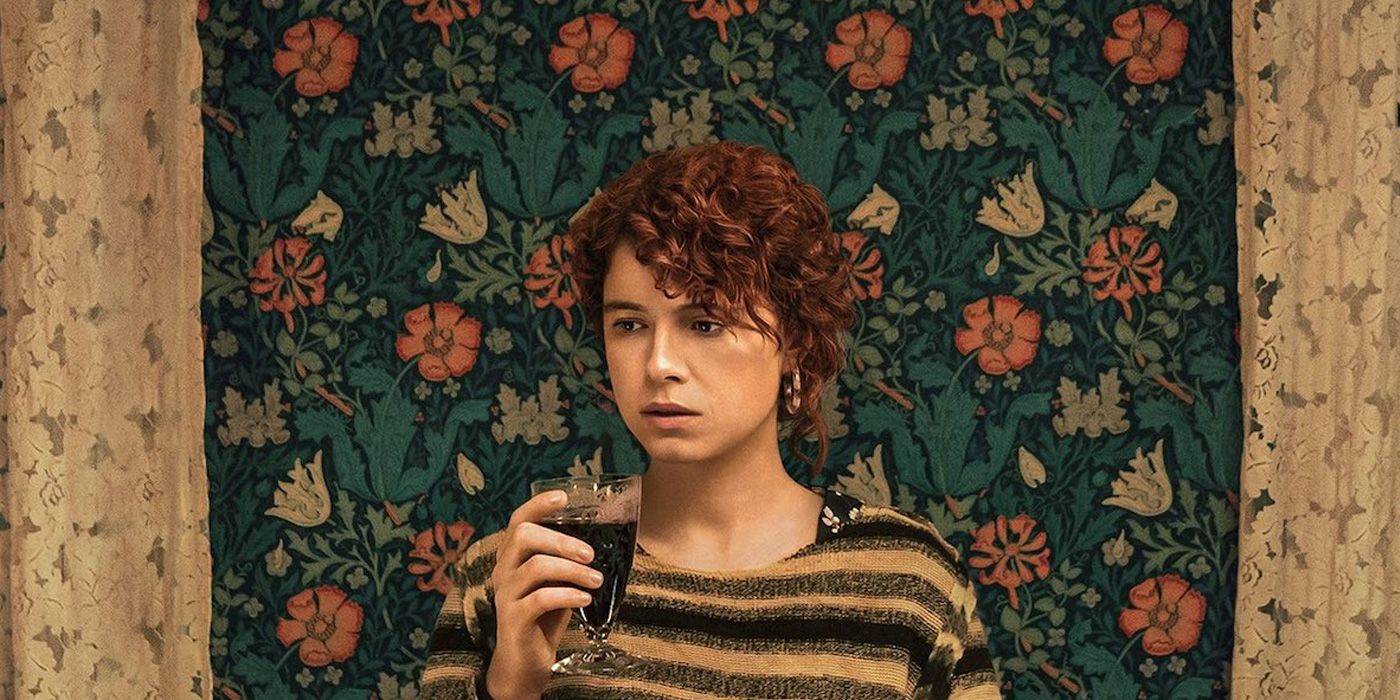 It may be time to call it quits on that romance. I'm Thinking of Ending Things, based on Iain Reid's 2016 novel of the same name, is a brilliantly maddening psychological thriller that will leave you with many questions, thoughts, and concerns. Jessie Buckley, a young woman, is having second thoughts about her new relationship with Jake (Jesse Plemons). She decides to accompany him on a vacation to meet his parents (Toni Collette and David Thewlis) in their distant lodge, but she soon regrets it when they arrive. Something about this family and their cottage just doesn't feel right. What's new and exciting? What is real and what is in her head? And what happened to the old janitor?
Mirage

Mirage, a Spanish-language Netflix Original film, has a similar idea to The Call, but it's thankfully not as frightening. Vera (Adriana Ugarte) and her husband and kids are moving into a new house in Mirage. They locate an ancient TV set there, and during an unusual electrical storm, they learn that they can interact with a boy from 1989 via the television. When Vera learns that the youngster in question would die soon, she uses the television to inform him of his fate, which dramatically changes Vera's current reality. Vera begins to consider how she may use the television to undo her error while still saving the young boy's life in a world without her family.
A murder case from 1989 is at the center of Mirage, in which a man murders his wife. After seeing the murder, the youngster dies in an attempt to flee and inform someone, leading to the man's arrest. Vera accidentally allows the man to get away with murder when she saves the boy's life, so in addition to mending reality, she must do everything she can to ensure that justice is served in the murder case as well. Mirage is an intriguing and exciting drama that really shines through the emotional character arcs. It's complicated, but well-planned and performed.
Nocturnal Animals

Nocturnal Animals is an impactful thriller directed by Tom Ford, a celebrated fashion designer turned filmmaker. It tells parallel storylines of an art gallery owner named Susan (Amy Adams) and the manuscript she is reading written by her ex-husband, Edward (Jake Gyllenhaal), which she realizes has dark similarities to their past relationship. The film alternates between Susan and Edward's story and the book's storyline of Tony Hastings (also played by Gyllenhaal), a guy on a road trip with his family who discovers his wife and daughter abducted by a brutal man named Ray Marcus (Aaron Taylor-Johnson). Susan observes the portrayal of her own broken relationship with Edward as she reads the work and begins to regret past decisions that have lead her to where she is today.
The overall ideas and various plots of Nocturnal Animals are incredibly well-orchestrated, especially when Ray enters the picture. If the plotline isn't enough to entice you to see the picture, know that Ford takes his visual prowess to the medium of film, and the performers deliver outstanding performances.
Rebecca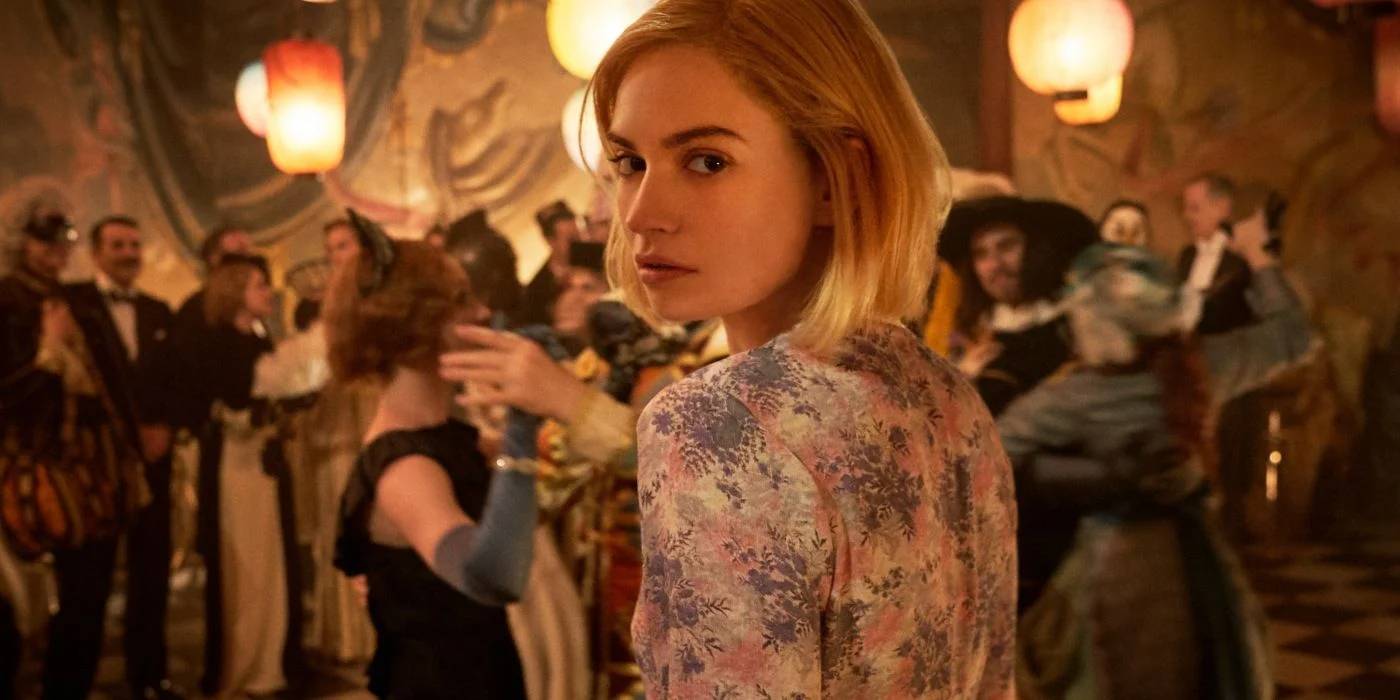 Although nothing compares to Alfred Hitchcock's Best Picture-winning 1940 adaptation of Daphne du Maurier's novel Rebecca, the 2020 remake from Kill List and High-Rise director Ben Wheatley is a visually magnificent and unsettling interpretation in its own right. The Netflix Original film, which stars Lily James as Mrs. de Winter, the new wife of recent widower Maxim de Winter (Armie Hammer), who allegedly lost his wife Rebecca in a boating accident, is arguably underestimated. When Mrs. de Winter arrives at her new home, she is greeted by Mrs. Danvers (Kristin Scott Thomas), an unfriendly housekeeper who clearly favours Rebecca over Maxim's new bride. Mrs. de Winter seeks answers as she prepares to marry a man with a mysterious history, but she may not like what she discovers.
Of course, no one can compete with Alfred Hitchcock, and that's fine. Wheatley's adaptation of the famous narrative, however, is well constructed and features outstanding performances from the major characters, making it a worthwhile watch. Even better if you've never watched the 1940 picture. You can approach the 2020 remake of Rebecca with an open mind and decide for yourself if it's a good picture or not, but do yourself a favor and watch the original as well.
Tau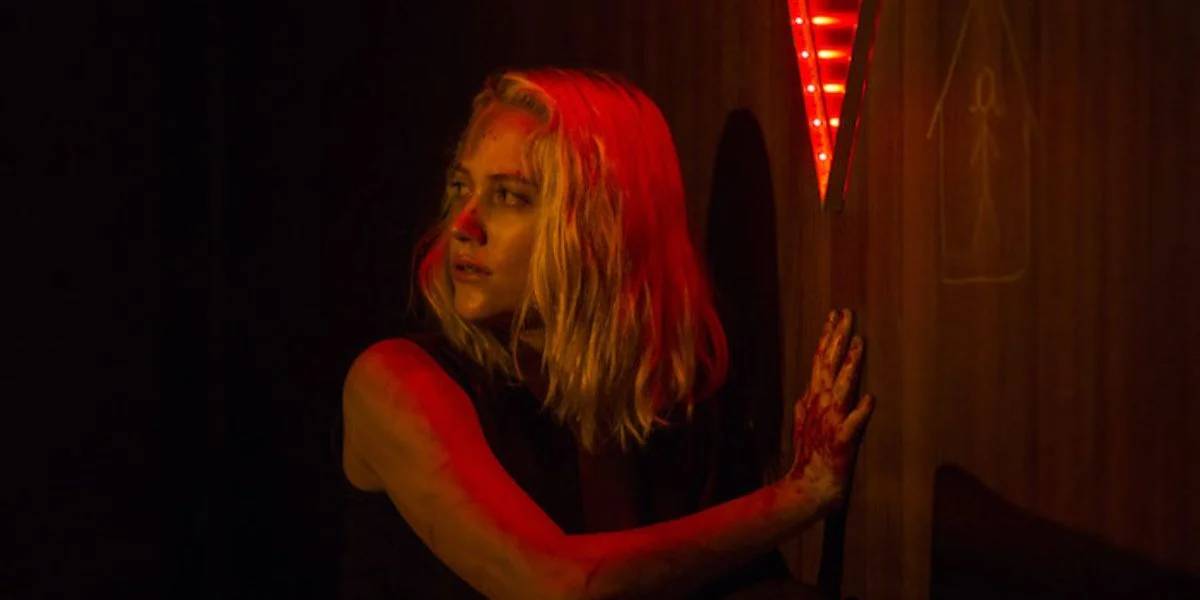 If you're familiar with Monroe's work, you'll know that she got her start in the horror genre, and while she excels in all of her roles, playing thriller protagonists remains her core strength. Monroe stars as Julia in Tau, a Netflix Original from 2018, in which she plays a young lady who becomes an unwilling test subject at the home of a man named Alex (Ed Skrein). Alex puts Julia through a series of riddles and tests in order to gather data for his own technology, which is controlled by his AI system, Tau (voiced by Gary Oldman). Julia and Tau keep each other company while Alex is gone at his regular work. Tau begins to sympathize with Julia and is concerned about her well-being, but because to Alex's programming, he is unable to assist her in escaping. Julia must use Alex's own system of technology and security systems to escape before he murders her in order to avoid becoming another of Alex's victims.
Upgrade, which came out the same year as Tau and the modern, redesigned The Invisible Man, both directed by Leigh Whannell, joins an ever-growing roster of sci-fi horror films as the genre grows in popularity.
The Call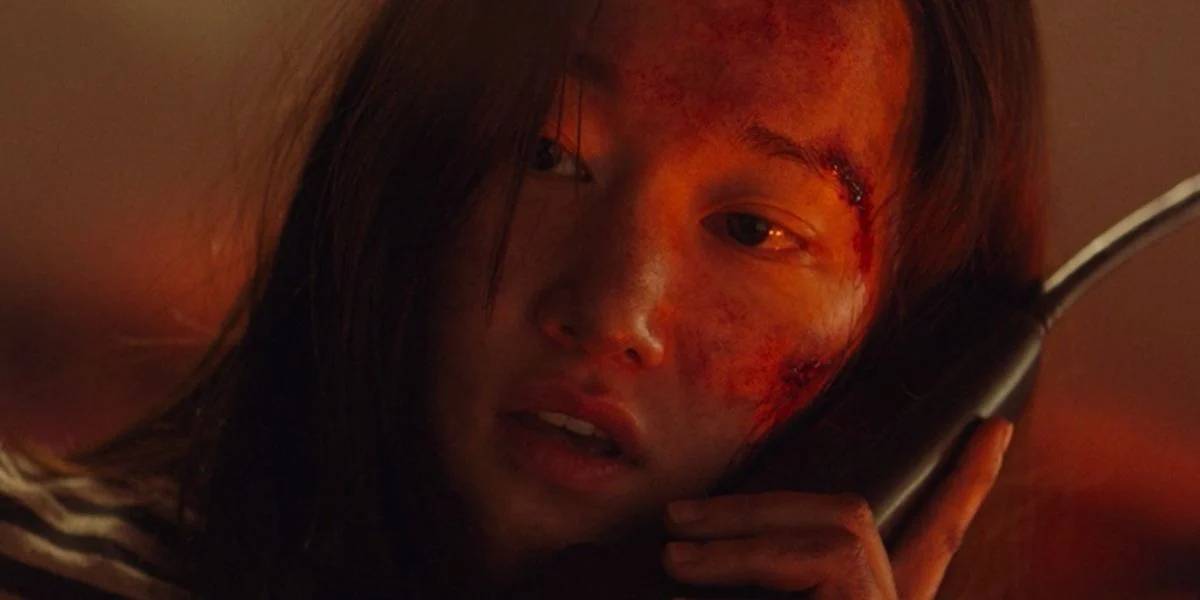 The Call, a 2020 South Korean thriller, is a great choice if you want a mind-bending thriller that will make your head hurt. The plot begins in 2019 with Seo-yeon (Park Shin-hye) picking up a random call on an ancient cordless phone while visiting her sick mother at her childhood home. On the other end of the line is a woman named Young-sook (Jun Jong-seo), who is twenty years old and living in 1999 with her shaman adoptive mother.
Both women have experienced great loss and find comfort in each other. Soon, Seo-yeon is assisting Young-sook in saving her future, while Young-sook alters Seo-past Yeon's and therefore the present. While everything appears to be going well at first, the alterations quickly become life-threatening, especially when Seo-yeon realizes how dangerous her partner is. Prepare for a complex, thrilling story that will keep you on the edge of your seat. You'll thank your fortunate stars that you can't change the past by the end of The Call.
The Clovehitch Killer

Tyler (Charlie Plummer), a young lad from Clarksville, Kentucky, discovers a bizarre, sexual photo of a woman in his father's vehicle and begins to fear that he may be linked to the Clovehitch Killer, a never-caught serial killer who plagued the area ten years before. Tyler's father Don (Dylan McDermott), a devoted Christian, appears to be the perfect, caring man, but as Tyler continues to investigate, he uncovers more and more proof that Don has a deadly dark history.
The psychological thriller is based on the true story of Dennis Rader, dubbed "the BTK Killer" by many. Rader had a ten-year pause after a string of murders before writing police insulting letters that led to his arrest. While The Clovehitch Killer is predictable, its strength resides in the outstanding performances of the actors and the ominous tone that keeps the audience on edge throughout.
The Crimes That Bind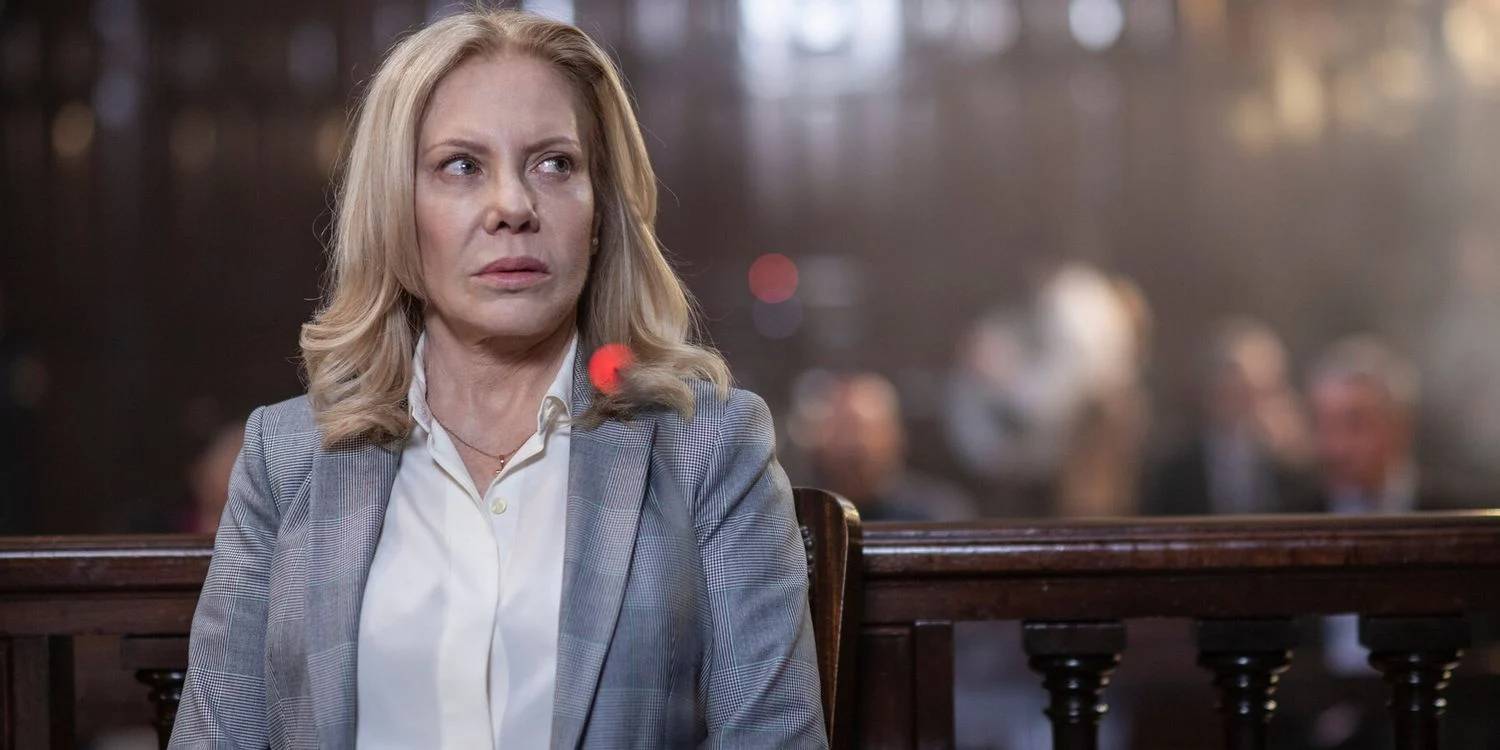 Another Argentinian Spanish-language film, The Crimes That Bind, is about a mother whose blindness to her son's problems and her own privilege leads to a criminal man walking free and a woman receiving an unjust punishment for a decision she never should've had to make in the first place. Alicia's mother, Cecelia Roth, is accused of attempting to murder her ex-wife by her 35-year-old son, Daniel (Benjamin Amadeo). At the same time, Gladys (Yanina vila), the rich family's long-time live-in maid, is accused of murdering her newborn in the family's living room and is found guilty.
The film exposes how warped Alicia's perspective is as she manipulates her own memories to try to excuse her son's acts through her point of view as both trials proceed. The Crimes That Bind has a strong focus on classism, investigating how the desire to survive and provide for one's family — and the fear of losing it all one day — can drive people to do anything, including murder their own child.
The Devil All The Time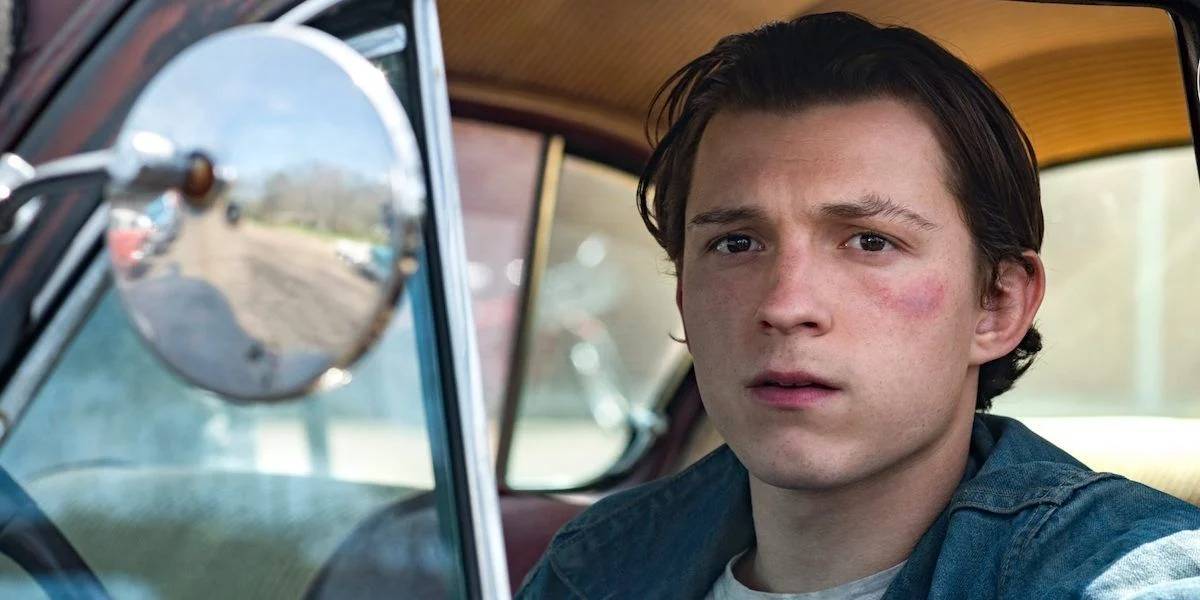 The Devil All The Time, directed by Antonio Campos, is perhaps the most continually unpleasant picture you could conceive, depicting life in America from 1950 to the mid-1960s. It is based on the novel of the same name by Donald Ray Pollock, who also serves as a fitting narrator for the film's increasingly tragic events. It stars a superb ensemble cast whose lives all wind up colliding. Tom Holland stars as Arvin, a devastated young man who, despite the world's terrible direction, is striving to make things right for those he loves about. Holland's complete range and talents are on display in this part, as he holds his own against a terrifying Robert Pattinson as a domineering new preacher. It is not a joyful film by any means, but it does a fantastic job of highlighting the virtues of its characters while also depicting the horrific reality in which they live.
The Gift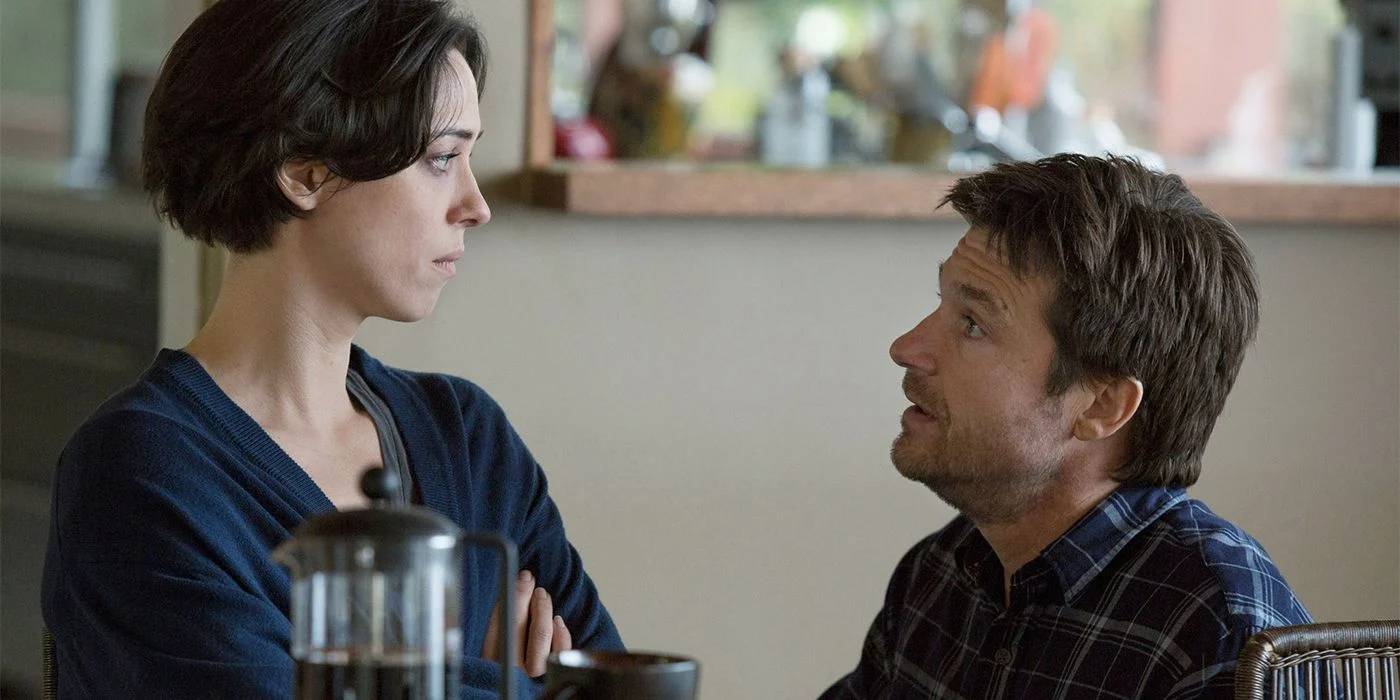 Gifts aren't always intended to bring you joy. The Gift features Simon (Jason Bateman) and Robyn (Rebecca Hall), a married couple who recently relocated to Los Angeles for Simon's new job. They run into Gordo (Joel Edgerton), an old classmate of Simon's who is anxious to catch up, just as they are settling into their new house. Gordon continually turns up uninvited at Simon and Robyn's house with gifts, turning a pleasant connection into a disturbing one. The gifts begin innocently enough, with bottles of wine, but the couple quickly notices that items have gone missing, and they begin to suspect that they are being monitored. Simon is forced to confront his murky history and discover out how to shake this nasty new neighbor thanks to cryptic notes and visits.
The Girl with the Dragon Tattoo

Around the same time that Sweden was preparing to release its adaptation of Stieg Larrson's bestselling mystery novel The Girl with the Dragon Tattoo, Sony began work on an American adaptation. In 2011, the film was released, starring Daniel Craig as Mikael Blomkvist, a disgraced journalist who is researching the cold case of a missing girl who vanished four decades before. Lisbeth Salander, played by Rooney Mara, is an incredibly gifted hacker and investigator who develops a vigilante-style mentality while working on the case with Blomkvist.
The missing child in issue is the granddaughter of Henrik Vanger, a powerful and wealthy businessman played by Christopher Plummer, who believes his granddaughter's killer is taunting him. Blomkvist and Salander find a number of dark Vanger family secrets during their intensive investigation, and the closer they get to the truth, the more serious and life-threatening the situation becomes.
While it's preferable to view The Girl with the Dragon Tattoo with no prior knowledge of the story, the film is a fantastic and fairly faithful adaptation of the enthralling novel, which is also worth seeing if you have the time. You should anticipate something dark, gripping, and aesthetically spectacular when David Fincher directs a film, and The Girl with the Dragon Tattoo succeeds on all fronts.
The Killing of a Sacred Deer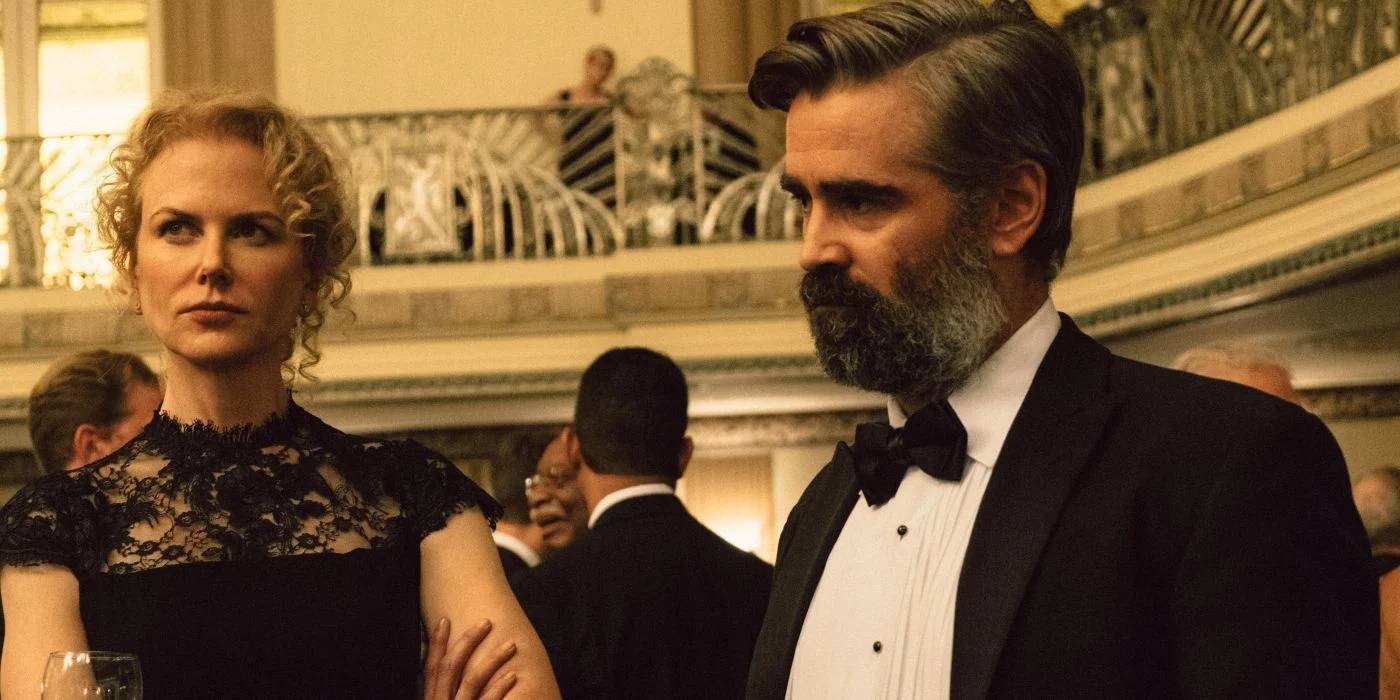 Yorgos Lanthimos, a Greek film director, is recognized for his bizarre, emotionally intense storylines that push the boundaries of cinema genres and audience expectations. If you want to watch what many consider to be his darkest, wildest film (to date), see Dogtooth from 2009; otherwise, see The Killing of a Sacred Deer, which is equally dark and wild. The Killing of a Sacred Deer, the director's sixth film, is a modern interpretation on Euripides' ancient Greek story Iphigenia at Aulis. In the original myth, king Agamemnon kills one of Artemis' sacred deer by accident — hence the title — and is then commanded to kill his oldest daughter, Iphigenia, in order to restore the balance. Iphigenia is either killed or spared at the last minute by the goddess, depending on which version of the original myth you hear.
Steven Murphy, who played Agamemnon in Colin Farrell's film The Killing of a Sacred Deer, is approached by the son of a man he inadvertently killed in surgery. Martin (Barry Keoghan), the young guy, warns Steven that unless he kills a member of his family to atone for his father's death, his entire family will die in three stages: lower-body paralysis, famine, and then bleeding from the eyes. Steven initially dismisses Martin's threats, but when his small kid develops paralysis in his legs and refuses to eat, Steve is forced to make a difficult, life-altering decision. Lanthimos explores what is fair in life and death, conceptions of justice and atonement, and whether there is a balance that must be maintained in his picture. It's a dark, powerful story that should only be seen by the most courageous of audiences.
The Paramedic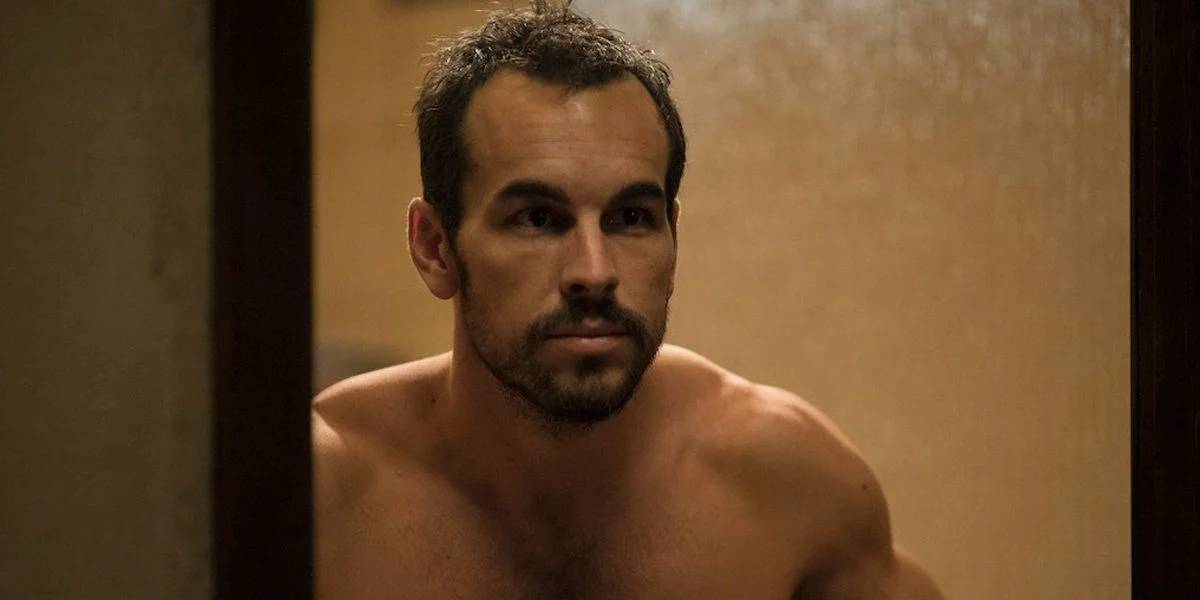 A guy named Angel (Mario Casas) had an accident while working as a paramedic in The Paramedic, causing him to lose mobility in his bottom half of his body. Angel can't accept his new situation, even though he has all he needs to recuperate and live a healthy, happy life with a disability. His mental state deteriorates further when his girlfriend Vane (Déborah François) abandons him in favor of his coworker Ricardo (Guillermo Pfening), who was driving at the time of the accident. Unfortunately, Angel was already displaying signs of wrath and other undesirable personality traits prior to the injury, and his new constraints appear to push him over the brink.
Angel is still obsessed with her months after Vane broke up with him and moved out. He follows her and discovers that she is shopping for baby supplies with Ricardo, implying that she has become pregnant, something Vane and Angel were attempting prior to the disaster. Angel, enraged and out of his mind, entices Vane to his house by claiming to have some of her belongings from their relationship, before administering a drug and abducting her. You can probably predict what happens after that. Angel can't seem to take responsibility for his own life in The Paramedic, and he won't accept it when those around him receive what he desires.
The Perfection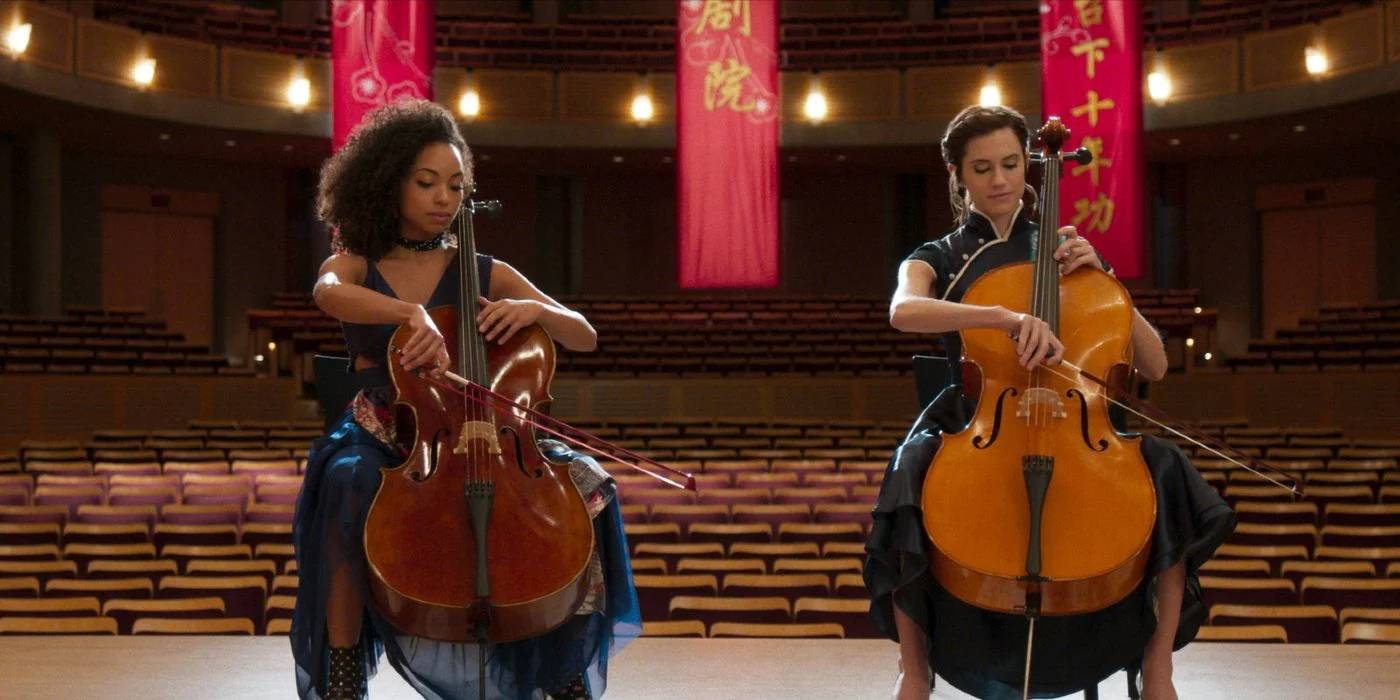 The Perfection isn't for everyone because it's a psychological thriller with a lot of horror elements. The Perfection, starring Allison Williams as Charlotte, is about a great cellist who had to leave her elite academy years previously to care for her dying mother. Charlotte meets the girl who took Charlotte's place, Lizzie, and reconnects with her old teacher, Anton (Steven Weber), as he selects a new student for the program (Logan Browning). With the fundamental premise established, the film begins to spiral out of control, as Charlotte appears to damage Lizzie's career as a form of retaliation for losing her job. But nothing is as it appears, and the rest of the film is a roller coaster of unexpected revelations as the truth about Anton and the academy is ultimately revealed.
While The Perfection is not for the faint of heart, if you are ready to risk viewing some horror and gore, the twisting, intriguing tale, anchored by Williams and Browning's outstanding performances, is well worth seeing.
The Son

The Son is an Argentine film based on Guillermo Martnez's novel of the same name (El Hijo in Spanish), about a father who becomes increasingly concerned that his wife is excluding him from his infant son's existence. The Son is a strange and perplexing story about a father who may or may not be going insane, told in two timelines: before and up to the baby's birth, and immediately after. Joaqun Furriel plays Lorenzo, a painter who is expecting a kid with his second, much younger wife, Sigrid (Heidi Toini). Lorenzo is clearly not the best person to be a father from the start, as he already has two children from his prior marriage whom he never sees. Sigrid's pregnancy, despite everything, goes smoothly, and the couple has a boy called Henrik.
Following the delivery, Sigrid begins to act strangely, shutting Lorenzo out of Henrik's room and classifying the baby as light-sensitive, which her husband doubts. Lorenzo kidnaps the baby to take him to the hospital because she won't allow Henrik leave the house. As a result, Sigrid issues a restraining order, citing domestic abuse. Lorenzo thinks Henrik has been replaced by another youngster, and that Sigrid has the real Henrik kept away in her basement lab. But what is the reality? While The Son is continually engaging and unexpected, the ending leaves the spectator to pick what to believe.
The Woman in the Window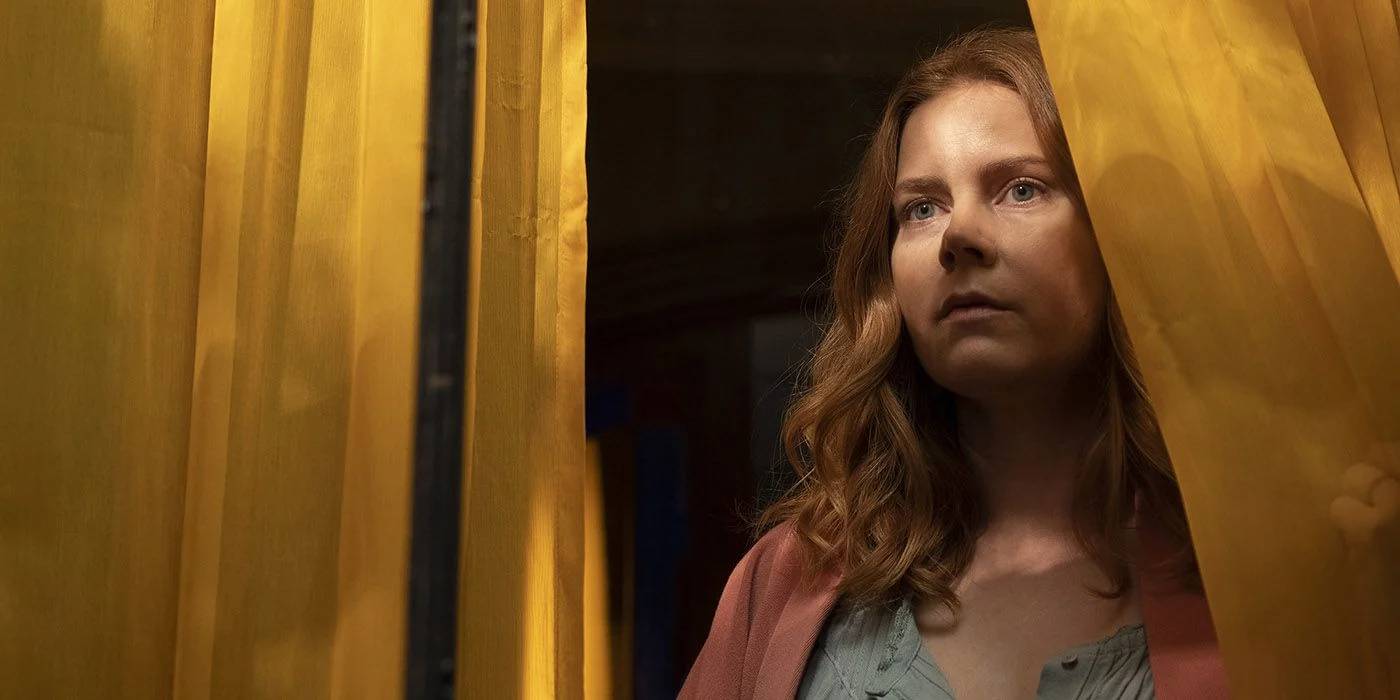 Spying on your neighbors will bring you nothing positive. The Lady in the Window, based on A.J. Finn's 2018 novel of the same name, depicts life through the eyes of Anna Fox (Amy Adams), a reclusive, agoraphobic woman who lives alone in a big Manhattan brownstone with her basement tenant David (Wyatt Russell). She kills time by drinking, calling her estranged husband and their daughter, and keeping a close eye on her neighbors. She has a clear view of the Russell family's recently purchased home across the street. She watches Alistair Russell (Gary Oldman) allegedly stabbing his wife Jane (Julianne Moore) to death in the living room one night. Anna contacts the authorities, but she has difficulty persuading them of what she witnessed. Will the woman in the window be able to bring her deceased neighbor to justice?
We Have Always Lived in the Castle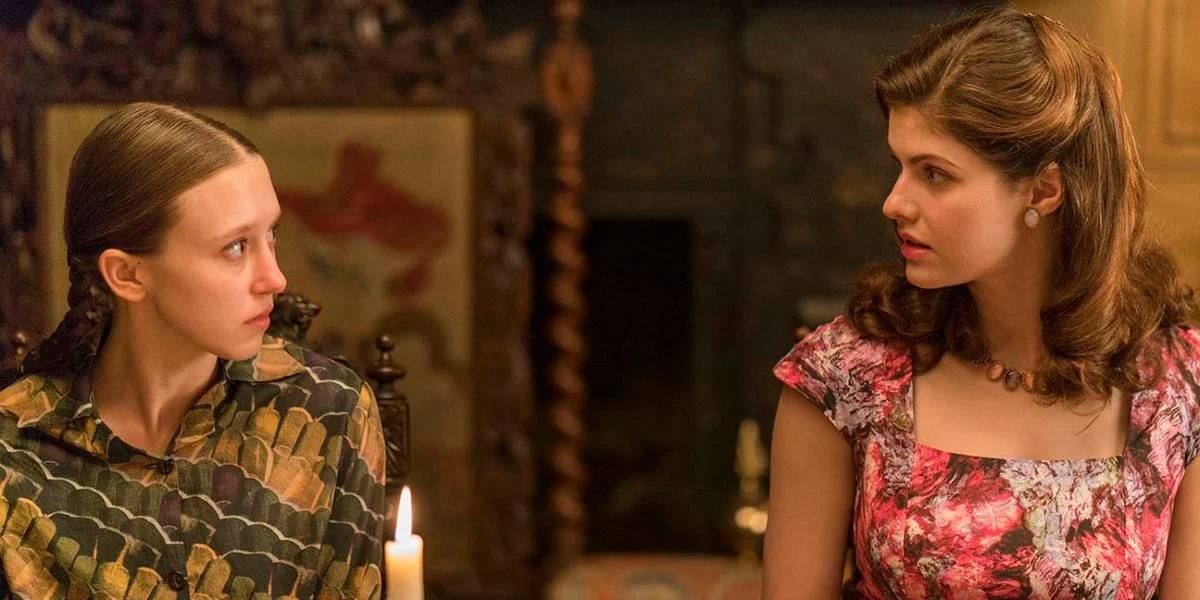 We Have Always Lived in the Castle is another example of how classic mystery literature makes for excellent psychological thrillers on screen. The 2018 film, directed by Stacie Passon, is based on Shirley Jackson's 1962 novel of the same name. It was the author's final work before her death, and it relates the story of a family of two sisters and their uncle who are shunned by their town when the girls' parents are poisoned by arsenic. Constance (Alexandra Daddario), the eldest sister, is tried and acquitted for the crime, but the public still believes she is guilty.
While Constance remains holed up in their old house, Merricat (Taissa Farmiga) braves the town's mockery to do errands and keep the family afloat, relying on some type of natural magic for protection. Their tiny bubble of living is soon disrupted when their estranged relative Charles (Sebastian Stan) visits them at home. While Constance is captivated with the young man right away, Merricat is wary, and it soon becomes evident that Charles has a more personal reason for showing up than he initially claims.
We Have Always Lived in the Castle focuses on Constance and Merricat's connection, as well as their deep trust and affection for one another, all while wondering who poisoned their parents and why. The film, set in the 1960s, plays up the classic style of tension seen in vintage films, and is a must-see for fans of gothic mystery stories.
Our Team DCS includes 5 different writers proficient in English and research based Content Writing. We allow them and encourage them to follow the Entertainment news all day long. Our posts, listicles and even the exclusives are a result of their hard work.