Going on a road trip is something that most of us have on our bucket lists. We all want to go on one at least once in our life, either alone or with someone we care about. We want to get away from the world and the maddening crowds and explore new places; sleep in the backseat of the car; take classic photos of beautiful places with a beat-up disposable camera; see the sunrise and sunset from behind the windshield of our car; feel the cold wind blowing through our hair; deeply observe the world around us and then write about it; meet new people and make memories; and most importantly, just feel alive in the present moment.
Movies about road trips frequently convey a deeper message than just getting from point A to point B. They depict the transformations of those who embark on them, as well as emphasizing the importance of the trip over the end destination. We realize how important road trips are to you, and we also recognize that sometimes you need a little encouragement to summon the confidence to leave everything behind for a moment and go on one. So we've compiled a list of ten excellent road trip movies available on Netflix that will inspire you to take a road trip of your own.
Burn Burn Burn (2015)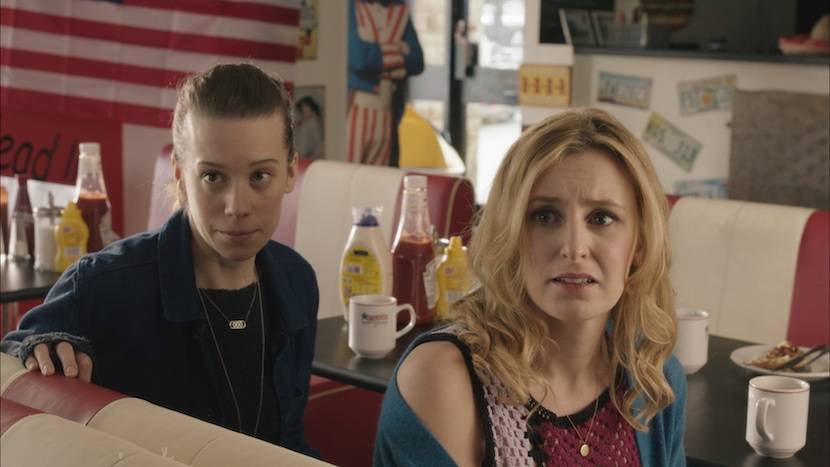 'Burn Burn Burn' is a moving narrative about two friends who decide to on a road journey in honor of a buddy who had recently died. They also disperse his ashes, which they carry in a tiny Tupperware, along the way. The film has an indie feel-good quality to it and is ideal for a weekend with a loved one. The actors, too, deliver really honest and moving performances, allowing you to absorb their feelings and the grief of their loss on a far deeper level. It smacks you directly in the feelings and leaves you with a mixed feeling of delight and despair.
Dirty Girl (2010)

During a special Ed class, a fat, timid, homosexual, and unhappy teenager meets a promiscuous, daring, infamous, and scandalous female. They have nothing in common except for one thing: they are both outcasts from their school. Tired of their pointless school lives, the two decide to take a road trip to re-discover themselves and improve their friendship while rocking to some vintage 80s tracks. The film's title makes it sound like some cheesy pornographic film with little substance, but it's quite the contrary if you judge it by its title, as I did. So 'Dirty Girl' isn't dirty at all, and it should be on the top of your road trip movie list due of its amazing characters, calming music, and significant plot.
Kodachrome (2017)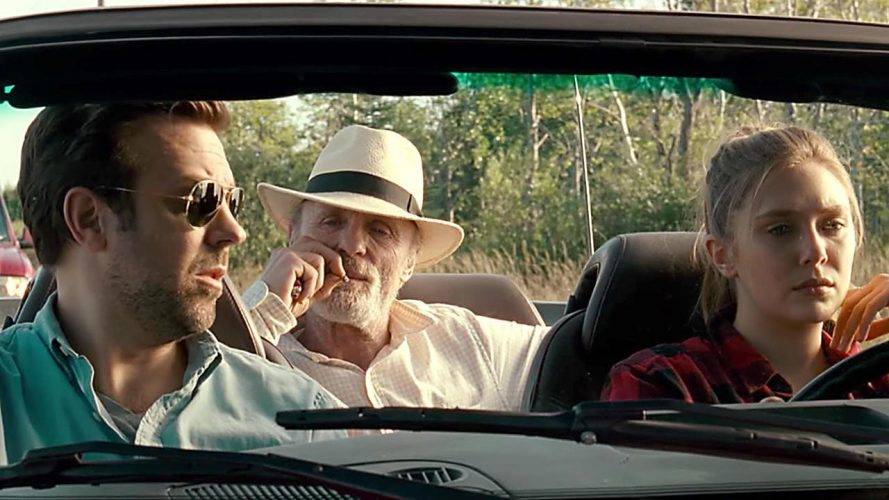 Matt, who is played by Jason Sudeikis, is sometimes overshadowed by his father, a well-known photojournalist. Matt's father's final wish after learning of his cancer is to take a road journey with his son from New York to Kansas to have his last few Kodachromes developed before it's too late and those memories are lost in unprocessed film. For those who used Kodachromes to take pictures with Kodak cameras before the company went bankrupt and shut down permanently, the film will undoubtedly bring back some nice memories. Overall, the film is fairly predictable, but isn't that true of most road trip feel-good movies? We don't watch them for the plot to be predictable. We watch them for the overall pleasant energy that the film exudes, which touches and even inspires us.
Mississippi Grind (2015)

When Gerry meets Curtis (Ryan Reynolds), a youthful, charming, and lucky poker player, he appears to be out of luck. Gerry decides to accompany the young man on a road trip to the South in order to test the luck of his new lucky charm and help him get out of his financial bind. The film does not focus on the road trip or the voyage, but it does depict the genuine nature of a gambler. It's almost heartbreaking to see the two men risk everything to feed their addiction.
The Bucket List (2007)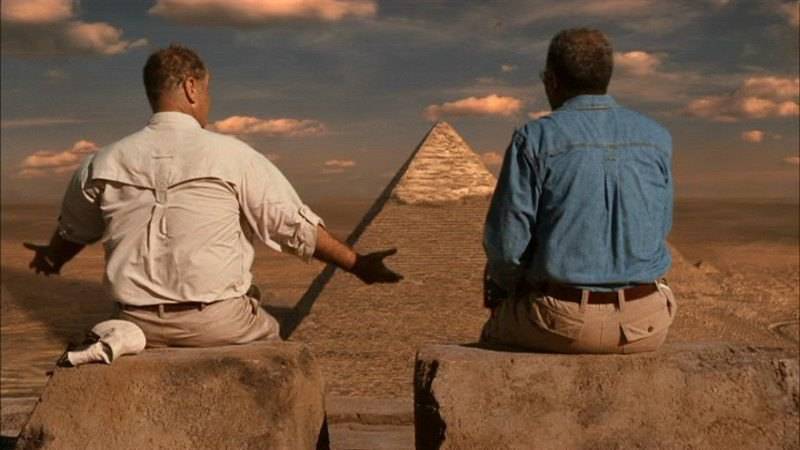 'The Bucket List' is a charming and poignant film about two men (Morgan Freeman and Jack Nicholson) who meet while sharing a room in a cancer unit. With time, the two get closer, and one of them learns that the other has a bucket list of things he wants to accomplish before he dies. With only a few months until they "kick the bucket," the two guys decide to go on a journey and fulfill their final dreams. And it is during this voyage that they discover a new found calm and delight in each other's company.
The Fundamentals of Caring (2016)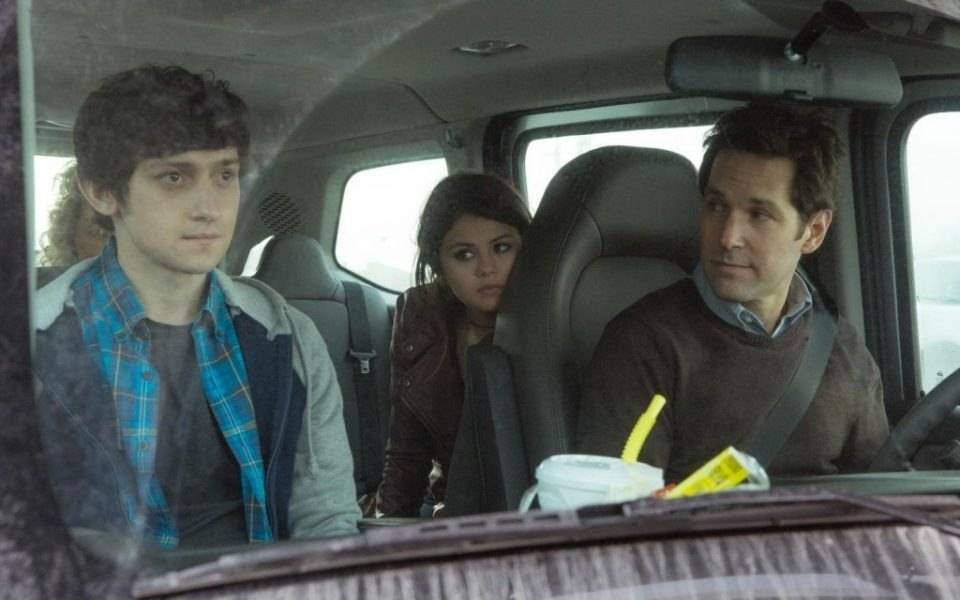 Put Paul Rudd, the star of Antman, in any picture, and you'll get a superb performance and some memorable quips. 'The Fundamentals of Caring,' starring Paul Rudd, is one such film, in which he plays a writer who has recently lost a loved one. To get better, he decides to work as a caregiver. This is when he encounters an enraged and frustrated adolescent who, due to his condition, has never left his home. Throughout the adventure, the two become closer and have a better knowledge of friendship and ambition. When you're in a good mood, this film is a pure entertainment that will make you laugh and cry at the same time.
The Trip to Spain (2017)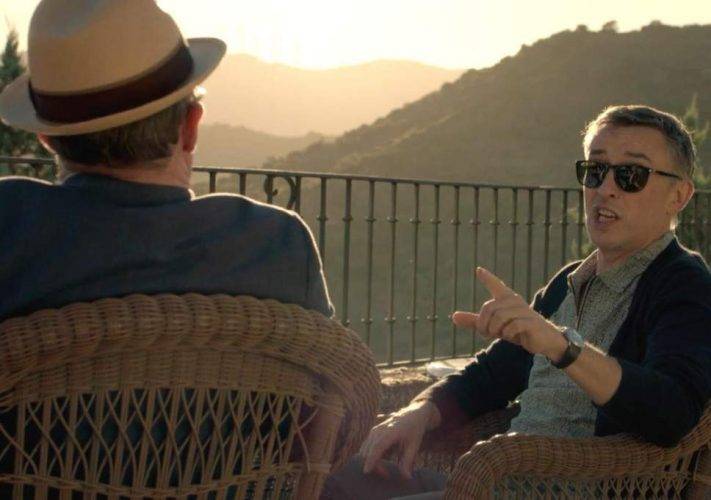 'The Trip to Spain' is one of six films in which actors Steve Coogan and Rob Brydon embark on a journey around Europe, stopping at restaurants and lovely locations along the way. This one is more of a documentary than a film, and it just chronicles the adventure of two men who share a love of travel and a desire to eat some delectable-looking food. The dialogues are a little rough because the actors aren't really acting; they're just voicing their minds. Don't go into this expecting to see a spectacular film; instead, go into it expecting to enjoy it for what it is.
Y Tu Mama Tambien (2001)

After being abandoned by their girlfriends, two lads meet an older woman named Luisa. They tell her they're going on a road trip to a secret beach to wow this new attractive lady. Luisa, who is also looking for a getaway, chooses to join them. The three learn a lot about sex, relationships, and life in general as they begin on this adventure to a beach that does not exist. The picture has a lot of heart, and most people will admire the wonderful characters. The film also has a very open heart when it comes to sex and intimacy, making it quite sexually explicit while yet being intriguing.
Zindagi Na Milegi Dobara
Before Kabir's wedding, friends Kabir, Imran, and Arjun go on a holiday to Spain. The journey becomes a chance to mend fences, heal wounds, fall in love with life, and face their greatest fears. Zindagi Na Milegi Dobara ('You Only Live Once') is a 2011 Indian Hindi-language buddy road comedy-drama film directed by Zoya Akhtar and produced by Farhan Akhtar and Ritesh Sidhwani under the Excel Entertainment banner. Hrithik Roshan, Abhay Deol, Farhan Akhtar, Katrina Kaif, and Kalki Koechlin are among the film's ensemble cast members. On a budget of 450 million (US$5.9 million), it was shot in Spain, India, Egypt, and the United Kingdom. Shankar–Ehsaan–Loy composed the music and background soundtrack, and Javed Akhtar wrote the lyrics.
Our Team DCS includes 5 different writers proficient in English and research based Content Writing. We allow them and encourage them to follow the Entertainment news all day long. Our posts, listicles and even the exclusives are a result of their hard work.