Surrealism in film can be traced back to the early years of the art movement, in the 1920s, when painters like René Magritte and Salvador Dal began experimenting with early forms of filmmaking. The filmmaker who popularized the genre by bringing it out of the silent movie era and into a full-length feature is frequently credited as Luis Buuel, who worked with Dal on some of these early experiments in film. Federico Fellini, who is widely regarded as the most influential filmmaker of the 20th century, was greatly inspired by Buuel, whose impact on this film genre is unwavering.
Despite its early beginnings, the genre is still widely used in contemporary movies. It has also had a significant impact on many mainstream filmmakers, who employ this visual language to challenge the fundamentals of conventional storytelling in order to evoke a sense of the uncanny in viewers. Filmmakers can be liberated from the conventional narrative and suspension of disbelief restrictions by using surrealism, which can also function as a plot device in and of itself. Look no further than the multiverse's growing appeal in contemporary cinema, a concept with roots in both surrealism and theoretical physics and cosmology. Breaking the rules has always been a key component of innovative filmmaking, and no film genre does this more than surrealism. Here are a few surrealist movies that have influenced filmmakers in later generations.
8½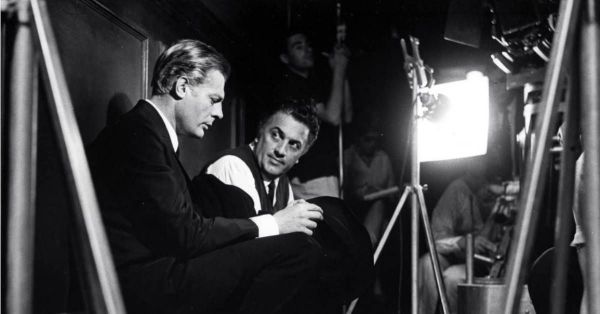 Federico Fellini's 812, arguably the most important movie of the 20th century, established the bar for using surrealist motifs to investigate the nature of filmmaking. The storyline is largely personal for Fellini, who overcame his own creative block by making a movie about it, fusing Italian grace and elegance with the as-yet-unexplored world of metafiction in cinema. Marcello Mastroianni gives the movie's lead character a human quality that conveys Fellini's concern for the filmmaking process, a subject that has previously been addressed by film greats like François Truffaut and Orson Welles. Film trends like the French New Wave and the New Hollywood filmmakers of the 1960s and 1970s all adopted elements from the movie, and its impact can still be seen today.
Being John Malkovich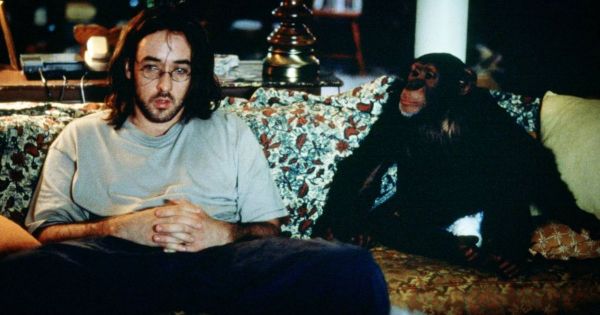 Before Being John Malkovich was adapted for the cinema by Spike Jonze in 1999, Charlie Kaufman's screenplay had already attained legendary status. It still represents the most surrealist approach to a movie plot and is arguably the funniest implementation of a surrealist concept in cinematic history. The fact that it was both Kaufman and Jonze's first significant motion picture shows their complementary talent, and the novelness of the script earned Kaufman a nomination for an Academy Award when almost all major studios had previously rejected the project. Both its risk-taking attitude and its use of the avatar as a plot device have inspired directors ranging from Wes Anderson to the Coen brothers.
Birdman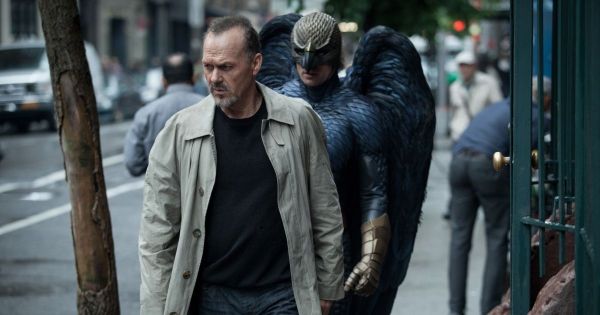 One of the most meticulously produced movies ever created is Alejandro Iárritu's Birdman, which is equal parts dark comedy, mockumentary, and surrealist fantasy. The movie's surrealistic elements are heightened by the single shot style, allusions to Michael Keaton's real-life professional struggles, and the use of visual effects. These devices all subvert the audience's suspension of disbelief. In addition, it received numerous accolades, including a Best Picture Oscar, making it a rarity among surrealist movies, the most of which don't have much crossover appeal.
Brazil
As in Terry Gilliam's Orwellian nightmare Brazil, surrealist cinema language is occasionally employed to criticise political ideas as much as to advance philosophical points. In retrospect, the movie is a result of the Cold War with humorous beats that parody everything from Fritz Lang's Metropolis to Franz Kafka's works, and it features funny performances from actors like Robert DeNiro and Bob Hoskins. Its humorous presentation is only a cover for its more deeper undertones, though. Because of its outstanding production design and amazing scenery, it has influenced movies like Tim Burton's Batman and Luc Besson's The Fifth Element. The movie still causes us to think back to the middle of the 1980s, when fantasy pictures still possessed a seriousness and scope infrequently seen in contemporary cinema.
El Topo
El Topo, Alejandro Jodorowsky's very contentious "acid western," has generated as much discussion because of its enormous effect on a generation of independent filmmakers as it has because of the director's allegedly harsh and inhumane treatment of the performers. It is difficult to reconcile the reality that Jodorowsky may have crossed the line between method and open abuse in his approach to creating the performances set in front of his camera, despite the fact that its influence on directors like David Lynch and Nicholas Winding Refn is apparent. Only time will tell if we can justify it as an acceptable work of art, but Jodorowsky's skill as a surrealist filmmaker has since attained legendary status and is frequently discussed in film theory classes and in documentaries about his work, such as Jodorowsky's Dune, a film about his failed attempt to adapt Frank Herbert's novel.
Eternal Sunshine of the Spotless Mind
Eternal Sunshine of the Spotless Mind, the second film on this list from the pen of screenwriter Charlie Kaufman, is a vision so audacious that it could have only been realized visually by a genius like director Michel Gondry. The movie combines more sincere than typical surrealist love stories with classic surrealist themes like dreams and memory. It enhanced our comprehension of Jim Carrey's enormous talents by showcasing both his comedic mastery and his depth as a tragic performer. The movie earned Kaufman the Academy Award for Best Original Screenplay, and it was yet another exceptional instance of a surrealist idea gaining traction in popular culture.
Mulholland Drive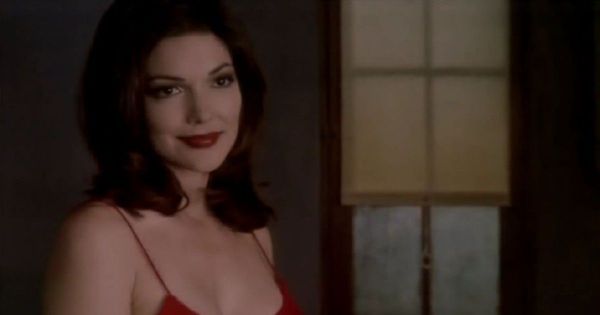 Without at least one item by David Lynch, no list of the best surrealist movies would be complete. While he has produced other surrealist movies that may have had more of an impact (such as Blue Velvet), none of them have quite gripped audiences like Mulholland Drive. The movie featured what are perhaps Lynch's best performances ever and made many audiences aware of Naomi Watts and Justin Theroux, who were then unknown performers. It demonstrates Lynch's mastery of the uncanny and has generated much discussion due to the themes Lynch has left up for interpretation. However, it is unmistakably a commentary on the many perils faced by hopeful souls who travel to Hollywood in search of fame as well as the seedy side of the Los Angeles film industry.
Open Your Eyes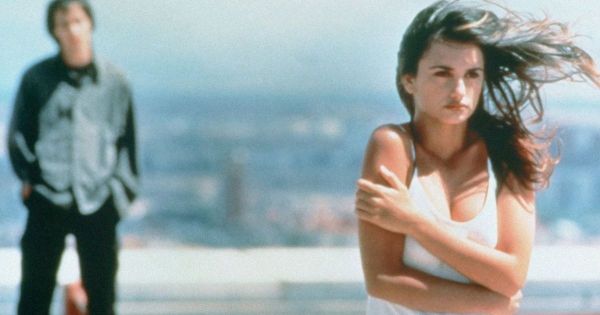 Open Your Eyes, another film that has received a lot of scrutiny, has inspired imitations for its clever method of fusing dreams and reality. It deals on existentialism as well as the idea of inner vs exterior beauty. While Vanilla Sky, starring Tom Cruise, is its translation for American audiences and demonstrates its crossover appeal, the original version includes far more nuance and offered a novel plot concept to surrealist filmmaking. Penélope Cruz, who returned to her part for the American remake, had one of her best performances in the picture, which continues to be one of its major influences on films like Memento and Eternal Sunshine of the Spotless Mind.
Stalker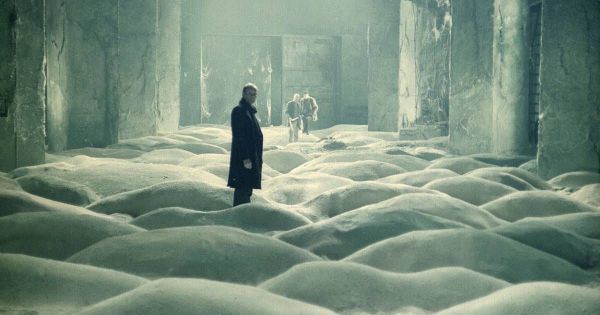 Stalker by Andrei Tarkovsky, one of the most aesthetically arresting movies ever created, was a work of art that, with its post-apocalyptic bent and themes of nuclear catastrophe and eastern spirituality, could only have been produced in Soviet-era Russia. The film's influence can be seen everywhere, including in Chris Cunningham's amazing music videos, the film Annihilation, and HBO shows like Westworld and Chernobyl. Despite the film's primarily philosophical concerns, it uses surrealistic imagery to transport viewers to the "Zone," a place where man's innermost wishes are foretold to come true. As many of the film's crew members eventually passed away from exposure to poisonous substances contracted while on site in industrial areas in the Soviet Union, including Tarkovsky himself, the harrowing true narrative of the movie's development adds yet another layer to its remarkable history.
Swiss Army Man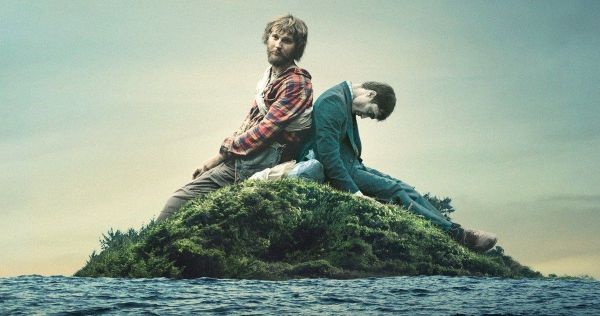 Swiss Army Man employs the rule-breaking language of surrealism to provide a platform for amazing physical comedy in a wholly revolutionary way, making it one of the most outrageously hilarious surrealistic movies ever made. Paul Dano and Daniel Radcliffe both perform well in this setting, while filmmakers Daniel Scheinert and Daniel Kwan demonstrate that surrealism can be employed in comedic as well as serious contexts. Never before or since has the plot of a movie been driven by farting (yes, farting!) so successfully, yet this picture manages to keep a softness that makes the otherwise repugnant characters tug at our heart strings. Its enormously favorable critical reception and the several accolades the filmmaking team won, including a directorial prize at the Sundance Film Festival, are evidence of its effect.
The Adventures of Baron Munchausen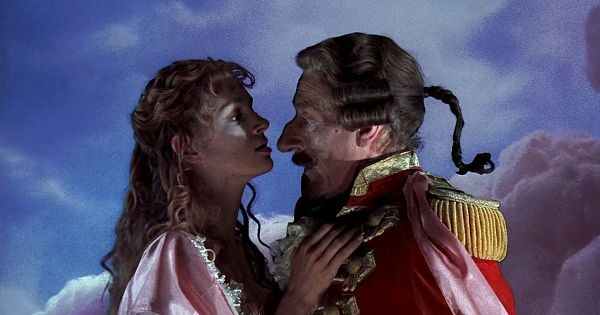 The Adventures of Baron Munchausen, a fantasy adventure directed by Terry Gilliam in 1988, may have its origins in the epic tales of the German nobleman of the same name who lived in the 18th century, but it is best known for its masterful use of the surrealist film language, which has since become the benchmark for all subsequent costume fantasy movies. From his early stop-motion cartoons in Monty Python's Flying Circus to his nearly 30-year quest to produce the movie The Man Who Killed Don Quixote, Gilliam has frequently embraced surrealism as his method of creating worlds. The Adventures of Baron Munchausen, although being a box office dud when it was first released, had a significant impact, thanks in large part to Robin Williams' outstanding performance as the King of the Moon and Terry Gilliam's breathtaking visuals.
The City of Lost Children
The most important component of surrealism is probably its attempt to explain dreams, and film is the ideal medium for doing this because of its ability to create optical illusions. In terms of beautiful cityscapes and dreamlike design, The City of Lost Children may be the surrealist film with the most visual influence. The movie by Marc Caro and Jean-Pierre Jeunet set the bar for a lot of other works that tried to imitate its lavishly embellished, steampunk-inspired fantasy settings. This visual language has been attempted in everything from His Dark Materials to Pan's Labyrinth, primarily through the use of CGI. Given that this film's 1995 debut coincided with the expansion of CGI use in cinema, it is nevertheless amazing that such unsettling and surreal landscapes could be constructed utilizing primarily practical and in-camera effects. It is also one of the last to do it on this scale.
The Seventh Seal
Mankind's relationship with (and thought about) death is another central theme in surrealist movies. Ingmar Bergmann's The Seventh Seal, an allegory on the subject of God's existence and how we should evaluate faith when faced with our own mortality, is the only place where this is directly addressed. It is a hugely influential movie that is frequently discussed in film theory seminars. References to it can be seen in anything from Who's Afraid of Virginia Woolf to Bill and Ted's Bogus Journey. After the movie's Cannes premiere in 1957, Max Von Sydow gained recognition on a global scale, and the scene in which he plays chess with Death is still regarded as the most famous surrealist movie moment.
Under the Skin
Scarlett Johansson plays an alien monster that exploits her sexual allure to lure and consume shady men who fall prey to her attractive physical appearance in Jonathan Glazer's frightening 2013 thriller, Under the Skin, which fuses surrealism and science fantasy. The movie was influential for its extreme view on female empowerment, which became a major theme in filmmaking only a few years after its release. The movie is both a commentary on the male gaze and a surreal horror movie. Visually, it can be seen how recent horror movies like Pearl and Ryan Murphy's American Horror Stories were influenced by it. By contrasting its surrealistic visual style with a realistic reality given by Glazer's choice to cast non-actors in the male roles, it also creates a particularly unsettling impression in the spectator.
Videodrome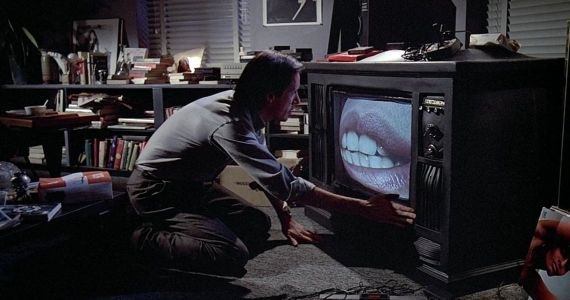 The most unnerving movie on this list is David Cronenberg's Videodrome, another box office flop that became a cult classic thanks to its body horror images and scathing commentary on technology and entertainment. The dramatic work of James Woods and Debbie Harry, as well as the innovative use of practical effects used throughout the film, make it an excellent choice for a rewatch even though it may have been too risqué for audiences at the time of its debut.
Our Team DCS includes 5 different writers proficient in English and research based Content Writing. We allow them and encourage them to follow the Entertainment news all day long. Our posts, listicles and even the exclusives are a result of their hard work.