There are only a few films that can make you laugh every time you see them as if it were the first time. "The Dictator" is one of those films that never gets old. In the film, Sacha Baron Cohen is at his finest, and he does an excellent job as Aladdin. The film was as unpleasant as a film can be, and the fact that the character was based on a real dictator added to the appeal. Every year, a significant number of comedies are produced in Hollywood, but only a handful stand the test of time and are memorable enough to be watched multiple times. As a result, we've compiled a list of films that are comparable to The Dictator. Some of these films, such as The Dictator, are available on Netflix, Hulu, or Amazon Prime.
21 Jump Street (2012)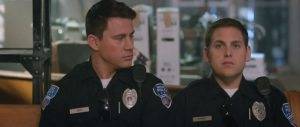 Schmidt (Jonah Hill) and Jenko (Channing Tatum), high school pals, join the police force together and are utter underachievers. They are assigned to a top-secret Jump Street team to break a synthetic drug operation in a high school. As a result, they must go undercover as high school students to fulfill their job and locate the synthetic drug's supplier. The film is one of the best comedies of the decade, and Hill and Tatum perform admirably, with Ice Cube, who plays the commander of the secret team, topping them all. The film is based on the same-named 1980s television show that launched Johnny Depp's career.
Ali G Indahouse (2002)

In this humorous and politically charged film, Sacha Baron Cohen plays Ali G, one of his most well-known alter personalities. Ali G unintentionally becomes a pawn in the Chancellor's attempt to depose the Prime Minister in the United Kingdom. Ali, on the other hand, has been embraced by the nation as the voice of the youth, boosting the Prime Minister's and the government's popularity to new heights. This film, in addition to being a comedy, explores how the media can influence people's perceptions of everything, particularly the administration of the country.
American Pie (1999)

It is the first film in the American Pie franchise, which has spawned a slew of sequels. The success of this film, as well as the sub-genre it popularized, spawned a series. The film follows four friends as they prepare their prom and make promises to one other. The film is enjoyable to see with friends and is likely to make you chuckle.
Borat (2006)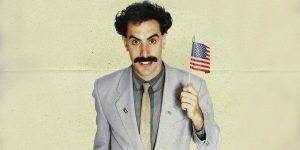 Borat Sagdiyev, a journalist from Kazakhstan, travels to America to film a documentary. Borat meets real people in real settings with hysterical results as he zigzags around the country. His regressive behavior elicits significant reactions from others around him, highlighting prejudices and hypocrisies prevalent in American culture. Borat's interview participants agree with some of his absurd ideas on race and sex, while others attempt to provide a patriotic lesson in Western ideals. The film is insulting in the nicest conceivable way, and Sacha Baron Cohen's character is the finest he's ever developed.
Bruno (2009)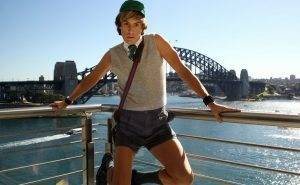 Sacha Baron Cohen has delivered yet another outrageous and fascinating mockumentary. Bruno, an Austrian gay fashion designer and self-described "voice of Austrian youth television," travels to the United States to pursue his aspirations. Bruno is a figure that interviews unwitting fashion icons and other haute couture hangers-on in order to show the oddities of the fashion industry. The film is crude and insulting, yet it is also funny and full of cultural observations.
EuroTrip (2004)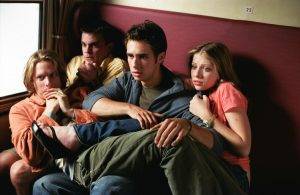 We've all had online pals that we've never seen in person, but hope to do so when you're both in the same city, but would you ever consider going across a continent to meet them? Although your answer may be a resounding NO, this may not be the case for everyone. When a high school graduate's girlfriend dumps him, he chooses to go across Europe with his pals to Berlin to meet a girl he met online while learning German. The film is incredibly enjoyable and is ideal for when you want to unwind your mind while watching something both humorous and ridiculous.
Harold & Kumar Go To White Castle (2004)

You may have experienced a food hunger at some point in your life, but how far are you ready to go to satisfy it? A Korean-American office worker and his Indian-American stoner friend embark on a quest to satiate their yearning for White Castle burgers in this funny comedy. When you see a movie with your friends, the degree of amusement increases exponentially, and it provides a wealth of references for your chats, making them more enjoyable. This film, too, generated a series with excellent sequels, but none can compare to the original.
Neighbors (2014)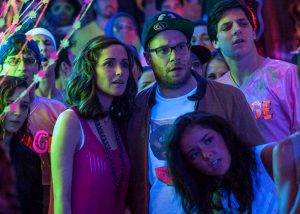 When a fraternity house moves in next door and forces a couple to live in such manner, their lives become horrible. This motivates them to do whatever they can to eliminate their new neighbors. The picture throws a couple solid punches that land exactly where they should. Seth Rogen's timing is impeccable. The film was such a success that it spawned a sequel, which was also a smash.
The Brother Grimsby (2016)

Another film starring Sacha Baron Cohen, but there will be more in the future. This film is a clumsy parody of Hollywood's secret spies. After being separated as children, Nobby (Sacha Baron Cohen), a dimwitted English football hooligan, reunites with his brother Sebastian (Mark Strong), a deadly MI6 agent. Sebastian is on a mission to avert a major terrorist assault over the world. However, things go wrong, and Sebastian is suspected of murder, forcing him to flee his own agency in order to prevent a terrorist assault. To achieve his task, he also enlists the assistance of his deaf brother.
The Hangover (2009)

Three buddies wake up in Las Vegas after a bachelor party, with no recollection of the previous night and the bachelor missing. They travel throughout the city in search of their friend before his wedding. What follows is both intriguing to watch and entertaining to watch. The film is a laugh riot, thanks in large part to Zach Galifianakis and Bradley Cooper's outstanding performances. The first installment of the "Hangover" trilogy.
The Interview (2014)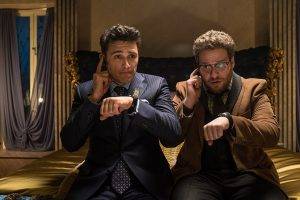 Dave Skylark (James Franco) and Aaron Rapoport (Seth Rogen), hosts of the celebrity tabloid show "Skylark Tonight," land an interview with North Korean ruler Kim Jong-un, who is a fan of the show. The CIA recruits Skylark and Rapoport to turn their vacation to Pyongyang into an assassination. This film was never released in theaters and was instead released online after Sony was threatened by a Korean hacker gang that any theater that showed it would be demolished. The film is packed with belly laughs that will have you in splits.
Tropic Thunder (2008)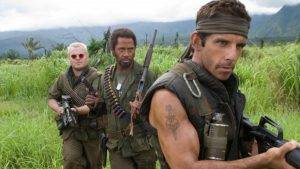 You've probably seen movies in which actors play real-life heroes, but what if the actors had to become real-life heroes in order to play the role they were playing? This is what happens when a film team filming a big-budget war film gets mistakenly identified as the soldiers they're portraying and is attacked by a gang of poppy-growing local drug dealers. Robert Downey Jr.'s acting and the part he plays will leave you speechless.
Our Team DCS includes 5 different writers proficient in English and research based Content Writing. We allow them and encourage them to follow the Entertainment news all day long. Our posts, listicles and even the exclusives are a result of their hard work.