The Telugu cinema business, one of the biggest in India in terms of breadth and scale, cranks out more than 200 films annually. The industry, sometimes referred to as Tollywood, has its headquarters in Hyderabad, Telangana, which is also home to Ramoji Film City, the biggest film production facility in the world and a Guinness World Record holder. Netflix, however, is still lagging behind rivals Amazon and Hotstar, whose south packs contain a number of Hindi-dubbed or original versions of popular Telugu films.
While Netflix continues to rely on its enormous library of foreign content, Tollywood has a new ally in streaming services like Amazon and Hotstar. It will be challenging to search for and find your movie on Netflix if you want to brush up on your Telugu vocabulary. However, you need not fear since we have gathered some of the best Tollywood films for you. Here is a list of some of the best Telugu films now streaming on Netflix.
Adhugo (2018)

The comical community that trails Bunty, the little pink piglet, in "Adhugo" The pride and joy of Bunty's owner Chanti. When some individuals who were all acting selfishly crashed land on the helpless animal and his friend, they were leading peaceful lives. After giving the piglet as a surprise gift to his fiancée, the young lover Abhishek feels he needs to apologise. The piglet is the desire of Six Pack Shakti, a local fitness fanatic. The piglet is being attempted to be stolen by Gutka Gangaraju and Sharjah Shankar in order to take part in an unlawful animal race competition. 'Adhugo' races to a comical conclusion of the race with so many individuals having so many different objectives to attempt and take away the piglet. Due to his peculiar birthmark, Bunty ends up being a lucky charm for everyone, which is an unusual development. Can his lucky charm protect him from the avaricious people after him?
Ala Vaikunthapurramuloo (2020)
Trivikram Srinivas wrote the screenplay and directed the movie, which became one of the highest-grossing productions in the Telugu film industry. The plot centres on a young guy named Bantu, played by Allu Arjun, who seeks the approval of his father Valmiki (Murali Sharma), who despises him. When he finds out that Valmiki is not his true father, but rather the wealthy businessman Ramachandran, he attempts to carve out a place for himself in the household to which he truly belongs.
The complete entertainment bundle, "Ala Vaikunthapurramuloo" encapsulates the full spectrum of feelings and flavour, including drama, action, romance, and swag. One of the most talked-about features of the movie is the actors' performances, which have won praise from the reviewers.
Awe! (2018)
'Awe!' tells the story of five women who come from diverse backgrounds and find themselves in a variety of situations. The film, billed as a psychological thriller, features some outstanding performances and almost faultless scripting. Each of the five female heroines is introduced in an excellent title track with animation. A junkie, a cook, a magician, a biker girl who became a psychiatrist, a girl next door, and others are among them.
These women aren't related to one another, but a tiny rope, Kali, holds them together. She is a troubled woman who makes the decision to kill herself and plans to do hara-kiri along with it. The five women's unknown link to Kali and her horrific mass murder scheme inspires 'Awe!A fantastic thriller. The film transitions its audience from humour to horror to drama to a mind-blowing finish.
Baahubali: The Beginning (2015)
With its first and second releases, the battle epic franchise "Baahubali" nearly all box office records in India. Filmmaker Rajamouli's two-part war spectacle's astounding performance astounded the entire country. While other Indian directors strove to create more Hollywood-style films, he went against the grain. Rajamouli went back to India's rich mythology, one of its most prized treasures. He appeared with an epic tale that, in scope and majesty, is comparable to the Mahabharatha or the Ramayana. 'Baahubali' became the biggest film India has ever produced when he was able to secure the funding and technical know-how.
A drowning child is saved by a tribal couple named Sanga and her husband who live in the dark jungles in the province of Mahismathi at the beginning of "Baahubali: The Beginning." The little child develops into Shivudu, a daring young man endowed with numerous mystical abilities. During one of his adventures, he discovers the hidden secrets of a another land beyond the massive waterfall. In spite of his mother's objections, Shivudu becomes restless out of curiosity and embarks on a perilous voyage. He ascends the entire cascade to the summit before continuing on to the high mountains. A chance encounter with the rebel tribal girl makes him smitten and brings him to the independent nation of Mahismathi, where he would run into Bhallala Deva, the man of destiny and his arch-rival.
Baahubali 2: The Conclusion (2017)
The first part of "Baahubali 2: The Conclusion" ended in a cliffhanger, and there is where "Baahubali 2: The Conclusion" picks up. The last scene of "The Beginning" features the faithful slave warrior lord Kattappa slaying Baahubali from behind. In the second part, Kattappa relates a flashback to Shivudu, who is horrified to learn that he is the prince of Mahishmati and the son of Amarendra Baahubali. This revelation sets the stage for the events that lead to the climax of "The Beginning." Shivudu discovers his true identity as Mahendra Baahubali, the Bhallala Deva-ruled kingdom's king and Amerendra Baahubali's successor.
With the aid of Kattappa and his tribal army, which includes the stepmother and stepfather who saved him from drowning at the start of the first chapter, he formulates a coup d'état plan. Now that Devasena, Shivudu's biological mother, had been chained for years in the palace courtyard, Bhallala Deva had to pay a heavy price for his transgressions. Shivudu, Mahendra Baahubali, gets ready for the decisive battle with the help of his father's magnificent heritage, the Kingdom of Mahishmathi, and his mother, who is eagerly watching.
Bheeshma (2020)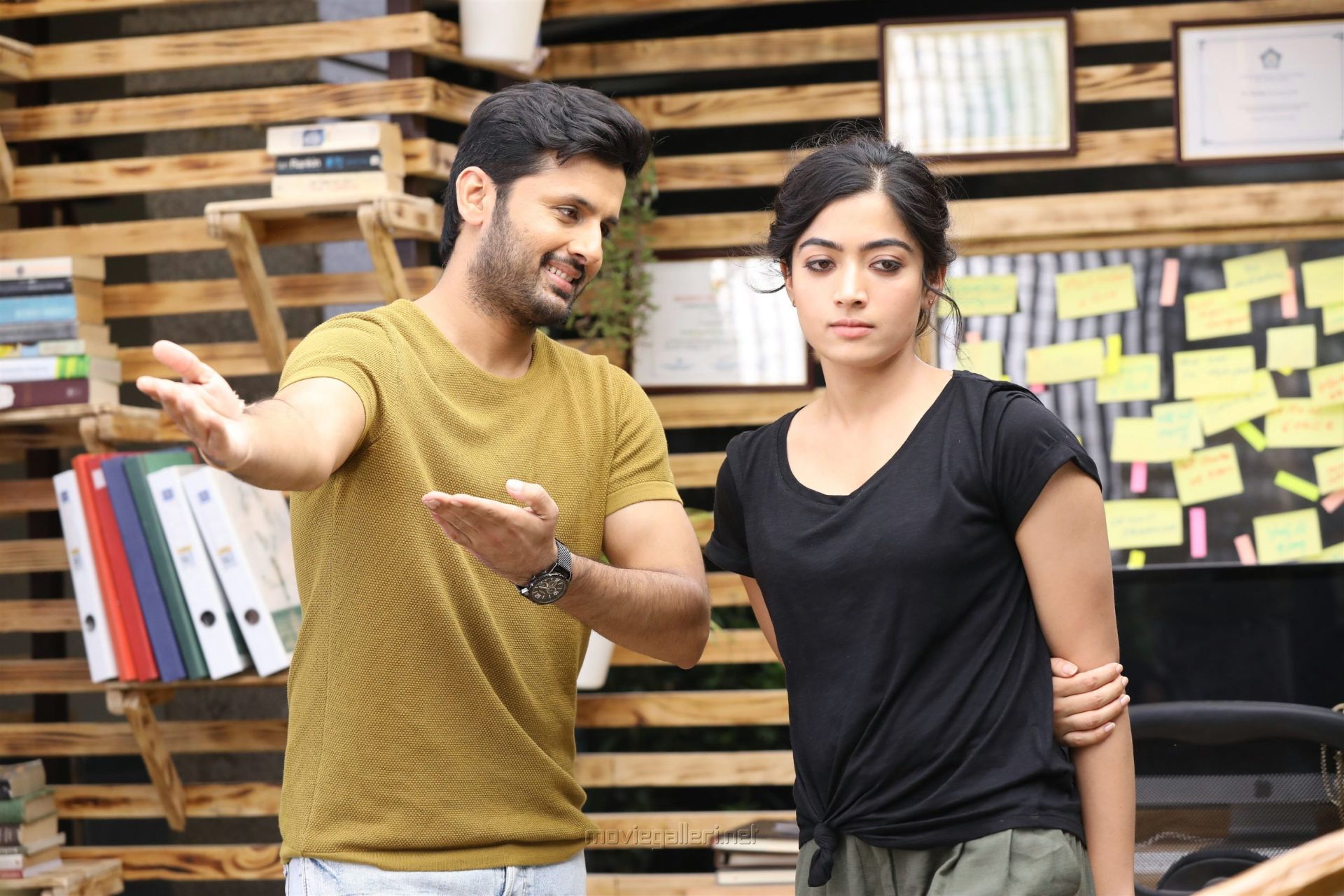 This entertaining movie, starring Rashmika Mandanna as Chaitra and Nithiin Reddy as Bheeshma Prasad, is a must-see for anyone searching for something light and entertaining. Bheeshma is a meme maker who finds being single to be frustrating. He falls in love with Chaitra the moment he meets her. Bheeshma is renowned for saying absurd one-liners at the strangest moments.
Venky Kudumula, who keeps to what he does well, is the film's director. The drama is also set against the backdrop of a conflict between two businesses—one that sells organic goods and the other that uses crops that have been chemically altered. However, the theatrical theatrics that are characteristic of Venky's films help to keep the mood of the movie generally lighter.
Care of Kancharapalem (2018)
The slice-of-life anthology "C/o Kancharapalem" was written and directed by Venkatesh Maha. We find joy in watching people like us on screen rather than superheroes, fugitives from justice, criminals facing trial, or robots occasionally, if not frequently. Through its four unorthodox love tales, which are all set in Kancharapalem, a small neighbourhood in Visakhapatnam City, Andhra Pradesh, India, this film gently caresses us, reminding us that, at our core, we are all the same and that love knows no boundaries.
Cinema Bandi (2021)
Veerababu (Vikas Vashisht), a rickshaw driver, and Ganapathi (Sandeep Varanasi), a buddy and still photographer, decide to make a movie after discovering an expensive video camera that someone left in their rickshaw. The cast is the only one in their entire village. Owner of the camera Sindhu (Sindhu Sreenivasa Murthy) returns to the village with her companions while conducting research. What happens next is a charming series of incidents that are sure to make you smile. Will Veerababu's vision for a movie come to pass? See for yourself by seeing Praveen Kandregula's film "Cinema Bandi."
Ee Nagaraniki Emaindi (2018)
Ee Nagaraniki Emaindi, a fun buddy comedy directed by Tharun Bhascker Dhaassyam, tells the tale of four friends visiting the Goa, an Indian coastal town well known for its beaches. One of these four characters misplaces a priceless ring while having fun. The only option left to them at this point is to enter and win a short filmmaking competition, then spend the winnings on a comparable item. Despite having a slapstick comedy plot, this movie avoids clichés with amazing finesse and gives us a new and fascinating story.
Evvarikee Cheppoddu (2019)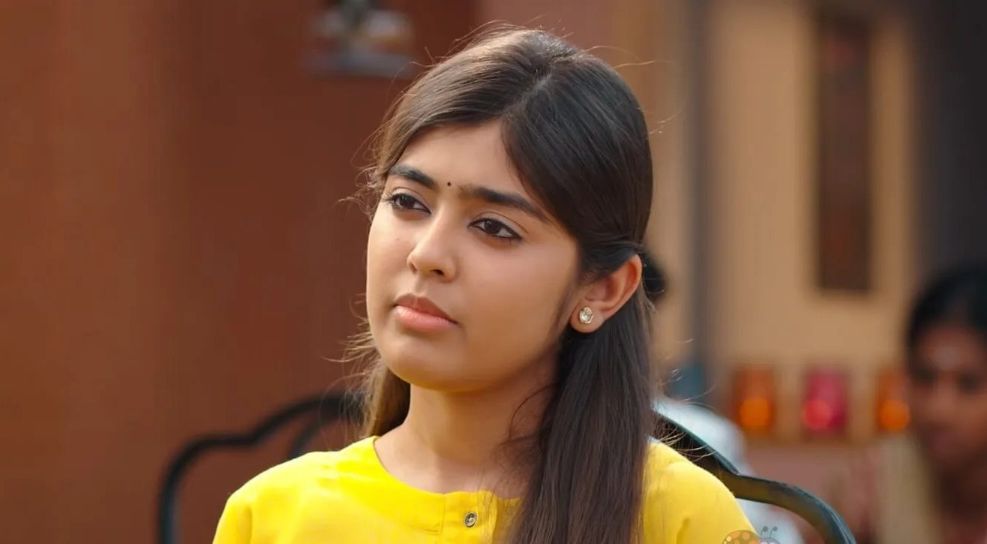 Despite coming from opposite castes, Hari (Rakesh Varre) and Harathi (Gargeyi Yellapragada) fall in love. This presents a challenge, particularly for Harathi's father who has a very traditional attitude. The narrative is about how Hari is able to win over Harathi's father. Even though love romances are sometimes predictable, the actors in this movie deliver powerful performances while supporting the plot's significant societal message. The movie uses humour to deftly address the delicate subject of caste prejudice. Along with serving as the movie's producer, Basava Shankar and Rakesh Varre collaborated on the script and direction.
Major (2022)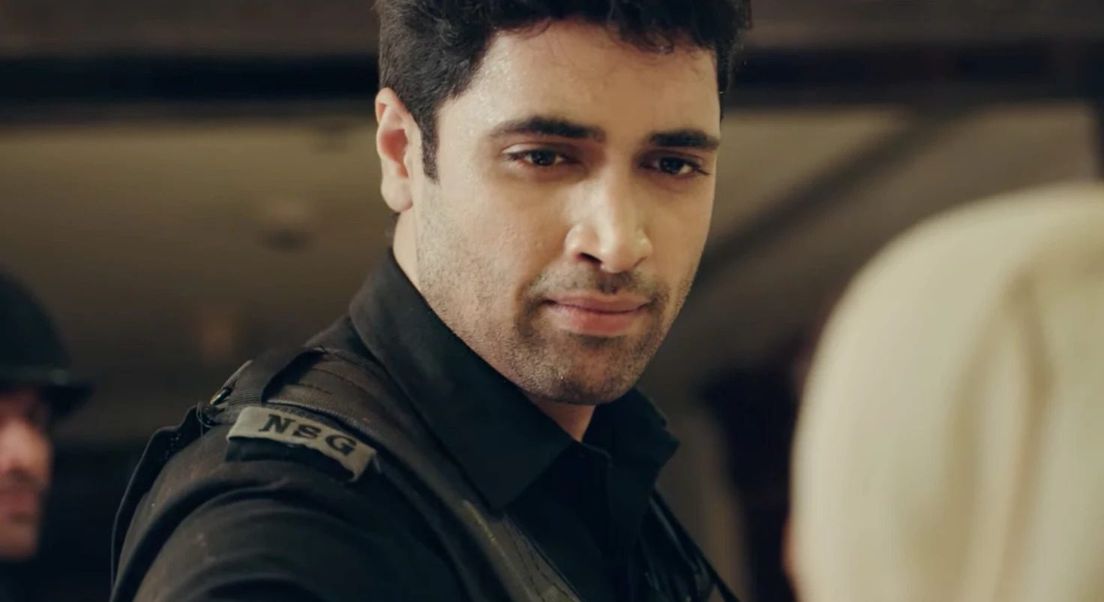 In the simultaneously released Telugu and Hindi film "Major," directed by Sashi Kiran Tikka, Adivi Sesh plays Major Sandeep Unnikrishnan, a real-life counter-terrorist who served in the National Security Guards of India. He lost his life in Mumbai's biggest terror strikes in country history in November 2008. The film explores the tragic catastrophe that occurred during the 60-hour siege, which claimed 166 lives and left many more injured, as well as Sandeep Unnikrishnan's life. However, as "Major" demonstrates, Major Unnikrishnan's life is significantly more than the attacks.
Mallesham (2019)
'Mallesham' is a biographical drama film based on the life of Chintakindi Mallesham, starring Priyadarshi, Jhansi, Ananya Nagalla, and Ananda Chakrapani. The Raj R-directed film centres on Chintakindi, a dropout from the sixth grade who is inspired to create a weaving machine to aid his mother and other villagers like her. Chintakindi is unlike other people in that he is driven to attain his goal despite the absurd idea appearing impossible for someone with such little formal education to accomplish. The school dropout puts everything on the line when times are bad and ends up revolutionising the weaving business in the process.
Manu (2018)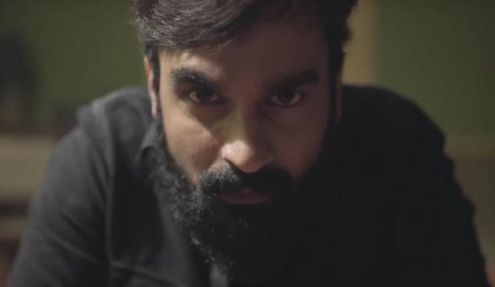 The painter who serves as the title character in this 2018 drama/mystery is initially courted by a Nila. Although they get along well, a little misunderstanding leads to a heated argument between the two at a bar. Manu sees three gangsters tormenting an elderly man after Nila leaves the pub and ends up defending him. He soon learns that these guys are now focusing on Nila. Manu is unsure of their identity and what they desire from Nila. Before they do any irreparable harm, he must quickly locate them. This movie has a fantastic premise, and the visuals are gorgeous as well. The film's plodding pace, which makes it a bit tedious to watch, is the biggest issue, though.
Neevevaro (2018)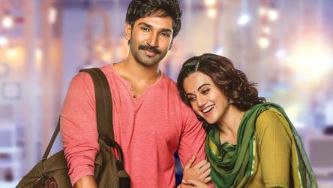 A visually impaired chef named Kalyan and Vennala, a stunning regular client, are the subjects of the love story "Neevevaro." With tenacity and willpower, Kalyan manages his restaurant and overcomes his limitation in every aspect of life. Kalyan's family and friends give him all the support he needs to run his business successfully. The day Vennala enters Kalyan's restaurant, everything in his life is permanently changed. They develop a lovely romance and begin to envision their future as a couple. But when Vennala mysteriously vanishes, their entire life is turned upside down. With the aid of his closest buddy Anu and a chubby police officer named Chokka Rao, Kalyan launches his own inquiry to learn what happened to his girlfriend. The suspense builds throughout "Neevevaro" till Kalyan uncovers the truth behind Vennala's absence.
Oh! Baby (2019)
'Oh! The fantasy comedy movie "Baby" centres around Savitri, also known as Baby (Samantha Akkineni), who miraculously has the opportunity to relive her twenties after having her picture taken in a studio. The movie is a remake of the South Korean movie Miss Granny. What would you do if you had the chance to go back in time? The juxtaposition of a 70-year-old who looks young but has the soul of a septuagenarian serves as the foundation for this humorous voyage. 'Oh! Baby," a film by B.V. One of Samantha's best performances in her career was in Nandini Reddy.
RRR (2022)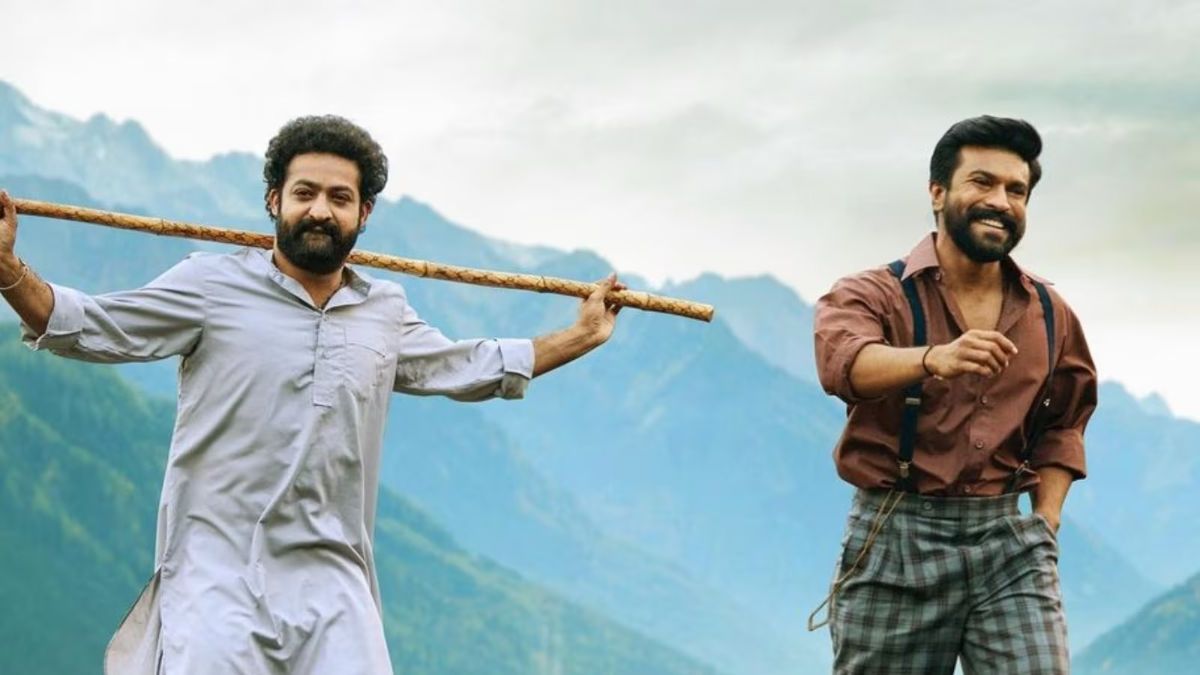 Top on the list is S.S.'s film RRR. Rajamouli. It is the third Indian film and the first Telugu film to be nominated for a Golden Globe for Best Foreign Language Film for "Naatu Naatu," the best original song. The song was the first Indian song to accomplish the feat and received an Oscar for it at the 95th Academy Awards. The film, which is set under the British Raj, depicts the narrative of two Indian men named Alluri Sitarama Raju (Ram Charan), a British army commander, and Komaram Bheem (N.T. Rama Rao Jr.), a rebel, and how their lives become intertwined in several ways. While missing out on seeing "RRR" in theatres would have been a major mistake, it provides the ideal, emotionally charged cinematic experience.
Sarkar (2018)
A.R. directed the action-packed movie "Sarkar," which was first produced in Tamil. Murugadoss, which addresses the hidden danger of voting. Starring Thalapthy Vijay as Sundar Ramasamy, a well-known businessman who travels back to India to cast his ballot but discovers that his vote has already been cast, thrusting him into a political thriller. He has to deal with strong, dishonest politicians that threaten people to advance their own agendas. Sundar enters the political scene, attempting to bring about certain urgently required improvements while also attempting to restore his legitimate right to vote. The soundtrack in the movie, which is by Oscar winner A.R. Rahman, highlights the drama and action.
Shyam Singha Roy (2021)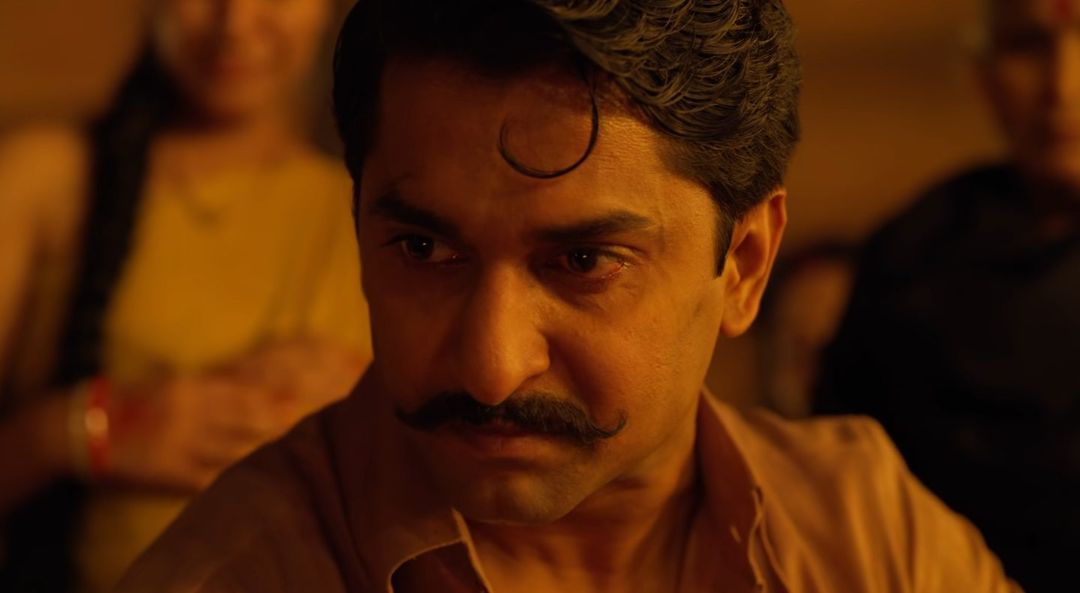 This film, which was directed by Rahul Sankrityan, is visually stunning. The story of Vasu and Shyam Singha Roy, both performed by actor Nani, is told in "Shyam Singha Roy" over the course of two timelines and is infused with the idea of reincarnation. While Shyam Singha Roy defends himself as a social reformer in the 1960s, Vasu is pursuing his passion for filmmaking in the present. How are these two individuals related, though? Anything more would be doing the movie itself a disservice. So if you haven't already, watch it right away. One of the top Telugu films to come out in 2021 is this one.
Spyder (2020)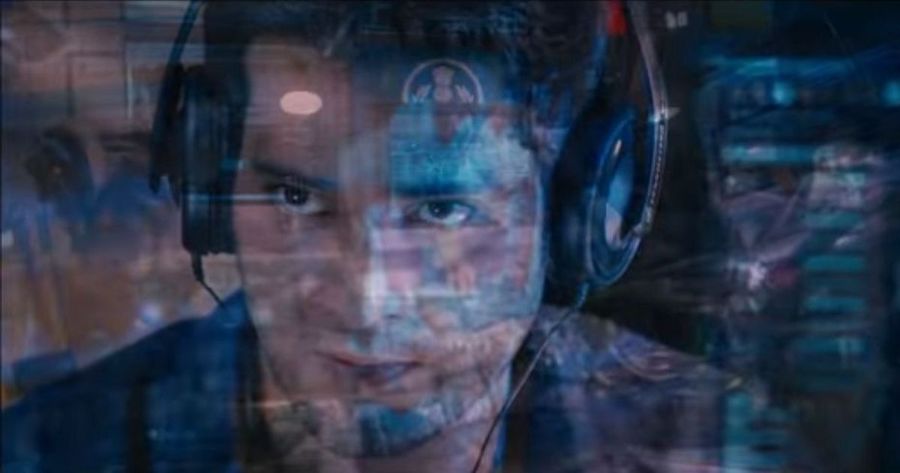 The suspenseful movie that A.R. Mahesh Babu, Rakul Preet Singh, and the multifarious S.J. acted in Murugadoss, which was simultaneously shot in Tamil and Telugu. Surya. Shiva (Mahesh Babu) is a member of the Intelligence Bureau who monitors people's conversations and texts in order to assist them.
In order to protect the citizens of Hyderabad from the psychopath Bhairavudu/Sudalai (S.J. Surya), he is adamantly committed. Sadistic serial killer Bhairavudu takes pleasure in seeing others mourn their loved ones. Shiva and Bhairavudu/Sudalai's paths intersect frequently, adding new plot twists as the plot progresses. Will Shiva be able to safeguard the citizens of Hyderabad at last?
Uma Maheswara Ugra Roopasya (2020)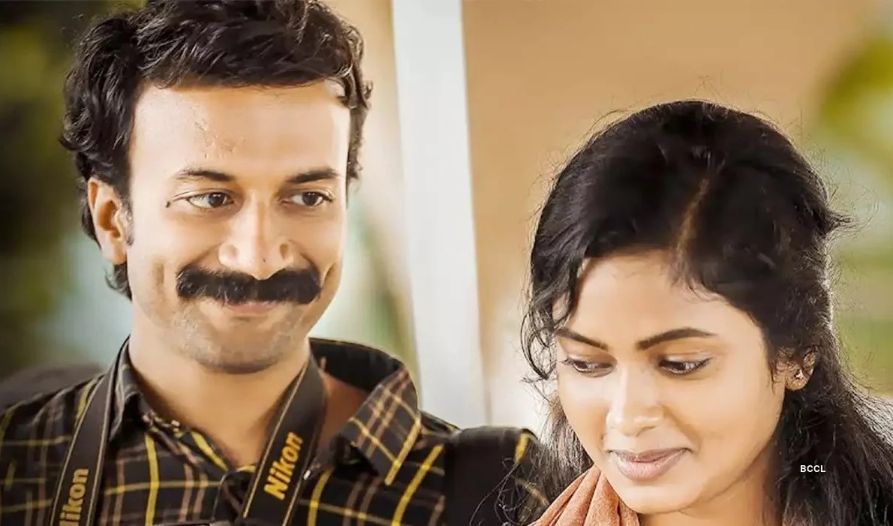 The movie, whose English subtitles read "The Angry Form of Uma Maheswara," debuted on Netflix on July 30, 2020. The comedy-drama is a translation of Maheshinte Prathikaaram, a Malayalam film. After the movie C/O Kancharapalem, this is Venkatesh Maha's second project as a filmmaker. A bully beats up and insults a soft-spoken, unassuming photographer named Mahesh (Satyadev) in the story when he steps in to stop a fight from breaking out in the local market. He swears never to wear slippers again until he has exacted his retribution as a result of this occurrence, but it is not as simple as he thinks. People and situations continually put him to the test to see if he keeps his word. The protagonist's innocence is endearing, and it is easy to understand the profound effect that even small changes in his life have on him.