'Big Brother 18' was the sixth season of the reality television programme 'Big Brother,' which was adapted from the Dutch programme of the same name. This episode promises to enthral viewers right away with all the drama, surprises, and tactical gaming that you love. This season, which will premiere on June 22, 2016, will feature a diverse collection of HouseGuests who will contend with obstacles, allies, and betrayals while vying for the top prize.
The house will become a pressure cooker of emotions as new friendships are made, loves may develop, and rivalries will flare up with each passing week. We have all the information you need, whether you're interested in the favourites or the underdogs. Let's take a deeper look at a few of your favourite 'Big Brother 18' participants to find out where they are now.
Where Is Nicole Franzel Now?
View this post on Instagram
Nicole Ann Franzel-Arroyo, a television personality from Ubly, Michigan, earned her nursing degree in 2014 and began working as an ER nurse, demonstrating her persistent commitment to the medical industry. Her foray into reality television began when she made her debut on "Big Brother 16," winning over the hearts of the audience with her cunning gaming and contagious charisma. Nicole returned to the 'Big Brother' house for 'Big Brother 18' thanks to her exceptional abilities and tenacity, where she displayed her talent and won the season, establishing her reputation as a fierce competitor.
She became one of the most recognisable and well-liked players in the franchise's history as a result of her victory. Nicole made a comeback in 2020 for "Big Brother 22: All Stars," where she once more shown her tactical prowess and earned an outstanding third-place finish. Nicole and her then-boyfriend Victor Arroyo competed on "The Amazing Race 31" outside the confines of Big Brother, which was a spectacular reality trip in and of itself.
When they exchanged vows in a lovely wedding ceremony on March 16, 2021, the couple elevated their love to new heights. Not only that, but Nicole and Victor's happiness grew even more once they revealed through Twitter in January 2021 that they were expecting their first child together. Their son, Victor "Arrow" Arroyo IV, entered the world in July 2021.
Where Is Paul Abrahamian Now?
View this post on Instagram
From Tarzana, California, comes Paul Raffi Abrahamian, a reality television star and creative apparel designer. On October 25, 2016, Paul distinguished himself outside of the "Big Brother" house by making a noteworthy guest appearance on the well-liked CBS programme "The Bold & The Beautiful." Paul's standing in the entertainment sector was further cemented by this, and their audience base grew.
Paul and former "Big Brother" competitor Da'Vonne Rogers joined forces for the July 9, 2017, launch of the CBS game show "Candy Crush," continuing their foray into the reality TV world. Paul is renowned for their originality and passion as a garment designer in addition to their work in television. They have become well-known in the fashion business thanks to their distinctive vision and sense of style.
Where Is James Huling Now?
View this post on Instagram
James Huling started his professional career at FedEx, where he demonstrated his commitment to and dedication to giving first-rate service. James also worked as a jailer for the Wichita County Sheriff's Office, where he displayed his excellent work ethic and professionalism. James, an army veteran, didn't want to limit himself to just one line of work, so he also accepted a position as Billy Bob's Texas' Brand Ambassador.
James worked as a Correctional Officer for the Texas Department of Criminal Justice prior to joining Billy Bob's Texas. His full-time position in this tough industry is evidence of his capacity to handle obligations with diligence and uphold a strong sense of integrity. James has built a following on social media where he discusses his interests and experiences with his followers while simultaneously actively pursuing his career goals. He is unmarried right now and concentrating on his own development and discovery.
Where Is Corey Brooks Now?
View this post on Instagram
Reflect, Can't Sleep and Super Nintendo World Japan: Galantis Re-Work Ft. Charli Xcx – We Are Born to Play are just a couple of the outstanding works by multidimensional digital artist Corey Brooks. Corey investigates topics linked to travel, fitness, relationships, and life. He has a wide range of interests. His artistic pursuits enthral audiences and reveal a variety of facets of his life and passions. In his private life, Corey is currently committed to Sami Swanson, with whom he travels side by side with a follower.
Where Is Victor Arroyo Now?
View this post on Instagram
Nicole Franzel and Victor Arroyo started dating after they met on the reality series "Big Brother," and their journey eventually brought them together and into parenting. After reuniting at the 'Big Brother 19' launch in 2017, following their time spent as houseguests during season 18, their romantic relationship took off. The COVID-19 pandemic presented obstacles, but Arroyo and Franzel were wed in March 2021 after twice having to postpone the event.
They finally experienced the happiness they had long anticipated at their wedding, especially given the thrill of having their first child. The couple joyfully welcomed their son, Arrow, into the world in July 2021. Arroyo enthusiastically announced the birth of their baby on social media while serving as a police officer in Franzel's native Michigan, proclaiming their commitment to savouring every moment as a family.
Where Is Natalie Negrotti Now?
View this post on Instagram
Natalie Negrotti has developed a varied professional career. She is best known for her debut on "Big Brother 18" and subsequent participation in reality series like "Final Reckoning," "Vendettas," and "War of the Worlds." Natalie has created a name for herself as a contender as well as a social media strategist and marketing sales director. She has demonstrated her proficiency in digital interaction by effectively managing social media accounts for a medical spa and a tequila company.
Additionally, Natalie has worked as the Regional Director of Sales and Marketing for Kaly, a healthcare software business that specialises in intelligent doctor-patient matching, and as the Director of Sales and Marketing for a Surgery Centre in New York City. She also teaches as an adjunct professor at the Fashion Institute of Technology, where she imparts her expertise. Natalie's continued participation with the Madison Square Garden Entertainment Corp. New York Knicks Fan Development and Community Relations Event Staff is a testament to her commitment to her career. Natalie is currently single and content with her life.
Where Is Michelle Meyer Now?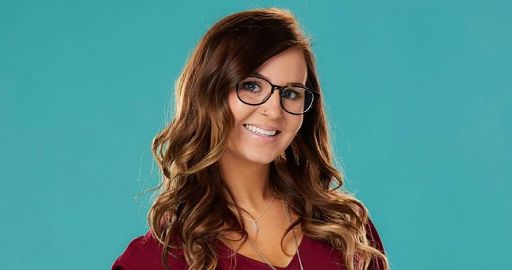 Michelle "Big Meech" Meyer resumed her career in reality television after her tenure on "Big Brother" by taking part in Season 7 of the programme "Sequester," where she impressively placed second. She joined a select group of ex-housemates from 'Big Brother' to appear on 'Sequester,' including Andrew Ian Gordon, Sindy Nguyen, and Suzette Amaya. Michelle is a dietitian with a focus on health and wellbeing in addition to her television roles.
Where Is Paulie Calafiore Now?
View this post on Instagram
Paulie Calafiore, commonly known as DJ Paulie, was born and raised in Howell, New Jersey, and still calls it home today. He rose to fame as a contestant on "Big Brother" 18 and "Ex on the Beach 1," displaying his spirit of competition on reality TV. Paulie continued his quest by making it to the finals of programmes like "Final Reckoning" and "War of the Worlds 2," further establishing his reputation as a formidable opponent. Paulie has pursued a career as a DJ, using his musical skills to entertain and engage audiences, outside of his reality TV appearances.
Where Is Bridgette Dunning Now?
View this post on Instagram
Bridgette Dunning, a travelling nurse stationed in California, met Kristopher Tolnai a year after her involvement on 'Big Brother's' 18th season in 2016. The relationship between the two grew stronger, and nearly two years later, they got married. Adding a new chapter to their lives, Bridgette excitedly announced in November 2020 that she and Kristopher were expecting their first child.
Bridgette proved she could manoeuvre the competitive dynamics of "Big Brother" by forging relationships with the other rookie contestants right away. She has since worked as a travelling nurse, applying her knowledge and abilities at numerous healthcare facilities.
Where Is Zakiyah Everette Now?
Multi-talented Zakiyah Everette has embraced a variety of roles and passions throughout her life. As a loving mother, she puts her child's happiness and health first while cultivating a supportive and loving atmosphere. Zakiyah is also a beloved fiancée who cherishes the relationship she has with her fiance and looks forward to their future together. Zakiyah works as an educator in the field of education, guiding students' thought processes and transferring knowledge.
She actively pursues her academic development as a graduate student while also broadening her knowledge and experience. Zakiyah's creative side shines through in her work as the owner of Kiyah Cakez, which is unrelated to her academic endeavours. Her delicious dishes tickle taste receptors and make people who indulge happy. Additionally, Zakiyah demonstrates her photographic talent by preserving memories and recording special occasions with her camera. Her wide range of skills and responsibilities perfectly demonstrate her vibrant and versatile personality.
Where Is Da'Vonne Rogers Now?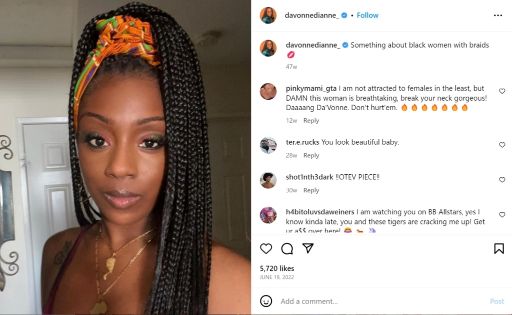 Da'Vonne Rogers is a multifaceted and gifted person who has gained recognition for her performances on numerous television programmes and podcasts. She has made major contributions by taking part in reality TV shows like "The Bold and the Beautiful," "The Revengers," "The Challenge," and "Ex On the Beach." Da'Vonne has been able to use these venues to fascinate people by showcasing her vivacious personality and entertaining abilities.
Notably, Da'Vonne is a key contributor to the 'The Challenge' official podcast, where she offers her opinions and behind-the-scenes information and interacts with the passionate fan community. Her participation deepens the viewer's relationship to the programme by offering distinctive viewpoints on the characters and plot points of the show. In her private life, Da'Vonne is a loving mother to her daughter Kadence Dianne, who is 8 years old.
Where Is Frank Eudy Now?
View this post on Instagram
Frank Eudy continued his foray into reality television by joining "Big Brother" season 18 after taking part in the show's 14th season. Although he finished in 12th place, his participation in the competition ended in week 5. Along with his wife, Ashten Boni Eudy, Frank began a new chapter in his personal life by becoming a parent. They brought Frank Oliver Eudy, their son, into the world on September 17, 2022.
Where Is Tiffany Rousso Now?
The talented attorney Tiffany Rousso, who prefers the pronouns she/her, is currently employed by the Brain Injury Rights Group, LTD as an Associate Attorney. Tiffany, who is from Boca Raton, Florida, graduated from the University of Miami School of Law with a law degree, giving her the legal knowledge and skills she needs to succeed in her work.
Where Is Bronte D'Acquisto Now?
It is well known that Bronte D'Acquisto has appeared on numerous shows. In 2012, she took part in an episode of "My Crazy Obsession," where she displayed her distinctive hobbies and passions. Bronte also appeared in the 2016 episode of the "Big Brother After Show," where she spoke with the hosts Jeff Schroeder and Jozea Flores about the well-known reality TV programme. Additionally, Bronte has appeared on 'Entertainment Tonight,' a venerable television programme that features news and interviews with famous people. Her participation in these programmes gave her the opportunity to share with viewers her viewpoints and experiences.
Where Is Jozea Flores Now?
View this post on Instagram
Jozea Flores is a multi-talented person well-known for his work as a singer, artist, and TV personality. He experiments with several mediums as an artist and uses visual art to express his originality. Additionally, he is the owner of the company Caked Up Only, which specialises in offering original artistic creations. Jozea became well-known in the world of television thanks to his participation in reality TV programmes. He appeared as a cast member on "Ex on the Beach" in 2018–2019, when he displayed his charismatic personality and boosted the show's entertainment value.
Additionally, he took part in "The Challenge" in 2018, competing in challenges with other well-known candidates. Jozea, who is openly gay, has worked to promote LGBTQ+ inclusion and acceptance. For others in the community, his candour about his identification acts as an example and an agent of empowerment.
Where Is Glenn Garcia Now?
View this post on Instagram
Glenn Garcia is a former Big Brother contestant for CBS and has had a successful career as a retired detective as well as a professional dog groomer. Glenn displayed his competitive spirit and smart thinking while residing in the house alongside other candidates on "Big Brother." Glenn's interest outside of the show is dog grooming, where he has developed his abilities and given outstanding care to furry friends.
Additionally, he has experience as a detective who has devoted his professional life to helping and safeguarding his neighbourhood. Glenn appreciates the rush of riding his Harley Davidson CVO Street Glide in his own time, embracing the freedom and adrenaline that come with cruising on two wheels.
Our Team DCS includes 5 different writers proficient in English and research based Content Writing. We allow them and encourage them to follow the Entertainment news all day long. Our posts, listicles and even the exclusives are a result of their hard work.