The sixteenth season of the well-known weight-loss competition programme "The Biggest Loser," which debuted on NBC on September 11, 2014, is titled "The Biggest Loser: Glory Days." Former athletes are competing to reduce weight and earn a $250,000 prize this season, including former National Football League players and Olympic gold medalists. As trainers, Dolvett Quince and Bob Harper made a comeback, and newcomers Jessie Pavelka and Jennifer Widerstrom joined the show.
A group of obese participants who want to change their life and get healthier are featured at the start of the programme. The candidates weigh themselves each week to see how much weight they have shed. The two competitors who have shed the least amount of weight face termination from the competition. They encounter many difficulties and problems along the way, but with perseverance and commitment, they succeed in their endeavours and change their lives. Since Season 16 of the show hasn't yet premiered, viewers must be wondering what has become of their favourite participants. If you're wondering along with us, don't worry; we've got you covered.
Where is Toma Dobrosavljevic Now?
Toma Dobrosavljevic's victory on "The Biggest Loser: Glory Days" was a noteworthy accomplishment because he shed more than half of his body weight while competing. He hasn't publicly acknowledged his weight since his victory, but he still keeps up a social media presence. Toma has recently made the switch from a successful career in reality television to one in project management. He is currently employed by Thermo Fisher Scientific, a renowned biotechnology business, as an Associate Project Manager, where he is in charge of overseeing projects and making sure they are successfully completed.
Prior to taking on his current position, Toma served as a Senior Manufacturing Manager for bioMérieux, a provider of medical diagnostics, and as an Associate Project Manager for PPD, a contract research firm. He has a lovely newborn boy with Chelsea Arthurs, a contestant from season 15 of "The Biggest Loser."
Where is Sonya Jones Now?
Former contestant on NBC's "The Biggest Loser," Sonya Jones is now an author and owner of her own weight reduction clinic, Losin' It with Sonya Jones. The clinic, which is based in Springfield, Illinois, provides a range of treatments and programmes to aid clients in achieving their weight loss objectives. Jones, who is also the business's owner and coach, develops individualised regimens for each client that combine tactics for training, nutrition, and mentality. She manages her weight loss clinic in addition to serving as an outreach representative for HSHS Medical Group.
Jones' job involves speaking to an average of 30,000 people each year to promote the organization's vision and objectives in local communities. To promote HSHS Medical Group and its doctors, she also collaborates closely with neighbourhood Chamber of Commerce groups and the media. Jones is dedicated to assisting people in achieving their goals and is passionate about health and fitness. She has gained notoriety in the Springfield, Illinois, and beyond health and wellness communities as a result of her outreach and weight loss clinic work.
Where is Rob Guiry Now?
Rob Guiry is a prominent businessman in the finance sector and a previous contestant on "The Biggest Loser." He is currently employed with David Lerner Associates, Inc. in Westport, Connecticut as a Vice President of Investments. Rob's responsibilities in this position include managing client portfolios, offering investment options and guidance, and ensuring that customers reach their financial objectives. Rob formerly worked as an Independent Insurance Agent at Charter Oak Financial in Norwalk, Connecticut, before joining David Lerner Associates, Inc.

Rob is a Worcester, Massachusetts native who attended the College of the Holy Cross. He worked at the college for six months in 2021 as a student compliance coordinator. Rob's duty in this capacity was to make sure the student-athletes adhered to NCAA and institutional rules. Rob is an example of how one may succeed in both their personal and professional lives through hard effort, dedication, and discipline.
Where is Howard "Woody" Carter Now?

A previous contestant on The Biggest Loser, a prominent reality programme about weight loss, Howard "Woody" Carter. He is renowned for maintaining a low profile and living in secrecy away from the media. In addition to his appearance on the show, not much is known about him. After his stint on "The Biggest Loser," he has not made any public pronouncements or appearances, thus it is unclear what he has been up to. Fans of the show still remember him and his quest for a healthy lifestyle despite his absence from the public eye.
Where is Lori Harrigan-Mack Now?
Lori Harrigan-Mack participated in the reality television competition "The Biggest Loser: Glory Days" in 2014, where she started off weighing 301 pounds. On the day of the finals, she weighed 210 pounds after a stunning metamorphosis that saw her lose 91 pounds in total. From Anaheim, California, Harrigan is a renowned softball pitcher and a highly accomplished athlete. She was a three-time Olympic Champion while competing for Team USA in 1996, 2000, and 2004. She was a former collegiate All-American.
In addition to holding multiple records, Harrigan is the Big West Conference's all-time leader in innings pitched and shutouts. She is also a member of the USA Softball Hall of Fame. Harrigan has a kid named Shawn and is married to Andrew Mack outside of her sports career. She serves as an example for many aspiring athletes and those trying to improve their life.
Where is Scott Mitchell Now?
William Scott Mitchell played quarterback for the National Football League (NFL) for 12 seasons before retiring as a professional American football player. He played for a number of clubs over his career, including the Cincinnati Bengals, Baltimore Ravens, Detroit Lions, and Miami Dolphins. He additionally participated in World League of American Football games for the Orlando Thunder. Mitchell started off as a college football player for the University of Utah.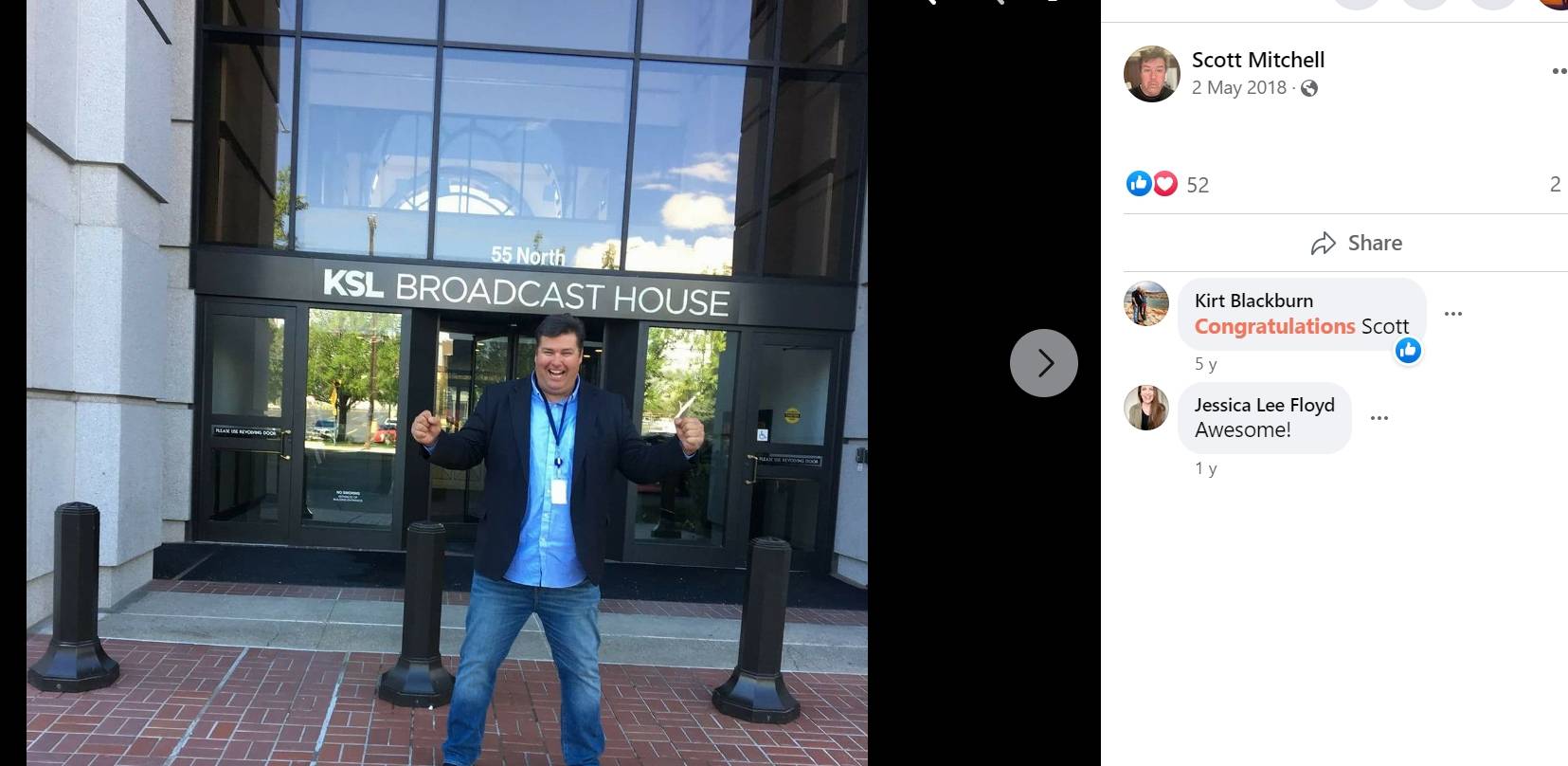 Mitchell decided to pursue a career in broadcasting after giving up playing professional football, and he joined KSL NewsRadio as a sports analyst. He also served as the head football coach at Springville High School in Utah, which was his alma school. In order to concentrate more on his software company, he gave up his coaching post in January 2012. Springville HS is where Mitchell attended before transferring to the University of Utah to study economics. Mitchell, who was born in Springville, Utah, on January 2, 1968, has distinguished himself in the NFL and in the broadcasting field.
Where is Damien Woody Now?
Former professional football player Damien Woody played for the New England Patriots, Detroit Lions, and New York Jets in the National Football League (NFL). He was a college football player for Boston College and was born on November 3, 1977. He was selected by the Patriots in the first round of the 1999 NFL Draft, and he later helped the team win two championship rings. He played every position on the offensive line throughout his professional career, and in 2002, he was chosen for the Pro Bowl.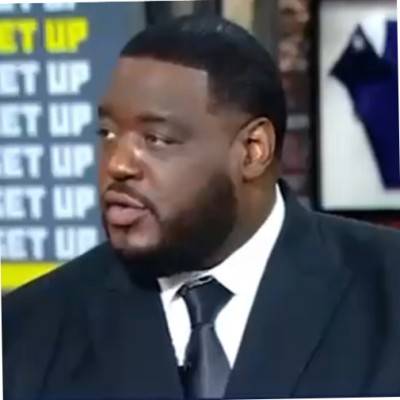 Following his retirement from football, Woody joined Patriarch Ventures, LLC, where he had previously worked for ten years, as a co-principal in January 2013. Also, since August 2011, he has worked as an ESPN television analyst, offering knowledgeable analysis and commentary on a variety of football matches and events. In addition, Woody is a devoted husband and father. He has seven kids with Nicole Woody, including Kamille, Jalynn, Alexandra, Domonique, Deuce, Dontrell, and Jacoby.
Where is Jordan Alicandro Now?

A past participant on "The Biggest Loser" season 16 is Jordan Alicandro. He is renowned for his inspiring weight loss journey on the programme, as he fought valiantly to defeat his obesity challenges. Alicandro, however, is a private person, and aside from his participation in the reality series, not much is known about his personal or professional life. While maintaining a low profile, Alicandro continues to serve as a role model for many people who have struggled with weight issues since he demonstrated that anyone can lose weight with commitment and effort.
Being a binge-watcher himself, finding Content to write about comes naturally to Divesh. From Anime to Trending Netflix Series and Celebrity News, he covers every detail and always find the right sources for his research.