The documentary series "Shiny Happy People: Duggar Family Secrets" on Amazon Prime Video is unlike any other, and we can only characterise it as equal parts unsettling, compelling, and heartbreaking. This is because it emphasises the dark, sinister side of religious, patriarchal fundamentalism by combining first-hand testimonies from notable persons with archive film. The once-prominent Duggar family from TLC reality, along with their tutor Bill Gothard, are at the centre of everything, so if you're just interested in learning more about Gothard, here's what we know.
Who is Bill Gothard?
Due to his devout family, William "Bill" Gothard Jr. initially became interested in biblical studies when he was a young boy. As the years went by, his interest continued to expand. So it seems to reason that practically immediately after finishing high school, he enrolled at Wheaton College in Illinois to seek a Bachelor's (1957) and a Master's (1961) in the same. However, most people are unaware of the fact that he even holds a Ph.D.; he received it from Louisiana Baptist University in Shreveport in 2004, making him officially a "Doctor."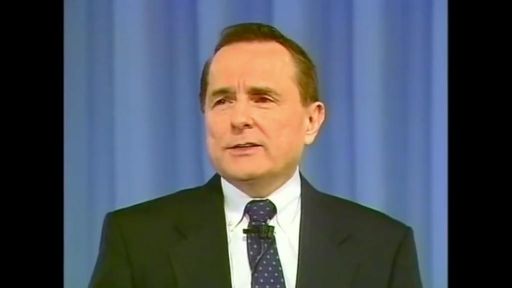 Bill founded Campus Teams in 1961 with the intention of encouraging other young people to "make wiser choices," not realising that it would soon develop into much more. According to accounts, this organisation changed its name to The Institute in Basic Youth Conflicts (IBYC) in 1974 as it spread to several churches on a state and later a national level. But by 1989, the organization's founder, president, and board members had accomplished so much that IBYC had changed into IBLP, the Institute in Basic Life Principles.
The truth is that at this time, Bill's teachings had not only reached all corners of the globe, but he had also founded the Advanced Training Institute (ATI), a homeschooling programme based on the Sermon on the Mount. Additionally, he had found a means to hold seminars where he could impart his non-optional principles of Design, Authority, Responsibility, Suffering, Ownership, Freedom, and Success. Then, he established training camps for IBLP kids to provide them "life skills," all the while delivering speeches on moral dating, the value of purity, and the terrible message contained in rock music.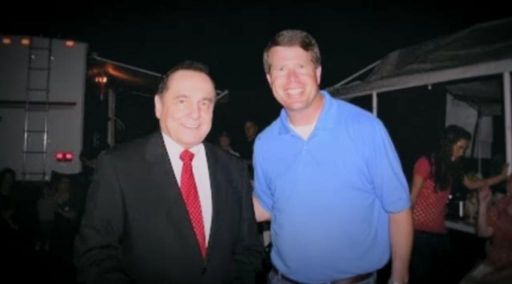 In other words, according to the Amazon production, Bill's entire practise was intended to be frightful, patriarchal, and fundamentalist, particularly since some aspects directly subordinated males to the word of God. In fact, he encouraged everything from feminine subservience to traditional dress, chaperoned romance, resistance to birth control, and "discipline" through a combination of mental and physical methods. Ultimately though, the board placed him on extended administrative leave in February 2014 as a result of numerous sexual harassment claims made against him; he then resigned but denied any misconduct.
Where is Bill Gothard Now?
Reports state that up to 34 women who worked alongside Bill have accused him of touching them improperly at some point or another, but only ten agreed to take part in the 2016 lawsuit exposing him. On the grounds of severe harassment, sexual assault, and cover-ups, this complaint even accused a few additional church leaders. However, it ultimately came to naught because the statute of limitations had run out. As The Washington Post reported, the former minister angrily disputed the accusations made against him, saying, "Never in my life have I touched a female sexually. To even hear that shocks me.
View this post on Instagram
Regarding Bill's current position, it appears that his personal support is not as strong as it once was, despite the fact that the 88-year-old still uses social media and that IBLP is still based on his founding principles. According to what we can gather, he is currently living alone in a comfortable house in Chicago, Illinois, but his long-standing political ties to figures like Mike Huckabee, Sonny Perdue, Sarah Palin, and Jim Bob Duggar don't have much of an impact. It's also important to remember that despite the fact that Bill used to advise his followers on marriage and parenting, he has never wed or given birth to his own children.
Bill Gothard's Net Worth
Bill has apparently amassed a sizable fortune for himself thanks to his around 35 self-published books, his decades-long duty as a priest, and his vast work as a public speaker. According to the documentary, at one point The IBLP had close to $90 million in assets, including various properties, a private jet, and other items. However, in our estimations, the former president of the organisation has wealth that is only a small portion of this in comparison; we think his net worth is currently close to $3 million.
Our Team DCS includes 5 different writers proficient in English and research based Content Writing. We allow them and encourage them to follow the Entertainment news all day long. Our posts, listicles and even the exclusives are a result of their hard work.