One of the greatest challenges of pursuing a career related to the field of glamour is to constantly look gorgeous and satiate the expectations of the admirers. Hence, celebrities have been seeking solace in cosmetics to resolve their aging woes. 'Plastic surgery' or 'Botox' would be the precise words to describe these beauties enhancing solutions. The King of Pop is perhaps one of the first people in the world to go through a drastic physical change and ever since many celebrities across the world have followed suit. Famous faces from Bollywood, especially women, are not far behind in terms of surgical experiments. Many actresses have gone under the knife to make themselves seem more glamorous onscreen. However, only a few of these cosmetic experiments proved to be successful and many others even ended up regretting their plastic surgery decisions. Here are 14 celebrities from the world of Bollywood, who tried enhancing their beauty through plastic surgery, but it just didn't seem to work.
Rakul Preet Singh
Rakul Preet Singh, is creating new waves on social media after her selfie went viral. Rakul has reportedly undergone lip surgery, according to rumours. According to media sources, Rakul underwent cosmetic lip surgery to improve her appearance. "On demand post @siangabari.. hehe. @im sal @aliyashaik28 #shootdiaries #london #vibes #filtermood," she added. Social media was swamped with responses shortly following her post. Many people noticed that her lip was different from normal. Rakul Preet Singh has films in the works in both the South and Bollywood. However, these are just public speculations, Rakul Preet hasn't confirmed that she has gone through any such procedure. 
Sridevi

Late Sridevi is perhaps one of the first few actresses to grab the headlines for their much-publicized plastic surgeries. Although the actress is considered an evergreen beauty by many, the way she looked in yesteryear flicks like 'Chandni' and 'Nagin' continues to be a hit amongst her fans.
Shruti Hassan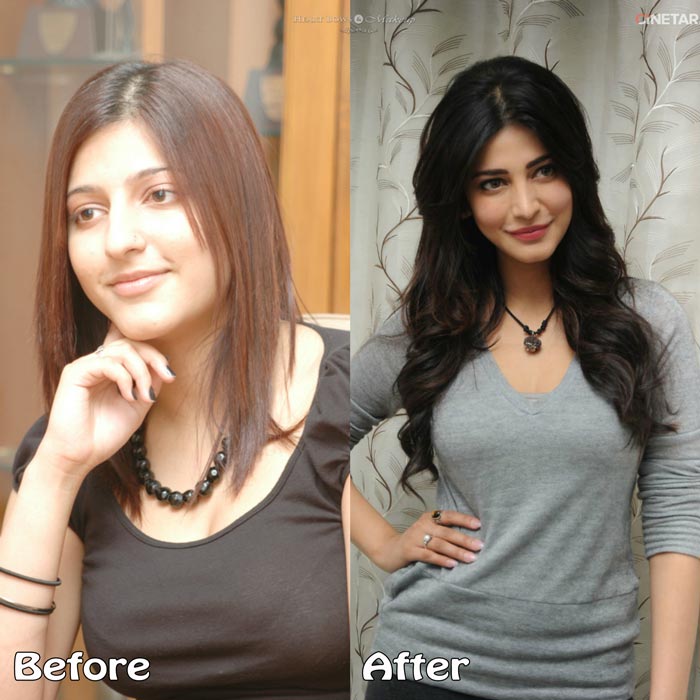 Shilpa Shetty

Of course, cosmetics have helped Shilpa Shetty transform drastically from a dusky, unattractive girl during the early days to a glam doll, but she's also known for horrible plastic surgery episodes. Miss Shetty went for repeated nose surgeries after the first one turned into a disaster.
Ayesha Takia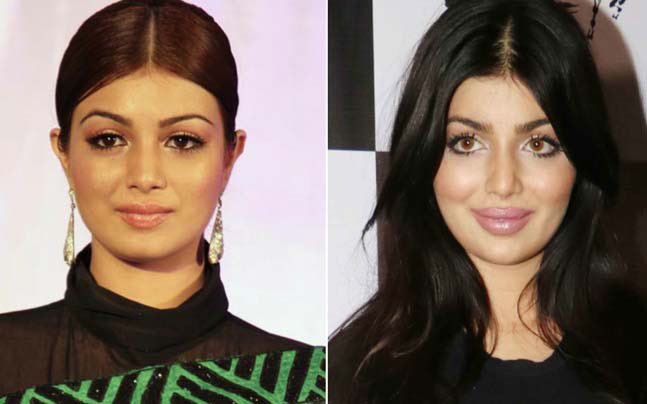 This cute Ayesha Takia is known for going for a liposuction as well as breast enhancement, which has resulted in the masses remembering the actress more for her assets than her talent.
Preity Zinta

Many Bollywood buffs keep pondering as to what happened to this dimpled, bubbly babe. Zinta's cute looks in her earlier flicks that made her a sensation across the country, but after a dose of Botox many started disliking the actress' new avatar. Many even wished they had the Preity from the past decade back again.
Rakhi Sawant

The drama queen of Bollywood has been more in the news for weird experiments than her work. Similar to buxom babe, Pamela Anderson, Rakhi Sawant too tried to pull off a silicon implantation on her breasts as well as a lip and nose reconstruction. Although the bosom experiment did pay off to a certain extent, the lip and nose jobs were disasters, as you can see.
Priyanka Chopra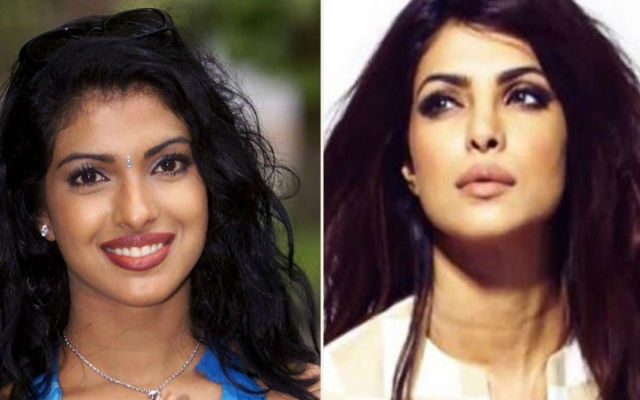 Priyanka, who first shot to fame after being crowned 'Miss World' in 2000, soon made it big in Bollywood. The actress then decided to tamper her lips and trim it, in a bid to make her pout seem more attractive. However, shelling out too many bucks on the surgery didn't help in receiving too many praises from the fans. Interestingly, Piggy Chops has ever since been in a denial mode and has rubbished the claims that she went under the knife to get her lips re-shaped.
Minissha Lamba

The red-cheeked actress was one of the prettiest faces of Bollywood and was adored by many for her role in the movie 'Bachna Ae Haseeno'. Later, it seemed like Minnisha spent a lot of her valuable time in concentrating on her looks rather than improve her acting. Lamba attempted to tinker her nose, and the new look of the actress didn't go down too well with Minissha's admirers who expressed their dislike on various online platforms.
Gauhar Khan

Popular page 3 celebrity Gauhar, known for her supporting roles in movies like 'Ishaqzaade' as well as an appearance in television reality shows such as 'Bigg Boss' is also not far behind her contemporaries. This glam doll too was obsessed with her nose and trimmed it down, making it seem like a narrow bridge across the face.
Anushka Sharma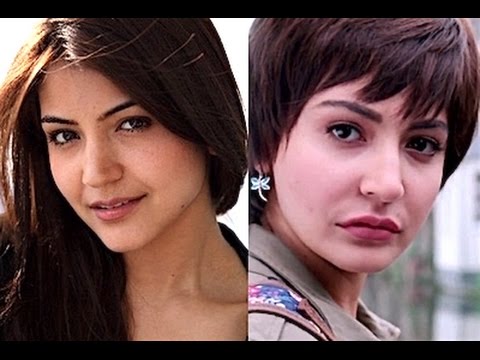 The actress has been making headlines for quite a while now for her famous 'lip job'. Many have even criticized the actress for tampering her natural looks and resorting to surgical procedures to enhance her beauty. The diva became a heartthrob overnight because of her girl next door looks in the Shahrukh Khan starrer 'Rab Ne Bana Di Jodi', but her transformed face hasn't impressed many.
Koena Mitra

Koena Mitra's current facial features are a standing proof of the fact that a haphazard plastic surgery can spell doom, especially if you have a career related to the field of glamour. The dusky bong beauty was hot property in Bollywood, especially during the mid-2000's, all thanks to her sensational item numbers. In a bid to look even better and woo her fans, the actress opted to go under the knife. The experiment not only misfired but played a crucial role in putting an end to Koena's tryst in the limelight.
Kangana Ranaut

Her curly hair and unconventional looks made this girl from Himachal Pradesh an instant hit amongst Bollywood fans world over. However, even Kangana got carried away by the Botox bandwagon of B-town and decided to transform her looks through artificial methods. The actress spent a whopping amount on getting her lips shaped and breasts augmented.
Gauri Khan

The wife of the reigning King of Bollywood, superstar Shah Rukh Khan, is known for being more of a socialite and indulging in interior decoration projects. From a good-looking, simple Delhi girl, Gauri has turned out to be one of the leading consumers of Botox and nose jobs in the world of Bollywood. The surgeries have made her pout seem bigger and relatively unattractive compared to her younger self.
Originally Published by : ILOVEINDIA