'Signs Of A Psychopath: He Didn't Know I Was There' on Investigation Discovery details how 44-year-old Brent Morrison was brutally killed while running in Fort Smith, Arizona, in the first week of July 2015. The offender was immediately detained by the authorities, but they were unable to determine why the victim was killed in a senseless manner. We've got your back whether you're curious to learn more about the case, the killer's identity, or where they are right now. So let's get started, shall we?
How Did Brent Morrison Die?
On April 7, 1971, Jackson Dale Morrison gave birth to Brent Morrison in Little Rock, Pulaski County, Arkansas. He was working for Aerotek in Tulsa, Oklahoma, and he always had a smile on his face and an unflappable attitude. He cherished his friends, especially Tonya and Robert Gambill of Conway, Arizona, and his wife Dianne Morrison, as well as riding and running. Brent participated in the Western Arkansas Runners in Fort Smith and the Spa Pacers in Hot Springs. Dianne said of her husband, "Always the happiest, go-lucky person."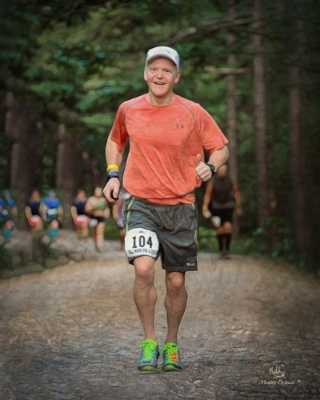 The woman continued, "He always wanted to get in his run and help runners." Brent used to get up at 4:30 am to train other runners, work at race aid stations, and pace other participants, according to his wife. He allegedly died while looking for another 50K race, according to family members. Therefore, it was shocking when the 44-year-old died just before 7:00 am on July 11, 2015, while jogging on his preferred route close to Wells Lake Road in Fort Smith, Arizona. The man was shot nine times with a.22-caliber rifle, according to the autopsy report.
Who Killed Brent Morrison?
Around 6:45 a.m. on July 11, a passerby reportedly discovered Brent lying on the road with multiple gunshot wounds. After dialling 911, emergency personnel went to the scene of the crime and pronounced the victim dead. But John Suleski, a former Marine who was 24 at the time, was captured by the police as soon as they arrived on the scene. He worked as a photojournalist in the public affairs office for a year as a staff sergeant in the 188th Wing of the Arkansas Air National Guard. Prior to this, he had served in the Marine Corps, though not abroad.
He was waiting in his car when the detectives arrived and arrested him. The police discovered the.22-caliber weapon and numerous round casings inside John's car after he voluntarily consented to the police searching it, according to the episode. John was then taken into custody. John provided a number of accounts of what had happened when he was taken to the police department. He first claimed to have been driving past when a bystander waved him down and requested assistance. He was adamant that he was unaware of Brent's murder.
However, John swiftly altered his statement when the cops confronted him with the gun and ammunition shells discovered in his car. He then asserted that while operating his vehicle, he had spotted a squirrel and chosen to shoot it with his rifle. With pedestrians and vehicles on the road, the former Marine claimed it was a "silly thing" to do in retrospect. He claimed he accidentally shot Brent while attempting to catch the rat. However, the police again accused him of lying after telling him that the victim had been shot many times, which could not have happened by accident.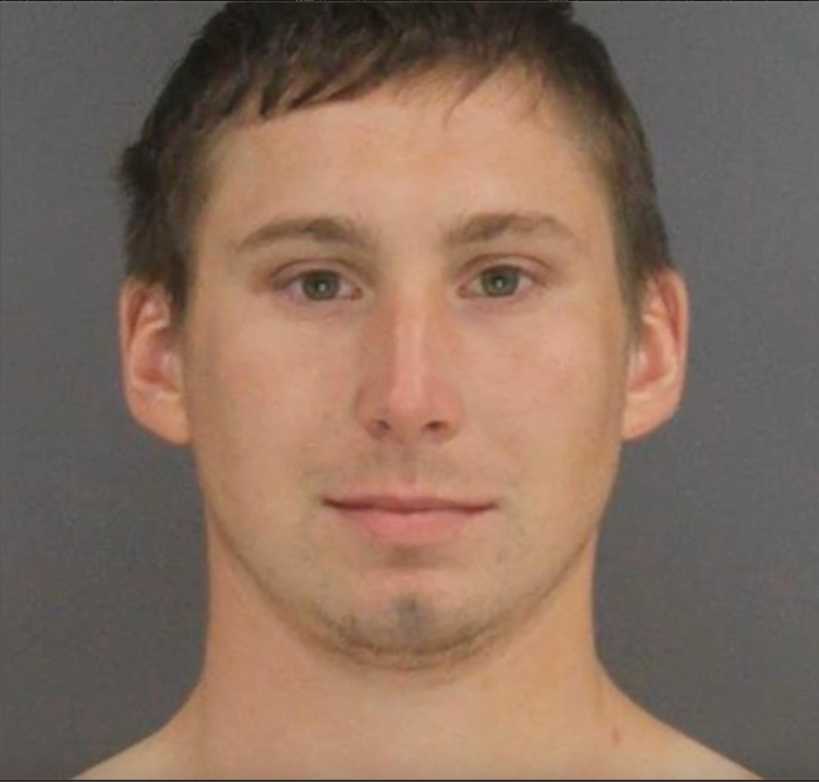 John finally broke down and admitted he was depressed as a result of his financial difficulties and marital problems. He claimed that his ex-wife, Melissa, had lately brought up the possibility of divorcing him, and they had already started their second round of couple counselling. He admitted to being there and said he was driving a black Chevrolet HHR. He also said he had just loaded ten bullets into his.22 calibre rifle. The interview recordings also captured him confessing to putting the barrel in his mouth while seated in the backseat of his black Chevrolet HHR.
Brent stated he saw a bike pass his car and considered shooting the guy as he strained to pull the trigger. But when he saw 44-year-old Brent jogging past his car, he realised he had missed his target and tried again to commit suicide. As the jogger passed, John pulled down his backseat window and fired a shot towards his back. John told the story with a hint of disappointment, describing how the jogger turned around and muttered, "Ouch." According to police reports, despite Brent's cries of pain and his fall to the ground, John kept shooting him.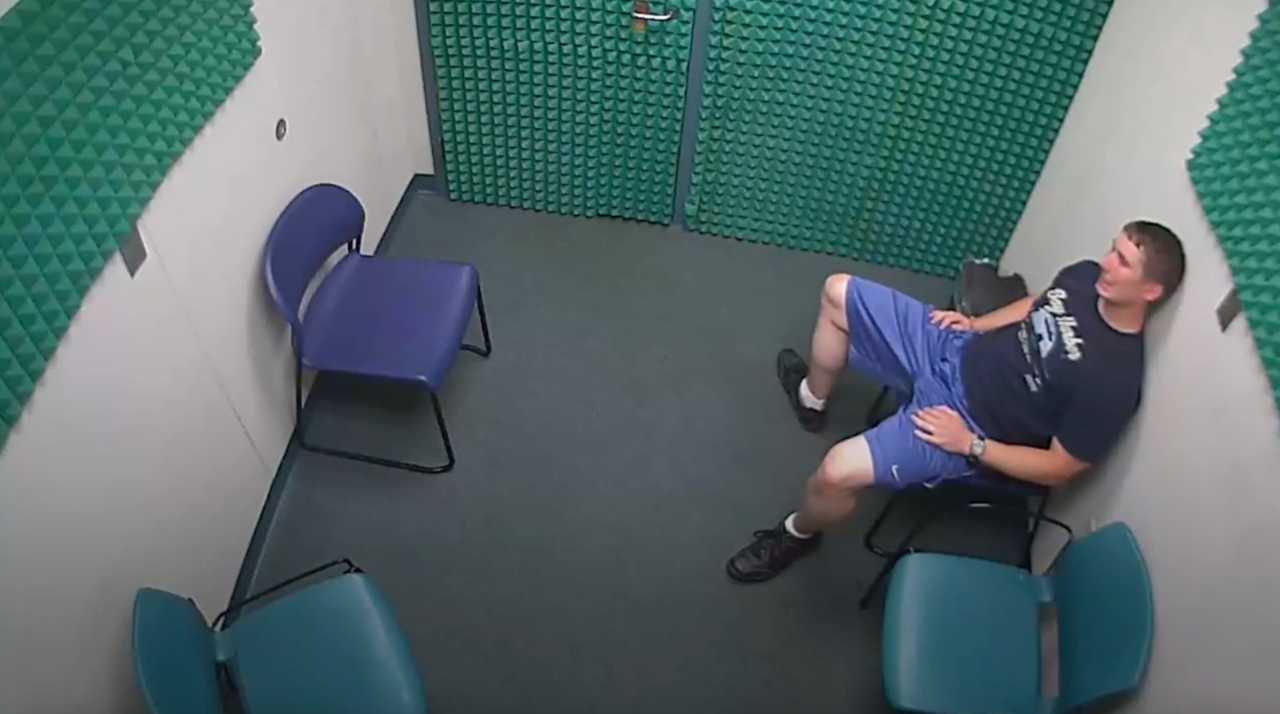 In a taped interview, he claimed, "I shot him in the back, and then he turned around, shot him again and again." John claimed he had lost track of the number of shots he had fired at the victim. The medical examiner discovered nine gunshot wounds on Brent's body, including one to the back of the head, according to the Arkansas State Crime Lab. "It's quite complicated to understand how or why this happened," Cpl. Barbara Williams said. The victim, in my opinion, was in the wrong spot at the wrong time. The suspect is likewise in the wrong place at the wrong time.
Where is John Suleski Now?
John claimed that he had believed that by killing a stranger, his "pain would go away," but it did not. He claimed that after failing in his previous suicide attempt, he sought to assist Brent. He claimed, however, that he was unable to locate his first-aid kit in his car. He was detained and accused of first-degree murder and firing a gun from a moving vehicle. John's defence team presented expert testimony at his trial in December 2016 claiming that their client suffered from adjustment disorder with anxiety, schizoid personality disorder, and recurrent severe depression.
Paul Deyoub, a forensic psychologist who does examinations for the Arkansas State Hospital, was the prosecution's witness and claimed John was highly intelligent and not crazy. You cannot be crazy one minute and not the next, Paul said. Except if you're high on LSD. Houston, the court found John guilty of both crimes and gave him two life sentences since "temporary insanity" was not a valid defence in Arkansas. The Cummins Unit of the Arkansas Department of Corrections prison is where the 32-year-old is being held.