Jason Alexander, Britney Spears' ex-husband, is currently facing legal issues. The police recently detained Spears' ex-husband for stalking, according to a TMZ report.
The media site has stated that Alexander was detained by police on stalking-related allegations. He is currently being detained in a Tennessee jail. To learn more about Jason Alexander's arrest, continue reading.
Why did Britney Spears' ex-husband Jason Alexander get arrested?
According to internet documents obtained by the publication TMZ, police on Wednesday morning at 10:30 p.m. detained Jason Alexander, better known by fans as Britney Spears' ex-husband, for stalking.
Alexander is currently detained in a Tennessee prison. It is still unknown whether he was released on bail of any type or when he is scheduled to appear in court. He's had legal issues before, so this isn't the first time. He has dealt with a number of legal challenges over the years.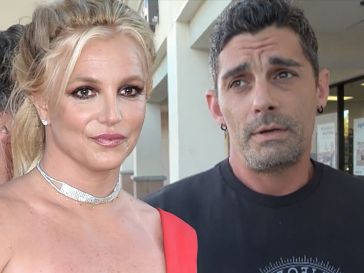 When he broke into the Baby One More Time singer's home on the day of her wedding in June 2022, Jason attracted attention the previous year. He said that he needed to talk to her at that point.
Alexander made an effort to attend Britney's wedding to Sam Asghari despite not having received an invitation. He approached Spears' bedroom door carrying a knife, but he avoided coming into contact with the pop star. Spears was successful in obtaining a three-year restraining order against Alexander a week after the trespassing incident.
Jason was found guilty of aggravated trespassing and violence in August 2022, and according to the news source Us Weekly, he was sentenced to 128 days in prison. Later, he was transferred from Ventura County to the Department of Corrections in Napa County.
Here's all you need to know about Jason Alexander and Britney Spears' 55-hour marriage
In 2004, the Toxic singer startled her fans by getting married to childhood pal Jason Alexander. In Las Vegas, the two of them were married. Just 55 hours after their wedding, it was cancelled.
The Princess of Pop spoke about the spontaneous weddings in an interview with E! News, stating, "It was me being silly, being rebellious, and not really taking the responsibility of what I was doing, you know?"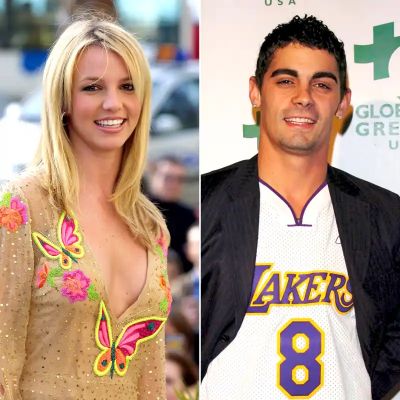 And after partying, you really don't think about what you're doing, Spears continued.
Therefore, it was one of those absurd things. Alexander, though, remembered their wedding differently.
Jason revealed his engagement to Britney in a 2012 interview with ABC. He then asserted, "She simply came out and asked me. 'Well, let's get married,' she said. And I responded, "Sure." Hey, why don't we do this? I followed my instincts. I had a crush on her. I believe she shared my sentiments.
Spears wed Kevin Federline that same year not long after. Sean Preston and Jayden James, the former couple's sons, were born during their marriage. 2006 saw their breakup, and 2007 saw their divorce.