Britney Spears offers her perspective on the situation! The Oops! I Did It Again singer recently admitted that Victor Wembanyama of the NBA and the Spurs organisation had not yet apologised to her for the slap incident.
For those of you who are uninformed, let us inform you that Spears, popularly known as the "Princess of Pop" by her admirers, was allegedly slapped in the face on Wednesday night in Las Vegas. According to reports, a member of the San Antonio Spurs player's security staff slapped the 41-year-old pop star as she attempted to speak with Victor Wembanyama.
Britney Spears demands a public apology from NBA star Victor Wembanyama after Vegas slap incident
The singer of Baby One More Time opened out about the alleged slap incident at Catch restaurant in the ARIA Hotel in Las Vegas on Thursday on her Instagram page.
"Traumatic experiences are not new to me, and I have had more than my fair share of them," Spears wrote. What occurred to me last night caught me off guard. I saw a sportsperson in the hotel foyer as I was leaving for supper.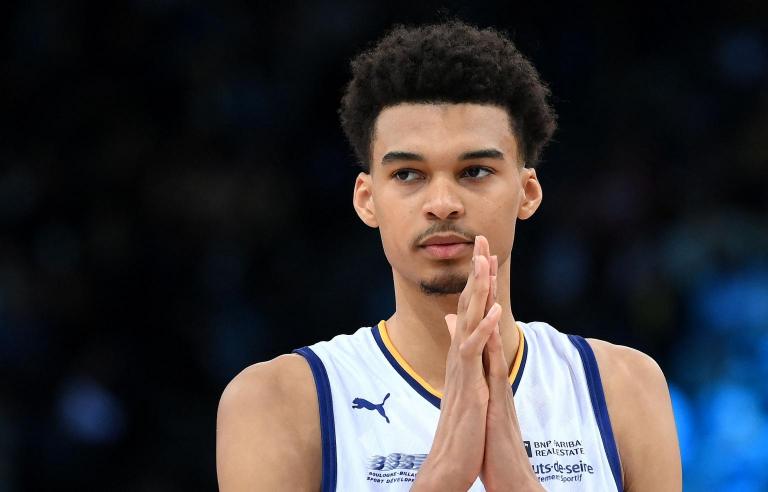 "I later went to a restaurant at a different hotel and saw him again," she added. I made the choice to go up to him and congratulate him on his achievement. I patted him on the shoulder to grab his attention because it was so loud.
The vocalist for Toxic continued, "I am away from the players' [sic] testimony where she claims 'I grabbed him from behind' but I only tapped him on the shoulder. Then, in front of a throng, his security guards backhanded me in the face without turning around. I was almost knocked over, and it nearly knocked my spectacles off my face.
I often get mobbed by people, she continued. actually that evening. A gang of at least 20 fans surrounded me. No one on my security team's target list was hit.
Additionally, Britney admitted in her lengthy message that the entire incident was "super embarrassing," adding that "it's important to share this story and to urge people in the public eye to set an example and treat all people with respect."
Britney Spears also talked about physical violence in her Instagram post
Physical violence occurs far too frequently in this world, the Grammy-winning singer addressed her 42.1 million Instagram followers. frequently in an enclosed space. I support all the victims, and my heart breaks for you all.
The mother of two allegedly stated that she has "yet to receive a public apology from the player, his security or their organisation," which she is eagerly awaiting. She thanked her followers and the Las Vegas Police Department for their support in her final statement.
The Las Vegas Police Department has reportedly opened a criminal investigation into the event, according to a previous story from the media outlet TMZ. According to Page Six, Britney reported the slap incident to the police as a battery.
What do you think about everything? Please share your opinions with us in the space below. Keep checking back with us for the most recent information from the entertainment industry.