10 Funniest Charlie Day Memes From It's Always Sunny In Philadelphia
It's Always Sunny In Philadelphia, a hit FX sitcom, has been entertaining fans for fourteen seasons and doesn't appear to be slowing down anytime soon. The sitcom, which follows the antics of a gang of narcissists, has surpassed Seinfeld as the ultimate irreverent comedy. Charlie Day's portrayal of the fan-favorite character Charlie represents the gang's most innocent figure. His lack of common sense and literacy endows him with a unique charm. It also produces something else: a slew of memes.
Amateur Philosopher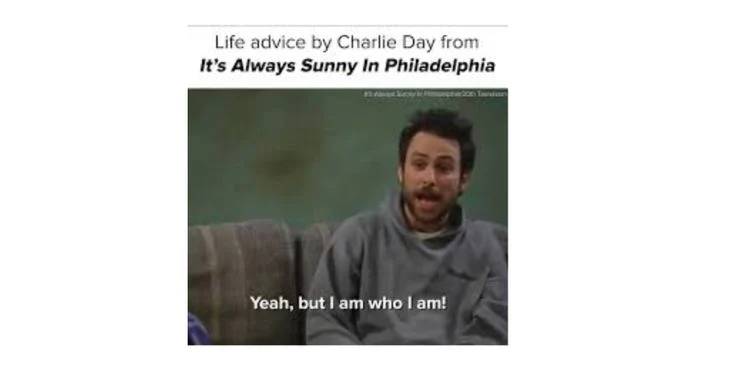 It's Always Sunny In Philadelphia's characters are very oblivious and narcissistic. They aren't the first people who come to mind as role models. There are, however, worse possibilities than Charlie if you're going to admire any of them.
Charlie is unapologetically himself and has no concept of embarrassment when it comes to admitting it. He is uneducated and obsessed with ghouls, and he lives with this weird old man. But he accepts it and refuses to listen to anyone who tells him otherwise.
An Expert In Bird Law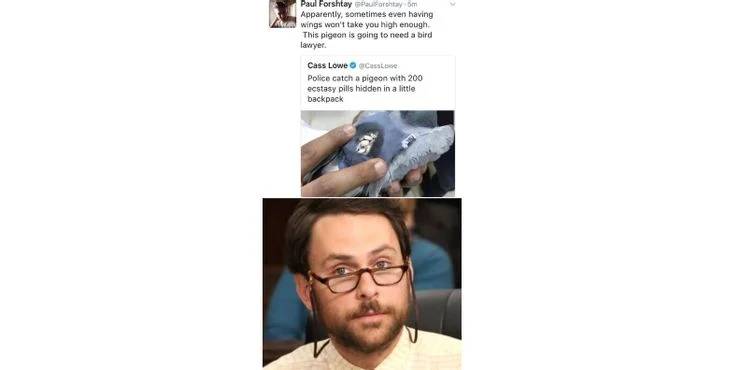 Charlie is a multi-talented individual. He can sing, dance, mop floors, and do it all. But did you know he's also an expert in "bird law," a rather obscure discipline of law? If not, we don't blame you; we're not convinced it's real. Even if he was certified in the practise, he would need to help this pigeon as soon as possible. What gives that something like this can happen? We assumed that the only person still training pigeons was the Pigeon Man from the movie Pigeon Man. Greetings, Arnold!
Jorts!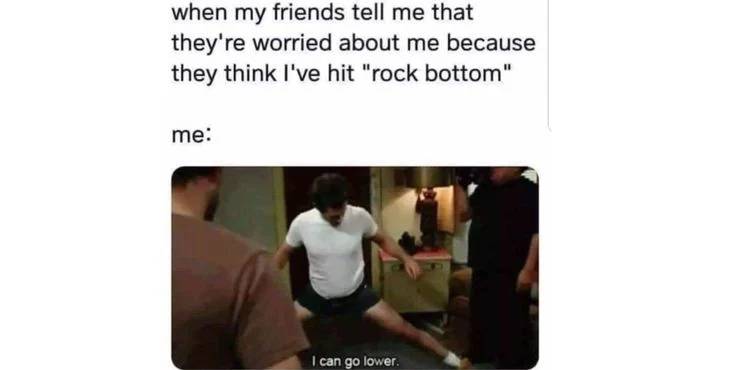 Jorts (or jean shorts) are not "white trash," believe Charlie. He is highly adaptable in them, as demonstrated above. But, like Charlie, we all reach rock bottom from time to time; the difference is that his rock bottom is probably lot worse than ours.
This meme truly captures that spirit. No matter how low he or the group sinks, they always find a way to stoop even lower. They come up with fresh methods to shock, outrage, and entertain audiences every season. They have the option to go lower at any time.
Men's Fashion

Charlie portrays his alter ego, Green Man, in multiple episodes of the show. The costume, which began as a tribute to the Philadelphia Eagles' passion, has now made numerous appearances. It's become one of the series' best running gags.
The strangeness of the prank and Charlie are well captured in this meme. Charlie is one of the most eccentric and unprofessional personalities on television. He wears the same horse t-shirt and sweatpants throughout the event when he isn't dressed up as the Green Man.
Nothing But Cheese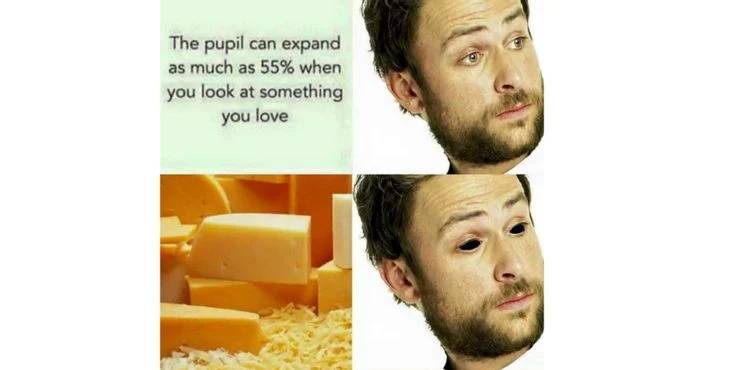 It would be an understatement to say Charlie eats an unusual diet. Milk steak (steak boiled in milk) with a side of jelly beans is considered a balanced supper by this eccentric. But, of all of his favourite foods, cheese has to be his favourite.
Charlie will build a peanut butter sandwich with grilled cheese on the outside and finish it on top of a hot radiator, which is one of his favourite dishes. This pupil meme is dead on, blending the series' absurdist humour with a perfect meme structure.
Social Anxiety Personified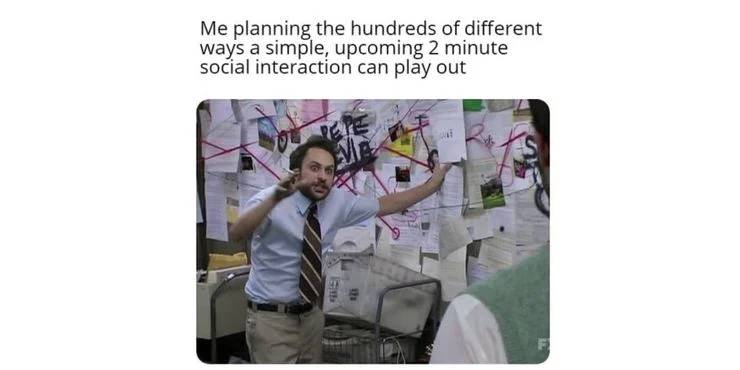 Anxiety over social situations is a problem that many people confront on a daily basis. That said, for those of us who suffer with it, there are moments when all we can do is chuckle at our symptoms. This meme encapsulates the fear of tackling something as easy as a one-on-one brief contact.
Seeing someone you know on the other side of the street? Have you ever run into a colleague in the grocery store? For those of us who are nervous, any option is a possibility. It irritates us, and no meme format better depicts it than this Pepe Silvia meme.
The Ultimate Crossover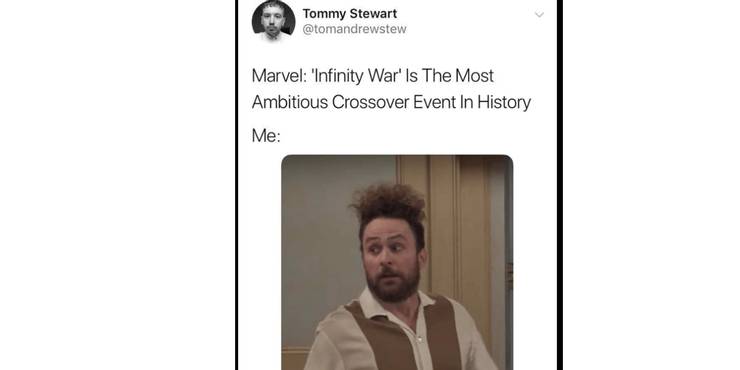 Avengers: Infinity War and Endgame bring ten years of superhero storytelling together in an unprecedented way. As a result, memes were going to sprout up everywhere. This has to be one of the most important templates to emerge from the film's release.
This template contains numerous references, but this version, which includes a reference to It's Always Sunny, is perhaps the best. The guys reenacted an entire scene from Seinfeld in this episode, as the show is frequently likened to Jerry's successful comedy.
Tinder Connections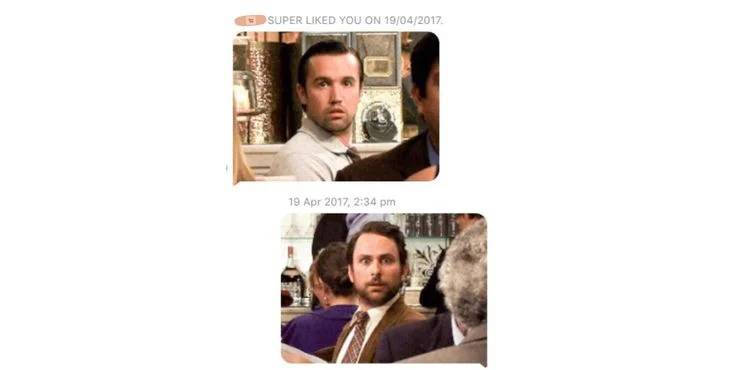 Tinder is used by an estimated 50 million people to connect with possible relationships, according to data. Because of the large number of people on the station, everyone must find a way to stand out from the crowd.
This meme, fortunately for It's Always Sunny fans, is a sure-fire way to connect with the right individuals. This is one of the most iconic scenes in an episode, and it was this scene that led to this person receiving a response to their "super like."
Turn It Up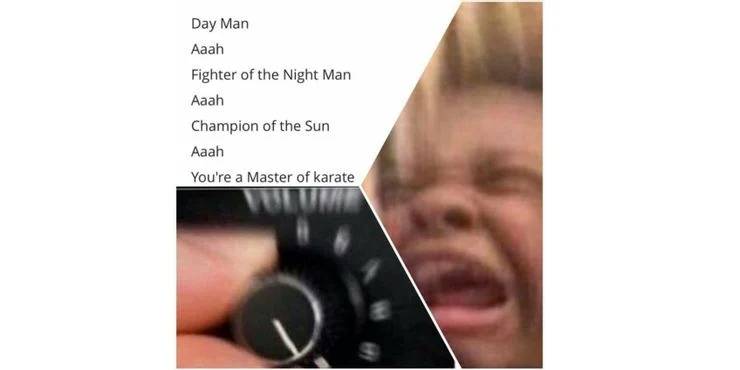 The Nightman Cometh is one of the strangest in-show musicals ever produced for a TV show or film. The musical was inspired by Charlie Day's twisted imagination and trauma, and it all started with him and Dennis getting drunk on spray paint.
This meme, which depicts someone blasting the music at maximum intensity, captures both the song's silliness and its catchiness. Knowing the lyrics is perhaps the best way to tell if someone is a fan of the show.
Valentine's Wishes
For the past several years, these Valentine's Day memes have been making the rounds on the internet. These cards use pop culture to portray the mood of the event, combining poor photo editing skills with cheesy puns or references.
There are a lot of It's Always Sunny variants of this meme, but this one with Charlie might be the finest. Charlie's continuing romantic obsession with "The Waitress" peaked during his musical debut, so why not use it as inspiration for a Valentine's Day card?