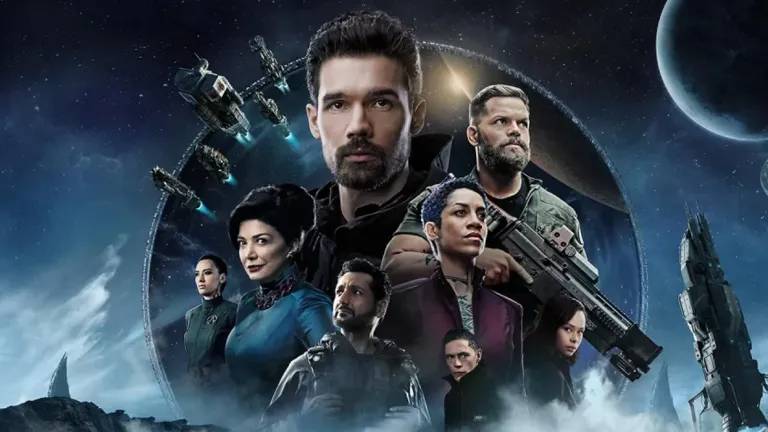 The Expanse: Is Season 7, Sequel Series or Movie At All Possible?
Let me start by saying that there has been no official announcement that a Season 7 of The Expanse will be made. In truth, all official announcements have said that Season 6 will be the final season, with no mention of a prospective successor series to complete the adaptation of the book series. This show, on the other hand, has performed miracles in the past and has a devoted fan base. While this situation feels different, given that the cast and crew knew Season 6 would be their final and set out to finish the tale, the series finale—and the final season in general—left the narrative door open for more story to come if financing could be found at some point in the future.
The Possibility of The Expanse Season 7
Given that The Expanse has more or less shown itself unviable as a commercial property at both SyFy and Amazon Prime Video, it's difficult to picture it continuing in its current guise. As a result, it's unlikely that we'll see any more seasons of this incredible show on television.
The only way this situation could alter is if the show proved extremely popular on Amazon Prime Video for whatever reason, and the watching metrics persuade Amazon, or another media business, to approve a second season. I doubt that will happen because it hasn't so far, despite Amazon's enormous promotional campaign and the fanbase's raving about the show to anybody who will listen for the past six seasons. But, hey, you never know what might happen.
The Possibility of The Expanse Sequel Series
Many people have speculated about the possibility of a The Expanse sequel series in the future, following a long absence. Because there is a 30-year time jump between Babylon's Ashes, the sixth book in the series, and Persepolis Rising, the seventh book in the series, there is plenty of room for this in the source material. It's unlikely that the actors and crew would wait 30 years to bring this programme back, but if they were able to secure funds to continue the story five years from now—and audience enthusiasm remained—plausible. it's
We live in a peak media era, which means there are more models for making profitable screen stories than ever before. As a result, several long-dead programmes have been given new life years, if not decades, after they were considered to be over. There will always be some hope for an Expanse revival, in my opinion. "As we usually say," book series co-author and TV show EP Daniel Abraham told io9, "there are three more books." There's a lot more to this story. It's a big planet! Things may go wrong."
The Possibility of The Expanse Movie
Despite knowing that Season 6 would almost definitely be the show's final season, the Expanse team chose to tell a story that included a Laconia-set subplot taken from the Expanse novella Strange Dogs. The Laconia subplot about a girl named Cara and her efforts to save her brother Xan with the help of some alien creatures was very forward-focused, unlike almost every other story in Season 6. It also properly introduced Admiral Duarte, a character who will play a crucial role in the series' subsequent books. The decision to devote so much of Season 6's valuable narrative time to expanding the scale of this world and paying respect to these future book plots could be interpreted as a sign that the Expanse production team has not totally ruled out the prospect of a future for this adaptation.
If a sequel to The Expanse is developed, it will very certainly be in a new format, such as a "made for TV" film (maybe someone could store the sets, props, and costumes in their attic?). Thank you) with a budget that is reasonable for the anticipated financial gain. This would most likely mean working with an even smaller budget than Season 6, which led to the decision to cut the final season to six episodes rather than eight or ten. "That was a choice between Amazon and Alcon Television," showrunner Naren Shankar told io9. You always sort of agree on how much money you're going to put into the show's production. That was the final choice. It came down to six episodes being made. To some sense, it's always a negotiation. Is it possible that we could have done ten? Absolutely. Is it possible that we could have done eight? Certainly. We wouldn't have been able to tell the season in less than six minutes."
To bring back The Expanse, there would have to be a viable financial model (the industry is constantly changing), and the cast and creators would have to agree that they could do right with that budget. Unlike some famous TV shows, The Expanse cast is made up of people who appear to enjoy working on the show. "The door is open to other things," Shankar said. And, if the stars align, I believe you'd find a large number of individuals prepared to take part."
But, for now, let us take a moment to appreciate the six seasons of wonderful storytelling we were given.