With its vast library of excellent films and TV series, Hulu has gradually become a streaming service that people who enjoy watching entertainment online just must have. Although Hulu's original programming has already received high praise from critics, their library of films is even more remarkable. These days, Hulu's library is so vast that it's not hard to locate a variety of films on the site that fit a particular genre. But one problem that viewers frequently run into is that they find it difficult to decide what to watch in the end when there are so many possibilities in front of them. As a result, we have made a list of Hulu movies that deal with infidelity in order to assist you.
Acrimony (2018)
Written, produced, and directed by Tyler Perry, the psychological thriller features Taraji P. Henson in the lead role. Lyriq Bent plays Robert, the husband of Henson's character Melinda Moore, and the two have been together since their undergraduate days. Melinda is shown as her husband's pillar of strength and support until she eventually decides that she can no longer stand it after learning that he has cheated on her. Melinda vows to ruin Robert and Diana's lives at all costs because she is so furious with them. Things soon take an unanticipated turn towards murder. Henson's portrayal saves an otherwise uninteresting movie. Instead of producing something wholly original, Perry merely recycles what we have already seen in films about insane, infatuated lovers.
American Beauty (1999)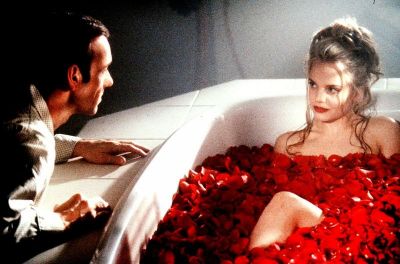 "American Beauty," Sam Mendes' directorial debut, has cemented his status as a Hollywood A-lister. Kevin Spacey plays the lead, and he does a fantastic job of capturing the difficulties of middle-class American life. Lester, portrayed by Spacey, is a magazine executive who is dissatisfied with both his career and his marriage to Carolyn. Lester develops an instant affection for his daughter Angela, his daughter's attractive friend, and he can't stop daydreaming about having sex with her. Carolyn starts having an affair with one of her rivals in business in the meantime. Lester keeps it a secret from her even though he knows about it. Rather, he resigns from his position and makes every effort to inject some excitement into his life. People will be talking about "American Beauty" for centuries to come thanks to Spacey's performance and the excellent script.
The Housemaid (2010)
The main character in this sensual thriller from South Korea is a working woman named Eun-yi. She starts out as a waitress at a restaurant before landing a position as a babysitter for a wealthy household. Eun-yi has to take care of Hae-ra's tiny girl because she is the family's pregnant wife. Despite the fact that she starts her work well and things go according to plan, she soon discovers that Hoon, Hae-ra's husband, is attempting to woo her with wine and music. Eun-yi initially resists, but eventually gives in to her cravings and begins an intense sexual relationship with Hoon. After a while, Hae-ra's mother discovers them having sex. Matters further complicate when Eun-yi gets to know that she is pregnant. An influential movie called "The Housemaid" parodies the lives of the upper sections of society, who frequently use their wealth and influence to change the course of those who are less fortunate than them.
The Wings of the Dove (1997)
This film of the same name is based on Henry James' novel "The Wings of the Dove." Helena Bonham Carter's role, Kate Croy, is the main focus of the movie. Following the death of her mother, Kate is raised by her wealthy aunt, who provides her with all the necessities. But for the simple reason that he is not from a wealthy family, Kate's aunt disapproves of her journalist boyfriend Merton. Kate is constantly trying to figure out how to pursue her connection with Merton and be financially independent at the same time. In the hopes that Milly will hire him her land, she finds Milly, a wealthy but ailing woman, and suggests that Merton make her fall in love. However, issues arise when Merton develops feelings for Milly. In this movie, Bonham Carter gives a fantastic performance.
Young & Beautiful (2013)
When 17-year-old Isabelle travels to the south of France with her parents for a vacation, she is betrayed by a German lad and loses her virginity. Isabelle enjoys it, but she's not quite pleased. Isabelle quickly begins working as a prostitute under the name Lea after realising she can have sex as a job and even make money for it. Georges, a regular client of hers for sixty-three years, is her favourite client. When she reactivates the SIM card she used for work-related purposes after a few days, she finds a message from George's wife. The woman wants to meet the woman that her husband was spending a lot of money on sex. The movie does a good job of capturing the naiveté of young people as they rush to make sense of life and all of its complications. Not to be forgotten is Marine Vacth's portrayal in the title role.