On October 31, the day before All Saints' Day, a Christian feast, comes the Halloween holiday.
Allhallowtide is a festivity that includes Halloween. People honor the dead during this time of year, including saints and martyrs.
Some believe that the origins of Halloween customs can be traced back to the ancient Celtic harvest celebration known as Samhain.
Some people think that Halloween has always been a Christian celebration. For a very long time, Halloween was celebrated in Scotland and Ireland.
They brought their customs with them when they migrated to North America.
Halloween has consequently grown to be a well-liked holiday in many different nations throughout the world.
Fans of Halloween participate in a variety of activities.
Some go trick-or-treating, visiting neighbors' houses to gather candy.
Some, meantime, choose to attend Halloween parties where they may dress up and play entertaining games.
People also like playing games like apple bobbing, telling scary stories, and carving pumpkins or turnips into jack-o'-lanterns.
Some people watch scary movies or visit haunted houses.
Some people observe Halloween as a religious holiday, attending church or lighting candles in remembrance of the deceased.
The meaning of the word "Halloween" is "Saints' evening" or "All Hallows' Eve." Its origins are in an archaic Scottish term for "evening."
The night before All Saints' Day, Halloween was originally known as "All Hallows' Eve."
What is Halloween, and why is it a holiday?
Although many people love Halloween, the holiday has a sinister past. It all began in November with Samhain, an ancient Celtic festival.
The Celts thought that on this day, the veil separating the living from the dead was thin, and the departed would make house calls.
The Celts lighted bonfires and dressed in costumes to ward off those spirits.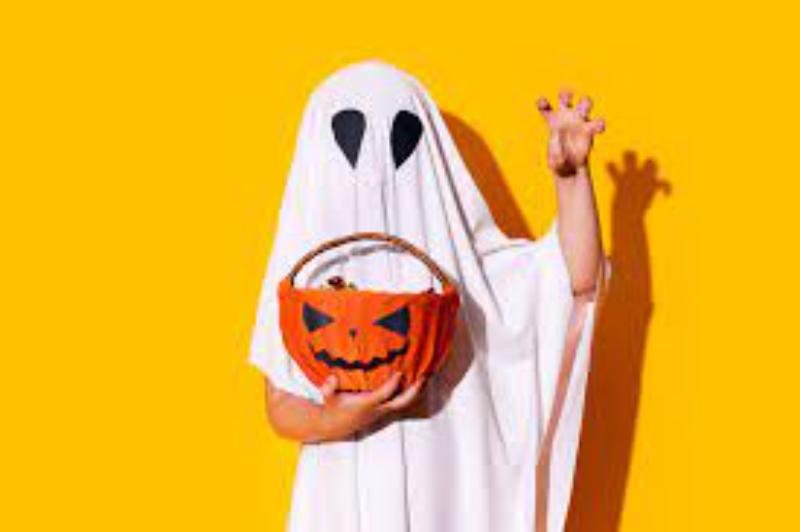 They also thought that the spiritual exchange that took place on Samhain facilitated the future-predictive abilities of Celtic priests, or druids.
They lit bonfires and offered crops and animals as sacrifices to the gods.
Over antiquity, All Saints' Day, a Christian celebration observed on November 1 in many churches, absorbed the customs of Samhain.
Halloween is still associated with magic, witchcraft, and the paranormal in several societies.
Halloween is becoming increasingly commercialized and emphasizes spooky and terrifying themes.
Spooky things like ghosts, skeletons, and witches are common during Halloween. Both visiting haunted houses and seeing scary movies are popular pastimes.
Halloween is a time when people gather together to celebrate and honor loved ones who have passed away.
It's a time to celebrate, preserve customs, and show off your artistic side with amazing decorations and costumes.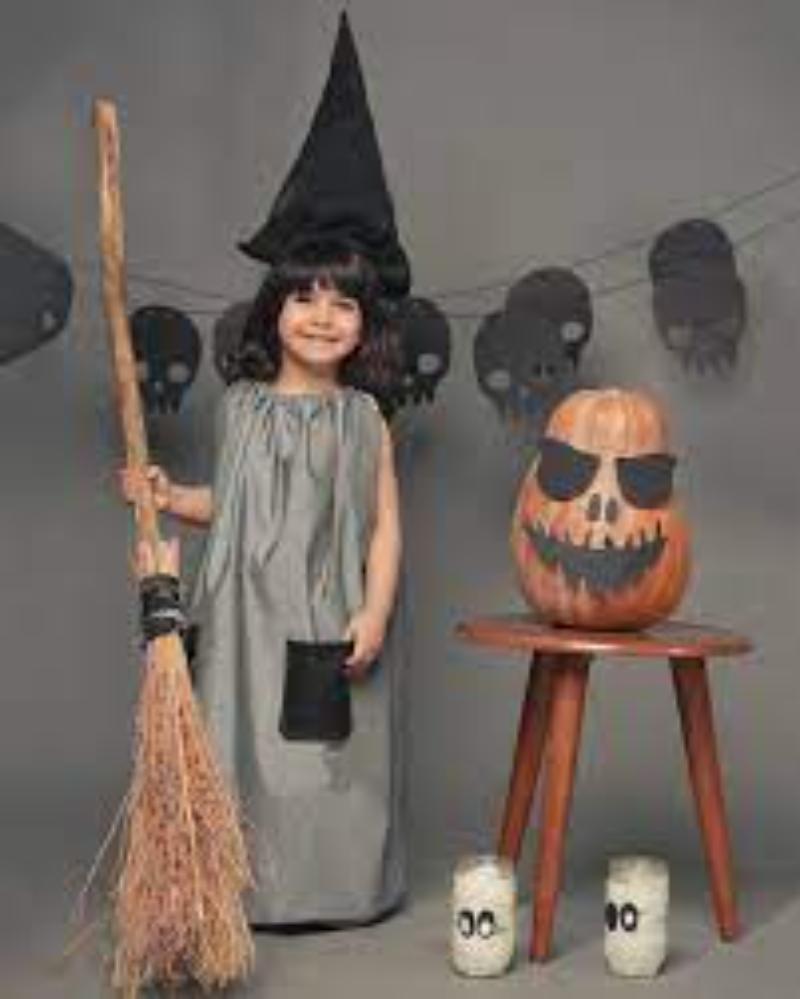 Although Halloween has a somber religious past, it has also developed into a secular celebration that is cherished by people all over the world.
Is Halloween a celebrated holiday?
Halloween is a fun celebration with many historical customs. Over time, it has evolved into a time for people to get together, celebrate, and pay tribute to the deceased.
Halloween is a holiday observed in many different nations worldwide. However, the United States, Canada, and the United Kingdom are the countries where it is more common.
Many people engage in customs like carving scary faces into pumpkins at Halloween.
They also go around begging for candy and adorn their houses with spooky decorations.
Halloween's appeal stems from the freedom it provides for enjoyment and fun.
By enabling one to assume a new identity for the evening, costumes encourage imagination and creativity.
All ages enjoy Halloween parties, which bring people together for a joyous occasion that includes food, beverages, and activities.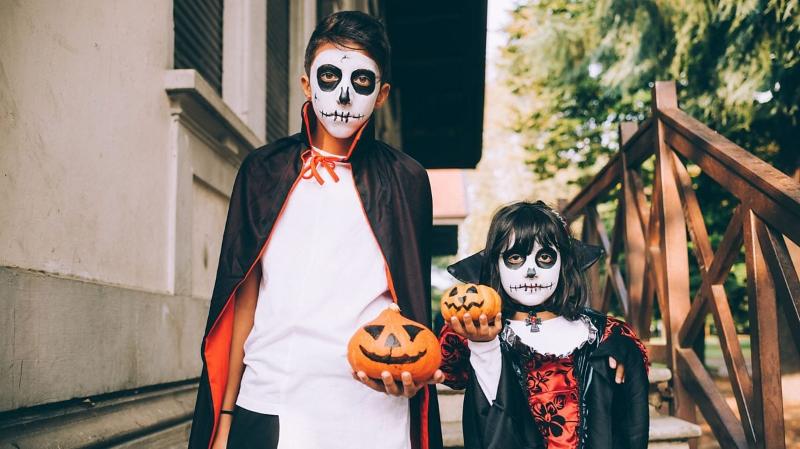 Halloween is also observed because of its significant historical and cultural background.
Halloween's roots are in old Celtic traditions that were incorporated into Christian celebrations.
We honor the saints and pay our respects to those who have departed throughout this festival.
It's a special occasion for people to come together and celebrate their shared heritage. Halloween may be less common or take on different forms in different places.
For example, people celebrate a similar festival on November 1st and 2nd called the Day of the Dead in Mexico and numerous other Latin American countries.
August sees the celebration of the Hungry Ghost Festival in China, which honors ancestors and pays tribute to the dead.
Is Halloween a religious holiday?
Halloween is no longer observed as a religious holiday and has its origins in prehistoric pagan traditions.
Although most people consider Halloween to be a secular holiday, certain religious communities may celebrate it or not depending on their own personal views.
Halloween is widely observed as a secular holiday in many nations, including the United States, Canada, and the United Kingdom.
Some religious communities, however, steer clear of Halloween because they think it has sinister and occult meanings.
Some people choose to observe the holiday differently, maybe by highlighting its Christian components or hosting an alternate event supported by their church.
Halloween 2023
Every year, a lot of individuals look forward to Halloween as a wonderful day.
These days, a lot of people like dressing up as eerie figures like spirits, sorceresses, and the undead.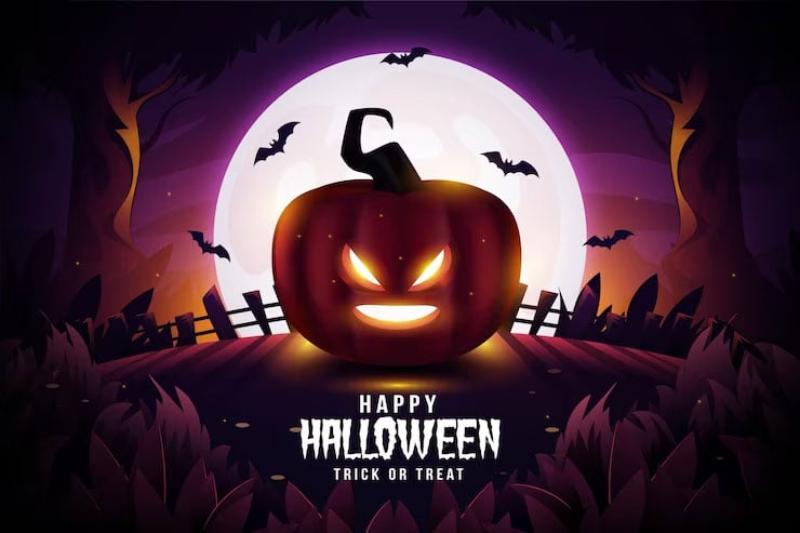 They also like to decorate their homes with fake cobwebs, gourds, and other eerie decorations.
Trick-or-treating is one of the most popular Halloween activities. Children dressed in costume make house calls, ring doorbells, and ask for candy.
Many houses are decorated with eerie details, and some even turn into haunted houses for guests.
There are lots of entertaining Halloween activities in addition to knocking on people's doors to ask for treats.
Costume parties are popular for some people. They get to play games, dance, and show off their imaginative costumes.
Some choose to see terrifying movies or visit creepy attractions like mazes and haunted hayrides.
It's anticipated that Halloween 2023 will be even more thrilling than in years past.
Haunted houses and other attractions will become even more horrifying and realistic as technology progresses.
People can also come up with original and imaginative costume ideas.
People of all ages are expected to enjoy a day full of spookiness, thrills, and enjoyment on Halloween in 2023.
So get ready for a Halloween to remember by beginning to plan your decorations and costumes early!
Being a binge-watcher himself, finding Content to write about comes naturally to Divesh. From Anime to Trending Netflix Series and Celebrity News, he covers every detail and always find the right sources for his research.