An episode of "Dateline NBC" titled "The Evidence Whisperer" offers light on the puzzling case of Lynsie Ekelund, who vanished in February 2001 after leaving the house with her friends, including Chris McAmis. Along with highlighting the events leading up to her disappearance, it also focuses on the length of time it took for an astute investigator to see the truth through all the lies and secure Chris's confession. Would you like to learn more about Chris, including his whereabouts right now? In that case, how about we go through it all together in depth?
Who is Chris McAmis?
Christopher Michael McAmis, who was born in the late 1970s, was raised in Whittier. With the ability to operate heavy machinery, his father, who owned a construction company, frequently lent a helping hand at job sites. He allegedly experienced frequent emotional abuse as a child as well as other serious family problems. He was a disturbed young man and was known to have a dark side, as those around him reported, as a result of the trauma he had experienced.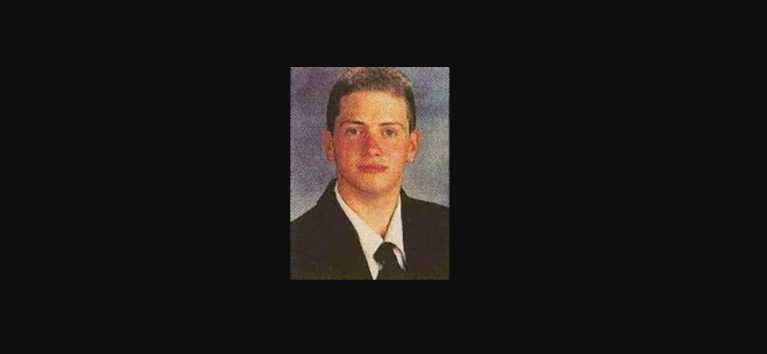 Chris dated Heather Rockwell before becoming friends with Lynsie in 2000. He reportedly smashed several toys that she had given him and scattered them about her lawn after arguing with her. She then requested a restraining order against Chris as a result. Another time, after a woman left him for another man, his furious self set up phoney email accounts to torment the woman.
Lynsie and Chris had been friends for approximately a year or so before Lynsie vanished on February 16, 2001. Her friends Andrea and Amy claimed to have seen her last with Chris after the group of four had left for San Diego. When he became implicated in her disappearance and the police began to suspect him, he admitted to them that on February 17, 2001, at around 4 am, following their trip, he had dropped Lynsie off near her Placentia house before going home and sleeping. He managed to evade the police' attention at the time, but when a new detective took over the case a few years later, Chris once again found himself at the centre of suspicion.
On October 27, 2010, Chris was detained at his Fullerton residence and hauled to the Fullerton police station for questioning after his repeated falsehoods about where he was when Lynsie vanished caught up with him. He initially considered hiring a lawyer, but he changed his mind and decided to let go of all the secrets he had held hidden within of him for so many years. In an effort to defend his actions, he confessed to the murder of Lynsie Ekelund and provided extensive details.
Lynsie allegedly decided to stay the night in Chris' Whittier flat because going home at that hour would have put her in difficulties, according to Chris. He said that she elbowed him on the chest as he tried to kiss her. He then walked to his kitchen and downed some vodka. He attempted to physically assault the 20-year-old woman despite her refusal because he was intoxicated and enraged.
Chris put Lynsie in a headlock after she threatened to call the police on him and tossed the phone in his face. He claimed that he only anticipated her passing out; however, he actually strangled her to death. She was subsequently interred four feet deep at the Santa Clarita construction site where he had taken her body. Following this confession, the 32-year-old offender was handcuffed and taken into custody for Lynsie Ekelund's murder.
Where is Chris McAmis Now?
Chris McAmis entered a not guilty plea in his first trial in March 2011 for the 2001 murder of Lynsie Ekelund, despite having made a confession. He pleaded guilty in court more than a year later, in April 2012, avoiding the possibility of a death sentence. Instead, for the murder of the 20-year-old lady, he received a sentence of 15 years to life in jail.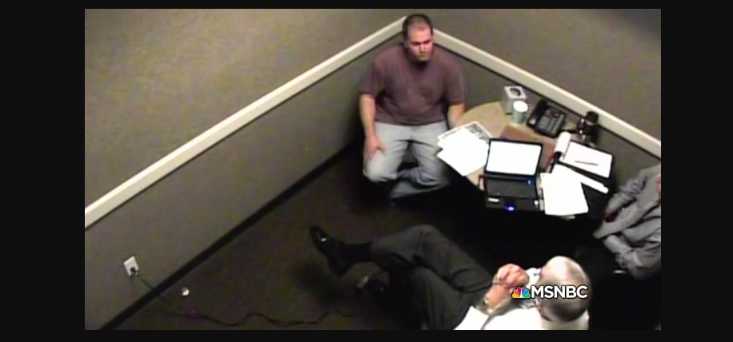 Kimberly Keith, a friend of the victim, spoke to the offender during the trial and said, "By God, I don't believe you have a heart. I genuinely don't think you're a hearty person. But if you have one, I hope that when you're sentenced to life in prison, you take a moment to reflect on how you would feel if it had been your daughter who had been victimised. Chris McAmis is currently serving his sentence at the Correctional Training Facility, often known as Soledad State Prison, in Soledad while he waits for his parole eligibility hearing in late 2023.