Lynsie Ekelund, age 20, was out dancing one night in February 2001, and when she didn't come home, her mother assumed she was still with her friends. But after she was unable to contact her daughter for a few days, she became concerned and called the police to report the incident. In the "Dateline NBC" episode "Evidence Whisperer," we learn in detail about Lynsie's abrupt disappearance and how it remained a mystery for years despite the efforts of the authorities to solve it before the offender came forward and admitted what he had done to her. Here is everything you need to know if you're curious to learn more about the case, including who the perpetrator is!
How Did Lynsie Ekelund Die?
Lynsie Ekelund, who was born on July 22, 1980, to Nancy and Stewart Ekelund, did not lead a traditional childhood due to her parents' failing marriage. She grew up to be a fierce young woman while being accompanied by her brothers, Scott being one of them. She was severely injured in a vehicle accident when she was just five years old, leaving her partially paralysed. Lynsie's life became more difficult when Nancy and Stewart's divorce occurred only a year after the horrible event. Her father and brothers relocated to Texas to start over after the divorce.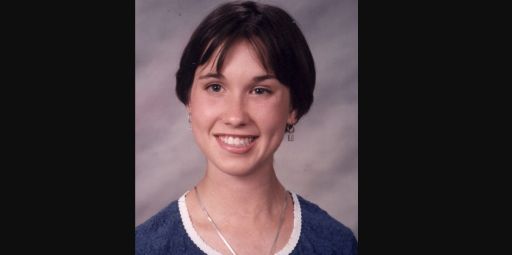 The difficulties she faced at such a young age made her even more resilient and sympathetic, according to her acquaintances. She was also alleged to be very trusting at times, to the point where it was foolish of her. After graduating from El Dorado High School in 1999, Lynsie enrolled at Fullerton College. She appeared to have blended in well and enjoyed a typical life in college, having a number of close friends. She told her mother before leaving the house that she was going to spend the night with two of her friends, Andrea and Amy, on February 16, 2001.
Nancy became concerned when Lynsie didn't come home until February 19, 2001, and she reported her missing to the police. Despite the fact that Lynsie had been missing for more than nine years and that no progress had been made in the investigation, Nancy never lost hope that her daughter would one day be discovered alive. However, Lynsie's body was finally discovered on November 3, 2010, buried in a Santa Clarita hillside. She allegedly died after being strangled, after which she was buried on the hillside, which at the time was under construction. The police searched every possible angle of the case between the time of her disappearance and the discovery of her remains buried.
Who Killed Lynsie Ekelund?
The authorities immediately began an inquiry after Nancy Ekelund reported Lynsie's disappearance. The investigators discovered that the 20-year-old had lied to her mother and had travelled to San Diego with her pals Andrea and Amy as they searched for any signs of her whereabouts. Christopher McAmis, who had picked Lynsie up close to her home, was with the three girls. According to Andrea, the four arrived in Placentia at midnight, and Lynsie was the final person Christopher left off.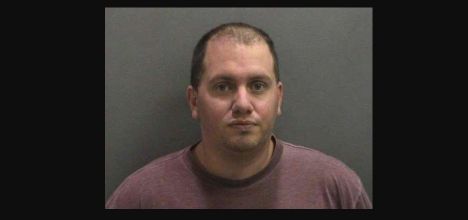 Naturally, the detectives scheduled a meeting with Christopher, who stated that he had dropped her off close to her home on February 17, 2001, about 4:30 am. The authorities shifted their attention away from Christopher and towards another suspect, Matt, when they discovered that Christopher's account matched Amy and Andrea's. He was a student Lynsie had dated in the past, but they recently broke up. He was at home with his parents on the fateful night, so his alibi held up. Unexpectedly, Marty, a middle-aged male, was added to the list of suspects by the cops when, a week after Lynsie went missing, he contacted Nancy.
Marty handed her an envelope containing $250 and claimed it belonged to her daughter who had vanished. He was interrogated there and consented to a polygraph test. Later, however, he became irritated by the demand and hostile. Despite his suspicious behaviour, the authorities released him because he had a solid alibi on the night of Lynsie's disappearance. Despite the fact that the investigation came to a dead end, Nancy maintained her optimism and distributed flyers about her missing daughter.
Seven years after Lynsie vanished, a new detective took up the case, and he was struck by how Marty and Matt had expressed sincere worry for Lynsie's whereabouts. Chris, though, gave off a dubious vibe. The fact that Chris spoke about her in the past tense immediately jumped out as a major warning sign. Chris' alibi states that he was at home when Lynsie disappeared. However, when the police examined the records, they discovered that he had purchased petrol in Santa Clarita, where he was working with his father on a construction project. He became even more suspicious as a result of this falsehood, and on October 27, 2010, the authorities secured a Ramey order.
Chris appeared to request his attorney as soon as he was placed in the interrogation room. But Chris started talking, much to the amazement of the detectives, and said that he had taken Lynsie to her house after dropping off her pals. He said that he put her in a headlock and strangled her to death after she rebuffed his sexual advances and sought to call the police. He then interred her body in a Santa Clarita cemetery. Christopher McAmis was apprehended for the murder of Lynsie Ekelund, 20, thanks to this confession.
Our Team DCS includes 5 different writers proficient in English and research based Content Writing. We allow them and encourage them to follow the Entertainment news all day long. Our posts, listicles and even the exclusives are a result of their hard work.