'Homicide Hunter: Lt. Joe Kenda: Target Practise' on Investigation Discovery tells the story of Clarence Branch, a 23-year-old single father who died after getting into a pointless quarrel with one of his neighbours over a negligible amount of money. Early in March 1989, he was assassinated in their east Colorado Springs, Colorado, flat in full view of his girlfriend and her child. We've got your back if you're interested in finding out more information on the case, including how Clarence passed away and who the murderer was. So let's get started, shall we?
How Did Clarence Branch Die?
Melanie Cruz met up with Ramona Howard on March 12, 1989, at her Valley High apartments in the eastern side of Colorado Springs. When they unexpectedly heard gunshots coming from a nearby flat, they were planning to spend the quiet Sunday afternoon chatting. Instead, they raced outside to discover a woman sobbing over a man who appeared to have been shot. Clarence Branch, age 23, who had been shot once in the chest and had the bullet pierce his heart, was the casualty when emergency personnel got on the site.
Clarence was taken by the emergency services to the hospital, where doctors there immediately proclaimed him dead. They discovered that Cheryl Sinclair, his girlfriend, had attended the shooting with her sick child. The mother-daughter team was taken to the hospital by the paramedics as well. Drawings on the walls and stuffed animals on the floor in Clarence's flat gave the detectives the first hint that a youngster had resided there. Additionally, they discovered two empty.25-caliber round casings at the scene of the crime, indicating that more than one shot was fired.
Who Killed Clarence Branch?
Where Clarence's body was discovered, the police discovered many blood drops, although in a different direction and a few feet away, suggesting that the perpetrator may also have been hurt. They spoke with the building manager, who was a few doors away from the crime scene fixing a door knob. He asserted that after hearing two gunshots, he saw two unidentified individuals fleeing Clarence's flat. Inquiries about the victim and his partner, Cheryl, were answered by April Travis, who lived across the street.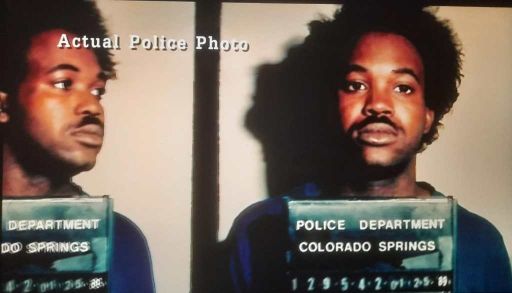 April stated she spoke with Cheryl and Clarence frequently and that her kids had played with Cheryl's youngster. She mentioned that he was a former military member who recently got divorced and described him as a kind man who had never been in trouble. The kindness and helpfulness of Clarence were confirmed by several locals. He shared custody of two kids from a prior relationship that he had. Nevertheless, when April revealed that Cheryl was still married and going through a painful divorce, the officers had their first prospective suspect.
The episode stated that Cheryl was from Texas, had recently moved in with Clarence, and was going through a contentious divorce with her husband, Felton, in West Texas. However, the West Texas police questioned a number of witnesses who confirmed the murder victim's whereabouts at the time. The next day, when Cheryl brought her still-recovering toddler home, the investigators spoke with her. She claimed that Clarence and another neighbour, Albert James, had a hostile relationship.
The programme mentioned that Albert's girlfriend owed Cheryl's child $20 for her services a few weeks prior when she babysat for her child. Despite the nearly minuscule amount owing, Clarence had still not reimbursed her, and her partner was upset about it. Cheryl further claimed that there were rumours spreading throughout the neighbourhood regarding Albert declaring Clarence to be "a dead man." But instead of reporting the threats to the police, the victim decided to purchase a gun for self-defense, which escalated the situation.
Cheryl asserted On March 12, when Albert barged in, Clarence let Nathan Emerson, a fellow inmate, in. Following a physical altercation between the two men, the mother-of-one claims she shot Albert once in the right forearm. According to Cheryl, he lunged at her, and when they struggled for the gun, he took it from her and shot Clarence in the chest, killing him. Nathan was also questioned by the police, and he supported her account. He said that he didn't know Albert and that he had gone to ask Clarence for a ride.
Where is Albert James Now?
When the authorities started looking for Albert James, they received word that he had entered a police station with the murder weapon in hand and turned himself in. But he insisted that he didn't shoot Clarence on purpose and said the revolver accidently discharged. When presented with witness testimony, Albert declined to provide more assistance and jumped into the legal fray. But when his girlfriend, Cassie Davis, voluntarily visited the station and corroborated Cheryl's story, the authorities made a breakthrough. Her story demonstrated the carelessness that resulted in the loss of life.
Clarence owed Cassie $20 for babysitting, but after numerous requests, he refused to pay. Cassie explained this to the police. She even said that once when she tried to confront him and demand payment, he shoved her. When Albert learned about it, he "went crazy" and raced outside to confront Clarence, which resulted in the disastrous situation. Although he admitted confessed to a lesser charge of reckless manslaughter and received a ten-year sentence, he was charged with second-degree murder. Since then, after serving his term, he has been freed.