Enter a world where humour and heartbreak collide in "You Hurt My Feelings," where the lines between love and honesty are blurred and feelings are left behind that linger long after the film's last scene. Julia Louis-Dreyfus and Tobias Menzies star in Nicole Holofcener's comedy-drama, which she also wrote, directed, and produced. The film shows Beth, an experienced memoirist, as her life unfolds with moving insight. When his covert criticism of her book is exposed, her marriage to therapist Don confronts an unexpected test. His aging-related concerns put their relationship under pressure as she struggles with creative difficulties.
The couple's relationship undergoes a significant transformation within a web of white lies and revelatory moments. In this heartwarming comedy-drama, Beth's journey turns into a story about self-discovery, resiliency, and the complex layers of human emotions. Do the effects of having your feelings hurt still bother you? As you explore a list of suggestions where emotions run wild and stories strike the soul, get ready for more heartwarming tales and giggle-out-loud moments. The majority of these films, including "You Hurt My Feelings," are available to stream on Netflix, Hulu, or Amazon Prime.
An Education (2009)
An Education, based on the memoir of the same name by British journalist Lynn Barber, develops as a coming-of-age drama. Carey Mulligan plays Jenny, an educated schoolgirl, and Peter Sarsgaard plays David, the alluring con man who draws her into his world. The film is directed by Lone Scherfig from a script by Nick Hornby.
A brilliant youngster named Jenny is followed on her transforming journey in the film by a charming con artist. The tale addresses themes of growth and self-discovery as she negotiates difficult emotions and decisions; it resonates with the emotional depth of "You Hurt My Feelings," in which a successful memoirist's life is put to the test by her partner's covert criticism. Both films explore the complexities of interpersonal relationships and personal development, and they move viewers with their accurate depictions of emotion.
Downhill (2020)
The black comedy-drama movie "Downhill" is directed by Nat Faxon and Jim Rash and is based on Ruben stlund's movie "Force Majeure." Will Ferrell and Julia Louis-Dreyfus are in the cast as a couple whose bond is put to the strain while on a family ski trip when a near-disaster brings out an unexpected response from the husband.
The movie investigates ego, relationships, and masculinity. In keeping with the theme of "You Hurt My Feelings," both films depict the subtleties of interpersonal relationships and the intricate interplay of emotions, provoking viewers to consider the difficulties and insights associated with love and commitment.
Enough Said (2013)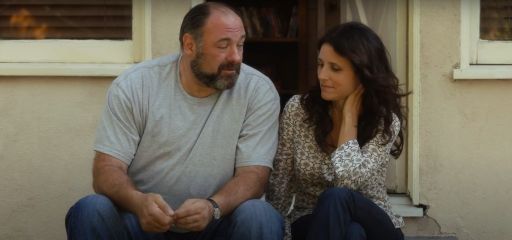 The romantic comedy 'Enough Said', which Nicole Holofcener directed, explores the difficulties of love. Julia Louis-Dreyfus plays the divorced Eva in the movie. She begins dating Albert (James Gandolfini), only to learn that he is the ex-husband of her new friend Marianne (Catherine Keener), who plays the role of Eva in the movie. The story hilariously examines the effects of anxieties, honesty, and the narrow line between knowing too much and too little about a partner's past as she negotiates this unexpected bond.
There are recurring themes of vulnerability and second chances. Similar to 'You Hurt My Feelings,' both films explore the emotional landscapes of relationships, exposing the flaws and intricacies that make them up. Although "You Hurt My Feelings" is mostly about a writer's journey and "Enough Said" is primarily about romantic relationships, both stories demonstrate Holofcener's skill at portraying real human experiences.
Private Life (2018)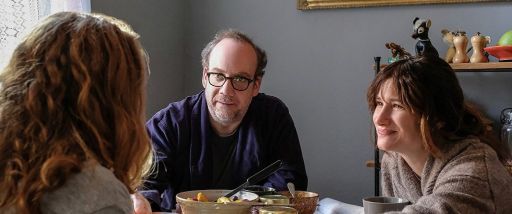 The comedy-drama film "Private Life," directed by Tamara Jenkins, explores the emotional journey of Richard and Rachel, a middle-aged couple trying to procreate while undergoing fertility treatments. It examines how their relationship is strained, how invasive medical treatments are, and the bigger picture of fatherhood. Both films, which have a similar theme with "You Hurt My Feelings," explore the complexities of interpersonal relationships and emotional upheavals, giving moving glimpses into how human weaknesses and joys coexist.
The Kids Are All Right (2010)
The focus of Lisa Cholodenko's comedy-drama "The Kids Are All Right" is a contemporary family made up of lesbian parents and their two kids. The plot deals with the complications that occur when their offspring search for the father who donated their sperm, upsetting their lives. Family dynamics, identity, and unorthodox relationships are the main topics of discussion. Similar to "You Hurt My Feelings," both films explore the complexities of interpersonal relationships and emotions, offering true-to-life depictions of love, development, and the difficulties that go along with it.
The Land of Steady Habits (2018)
The comedy-drama film "The Land of Steady Habits" comes to life thanks to Nicole Holofcener's talent as a writer, director, and co-producer. The movie transports viewers to a world of shifting routines and emotional landscapes, which was inspired by Ted Thompson's book of the same name.
The story revolves around Anders Hill, a man who decides to leave his affluent life behind for a new beginning during a midlife crisis. He navigates unexpected relationships, fresh liberties, and his own self-discovery. Both films, which examine personal reinvention in a similar way to "You Hurt My Feelings," feature characters who are at a crossroads in their life and emphasise the interconnected themes of change, vulnerability, and the quest of happiness.
The Squid and the Whale (2005)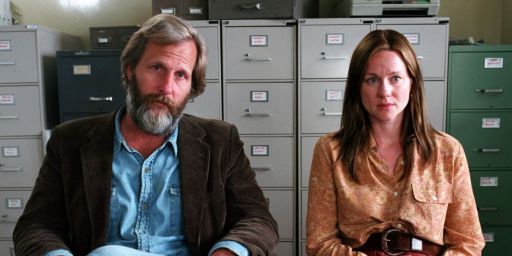 Wes Anderson oversaw the development of Noah Baumbach's independent comedy-drama, "The Squid and the Whale," which was written, directed, and produced by Noah Baumbach. It tells the semi-autobiographical story of two young boys coping with the effects of their parents' divorce in Brooklyn in 1986.
The movie explores the complexity of growing up while exploring the altering dynamics of family connections, the impact of egos, and the turbulence. Both films portray a vivid picture of human emotions, navigating the difficulties of interpersonal relationships, change, and self-discovery, and leaving enduring impressions on the viewers' hearts. They both mirror the emotional depth of 'You Hurt My Feelings'.