It had been 21 years since that incident when Craig Lester Thrift was detained in 2012 for the slaying of his cousin Terry Eugene Rouse. Craig continued to live his own life in the interim. He was wed to Robyn Thrift (now Barry) at the time of his incarceration. Robyn discusses her experiences while living with Craig on Investigation Discovery's "Evil Lives Here: He Fed to Him to Gators," which ultimately led to a divorce. The case is discussed in "Killer Relationship With Faith Jenkins" on Oxygen. Craig was found guilty thanks in large part to Robyn's testimony. Here is what we know about Robyn's subsequent events in case you're interested!
Who is Robyn Barry?
Robyn was born and raised in New London, Connecticut, and she had previously served in the Navy. Robyn relocated to Georgia in 1994, where she met Craig Thrift four years later. After divorcing her previous spouse a few years prior, she was seeking for a new beginning. Soon after, they began dating, but she discussed Craig's anger management problems that developed over the course of their relationship on the episode.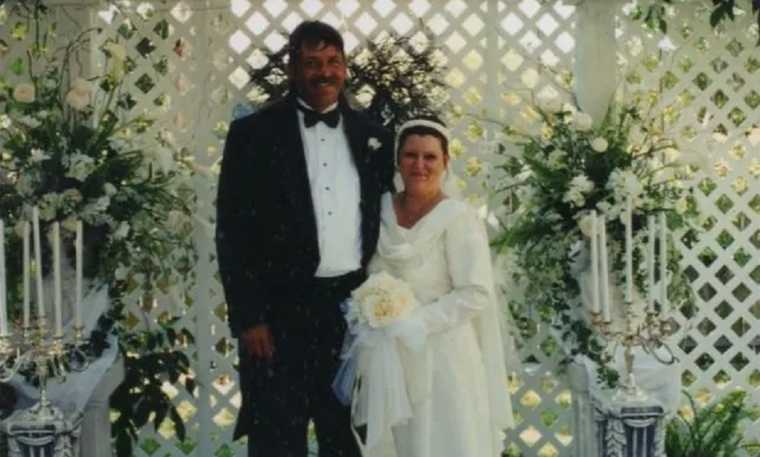 At first, they were isolated events, but Robyn claimed she continued because she wanted to see Craig and her relationship succeed. In 2000, the couple were hitched. Robyn claimed that over time, Craig would bring up his cousin Terry Rouse and how he was killed and dumped in a swamp. Robyn initially assumed he was joking and ignored it. But it came out that Craig meant it seriously. In May 1991, Terry, age 24, disappeared without a trace. His car was found in Ware County, Georgia, at the entrance of a swamp park. He was last seen in the early hours of May 11, 1991.
Terry and Craig were coworkers in the family business, as well as cousins and close friends. Craig was regarded as a suspect at the time, although there was no proof connecting him to Terry's disappearance. In response to the police's request for him to submit to a lie detector test in 1997, Craig said, "Without a body, you don't have anything, and I'm not taking a test." The investigation was restarted in 2009, and after Robyn and others claimed that Craig had confessed to killing Terry, the police finally charged him with the crime in 2012.
When Craig's trial finally commenced in April 2014, Robyn had already requested a divorce from him. She testified that Craig boasted to her about murdering Terry and concealing his corpse to ensure its impermanence. In their testimony, other witnesses mentioned statements Craig allegedly said. The police thought Terry was having an affair with Craig's wife when Craig attacked him, shot him, and dumped his body. Craig was ultimately found guilty of felony murder and given a life sentence. Terry's corpse was never discovered.
Where is Robyn Barry Now?
On the programme, Robyn said that Craig had threatened to kill her when they were dating, saying he would treat her the same way he treated Terry. The moment she discussed getting a restraining order against him, Craig was taken into custody. During the same time period, Robyn also mentioned losing Tina, her daughter from a prior relationship, to a drug overdose. Since then, she has naturally kept a low profile, and little is known about her current residence. On the broadcast, Robyn did say that she now keeps guns at home out of concern for her safety in the event that Craig got out of jail.
Although Robyn didn't appear in Oxygen's "Killer Relationship With Faith Jenkins," her part in the Terry Rouse case's reopening was extensively covered. The programme clarifies how her testimony against Craig helped the authorities to extensively examine Craig's own activities in addition to establishing a potential motive.