Dashiell Connery, who was born on June 3, 1997, is only beginning his acting career but is already beginning to establish a reputation for himself thanks to his resemblance to his renowned grandfather, Sean Connery, and his personality.
The actors Jason Connery (born January 11, 1963) and Mia Sara are the parents of Dashiell Connery (b. June 19, 1967). On the set of Bullet to Beijing in 1995, Jason and Mia became friends.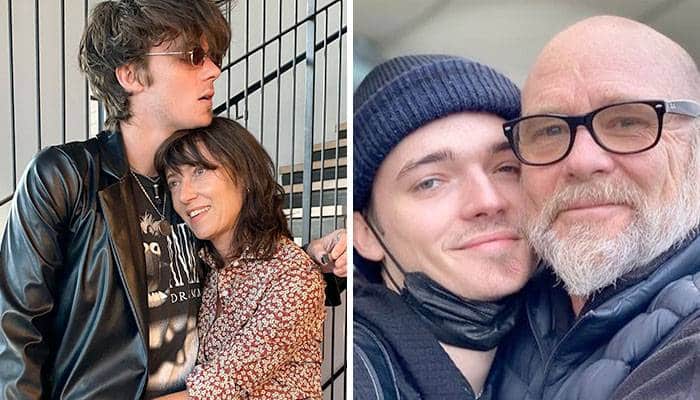 The two got married in 1996, had Dashiell a year later, and separated in 2002. Sean Connery, who played James Bond, and Diane Cilento were Dashiell's paternal grandparents.
Italian, Scottish, English, Irish, and Scottish ancestry are all present in Dashiell Connery.
What does he think of his grandfather?
Dashiell Connery exhibits an admiration and respect for his granddad. Given the numerous comparisons made between his appearance and charisma and those of his paternal grandfather, his acknowledgment of his grandfather is especially noteworthy.
In fact, the majority of stories that mention him appear to place a strong emphasis on his relationship with his grandfather. Given the fame of his family, his early professional choices appear to be an attempt to create a unique identity for himself.
Acting Career
Dashiell Connery's career is still in its infancy, but he consistently seems to be given increasingly challenging and important roles. But it would be his father who would play the first part.
In the movie Pandemic, which his father, Jason Connery, directed, Dashiell played a supporting role. Aaron Pope's sci-fi thriller followed a veterinarian who finds herself collaborating with other survivors in an epidemic that affects both humans and animals.
Ray Wise, Graham McTavish, Alesha Rucci, and Peter Holden all acted in the movie. Despite being a generic B-thriller, the movie launched Dashiell's career.
Dashiell participated in a few music videos while continuing his education, including Sam Hunt's "Young Once" and Twenty One Pilots' "My Blood" (2018). (2020).
Dashiell Connery's career would officially start in 2021. In the police programme The Rookie in 2021, Dashiell Connery would make his acting debut as Angus Nettle in the episode "In Justice."
Tulsa King
He would go on to appear in a number of more roles throughout 2021 and 2022 after this one. Most notably, he would score the lead part in Paramount Plus' crime drama Tulsa King, which stars Sylvester Stallone.
It's interesting to note that Sylvester Stallone only has four credited episodes compared to Dashiell Connery's 10.
Dashiell Connery has demonstrated that he doesn't want to be perceived as being too serious by acting in two oddly comical movies.
I, Challenger, a drug-themed comedy, came first (2022). He would star as one of the leads in the crime romance movie Clowning, which was about clowns.
With the role in Tulsa King, he already has a prestige drama series under his belt, indicating a possible long-term career. His early career has shown to be diverse.
Personal Life
The person Dashiell Connery is dating right now is unknown. It is logical to suppose that he may be dating someone given that he is a young actor in his mid-twenties. Unfortunately, there is no evidence of him dating anyone in articles or posts on social media.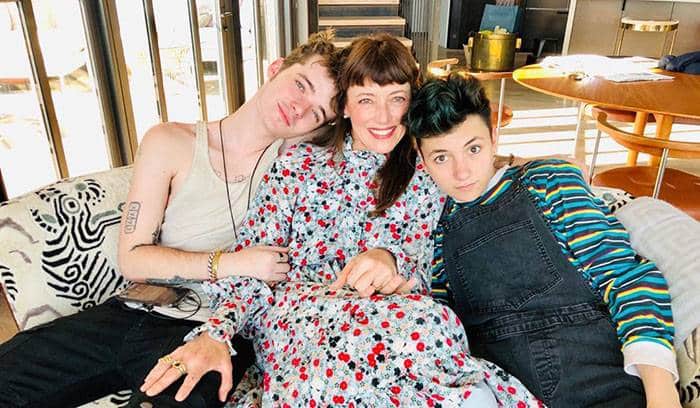 Amelia Jane Henson is the sibling of Dashiell Connery. She is his mother Mia Sara's and her current husband Brian Henson's half-sister. In 2005, Amelia Jane Henson was born.
Is Dashiell Connery on social media?
Dashiell Connery uses social media extensively. His Instagram account, which appears to be his only verified social media profile, currently has 11.2k followers. He uploads selfies, images from his youth, family photos, and images of himself.
Dashiell Connery had a youtube profile with his acting reel in it, which is a rather entertaining artefact from the beginning of his career. His acting reel is still viewable, though it is no longer in use.
Being a binge-watcher himself, finding Content to write about comes naturally to Divesh. From Anime to Trending Netflix Series and Celebrity News, he covers every detail and always find the right sources for his research.