Many well-known performers and newbies play the "outcasts" and "normies" at Nevermore Academy in Tim Burton's Wednesday as they take on the legendary Addams Family roles. Wednesday follows the adolescent character Wednesday Addams as she enrols in the Jericho, New York, pariah school Nevermore Academy. The local "normies" (people without magical abilities) and the supernatural misfits of Nevermore frequently clash, which is made worse when a spate of gruesome murders terrorises Jericho. Wednesday looks into a murder mystery involving her parents from 30 years ago as she settles into her new school and gains control over her psychic abilities.
Because Wednesday is the main focus of the Netflix series, Gomez, Morticia, Pugsley, and Fester Addams aren't major protagonists. The legendary Wednesday Addams actress Christina Ricci returns to the supernatural Addams Family adaption, appearing in a new role among a variety of award-winning and up-and-coming performers in Wednesday's cast. Here is a list of the actors that play the various characters in the Tim Burton-produced television series Wednesday, which stars Jenna Ortega as the adored adolescent Wednesday Addams.
Catherine Zeta-Jones As Morticia Addams
the mother of Wednesday and Pugsley and the gothic spouse of Gomez Addams. Morticia, a clairvoyant who attended Nevermore Academy thirty years ago, is now overshadowed by her daughter Wednesday. Awarded an Academy Award The films Chicago, The Mask of Zorro, Traffic, Ocean's Twelve, The Terminal, and Entrapment are among Catherine Zeta-Jones' best known performances.
Christina Ricci As Marilyn Thornhill
Ophelia Hall, where Wednesday and Enid live, is managed by Marilyn Thornhill. Miss Thornhill, who teaches botany at Nevermore Academy on Wednesday, is the only other normie on the faculty. Perhaps Christina Ricci's most famous role is that of Wednesday Addams in the 1991 and 1993 Addams Family films. The actor is now handing Jenna Ortega the gothic part. Along with these roles, Ricci has appeared in films like Yellowjackets, Now and Then, Casper, Sleepy Hollow by Tim Burton, and The Matrix Resurrections in 2021.
Emma Myers As Enid Sinclair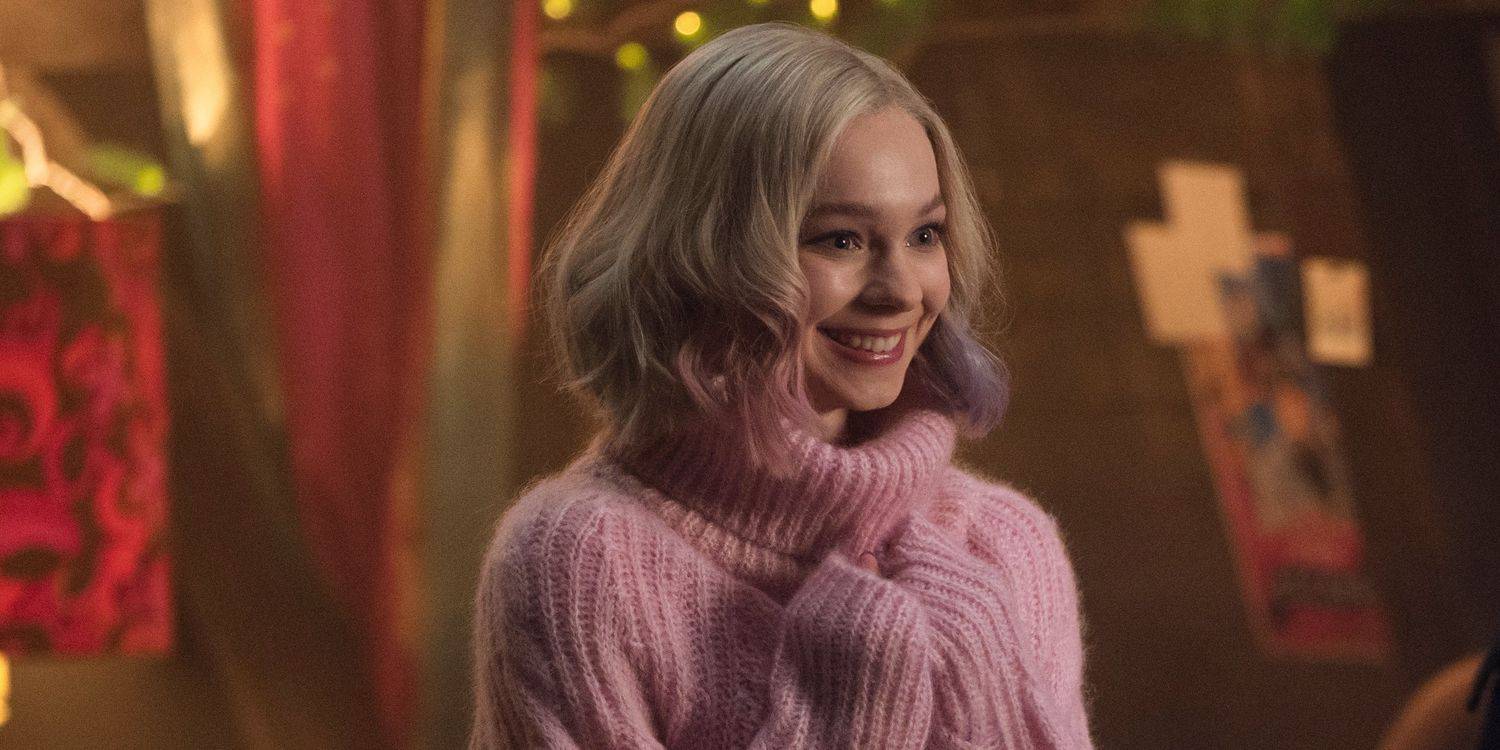 At Nevermore Academy, Wednesday shares a room with the exuberant and colourful Enid. She is a werewolf who is shunned by her family because she can't "wolf out." Even though they don't get along when they first move in together, Enid and Wednesday wind up becoming close friends over the course of the semester. Myers had roles in The Baker and the Beauty and Girl in the Basement prior to Wednesday.
Gwendoline Christie As Principal Larissa Weems
the Nevermore Academy's disliking Addams family principal. When the two were students at Nevermore, Wednesday's character and Morticia Addams shared a room, yet 30 years later, Wednesday's mother is still on her bad side. The most renowned performance of Gwendoline Christie is as Brienne of Tarth in Game of Thrones, for which she received an Emmy nomination. She has also appeared as Captain Phasma in the Star Wars sequel films and Lucifer in Netflix's The Sandman.
Hunter Doohan As Tyler Galpin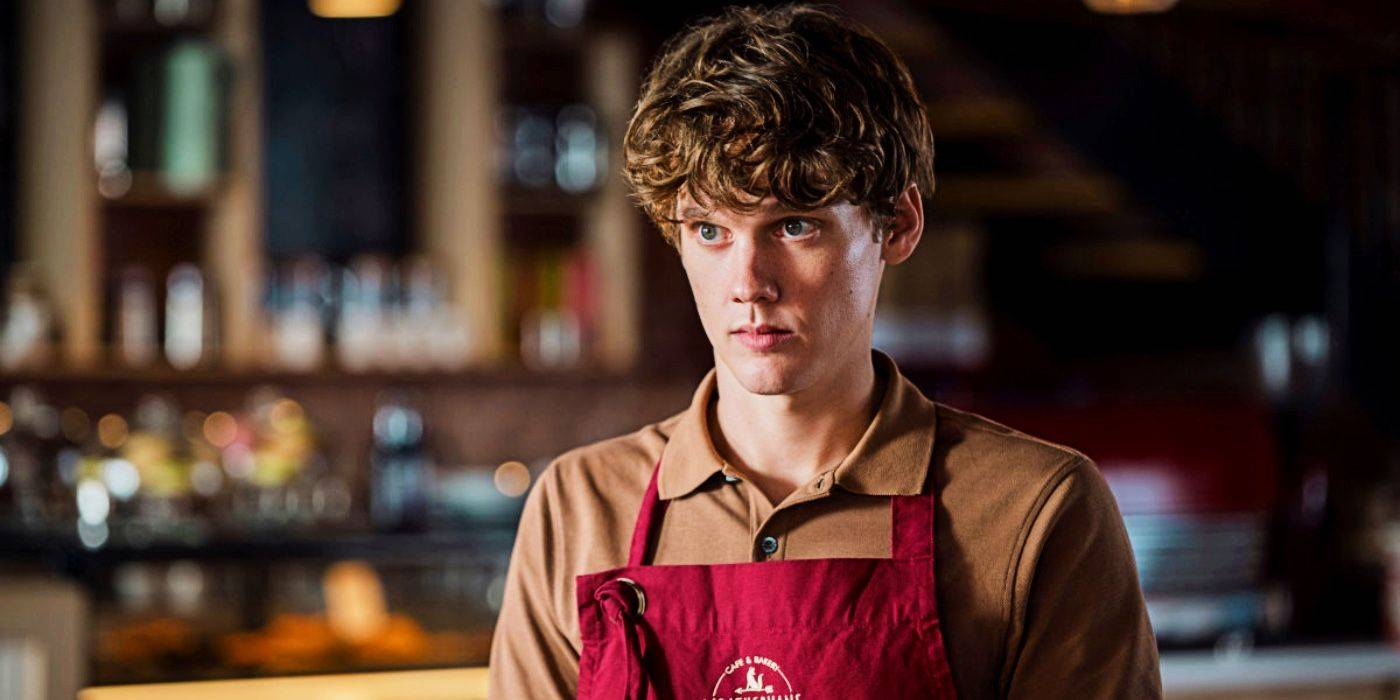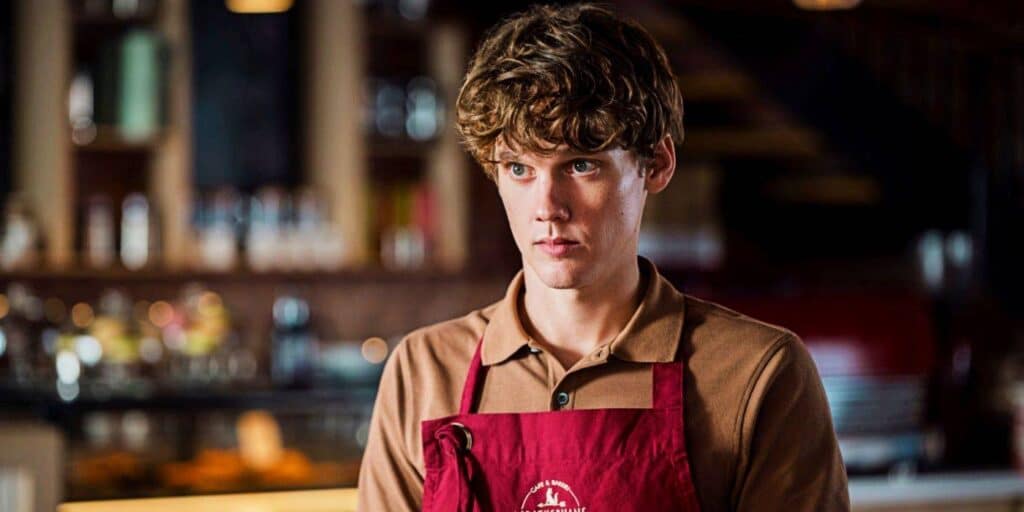 Galpin, the sheriff of Jericho, has a normie son named Tyler. The youthful protagonist befriends Wednesday Addams while working at the Weathervane Cafe in his community. Doohan's significant performances include Adam Desiato in Your Honor and Teenage Warren in Truth Be Told.
Jamie McShane As Sheriff Donovan Galpin
the father of Tyler, the normie sheriff of Jericho. Wednesday Addams, who has found herself in the heart of a supernatural murder investigation while spending more and more time with his kid, is quickly at odds with Sheriff Galpin. McShane is well known for his work on Sons of Anarchy, Bloodline, Gone Girl, Argo, and The Lincoln Lawyer.
Jenna Ortega As Wednesday Addams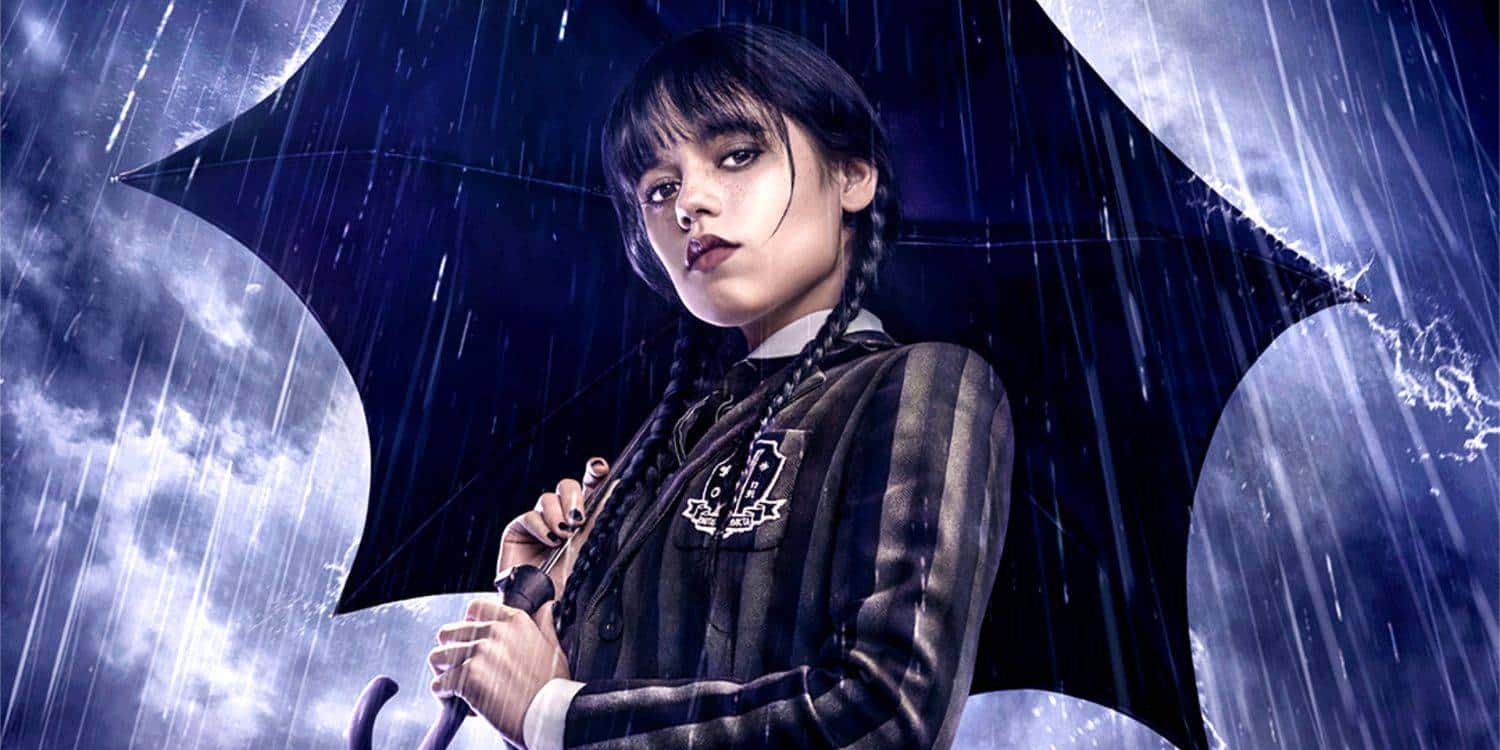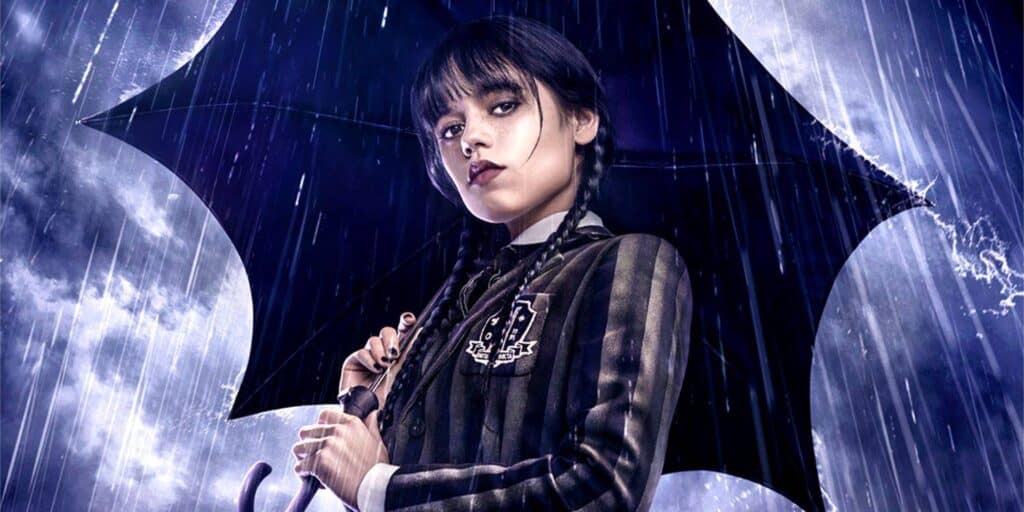 Jenna Ortega, who is most known for her appearances in horror films, plays the homicidal Wednesday Addams in the Netflix original Wednesday. The main character is the gothic deadpan daughter of Morticia and Gomez Addams who, after attempting to murder people at her former high school, is exiled to the outcast school of Nevermore Academy. Wednesday discovers how to harness her psychic abilities as she adjusts to her new school and solves a 25-year-old murder investigation. In addition, Ortega portrays Wednesday's ancestor from the 17th century, Goody Addams. Jenna Ortega is known as the "Scream Queen" for her parts in Jane the Virgin, X, The Fallout, You, and Scream (2022).
Percy Hynes White As Xavier Thorpe
A mysterious Nevermore Academy student who can make his drawings come to life and has a soft spot for Jenna Ortega's Wednesday Addams. Xavier is an artist who is tormented by the memory of his famous psychic father Vincent Thorpe, who has little time for his son. Rowan shared a room with Xavier, who had dated Bianca, the most popular student at Nevermore. White has also appeared in the films The Gifted, Between, A Christmas Horror Story, Edge of Winter, and Between.
Wednesday Supporting Cast & Characters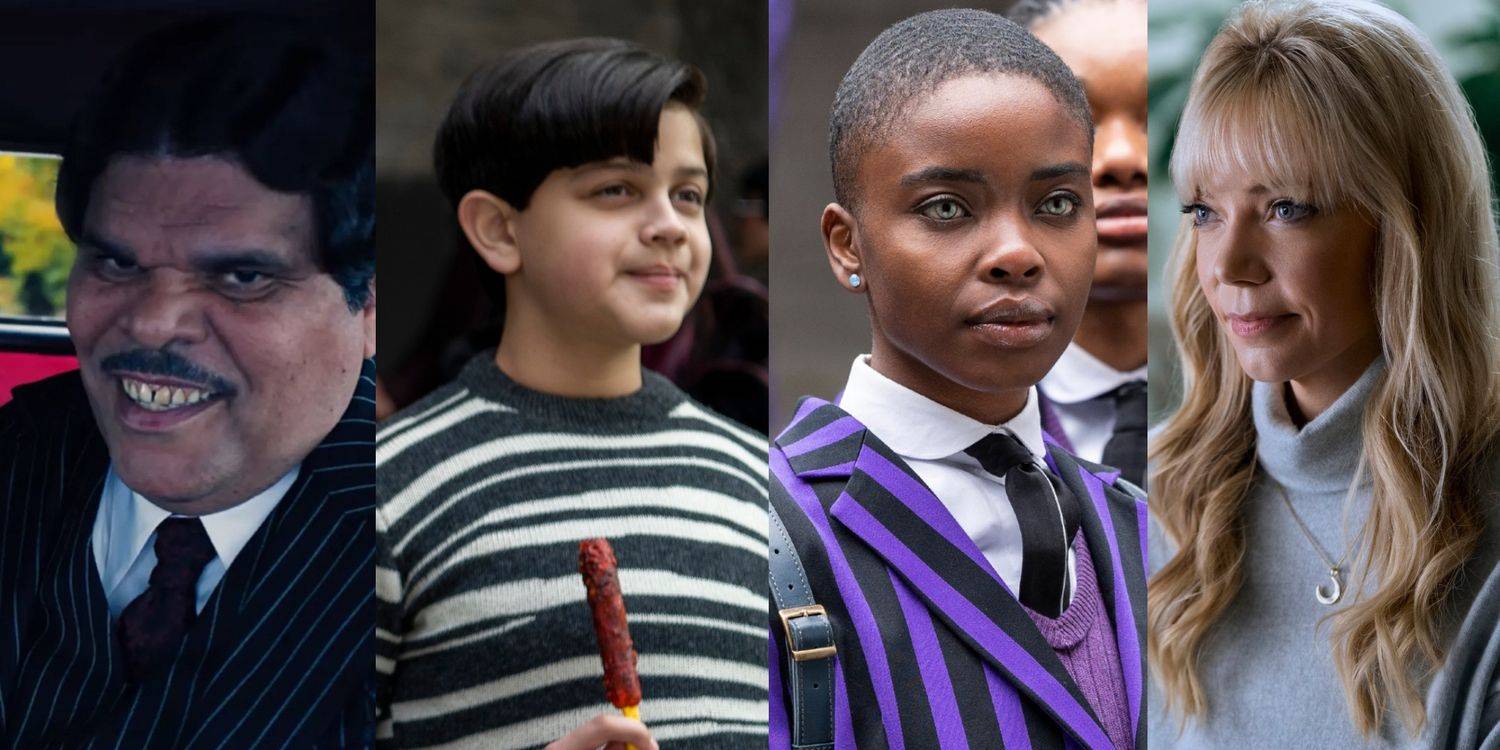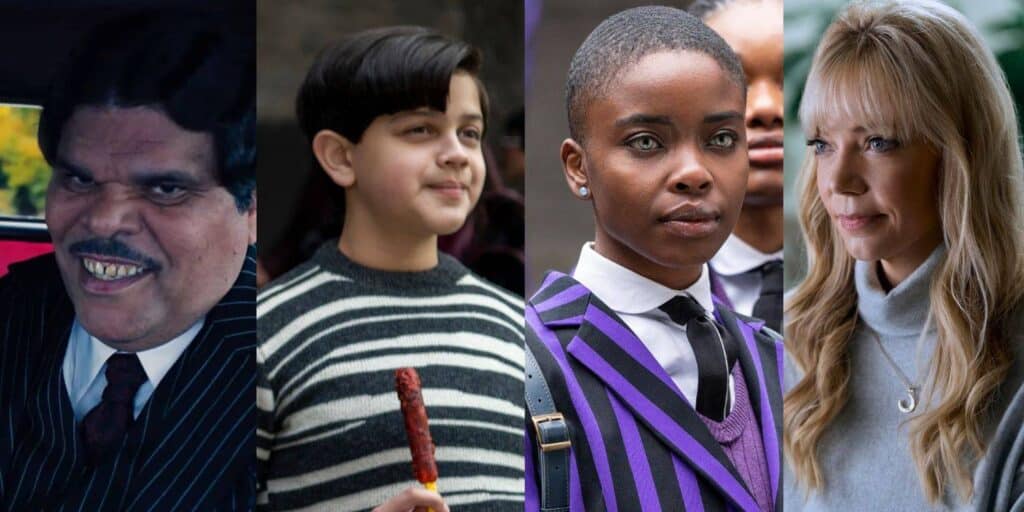 Calum Ross as Rowan:
Calum Rowan, a telekinetic student at Nevermore who is an even bigger pariah than Wednesday, is played by Ross. The Wednesday television series on Netflix is where Ross made his acting debut.
Fred Armisen as Uncle Fester Addams:
Uncle Fester Addams, played by Fred Armisen, is a felon who visits Nevermore Academy while on the run. In addition to his appearances on Big Mouth, Portlandia, Los Espookys, and Moonbase 8, Armisen is most recognised for his work as a cast member of Saturday Night Live.
George Burcea as Lurch:
The towering, devoted butler of the Addams household, George Burcea plays Lurch. The Romanian actor has starred in films including Comrade Detective and Dampyr.
Georgie Farmer as Ajax:
In the Tim Burton-produced Addams Family programme, Georgie Farmer plays Ajax, a gorgon member of the Nightshades who Enid has a crush on. Farmer played Jake and Gabriel Becker, respectively, in Evermoor and Treadstone.
Iman Marson as Lucas Walker:
Lucas Walker, played by Iman Marson, is the mayor's son who is at conflict with Wednesday. Marson made an appearance in the short film Split Sole prior to Netflix's Wednesday.
Isaac Ordonez as Pugsley Addams:
Wednesday's younger brother Pugsley Addams is played by actor Isaac Ordonez. Ordonez has also appeared in 7th & Union and A Wrinkle in Time.
Joy Sunday as Bianca Barclay:
Joy Sunday plays Bianca Barclay, the renowned siren and "queen bee" of Nevermore Academy who was recently dumped by Xavier. The movies Bad Hair, Dear White People, and Dog all feature Sunday.
Luis Guzmán as Gomez Addams:
As Gomez Addams, played by Luis Guzmán, Wednesday's father was charged with the murder of a Jericho normie thirty years prior. For his parts in Boogie Nights, Punch-Drunk Love, Traffic, Narcos, and Oz, actor Luis Guzmán is best known.
Moosa Mostafa as Eugene:
Eugene, played by Moosa Mostafa, is Wednesday's friend and the adviser of the school's beekeeping club. Other acting roles that Mostafa has had include those in The Last Bus and Nativity Rocks!
Riki Lindhome as Dr. Valerie Kinbott:
Riki Lindhome plays Dr. Valerie Kinbott, a local psychiatrist in Jericho who sees Wednesday Addams. Lindhome has made appearances in the films Knives Out, Much Ado About Nothing, and Another Period in addition to being a member of the comic folk duet Garfunkel and Oates.
Tommie Earl Jenkins as Mayor Walker:
Mayor Walker, played by Tommie Earl Jenkins, was the sheriff of Jericho when Morticia and Gomez were Nevermore pupils. Pandora, Paradise Highway, and Go Jetters are some of Jenkins' more works.
Victor Dorobantu as Thing:
Victor Dorobantu as Thing: Wednesday's roommate at Nevermore and a living member of the Addams family. Dorobantu is a well-known illusionist and magician, but Wednesday is his debut acting role.
William Houston as Joseph Crackstone:
Joseph Crackstone, the man who founded Jericho and aimed to purge outcasts, is portrayed by William Houston. Houston is well-known for his performances in Sherlock Holmes, The Last Duel, The Salisbury Poisonings, and Dracula Untold in addition to Wednesday's cast.
Being a binge-watcher himself, finding Content to write about comes naturally to Divesh. From Anime to Trending Netflix Series and Celebrity News, he covers every detail and always find the right sources for his research.