If Netflix's "Waco: American Apocalypse" shows anything, it's that the 1993 standoff between the federal government and the Branch Davidians religious cult was horrible. In the end, the mistakes made by both sides at the sect's Mt. Carmel Center society were so big that 86 people died: 4 agents and 82 sect members, including 28 children. On the other hand, a few people did make it out of the compound alive, and one of them was David Thibodeau, who is now famous.
Who is David Thibodeau?
David was born and raised in the beautiful city of Bangor, Maine, by a single mother. However, after he graduated from high school in 1987, he moved to California to start a new life. The truth is that he was always close to his mother. He just wanted to be a musician, so he went to the Musicians Institute of Technology in Los Angeles to study drumming. But in 1991, when he met the leader of the Branch Davidians, David Koresh, and his right-hand man, Steven "Steve" Emil Schneider, his whole world turned upside down.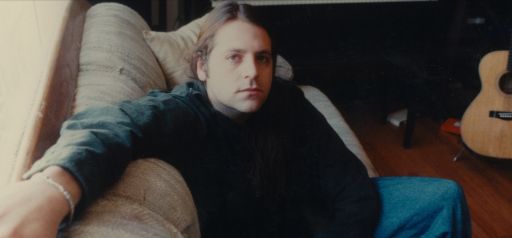 In the Netflix original documentary series, David said, "I always knew there was some kind of unseen force that seemed to guide me through life." "… I was at Guitar Center in Hollywood when I saw two guys looking at a drum set. They asked me, "Are you a drummer?" I was holding drumsticks, so I said, "Yeah." The three then made small talk and introduced themselves to each other. The leader of the sect then said, "You don't even know that every day, forces are shaping your path and where you're going to be."
David was shocked by this claim, since this was exactly how his life was at the time. He wanted to find out more about this couple before deciding to move to Texas for good. It has been said that at first he wasn't interested in the whole "new religious movement" thing, but that friendly, warm people like Steve convinced him to join their Christian band. Even so, he never really thought he was a Branch Davidian or that their leader was the Messiah. This may be why the 1993 siege affected him more than anyone else.
David stayed in the Waco, Texas, compound until the very end. He only left when a huge fire broke out on April 19, 1993, and destroyed the whole place (day 51 of the bitter stand-off). It had only been a few hours since the government had used tear gas to try to get them to give up, but the result was heartbreak, terror, and a loss that has never been seen before. The fire's cause is still very much up for debate, but the fact that David crawled or jumped through a hole to save his life and was then taken into custody is not.
Where is David Thibodeau Now?
David Thibodeau's lack of involvement in the Branch Davidians' work was clear pretty quickly, but he was still held as a key witness because he'd been there for so long. So, he was very important in giving evidence against the religious group members who were charged with a lot of crimes related to the needlessly long and deadly siege. But it's also important to note that he has never been afraid to criticise the police for how they handled David Koresh's arrest warrant or the media for how they portrayed the same thing.
David has always been very outspoken about how he feels about this siege, which is why he was a part of the 1995 Congressional hearing on the subject. Also, in 1999, he co-wrote a book called "A Place Called Waco: A Survivor's Story," which was a huge inspiration for the 2018 crime drama mini-series "Waco" from Paramount. From what we can see on his social media accounts, David has moved back to his hometown of Bangor, Maine, but he still goes to Texas often.
In fact, he actively runs a website called Waco Survivors, where he collects news stories about the stand-off and gives his honest thoughts to help people understand what happened. David has been a happy member of and drummer for many bands in the last 30 years, including Why Am I?, Lefty, Phaett Sally, Dakota, Sideways, and The Blast Addicts. Though it seems like the musician's main job these days is to act, teach, and help people by appearing on podcasts, shows, and documentaries or giving live talks.
Our Team DCS includes 5 different writers proficient in English and research based Content Writing. We allow them and encourage them to follow the Entertainment news all day long. Our posts, listicles and even the exclusives are a result of their hard work.