With yet another crime, retribution, and suspense K-drama, TVN [TVING] is back. "Delightfully Deceitful" is the name of the television show; it was first known as "Iloun Sagi" in Korean. The K-drama is scheduled to debut in the final week of May and run through July. The drama's three teasers that have so far been broadcast by tvN have left fans on a cliffhanger.
Scenes of crime, hacking, terror, and empathy are all included in the drama. The plot centres on how the two major leads—whose personalities are diametrically opposed—deal with their collision. One is continually interacting with others and empathising; one does not have empathy.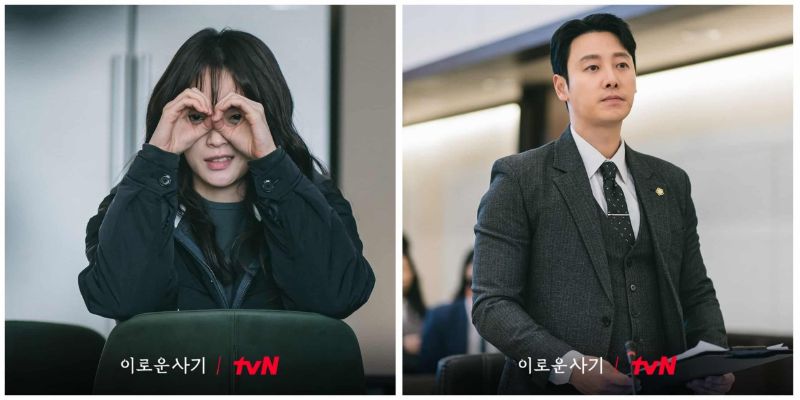 The drama's cast makes it more entertaining to watch. Chun Woo Hee portrays the role of Lee Ro Um, a brilliant con artist, as the main character. Kim Dong Wook, on the other hand, portrays Han Moo Young, a devoted and sympathetic lawyer. In his presently aired drama "My Perfect Stranger," Kim Dong Wook is also becoming more well-liked.
Since most of us have previously seen Chun Woo Hee in the Netflix Korean film "Unlocked" as a victim, fans are thrilled to see her portray Lee Ro Um as a con artist. She is now the one who used her methods and lack of empathy to victimise others. Lee Yeon plays Jung Da Jung, a hacker with 20 years of experience, in a supporting role. Lee Yeon has been in numerous well-known K-dramas and films, including Duty after School, Crash Landing on You, Kill Booksoon, and many others.
The K-drama is already in talks and has a thrilling plot and cast. The release of the film is highly anticipated by fans everywhere. You can find out everything about the movie's plot, release date, and viewing locations in this article.
Delightfully Deceitful: Storyline and plot
The plot of Delightfully Deceitful centres on the relationship between Han Moo Young, a passionate and sympathetic attorney, and Lee Ro Um, a dubious client. Lee Ro Um, who poses as a victim of crime, is actually a hacker who has amassed a significant fortune via her cunning and deception. She has all empathy, in contrast to Han Moo Young, the lawyer.
Han Moo Young is shown in the teaser as sensing something strange about Lee Ro Um. Han Moo Young then begins an investigation into Lee Ro Um, only to learn that a gang of four, including Ro Um, is responsible for all of the hacking and undercover money theft.
k-drama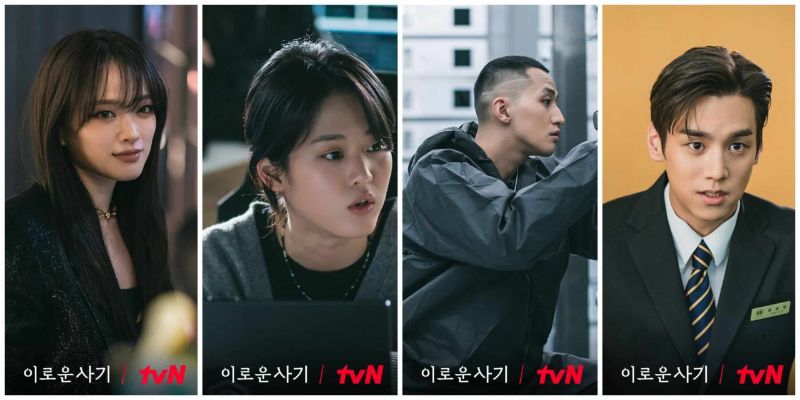 The mysterious corporation "Navis Wellbeing" is also entangled in this drama. Either the real picture is far bigger or this corporation is wholly responsible for Lee Ro Um and his gang members being in hell. Fans are even more intrigued because the cast for the CEO of Navis Wellbeing post has not yet been made public. Yes, it resembles the plot of the well-known K-drama "Vincenzo."
This K-drama has a lot more to offer, including a full package of action, suspense, retaliation, and murder. The ideal mystery drama to begin watching this summer.
Delightfully Deceitful Episode 1: Release Date and Time
There are sixteen episodes in the TvN drama Delightfully Deceitful. A time slot of one hour to one hour and twenty minutes is allotted to each episode. The first episode of the drama is scheduled to air on Monday, May 29, 2023, at 8.50 PM [KST] on the tvN Television channel. Every new episode will air on Monday and Tuesday each week on TvN. Due to longitude and latitude, timings are slightly different for overseas fans. To assist you, we have listed the timetables for a select nations.
Monday, May 29, 2023, at 7.50 AM (EST) for viewers in the USA
Australia watchers should tune in on Monday, May 29, 2023 at 9.20 PM (ACST)
May 29, 2023, Monday at 12.50 PM [BST] for UK viewers
Monday, May 29, 2023, at 5.20 PM [IST] for Indian viewers
For Indonesian audiences, May 29, 2023, on a Monday at 6:50 PM [WIB]
For Filipino viewers, May 29, 2023, on a Monday at 7:50 PM [PHT].
For Thai viewers, May 29, 2023, on a Monday at 6:50 PM [ICT]
May 29, 2023, Monday at 8:50 PM [JST] for Japanese audiences
Delightfully Deceitful Episode 1: Streaming Guide
the latest puzzle The K-drama Delightfully Deceitful is scheduled to make its debut on the Korean television channel TVING tvN. However, it is exclusively offered in South Korea. Viu subscribers from abroad can view with a charge. Although certain nations cannot access Viu, they can still view K-dramas by using a VPN.
Being a binge-watcher himself, finding Content to write about comes naturally to Divesh. From Anime to Trending Netflix Series and Celebrity News, he covers every detail and always find the right sources for his research.