By picking your own tattoo, you may design a one-of-a-kind work of art that expresses your personality. However, before beginning this creative adventure, it's vital to take into account a number of elements.
As long as you and your tattoo artist are both creative, coming up with the ideal tattoo ideas can be simple.
It is recommended to take into account significant elements that facilitate the procedure to get the most out of your tattoo. Some of the key considerations for creating your own tattoo are listed below.
You can make sure you come up with successful and meaningful tattoo ideas that fit your personality and sense of style by adhering to these rules.
1. Research Tattoo Styles And Meanings
Learn about various tattoo designs and their accompanying meanings before starting the design process.
You may make wise choices if you are aware of the subtleties of every style, from classic to realistic, watercolour to minimalism. To make sure your tattoo effectively conveys the message you want it to, research the symbolism and cultural significance associated with specific designs.
2. Identify Your Personal Motivation
Find out why you want a tattoo and what it means to you personally. You can select symbols, photos, or statements that symbolise your particular path by selecting your key values, life experiences, or objectives. This reflection will help you design a tattoo that has significant personal value for you.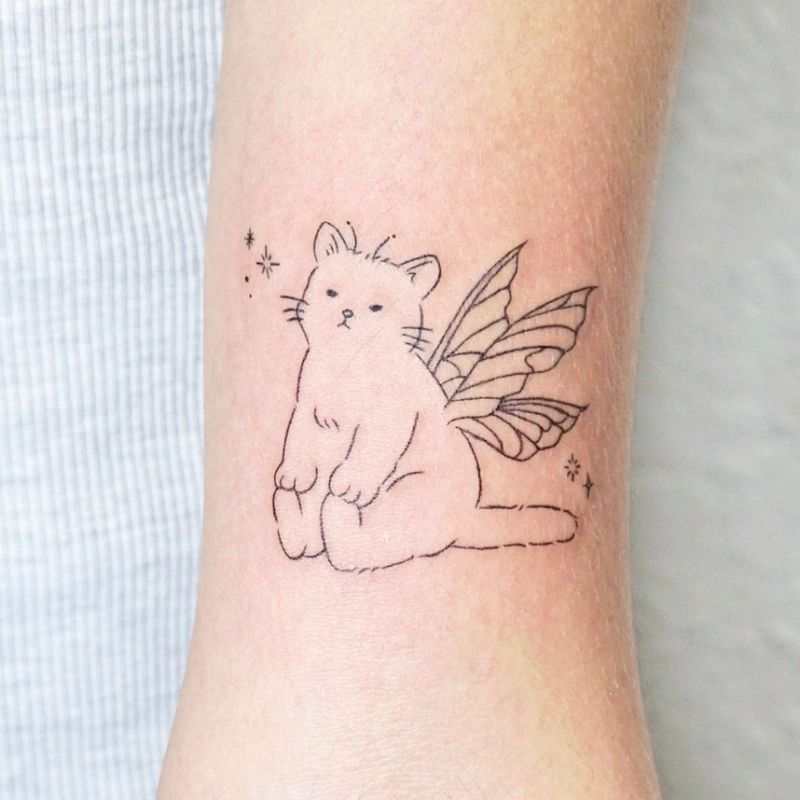 3. Sketch And Refine Your Ideas
Beginning with rough sketches on paper, begin the design process. Think about where you want your tattoo to go and how it will affect the shape of your body. Try out various sizes, shapes, and arrangements to create a composition that appeals to your eye. Once you are happy with the outcome, improve your sketches by adding details and fine-tuning the overall design.
4. Seek Professional Advice
While creating your own tattoo might be fun, it's important to seek advice from a qualified tattoo artist. Experienced tattoo artists are uniquely qualified to transform your concepts into an aesthetically pleasing and technically workable design.
To make sure your tattoo looks amazing on your skin, they can offer advice on design components, colour schemes, and size considerations.
5. Consider Long-Term Impact
When creating your tattoo, consider its long-term effects. Think about how your design will look in the future and whether it will still be meaningful to you. Choose timeless components over trendy ones that could become dated with time.
Consider the tattoo's long-term effects carefully before deciding on the final design because it is a lifelong commitment.
6. Create A Mock-Up Or Digital Design
Make a digital design or a mock-up of your tattoo to have a better idea of how it will appear on your body. Numerous tattoo artists provide services to produce lifelike images of your design on the body part of your choice.
Before settling on the final design, you can make any essential alterations during this process.
7. Take Care Of The Practicalities
Before having a tattoo, think about practical factors including the size, colour, and placement of the design. Larger patterns could require many sessions, and some colours might fade more quickly than others. Because some parts of the body are more sensitive or prone to stretching than others, placement is also important. To achieve successful and long-lasting tattoo ideas, go over some practical considerations with your tattoo artist.
8. Explore Different Tattoo Artists And Their Specializations
Finding a tattoo artist whose aesthetic matches your vision is crucial when creating your own tattoo. Spend some time investigating and visiting several tattoo artists in your neighbourhood.
Examine their work samples and pay attention to their areas of expertise. For example, certain painters might be particularly skilled at creating geometric patterns or portraiture. Your tattoo will be done precisely and artistically if you choose the correct artist.
9. Test Placement And Size
Test various positions and size options before finalising your tattoo design to ensure the optimum visual impact. Use stencils or temporary tattoos to experiment with different looks on your body.
You can experiment with the design to see how it affects your skin tone, body type, and other tattoos by doing so.
10. Take Inspiration From Other Art Forms
Look beyond the conventions of typical tattoo designs to broaden your sources of inspiration. Draw inspiration from a variety of artistic mediums, including literature, sculptures, paintings, and illustrations.
Being a binge-watcher himself, finding Content to write about comes naturally to Divesh. From Anime to Trending Netflix Series and Celebrity News, he covers every detail and always find the right sources for his research.