In the world of "The Power" on Prime Video, women are given the ability to generate electricity with their hands, making them more powerful than males. Through the eyes of five women, one of whom is a girl named Roxy Monke, the programme examines the changes that take place in the world after the emergence of EOD. The day after her mother is murdered, Roxy, the bastard child of London crime lord Bernie Monke, gains authority. Two men break into their home and attack her mother, being careful not to injure Roxy.
She suffers a horrible experience as a result, and she develops an obsession with finding the guys who assaulted her mother. This sends her down a dangerous path that results in yet another fatality. Ricky admits that their father gave the order for the hit in the eighth episode. Why did Bernie act in that way? Let's investigate. Spoilers follow.
Did Bernie Monke Kill Roxy's Mother?
One of the most powerful gangsters in London is Bernie Monke. He has lots of connections and influence over many powerful people. Because of this, he and his family are untouchable. Anyone who hurts Bernie's family would be bringing trouble upon themselves, and nobody can afford that. Avoid tampering with Bernie Monke. Roxy has a strong sense of her father's reputation and finds it hard to comprehend why somebody would target her mother.
On the eve of Bernie's oldest son Ricky's wedding, the attack takes place. The reason why Bernie's wife doesn't want Roxy at the wedding is that she is his illegitimate daughter. Although Roxy is completely aware of her animosity and tends to avoid her, she feels her relationship with her brothers is stronger. But Ricky admits to Roxy that he didn't want her either. It makes reasonable that Bernie would want to follow Ricky's wishes and not invite Roxy because it was Ricky's wedding. He went against what they wanted and made sure Roxy would go to the wedding regardless.
At the time, Ricky didn't give it much thought and brushed it off as evidence of Bernie's devotion to his daughter. But when he discovered Roxy's mother, he made a connection. As it turned out, Bernie didn't want his daughter spending that evening at home. Keeping her occupied at the wedding was the only way to make sure of that. He had no idea, though, that Roxy would lose interest and go home just as his goons would intrude on her home and attack Christina, her mother.
Roxy finds it impossible to accept that her mother was harmed despite the fact that the perpetrators were aware of her identity. However, things make a lot more sense when Ricky mentions that their own father gave the order. Bernie Monke is a man no one would dare challenge, thus it seems to reason that he would have Christina assassinated. Also, it would make sense as to why the murderers did not want Roxy present. The fact that the girl was with her mother wouldn't have mattered to them if it had been someone else. They also would have murdered Roxy. Bernie, however, went to great lengths to keep his daughter away from the house since he didn't want to harm her.
Why Did Bernie Kill Roxy's Mother?
Bernie acknowledges how much he cared for Roxy's mother and how saddened he was by her passing. Why would he have her killed if this is true? A man like Bernie Monke would only choose his company over his family. Being betrayed in his field of business is unacceptable, especially by someone close to him. In the book on which the television show is based, Bernie loses a few soldiers when he learns that Christina had been selling his secrets to the enemy. We anticipate that this will be the case in the show as well.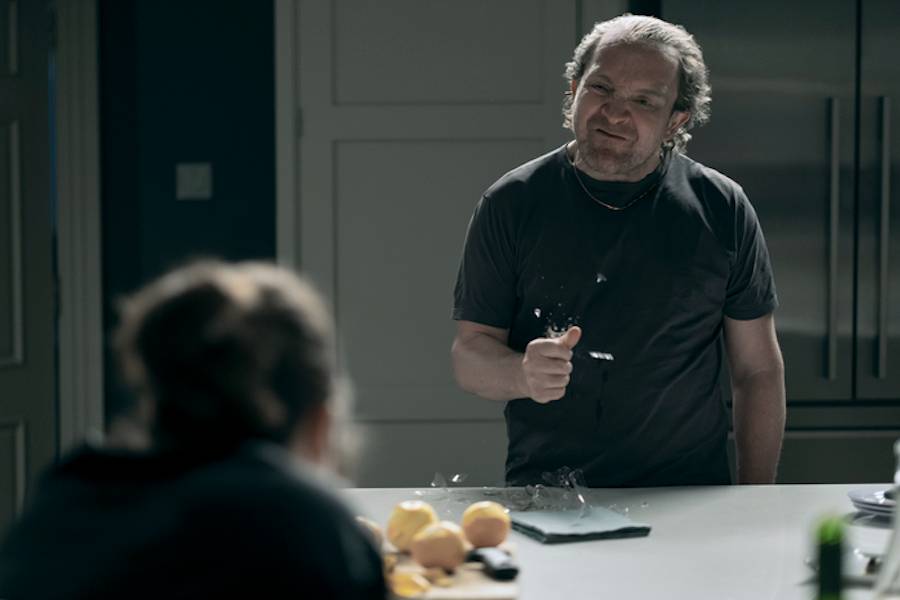 Roxy learns that Christina had a boyfriend and they discussed getting married when she goes to her mother's salon and chats with her friends. Roxy is shocked by this because she has always discussed everything with her mother. It's unexpected that her mother blocked her from meeting her new boyfriend. Although Christina's lover is unknown to us, the fact that she kept him a secret from Roxy suggests that she also intended to keep it hidden from Bernie.
Bernie was married even though they shared a daughter, so it makes reasonable that Christina would want to move on as well. She knew Bernie finding out about her new lover would be problematic, so she wouldn't want Bernie to know. Perhaps Christina was being used by her boyfriend, who belonged to a competing gang, to learn insider knowledge about Bernie. Perhaps Bernie learned and ordered Christina's death as retaliation.
Our Team DCS includes 5 different writers proficient in English and research based Content Writing. We allow them and encourage them to follow the Entertainment news all day long. Our posts, listicles and even the exclusives are a result of their hard work.