Doja Cat has had surgery! The rapper has admitted that she recently had liposuction and breast reduction surgery. The 27-year-old continued by stating that she is now recovering and that it will probably take her body three months to fully recover.
Amala Ratna Zandile Dlamini is the singer's real name, and she revealed it on social media on Monday. In November of last year, she first made a hint that she would be getting some body alterations. Continue reading to learn more about Doja Cat's cosmetic procedure.
Doja Cat Undergoes Breast Reduction Surgery and Liposuction
On March 20, the Need to Know singer tweeted the news to her followers. Amala tweeted, "Had my t***ies done and my clit bedazzled." The Grammy-winning singer responded, "Feels ok," when a fan enquired about her health. My thighs hurt a lot if I move around too much because I had lipo. I'm recovering quickly, though.
She wrote, "4 days into recuperation rn," describing the healing process, and that it would take "probably three months altogether" to heal. Doja went so far as to describe her breasts as being a "32C cup." When she underwent liposuction, which is "a treatment intended to remove undesirable body fat and alter body shape," several of her admirers began to criticise her.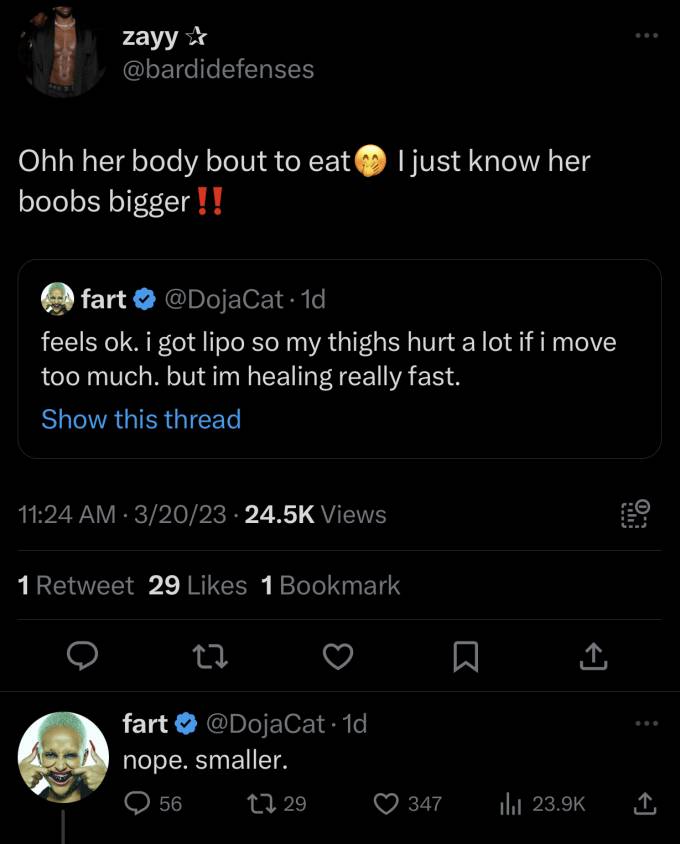 Because people need stuff to be furious about, Doja wrote in response. People need jobs because they are dissatisfied. The singer tweeted again on March 22 to show her satisfaction with the procedure's outcomes, adding, "wish I could suck my own t***ies thats how nice they look rn god dammit."
The Singer Announced Her Plans to Get Surgery in November 2022
In November of last year, Doja Cat first indicated her desire to get breast surgery. She said, "I just want my t***ies pulled up cuz some of my clothes don't fit the way I want them to," and added, "I'm literally ready to get surgery this winter." The singer then responded, "And I don't give a f**k," to a follower who said they would no longer support her.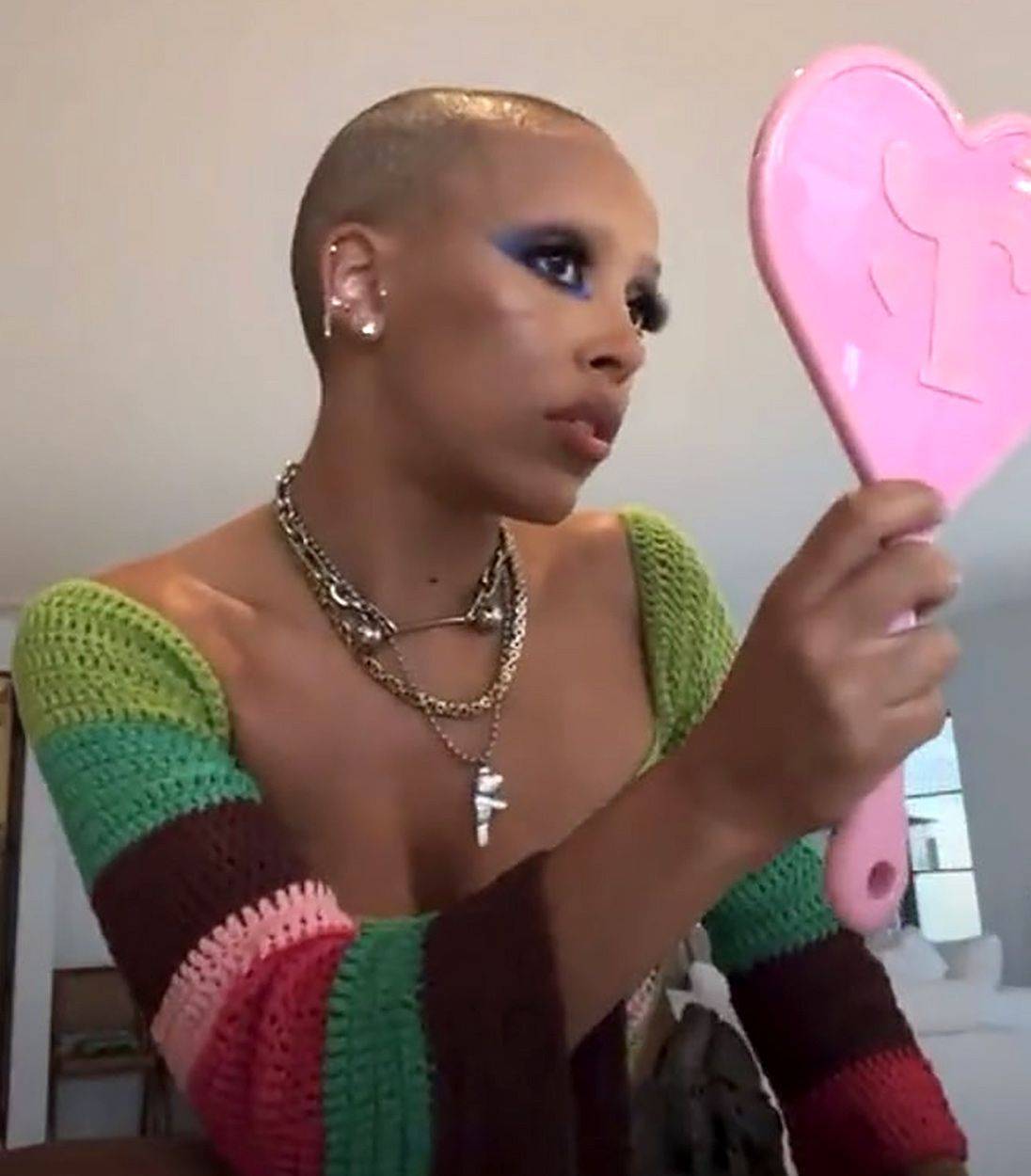 Amala has been outspoken about her body image and has silenced trolls who have previously tried to make fun of her appearance. She was made fun of in August of last year for removing her eyebrows and hair, but the singer said that she had "never felt so f***ing joyful."
I've travelled the world, won a Grammy, had a number-one hit, and achieved platinum status. I consistently produce hits, and you guys want me to appear f***able for you. To the naysayers, she said, "Go f*** yourselves.
Doja's next album is also making headlines at the moment. The singer has disclosed the title of her upcoming fourth studio album, Hellmouth, which is scheduled to be published this year. The precise release date has not yet been made public. The pop star's previous release, June 2021's Planet Her, which took home the Billboard Music Award for Best R&B Album.
Being a binge-watcher himself, finding Content to write about comes naturally to Divesh. From Anime to Trending Netflix Series and Celebrity News, he covers every detail and always find the right sources for his research.