In "The Whale," which is based on Samuel D. Hunter's play of the same name, Charlie's journey to reconnect with his estranged adolescent daughter Ellie is chronicled (Sadie Sink). An overweight English teacher named Charlie (Brendan Fraser) prefers to live alone. The reunion of a father and his daughter is the central theme of the psychological drama film.
The plot revolves around Charlie's struggles as he feels ashamed of his past behaviour and looks for forgiveness. After his lover passes away, he puts on weight, which suggests that he is using it as a coping mechanism. The following recommendations are ideal for you if you want to see movies that focus on issues like body image challenges and parent-child reconciliation. The majority of these films like "The Whale" are available on Netflix, Hulu, or Amazon Prime.
Affliction (1997)
Wade Whitehouse is trying to crack the case. His personal life is a mess, and his background is tainted. Wade's lifeline is the case since it has the potential to put his life back on track. He neglects his family and his other responsibilities in the midst of his fixation with the case. Wade receives no assistance from anyone in his personal or professional life. He also makes an effort to contact his daughter Jill despite pressure from his own issues.
Wade sometimes employs methods that appear to be self-destructive, yet eventually he overcomes them to improve. The drama film "Affliction," which was directed by Paul Schrader, has more in common with "The Whale" than just the genre. The lives of Charlie and Wade are on the verge of disintegrating. This strengthens their effort to find redemption.
Fat (2013)
The Mark Phinney-written and -directed film "Fat" examines Ken's struggles with his weight and his addiction. Ken's path to an early death has been paved by compulsive eating and deteriorating health. The drama film depicts the negative effects of food addiction and intransigence that prevents change.
But after an accidental interaction with another person, Ken discovers that his viewpoint has changed. In the end, his binge eating and inability to find love send him over the edge. Both the films "Fat" and "The Whale" feature overweight heroes who try their very hardest to either accept or change their reality. In addition, Charlie and Ken are both upset by the absence of love in their lives.
Heathers (1989)
The drama film "Heathers," directed by Michael Lehmann, portrays the tale of Veronica and her inner problems. Her life takes a violent turn when she battles a group of popular "Heathers" at school. Another overweight student at Veronica's school, Martha is sick of being teased because of her weight. The latter protects Martha from herself and exacts revenge on the popular girls and jocks for treating them both cruelly.
The similarities between "The Whale" and "Heathers" may not be immediately evident, but Charlie and Martha both feel embarrassed about their weight. Additionally, both feel better because they have someone who sees past their outward appearance and appreciates who they are on the inside.
Ikiru (1952)
In this drama film, director Akira Kurosawa explores the idea of embracing death amicably. A guy named Kanji Watanabe is forced to reconsider his choices and look for a better way forward after learning that he has cancer. The Japanese drama film explores his attempts to seek redemption prior to passing away. When he makes amends with his son and daughter-in-law, he is faced with severe distress.
Kanji finally makes the decision to spread joy, and in order to achieve this, he creates a pleasant playground for youngsters from disadvantaged backgrounds. The film is based on Leo Tolstoy's novella "The Death of Ivan Ilyich." Additionally, the Japanese word "ikiru" signifies "to live." Realizing that death is imminent, Charlie and Kanji find themselves in a similar situation. Both protagonists experience an internal turmoil and look for salvation.
My So-Called Father (2014)
The movie "My So-Called Father" challenges the audience to consider what will happen in the future when their parents lose sight of who they are by posing this fundamental question. In this Ulf Malmros-directed Swedish drama film, a daughter's arduous quest to aid her father in regaining his memory is explored. Despite being distant from one another, their love is endearing and lovely.
The film, which features Vera Vitali and Michael Nyqvist in the key roles, poignantly portrays their fate. The relationship between a father and a daughter in the midst of a major life event is also highlighted in "The Whale." It also depicts the reunification of an estranged father and his daughter.
Precious (2009)
The drama film "Precious," which is an adaptation of author Sapphire's debut book, "Push," follows the harrowing journey of the title heroine. Precious becomes pregnant after being abused and raped by her own father, and her life quickly spirals out of control. At the youthful age of 16, she is forced to deal with the severe repercussions of another person's actions. She also has a cruel and uninformed mother.
Precious seizes the opportunity she is given to escape her miserable situation and meets an incredible mentor. "Precious" and "The Whale," both directed by Lee Daniels, have a few things in common. The protagonists, who are both large and overweight, discuss how unfair life has been to them. Life leaves them both desolate, despite the fact that their difficulties are distinct.
The Father (2020)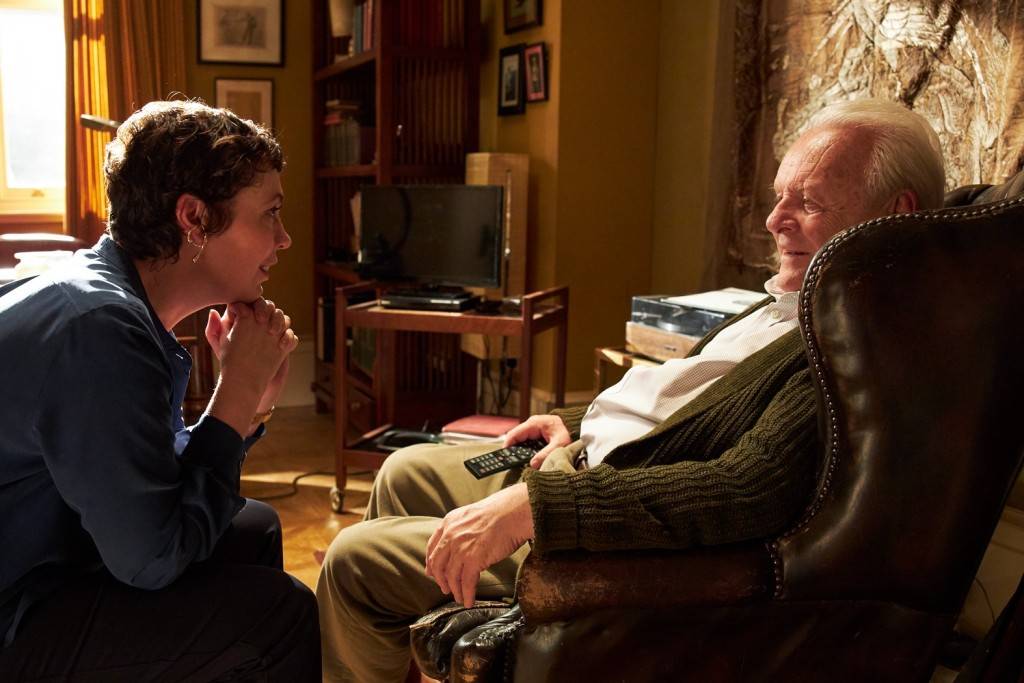 The Father, directed by Florian Zeller, tells the tale of a persistent guy who, despite getting older, tries to succeed on his own. On her piece "Le Père," the French director based the psychological drama film. Anne tries to aid and support Anthony, but Anthony rejects her. As his brain becomes confused due to dementia, he starts to lose all sense of reality.
The relationship between an obstinate father and a daughter who would sacrifice anything for her father is expertly shown in the film. In the film "The Whale," Ellie and Charlie have a similar father-daughter bond. The struggles of the father serve as the central theme of both movies.
The Squid and the Whale (2005)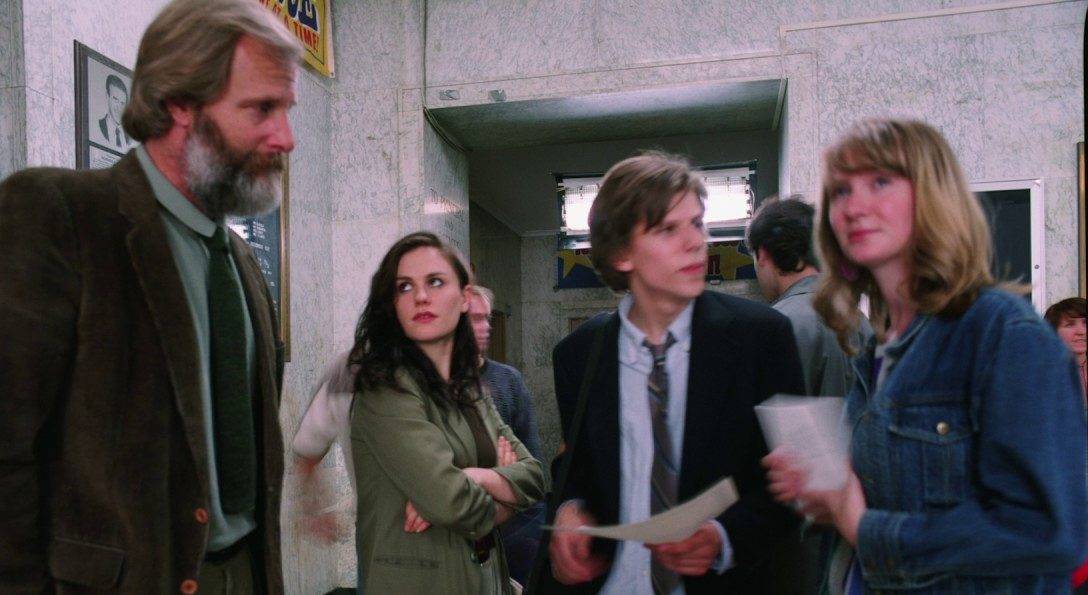 The Berkman family deals with the effects of their family breaking apart in the comedy-drama film "The Squid and the Whale." In the film directed by Noah Baumbach, several aspects of children's lives are examined as a result of their parents' divorce. Under the appearance of perfection, their disorganised life might be hidden, but as you go further, you find deeper problems.
Children from the Berkman family are seen experiencing the consequent anguish and feelings. The Berman couple also separates from one another, just like Ellie's parents did in "The Whale." Ellie also experiences the majority of the problems that the Berkman children do as a result of their shattered households.
The Wrestler (2008)
Another film that Darren Aronofsky has directed is called "The Wrestler." The director's initial attempt to capture a self-destructive individual who has had enough is Randy. Randy is living off the scraps of his reputation now that his wrestling career is practically ended. He makes an effort to reconnect with his estranged daughter in the interim.
Randy tries his hardest to find meaning in his life and something to strive for. He must, however, ultimately accept his fate and find peace with the life he has led. Randy and Charlie have the traits of having a distant daughter and a negative tendency in the protagonist.
What's Eating Gilbert Grape (1993)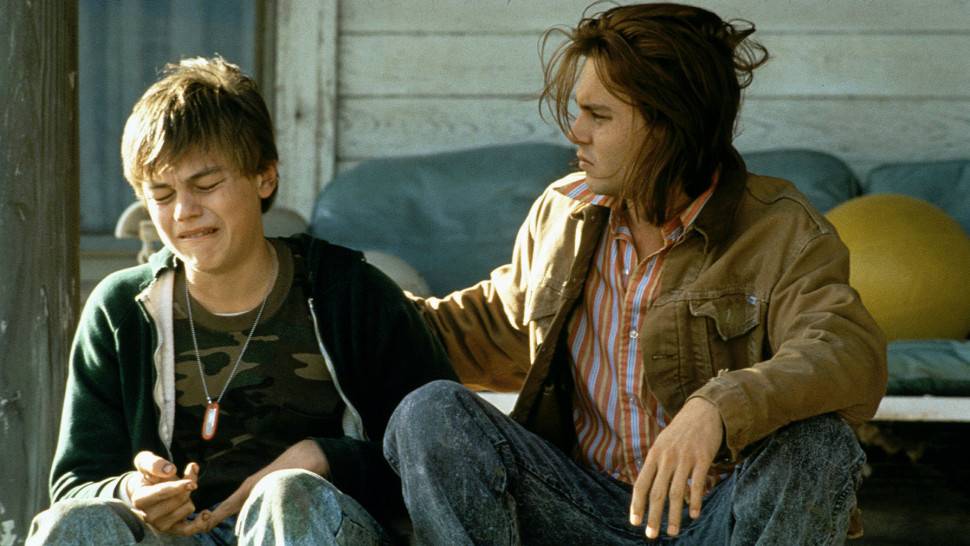 Imagine the plight of an older brother who is responsible for caring for both his mother, who is morbidly fat, and his younger brother, who has a mental handicap. Gilbert's life is centred around this. He has to make a decision after falling in love with Becky.
Gilbert must choose between being with the lady he loves and doing what is best for his family on one side, and his heart on the other. Lasse Hallström is the director of the drama film "What's Eating Gilbert Grape," which is based on Peter Hedges's self-titled novel. It draws attention to the challenging decision that anyone must make in life. The difficulties Charlie had in "The Whale" are similar to those of Gilbert's mother.
Being a binge-watcher himself, finding Content to write about comes naturally to Divesh. From Anime to Trending Netflix Series and Celebrity News, he covers every detail and always find the right sources for his research.