Netflix's 'MerPeople' is an exciting reality show that explains the ins and outs of the mermaiding community. With cameras following several stalwarts of the community, we get to witness them go about their daily lives while balancing professional and personal commitments. However, while mermaiding requires immense skill, practice, and dedication, most performers are subjected to severe health risks and other issues, making life infinitely challenging. During the show, the audience is introduced to Eric Ducharme, better known as the Mertailor. Apart from being one of the best mermaid tail makers in the world, Eric is a highly skilled mermaid, and he fell in love with the community at a young age. Well, let's delve into the details and find out where Eric is at present, shall we?
Who Is Eric Ducharme?
Since Eric grew up in Inverness, Florida, his grandparents often took him to the attractions at Weeki Wachee Springs State Park, where he would see mermaids smiling and blowing kisses from a water tank. Once Eric's parents and grandparents realized his fascination for mermaids, they took him to Weeki Wachee almost every week, and Eric would spend hours looking at the fantastical creatures that caught his fancy. On top of it, for his sixth birthday, his father arranged for two mermaids to sit with him and share his birthday cake at the state park. That was when Eric realized that he wanted to become a merman, and he soon began making tails from everyday items, including garbage bags, masking tape, bedsheets, and glue.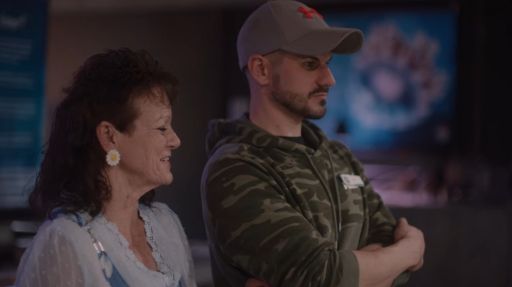 Once Eric was old enough to attend mermaid camp at Weeki Wachee, he met and got acquainted with mermaid Barbara Wynns who helped him train and even got him scuba certified. On the other hand, Eric's grandmother helped him learn the ins and outs of sewing, and the two would make mermaid tails together in the latter's sewing machine. Eventually, Barbara Wynns noticed Eric's natural talent for tail-making, and she gave him his first client when he was just nine years old. Subsequently, once Eric reached 14, he started his own website and began a full-fledged tail-making business.
Readers would be interested to know that apart from tail-making, Eric never gave up on his dreams of becoming a mermaid and kept practicing diligently. Thus, once Eric featured in a production of 'The Little Mermaid,' at Weeki Wachee at 16 years of age, he refused to look back and soon became one of the best underwater performers in Florida. Naturally, Eric's unorthodox profession, his passion for mermaiding, and his skills made him pretty famous in the community, and he appeared as a merman in the 2013 TLC documentary 'My Crazy Obsession.' Moreover, while he was running his business from his house in Homosassa, Florida, Eric soon realized that a change was in order. Hence, in 2014, he shifted operations to Crystal River, Florida, before settling in the city of Lecanto in 2021. Besides, quite surprisingly, Eric began the business on his own, and to this day, he remains a one-person company, where he is responsible for designing, manufacturing, and shipping.
Where Is Eric Ducharme Now?
At present, Mertailor tails are immensely popular for their exquisite craftsmanship and have been worn by artists like Lady Gaga. Besides, the tails have also been used in several music videos, premiere events, movies, TV shows, and advertisements, earning Eric the fame he rightfully deserves. In fact, Eric even explained the inspiration behind his work on his website and wrote that he will not stop until he can make tails for every aspiring merman and mermaid in the world.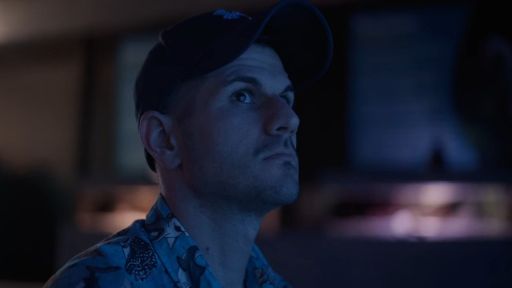 Eric currently resides in Lecanto, Florida, and is in a beautiful relationship with his fiance, Blue. Blue often helps out in the Mertailor business, and the two appear to be very much in love. Interestingly, the show documented how Eric bought a tank and held auditions to host his own mermaid shows. Well, we are happy to report that his performances have since gained popularity, and he is even responsible for taking on several first-timers who find it difficult to fit into the community. However, despite the fame, Eric insists that he loves creating tails for everyday men, women, and children who dream of being a part of the mermaid universe like he once did.
Our Team DCS includes 5 different writers proficient in English and research based Content Writing. We allow them and encourage them to follow the Entertainment news all day long. Our posts, listicles and even the exclusives are a result of their hard work.