The Netflix documentary "Muscles & Mayhem" analyses the emergence of the combat reality series "American Gladiators," including the allegations of poor management and drug usage that damaged the program's reputation. The Netflix documentary series introduces us to various former Gladiators who relate their experiences while also giving us a unique glimpse at how the 1989 programme was produced. Erika Andersch, who rose to popularity as Diamond on the show Gladiators, was one of the ex-Gladiators to stand out. Fans are now keen to discover more, so let's find out Erika's current location.
Who is Erika Andersch?
Erika Andersch was born in Germany, which will fascinate readers, even though she immigrated to the United States at an early age and had a busy upbringing. Along with that, Erika, like the majority of her 'American Gladiators' co-stars, found her love of sports in high school and even excelled in a number of outdoor sports like volleyball, softball, basketball and even soccer. Erika's talent was indeed noticed by the coaches quickly, and she soon became a stalwart member of the school squad.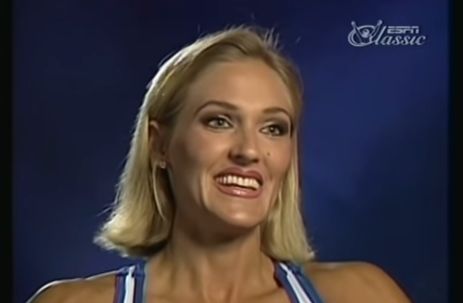 Erika discovered that bodybuilding and weightlifting were efficient techniques to raise her athletic performance in the meantime. But as she became more aware of how much confidence the sport could provide her in her daily life, the more she fell in love with bodybuilding. Erika's family was totally supportive of her desire to pursue a career as a professional bodybuilder after she graduated from high school. Erika's family actually urged her to go to the 1988 New England Bodybuilding Championship, which she won.
Erika relocated to California a few years after winning the New England Bodybuilding Championship because at the time it provided cutting-edge weight and body training for aspiring bodybuilders. The former Gladiator also experimented with various outdoor sports after moving into her new house, such as cycling, canoeing, rowing, and skiing. Producers quickly took notice of Erika because she was already well-known in the bodybuilding community, and she was given the chance to join the regular cast of "American Gladiators" for season 2. She, incidentally, remained on the cast list for seasons 2 and 3 before coming back for season 5 and sticking around for their live tour.
Where Is Erika Andersch Now?
Erika gained notoriety on "American Gladiators" under the stage name Diamond. She was a well-rounded performer who never shied away from giving every match her best. Erika then went on to play The Knifethrower Dame in the 1992 film "Batman Returns" and was also a member of "Lois & Clark: The New Adventures of Superman" season 2. In addition, her work on the show even paved the path for a prosperous career in the entertainment sector. Additionally, readers will find it interesting to learn that Erika spent a significant amount of time modelling and has been in well-known publications like Playboy.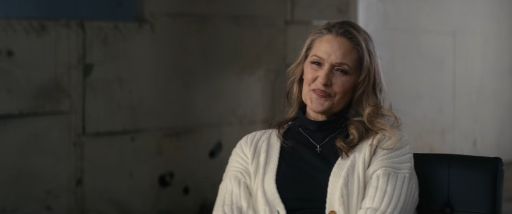 Erika currently no longer works as a celebrity in the entertainment industry and prefers to maintain a low profile in her personal life. Despite identifying as an artist on social media, the majority of her accounts are kept to private because she prefers to remain anonymous. Erika did say on the programme that she still keeps in touch with a handful of her 'American Gladiators' co-stars, and we sincerely hope that she finds success in all of her future endeavours.
Our Team DCS includes 5 different writers proficient in English and research based Content Writing. We allow them and encourage them to follow the Entertainment news all day long. Our posts, listicles and even the exclusives are a result of their hard work.