Mike Schmidt, a former mall security guard, is the main character of "Five Nights at Freddy's." After losing his job, he grudgingly accepts a night watchman position at the now-closed Freddy Fazbear's Pizza. His desire to support his younger sister Abby is what drives him. He quickly learns, though, that the establishment is hiding more than he initially thought.
The movie, which was directed by Emma Tammi, tells the story of otherworldly fear as Mike must work to keep his sister and himself safe while the animatronic mascots of the restaurant come to life. Josh Hutcherson plays the role of Mike in the movie, and Piper Rubio plays Abby, his younger sister. Additionally, Mike meets Elizabeth Lail, who plays a noteworthy role as the police officer who attends to him when he is hurt. A number of gifted young actors, including Jophielle Love, Asher Colton Spence, Grant Feely, and many more, give strong performances in the film. Considering the alleged profusion of paranormal encounters and sightings, viewers may wonder if the film is likewise based on genuine events.
Is Five Nights at Freddy's a True Story?
No, the movie is not based on a real-life incident. The authors of FNAF are Emma Tammi, Seth Cuddeback, and Scott Cawthon. The film is an adaptation of the same-titled computer game franchise, the first of which was made by Scott Cawthon. Since its first release in 2014, the video game has experienced tremendous growth in popularity. There are currently 20 video games in the franchise, 48 different types of books, a scary attraction, and a continuous queue of products.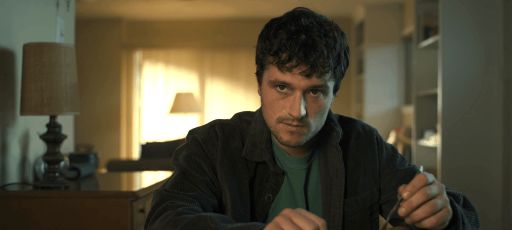 Even while the movie has fantasy elements, it also takes certain cues from reality. A noteworthy feature is the employment of robotic animals in a kids' pizza restaurant, which is evocative of Chuck E. Cheese, a well-known family eatery famous for its five-member animatronic band known as Munch's Make Believe Band. But as time went on, and perhaps as a result of the unsettling quality of these artificial figures, the idea of an animatronic band lost favour. The setting of the film gains some credibility from this real-world relationship.
Fans of the franchise have conjectured that the movie might have been influenced by true stories, and one such story that is frequently brought up is from 1993. Five people, including the manager, were shot when a resentful former employee returned to a Chuck E. Cheese restaurant on December 14, 1993, and opened fire. Sadly, four of the victims passed away. Five children were killed in the pizzeria, according to the plot of the movie and the video games, and their ghosts are rumoured to reside in the animatronic mascots. Although the franchise's developer, Scott Cawthon, has never acknowledged any link to this hypothesis, rumours about it are still prevalent among fans and conjecturers.
Cawthon stated, "My inspiration for the game was the fact that EVERY kid was scared of those things!" when discussing the idea behind the narrative. Sure, there were some courageous ones, but almost everyone in my age group agrees when they reflect on the past that those events were horrifying. Additionally, he stated that although he had previously created a family-friendly game called "Chipper & Sons Lumber Co.," the audience did not seem to enjoy it. As a result, he decided to significantly rely on creating terrifying and negative video game characters, which gave rise to the five animal robots in "Five Nights at Freddy's."
By appealing to universal human concerns, the movie does a better job at instilling terror. A major contributing factor to the uneasy feeling is automatonophobia, the fear of humanoid objects. The movie also explores the more general fear of technology and the notion that it might one day endanger humankind. Not only does it entertain, but its fusion of technological and fantastical aspects makes it a gripping horror movie that haunts audiences long after it ends. A spine-tingling movie experience is enhanced by the film's capacity to get into viewers' deepest fears, its unnerving fusion of imagination and technology, and its terrifying animatronic mascots.
Our Team DCS includes 5 different writers proficient in English and research based Content Writing. We allow them and encourage them to follow the Entertainment news all day long. Our posts, listicles and even the exclusives are a result of their hard work.