For the past few days, Republican supporters in particular have been criticising the shopping retailer Target for its Pride collection on social media. Conservatives criticised the company for using a transgender influencer in the marketing.
A song called Boycott Target has now made its way online and is currently trending on social media, adding further fuel to the fire. Rapper Forgiato Blown and a few other musicians came up with the song. Therefore, who is Forgiato Blown and how did he get well-known? Find out by reading on.
Who is Rapper Forgiato Blow?
Rapper Forgiato Blow, 39, is well-known for being a fervent Republican supporter. He has so far released 35 albums, the majority of which feature musicians, artists, and philosophies on the right. The political rap artist Blow, whose real name is Kurl Jantz, is well-known.
The Admiral Farragut Academy-educated South Florida native made his musical debut in 2013. When he made 'MAGA rap' famous in 2016 in support of Donald Trump, he quickly grew to have a sizable following. The rapper gained notoriety as "Mayor of MAGAville." He now has over 40k YouTube subscribers and millions of Spotify streams.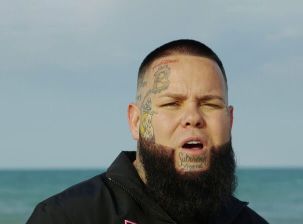 Forgiato Blow had a Breakthrough with MAGA Rap
Back the Blue, Let's Go, Brandon, 4 More Years, and Ride the Horse are some of Blow's most well-known tracks from his MAGA Rap, often known as Trumpist hip-hop subgenre. He gained a devoted following among Republicans and their sympathisers with the recordings.
"I view Trump as a rapper. a swindler. it's him. Ballplayer. You understand what I mean? He already has everything he needs. I've always thought of myself as the Donald Trump of rap," Blow said in reference to his idol.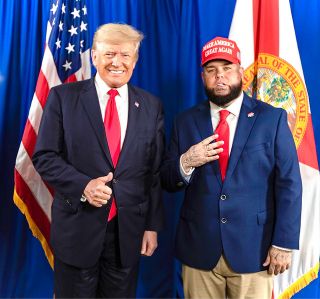 "Everyone in the music business adored me, but no one wanted to help me sign with a major record label. Or everyone wants to stand by me and be my friend when they require my assistance," he added.
"I thought that was similar to Trump; before he became president, everyone adored him… said he would become president, to which they replied, "No way." What took place after that? He was elected president. I'm the same way with music. I promised that despite being a white rapper, I would succeed, Blow stated.
Blow's 'Boycott Target' is Now Trending on Social Media
Boycott Target is a song written by Forgiato Blow last week in opposition to the retail giant. Jimmy Levy, Nick Nittoli, and Stoney Dude Bro were also featured on the song. The has already gained over 300k views on YouTube in just four days and has become very popular on social media.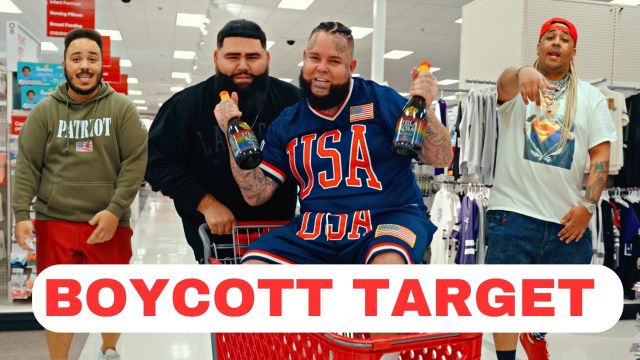 Every aisle needs to be cleaned. Your children are targets of Target. Blow raps in the song, "This agenda's gotta stop, they know we going win. After the track was a hit, he said, "That's how we alter culture. That is how we can stop the bad things that are happening to our kids.
Target has begun eliminating products from its catalogue that "have been at the centre of the most significant confrontational behaviour" in the meanwhile. The business justified caving in to the demands of the social media protesters by citing the safety and wellbeing of its team members.
Our Team DCS includes 5 different writers proficient in English and research based Content Writing. We allow them and encourage them to follow the Entertainment news all day long. Our posts, listicles and even the exclusives are a result of their hard work.