The connection between Peter Miller (Hugh Jackman) and his son Nicholas (Zen McGrath) is the focus of the drama movie "The Son." Since cheating on Nicholas's mother, Kate (Laura Dern), when he was a young boy, and abandoning the two of them by themselves, Peter has been an absentee father for the most of the 17-year-old's life. However, Peter assumes the role of a parent that he had been ignoring all these time when Kate knocks on his door and informs him that his kid is experiencing despair and has even tried to harm himself.
The Son, a film directed by Florian Zeller, presents a conflicted portrait of the nuanced bond between parent and kid. It illustrates the effects that a child's mental health, in particular, could suffer from a parent's separation. We have a few choices for films that deal with related topics if you're seeking for them. The majority of these films that are comparable to "The Son" are available on Netflix, Hulu, or Amazon Prime.
Beautiful Boy (2018)
'Beautiful Boy' is a true account of a young man's battle with addiction and his father's attempts to help him. It is based on the memoirs 'Beautiful Boy: A Father's Journey Through His Son's Addiction' and 'Tweak: Growing Up on Methamphetamines' by David and Nic Sheff, respectively. Timothée Chalamet's Nic (Steve Carell's son), who does drugs, is aware of this and receives David's (Steve Carell) unwavering support when he checks him into rehab each time he relapses.
Nic, on the other hand, battles despair and turns to drugs when life gets too much for him to handle. Through Nic's unfortunate relapses into drug use and his persistent attempts at rehabilitation, the story tracks the formation of their relationship. In its depiction of how difficult it is for a parent of a child who is battling with depression to remain patient and understanding all the time, particularly when the child thwarts every opportunity to heal, the Felix van Groeningen-directed film "Beautiful Boy" mirrors "The Son."
C'mon C'mon (2021)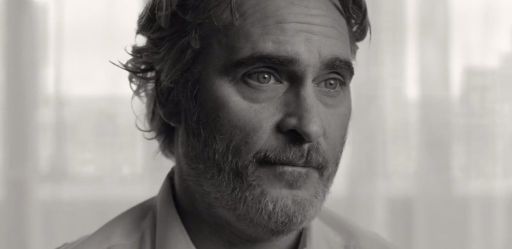 In "C'mon C'mon," Johnny (Joaquin Phoenix), a middle-aged radio journalist, tells the tale of his nephew Jesse (Woody Norman), whom he agrees to watch over while his sister Viv (Gaby Hoffman) visits Oakland to assist her estranged husband—who battles bipolar disorder—in settling into his new home. Johnny brings Jesse along for the adventure as they both work on a project that includes travelling throughout the US to interview kids about their views on the future.
Over the course of the journey, the two of them grow closer as Jesse demonstrates to Johnny what it means to truly care for someone. The Mike Mills-directed film "C'mon C'mon" shows how merely listening to a youngster may improve that child's wellbeing and, like "The Son," helps to dispel the stigma associated with mental health problems.
Fences (2016)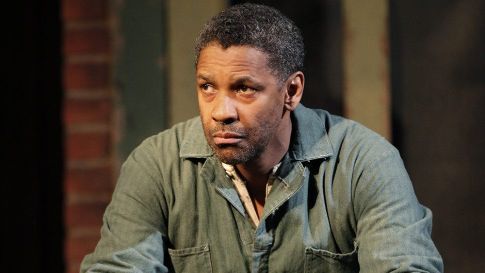 The plot of "Fences" centres around Troy Maxson (Denzel Washington) and his family in Pittsburgh in the 1950s. He supports his family by working as a garbage collector, which includes his wife Rose (Viola Davis) and son Cory (Jovan Adepo). Troy, a former athlete with dashed pro aspirations, has a pretty set-in-stone mentality when it comes to his understanding of how the world functions, particularly for black guys. Troy actively tries to discourage Cory when he learns that he might have a chance to play football in college because he thinks his son will experience the same fate as he did and wants him to obtain a career instead.
The period drama film, which Denzel Washington himself directed, shows the continuation of a cycle of abuse that began with Troy's father and was replayed (but mentally) with his son. This is reminiscent of the cycle of neglect that begins with Peter's father and is maintained by Peter, who seeks to right his wrongs too late, in "The Son."
Kramer vs. Kramer (1979)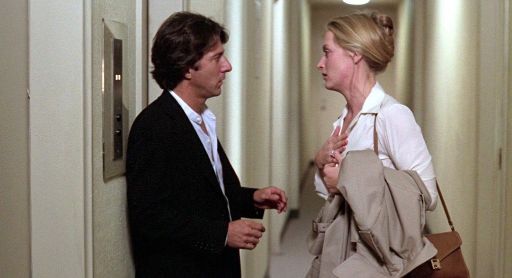 The main character of "Kramer vs. Kramer" is Ted Kramer (Dustin Hoffman), an advertising executive whose wife Joanne (Meryl Streep) leaves him and their son Billy (Justin Henry) because of his uncaring behaviour towards their family and his obsession with work. Just when Ted and his son's lives are getting back to normal, Joanne reappears in their lives with a lawsuit claiming full custody of Billy.
The Robert Benton-directed picture offers a largely accurate portrayal of a divorce proceeding involving a child and its impact on them. Similar to Peter in "The Son," Ted is a self-centered, workaholic man who sacrifices his family for his love of his career.
Ordinary People (1980)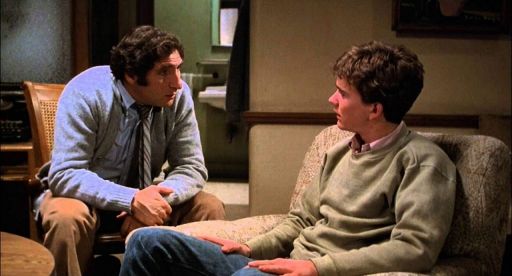 Robert Redford's film "Ordinary People," about the Jarrett family who are mourning the loss of their eldest son Buck (Scott Doebler), centres on their situation. Conrad (Timothy Hutton), the family's youngest son, makes an attempt at suicide shortly after that, causing the family to face yet another problem. After Conrad attempts suicide, his mother Beth (Mary Tyler Moore), who had always preferred her eldest son, turns her back on him.
Instead, as he attends treatment to address his mental health difficulties, his father, Calvin (Donald Sutherland), tries to connect with and comprehend his son. The 1976 novel by Judith Guest with the same name served as the inspiration for the movie, which is similar to "The Son" in that it depicts a suicidal son and his father's earnest efforts to understand and support him.
Rabbit Hole (2010)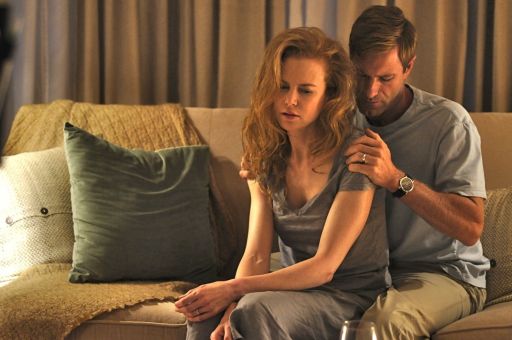 In the drama movie "Rabbit Hole," Nicole Kidman and Aaron Eckhart play Rebecca and Howard Corbett, who are attempting to rebuild their lives following the death of their 4-year-old son in a vehicle accident. Eight months after their son's death, the parents decide to enrol in group therapy together, but as they struggle to connect with one another because of their personal grief, the chasm that has grown between them over their shared loss continues to grow. Rabbit Hole, directed by John Cameron Mitchell, isn't about a parent-child bond like The Son; instead, movie concentrates on what happens to parents and others close to them after a kid dies, an emotion that The Son also briefly explores.
The Father (2020)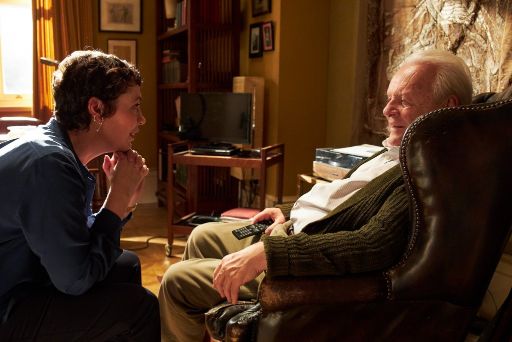 The Father, another film by Florian Zeller, depicts Anthony (Anthony Hopkins), a man battling dementia in the winter. Despite the fact that his daughter Anne (Olivia Colman) keeps sending carers to assist him with his daily activities, Anthony thwarts all of their efforts out of misguided pride and denial regarding his memory loss.
The movie may not feature a father-son relationship or even deal with depression and suicide, but, like "The Son," it demonstrates how challenging it is for the carers (in this case, Anne) to care for a loved one who is dealing with a condition that affects their mental health and independence. The depiction of the numerous ways people try to divert attention from themselves in order to make those closest to them feel like they are on the road to recovery is another part of the movie that it has in common with "The Son."
The Judge (2014)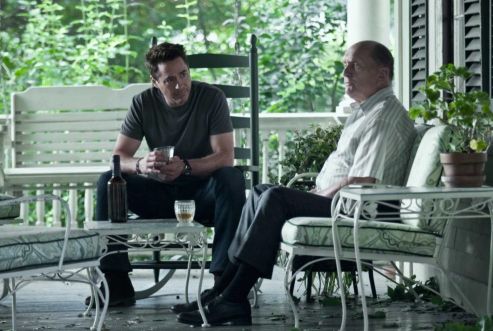 In the judicial drama film "The Judge," directed by David Dobkin, Hank Palmer (Robert Downey Jr.) and his father Joseph Palmer (Robert Duvall) have a difficult relationship. Hank, a successful attorney, and his judge father haven't spoken to each other in a long time. This is because Hank's involvement in a vehicle accident case when he was a teenager implicated Joseph as the presiding judge.
Instead of making Hank perform community service, Joseph chose to send him to jail in order to teach his son a lesson. Hank becomes Joseph's defence attorney when he is charged with murder, and the father-and-son team subsequently discovers truths about one another that cast a fresh perspective on their relationship. Similar to 'The Son,' the central premise of 'The Judge' is a neglectful father whose actions cause him to become estranged from his son and then, later, his attempts to make amends with him.
Our Team DCS includes 5 different writers proficient in English and research based Content Writing. We allow them and encourage them to follow the Entertainment news all day long. Our posts, listicles and even the exclusives are a result of their hard work.