'Deep Fake Love,' also known as 'Falso Amor,' is a Netflix reality series in Spanish that use Deep Fake technology to evaluate the reliability of the participating couples. The task at hand is anything but straightforward, and only those who are able to tell fact from fiction can call themselves Victors. Many love couples, such as Gabriela Fdez de Bobadilla and Angel Santiago, struggled to handle the challenge during the first season of the show. We are here to investigate whether the two are still dating because their journey in the series was undoubtedly unique and left many viewers wondering.
Gabriela and Ángel's Deep Fake Love Journey
Five years into their relationship, Gabriela and ngel decided to try out their relationship on the Netflix show. Both of them resolved to maintain their faith in their partners despite their fears that their spouses would find someone to connect with. However, after the two were split up, things took an unexpected turn as they began to incline towards some of the participating singles.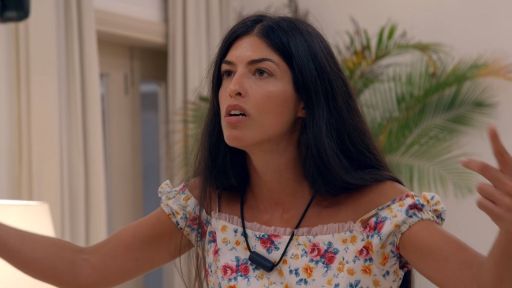 Speaking about Gabriela, she thought Torres and Carlos were both attractive but seemed more drawn to the latter. She understood that if she wanted to follow Torres, Aida Vila's interest in him might be a significant barrier. Even though Aida insisted that she had no love feelings for Torres, she was outraged by any form of intimacy between them, which annoyed Gabriela. In the other villa, Angel continued to get closer and closer to Zara, inviting her into his bedroom and having sex with her there.
After her second White Room encounter, Gabriela became incensed over the video showing Angel kissing Zara. In the meantime, Angel felt bad and was not pleased with the increasing intimacy between his girlfriend and Torres. He even said that she might be happier with Carlos. Gabriela soon had the chance to speak with Angel via a television without audio, and she was quite explicit about how much his actions had wounded her.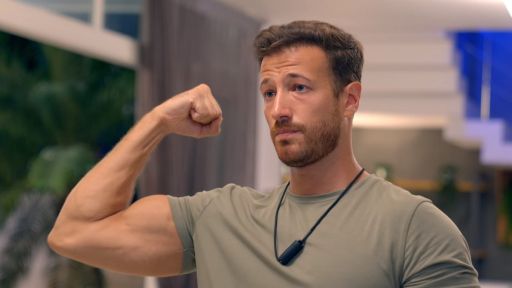 Gabriela decided to pursue her interest in Carlos after seeing that her boyfriend might not be as trustworthy as she had believed. The two eventually kissed. In the meantime, ngel and Zara simply deepened their relationship, even speculating about life beyond the programme. He insisted that he was saddened by Gabriela's growing intimacy with Carlos, but considering his own behaviour, he wasn't sure what to think.
Are Gabriela and Ángel Still Together?
View this post on Instagram
As of right now, neither Gabriela nor ngel have provided any updates on their romantic relationships. However, many people do not have faith in the future of their partnership based on their on-screen interactions with each other and the available singles in the show. Even if both reality TV stars are largely missing from each other's social media accounts, they nonetheless maintain an online presence.
View this post on Instagram

Given the aforementioned fact and the fact that Gabriela and ngel continue to follow one another on Instagram, it is conceivable that they are, at the time of writing, at least friendly. We wish them both the utmost best and hope they are able to achieve their goals in both their personal and professional lives.
Our Team DCS includes 5 different writers proficient in English and research based Content Writing. We allow them and encourage them to follow the Entertainment news all day long. Our posts, listicles and even the exclusives are a result of their hard work.