'Deep Fake Love,' also known as 'Falso Amor,' is a Spanish reality series on Netflix that use Deep Fake technology to gauge the level of trust between the participating couples. All the couples are split up and forced to coexist with singles while periodically seeing what may or may not be phoney video footage of their lovers. Given the difficulty of this experiment, it is understandable why the featured couples have attracted a lot of attention. Consider Javi Ramón and Paula Di Martino, who appeared in the inaugural episode of the show. If you're wondering if the two are still together, don't worry—we're here to investigate that!
Paula and Javi's Deep Fake Love Journey
Paula and Javi had been dating for nine years by the time they made it into the Netflix series. They explained that at this period, they had taken a brief break, and when they got back together, Javi told Paula some lies that were difficult for her to forgive. Paula intended to complete the experiment by regaining her total faith in her spouse in order to realise their shared dream of moving to Australia and starting a family.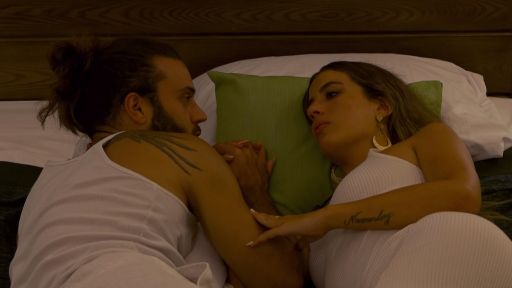 Paula attended the Venus villa after being cut off from Javi and got to know a lot of new singles there, including Lolo. Many others couldn't help but notice the two had an instant connection. Through many films, this unique bond was even brought to Javi's attention, and he made the observation that Paula favoured guys with longer hair. Paula tried to make sure that no physical boundaries were ever violated as her friendship with Lolo grew.
In the Mars villa, Javi appeared interested in getting to know Sara, although he had not made much headway in this area. Paula ended up kissing Lolo after the second White Room ceremony, felt terrible about it, and even said that this was not like her. She wanted to go, but the other guests persuaded her to stay. Lolo felt awful about her response as well, but after talking it out, they agreed to keep their friendship intact.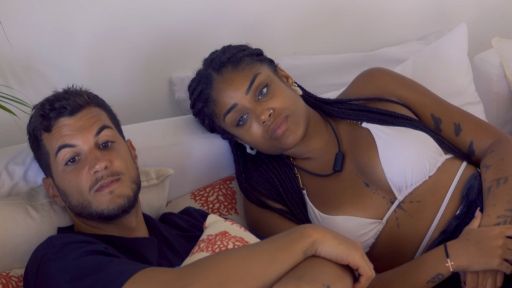 The clip of the same stunned Javi, who was unclear of what to trust and what to consider phoney. Paula did her best to not step outside the lines again. Paula noticed that his own focus had turned to Patricia and remarked that it was probably due to the physical similarities that she had with Patricia. Paula and Javi did their best to keep reminding themselves of their love for one another and the reason they were taking part in the experiment.
Are Paula and Javi Still Together?
View this post on Instagram
Paula and Javi haven't revealed any new information about their romantic relationships as of this writing. Despite this, the pair showed great trust in one another throughout the experiment and appeared genuinely torn and upset anytime they believed they had gone too far. They may have been able to work out their issues after the experiment was completed and may still be together if they have confidence in each other's conduct.
View this post on Instagram
Paula and Javi continue to be visible in each other's feeds and appear to be actively promoting the programme. It's interesting to note that Javi follows Paula on Instagram, yet the opposite is untrue. Although his persistent appearance in some of her social media posts may easily dispel any doubts about their relationship that someone may have. We wish them both the best in any circumstance and hope they are able to fulfil all of their goals, including the relocation to Australia.
Our Team DCS includes 5 different writers proficient in English and research based Content Writing. We allow them and encourage them to follow the Entertainment news all day long. Our posts, listicles and even the exclusives are a result of their hard work.