The mid-1980s Malden, Massachusetts Fells Acres creche sexual abuse trial is featured in Investigation Discovery's "What Happened at Fells Acres?" The owner of the facility, along with her two adult children, were on trial for allegedly abusing minors sexually at their establishment; all three vehemently denied the accusations. The case garnered widespread media coverage, with a sizable portion of the majority criticising the authorities' methods of questioning the putative young victims. Here's what we know if you're interested in learning more.
Who Are Gerald, Violet, and Cheryl Amirault?
In 1966, Violet R. Amirault founded the Fells Acres Day School, employing her son Gerald R. Amirault as a cook and bus driver and her daughter Cheryl Amirault LeFave as a teacher. The nursery located in Malden, Massachusetts' Middlesex County. The Amiraults' institution became well-liked in the neighbourhood as a result of parents' confidence in their care for their children. According to reports, the facility housed 60 children, and weekly rates ranged from $75 to $100.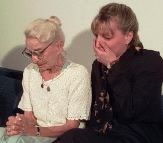 But everything changed when a five-year-old pupil at the Fells Acres Day School wet himself while dozing off in 1984. Gerald claims that he changed the youngster into some more garments at the teacher's request. The child's carer discovered him playing sexually provocative games with his cousin a few months later. The boy admitted, when his mother and uncle questioned him, that Gerald had allegedly molested him sexually. The guardians informed the authorities right away.
Because her brother—the minor's uncle—had been assaulted as a youngster, the complaining parent stated she had been worried about abuse. In September 1984, Gerald, who was 31 at the time and was the father of two children and expecting a third, was detained shortly after on suspicion of raping a minor, indecently assaulting a child, and violence on a kid under the age of 14. Additionally, the state revoked the institution's licence "due to allegations of staff members sexually abusing children while they were enrolled in the centre."
Around 80 parents of pupils at Fells Acres attended a meeting that the Malden Police arranged after Gerald's arrest. The guardians were instructed to go home and interview their kids about a magic chamber, a secret room, and a clown by the authorities. The orders from the meeting were leaked to the media, which sparked a hysteria among the kids that Gerald might have committed a sinister act involving a magic room and a clown. The parents were instructed to watch for signs of abuse such bedwetting, hunger changes, and nightmares.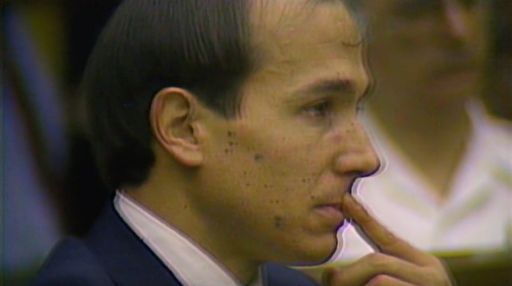 In accordance with the episode, on Labour Day 1984, 60-year-old Violet got a call regarding a complaint of child abuse against her son. Gerald was found guilty of raping and assaulting nine children within three years after being apprehended two days later. Soon after, Cheryl, Violet's 26-year-old daughter, and Violet herself were accused of committing horrifying sex crimes on kids between the ages of three and five. Gerald later claimed that the Amiraults were not questioned by the police about the accusations made against them.
Gerald further asserted that future complaining parents would provide a variety of accounts of what happened. But in 1986, he was found guilty of abusing and raping nine youngsters and given a 30- to 40-year prison term. The following year, Violet and Cheryl were found guilty of similar offences against four children in a separate trial and received sentences ranging from eight to twenty years in prison. The children testified with their backs to the defendants while standing squarely in front of the jury, as was widely reported by modern news organisations about the two court cases.
Where Are Violet and Cheryl Amirault Now?
The surge of sensational child abuse prosecutions that emerged in the 1980s, according to former reporter Paul Langer, was not an accident. He claims that in 1979, the government introduced the Mondale Act, which resulted in a significant increase in funding for child protection organisations and abuse investigations. An "industry" of child sex abuse investigations and allegations was created as a result of the massive rise in government funding that also brought about a significant increase in agencies and staff.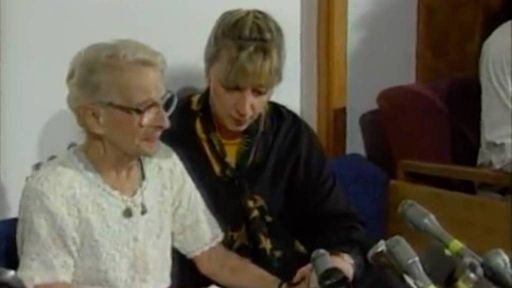 Paul claimed that the case put forth against the Amiraults showed the vigour with which the search for abuse was conducted. The episode described how Violet's husband left the family and she was left to construct her 20-year-old, wildly successful creche on her own from nothing. Along with her children, the school took on a life of its own over the next 20 years. Many kids had graduated from Fells Acres by the time the dramatic prosecutions and demonization of the Amiraults started.
None of the graduates, however, had any abuse-related tales to share. So it was unexpected when the state claimed Violet, then 60, had started raping young children and intimidating them into silence. According to reports, Cheryl, who got married in 1983, welcomed every student and their parents to church. The Boston Herald covered the occasion with a touching front-page photo of the "kindergarten teacher with a hundred children."
A few months later, the youngsters would allegedly recount horrors caused by Cheryl, her mother, and her brother while kissing their instructor with joy. Despite purported coercion and police claims of lying, no teachers at the school could be discovered who had observed anything suspicious going on there. The episode demonstrated how paediatric nurse Susan Kelley, who was responsible for the majority of the children's complaints of abuse, persisted in believing the kids even after they insisted nothing had happened.
Violet and Cheryl's sentences were lowered by the Middlesex County Superior Court in October 1992, but the Massachusetts Supreme Judicial Court (SJC) overturned that decision in 1993. Violet, the oldest prisoner in the state system, and Cheryl, who was 37 at the time, were both eligible for parole by August 1995 but turned it down since they would have had to admit to the crimes in order to be released. Violet passed away in September 1997 as a result of natural causes, but they were released in August 1995 after a successful appeal.
In August 1999, the SJC upheld Cheryl's conviction; the following month, the SJC denied her appeal for a new trial. She nevertheless avoided more prison term by coming to an arrangement with the defence in October 1999, whereby she gave up trying to have her guilt cleared. Cheryl consented to a ten-year probationary period during which she was prohibited from speaking on television, communicating with the victims' relatives, having unsupervised contact with minors, and making any money from her trial or incarceration.
Where is Gerald Amirault Now?
In July 2001, the Massachusetts Parole Board suggested that Gerald's sentence be commuted. He was released from the Bay State Correctional Centre on April 30, 2004, despite opposition from the families of the victims, despite the fact that the decision had been rejected by the then-Acting Governor Jane Swift in February 2002. According to reports, Gerald, now 69, and Cheryl should be granted pardons in November 2022 due to "grave doubt regarding the evidentiary strength" of their convictions, according to outgoing Massachusetts Governor Charlie Baker. However, he did not receive a lot of support and on December 14, 2022, he withdrew the recommendation.
Our Team DCS includes 5 different writers proficient in English and research based Content Writing. We allow them and encourage them to follow the Entertainment news all day long. Our posts, listicles and even the exclusives are a result of their hard work.