From September 2, 2008, until May 13, 2013, audiences were enthralled by the fascinating teen drama television series "90210." This outstanding programme, which was created by Rob Thomas, Gabe Sachs, and Jeff Judah, is the fourth in the venerable "Beverly Hills, 90210" series that was started by Darren Star.
It centres on a group of rich teenagers who attend West Beverly Hills High School and is set in the opulent city of Beverly Hills, California. We follow the characters' journey as they face adult issues as the story goes on, with some pursuing higher education at California University and others exploring unknown waters. Let's check out what the recognisable cast is doing now after the programme has been gone for a time.
Where is Rob Estes Now?
Actor Robert Estes is well known for his noteworthy performances in several television series. He became well-known for his roles as Kyle McBride in the well-liked primetime soap opera "Melrose Place" and Sgt. Chris Lorenzo in the criminal thriller series "Silk Stalkings." Along with his work in television, Estes has also acted in films like "I'll Be Watching," "After We Collided," and its follow-ups, "After We Fell" and "After Ever Happy."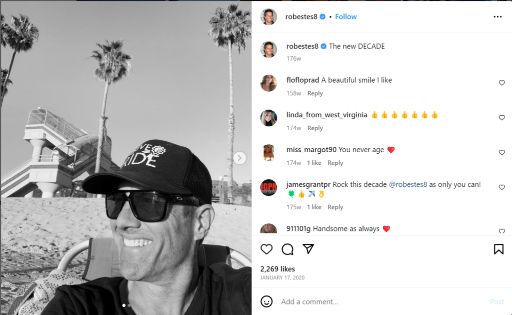 On May 1, 1992, actor Josie Bissett, a castmate from Melrose Place, and Estes tied the knot personally. Together, they are parents to two kids. However, they divorced in January 2006 after initially announcing their separation in 2005. Estes wed Erin Bolte, a teacher and surfer, on June 15, 2010. Makai Ever, their son, was born on April 29, 2011. Currently, Estes, his wife Erin, and their two boys, Mason and Makai, reside in San Clemente, California.
Where is Shenae Grimes Now?
View this post on Instagram
Shenae Grimes-Beech, formerly known as Shenae Grimes, is a gifted Canadian actress renowned for her outstanding work in both film and television. She gave a performance as a runaway girl battling to survive on the streets of Venice, Los Angeles, in the 2013 movie "Sugar," showcasing her acting talent.
'The Detail,' a police drama on CTV, featured Grimes in the role of murder investigator Jacqueline Cooper in 2018, which was her first appearance as an adult. She has also had cameos on well-known shows like "iZombie" and will be seen in the 2022 television movie "When I Think of Christmas." She also made appearances in the films "Blood Honey" and "The Rake."
In May 2012, Grimes started seeing British musician and model Josh Beech. They dated for nine months before becoming engaged in December 2012, and on May 10, 2013, they were married in Ashford, Kent, England. The couple announced their first pregnancy in May 2018, and their daughter was delivered in September of that same year. In August 2021, a son, their second child, was born.
Where is Tristan Wilds Now?
View this post on Instagram
Tristan Paul Mack Wilds, an actor, singer, and record producer, has a variety of skills. He has received praise for his outstanding achievements in music and television. For his performances as Michael Lee in the HBO drama series "The Wire," Wilds is well-known. Additionally, he made a major cameo in the "Hello" music video by Adele. Wilds has pursued a career in music in addition to acting. 'New York: A Love Story,' his debut album, was released on September 30, 2013, and in 2014 it was nominated for a Grammy for Best Urban Contemporary Album. 'AfterHours,' his second album, was published on April 7, 2017, as a follow-up.
On both tiny and large screens, Wilds has continued to display his talent. Early in 2016, he also made an appearance in the VH1 television film "The Breaks," which was about the hip-hop scene of the 1990s. The hip-hop drama series aired its entire first season in 2017 as a result of the TV movie's success. In the same year, Wilds played Officer Beck in the television series "Shots Fired," which focused on the contentious shooting of a young white man in a town with a history of racism. His television roles include those in "Tales" and "Swagger," and in 2022, he appeared in the movie "Profiled: The Black Man." Christina Wilds, his wife, is his spouse.
Where is AnnaLynne McCord Now?
View this post on Instagram
Model, activist, and talented actor AnnaLynne McCord. She is well recognised for portraying vixen-like characters, which throughout her career have brought her attention and respect. Her talent and adaptability were further shown in the 2012 movie "Excision," for which McCord won plaudits for her performance. She joined the cast of the third season of the TNT television show Dallas in 2014, playing the recurring character of Heather. Additionally, McCord played the lead part in the 2015 Lifetime movie "Watch Your Back," showcasing her acting talent in a different genre. She also co-starred with Danny A. Abeckaser in the 2018 movie "First We Take Brooklyn," broadening her range of roles.
McCord began dating actor Dominic Purcell in her personal life in 2011. The pair reconciled in 2015 after announcing their amicable split in 2014. Purcell acknowledged their rekindled romance with an Instagram post on September 25, 2020. In addition to having a great acting career, McCord is an activist who created the group The Lovestorm with the goal of bringing attention to numerous social causes.
Where is Dustin Milligan Now?
Talented Canadian actor Dustin Wallace Milligan is well-known for his memorable performances in a number of films and television shows. His roles as Ted Mullens in the Canadian television comedy series "Schitt's Creek" from 2015 to 2020 and Tom Cummings in the Canadian spy thriller series "X Company" from 2015 to 2016 both contributed to his success. By playing Josh Carter in the American television comedy series "Rutherford Falls" from 2021 to 2022, he further demonstrated his flexibility.
View this post on Instagram
Milligan has been dating actress Amanda Crew since October 2010, indicating a connection to the entertainment business. He is not just an actor; he is quite versatile. He competed in 'RuPaul's Secret Celebrity Drag Race' in 2020, demonstrating his eagerness to try new things. He chose Nina West as his drag mentor during the competition and raised $20,000 for the charity Project HEAL.
Where is Ryan Eggold Now?
Ryan James Eggold is well-known for his noteworthy performances in a number of television shows. He became well-known for his roles as Tom Keen in the NBC crime drama series "The Blacklist," as well as its brief spinoff series "The Blacklist: Redemption," and as Ryan Matthews in the CW teen drama series "90210."
View this post on Instagram
Dr. Max Goodwin, the hospital director, was one of Eggold's most notable characters in the NBC drama series "New Amsterdam," which premiered in September 2018 and ran until January 2023. Eggold's portrayal of Dr. Goodwin received favourable reviews and demonstrated his acting range. He founded Analogue A Productions more recently after securing a first-look agreement at Universal Television.
Where is Jessica Stroup Now?
Talented actress Jessica Leigh Stroup has established herself in both television and movies. She is well known for her noteworthy performances in several well-liked television series. Stroup also demonstrated her acting talent in other major TV shows, such as "The Following," where she played the part of Max Hardy from 2014 to 2015, and "Iron Fist," where she played Joy Meachum from 2017 to 2018. Her acting career has now been furthered by the inclusion of the latter series in the Marvel Cinematic Universe (MCU).
View this post on Instagram
Stroup has been referred to as a scream queen and is well known for her roles in horror films. In horror films including "Vampire Bats," "Left in Darkness," "The Hills Have Eyes 2," "Prom Night," and "Homecoming," she has acted as the lead. Stroup resides in Los Angeles, California, outside of her acting career. On September 17, 2022, she tied the knot with businessman Neil Hutchinson, beginning a new chapter in her personal life.
Where is Michael Steger Now?
Michael Steger has dabbled with producing and directing. 'Brandee Built on Crazee,' a one-woman show starring his wife Brandee Tucker, was directed and produced by him. Steger and Brandee welcomed their first child, a girl they called Poet Louise Steger, in April 2016, as they shared on Twitter. Then, on January 10, 2020, they added a son to their family, a boy called Mozart Lee Steger.
View this post on Instagram
Although Steger is best recognised for playing an Iranian-American role, he has also played characters who are Iranian, Indian, and Latin American, demonstrating his versatility. He has shown his acting talent in a variety of productions, including the 2015 television movies "Fatal Flip" and "Blast Vegas." He also made an appearance in the 2020 movie "Christmas on the Menu."
Where is Lori Loughlin Now?
Actress Lori Anne Loughlin is well-known for her appearances in many television series. She became well-known for her 1988–1995 portrayal of Rebecca Donaldson Katsopolis on the ABC sitcom "Full House." In addition, from 2004 to 2005, she worked on the creation, production, and starring roles of the two seasons of the WB sitcom "Summerland."
View this post on Instagram
In connection with the college admissions bribery scandal that happened in 2019, Loughlin and her husband, Mossimo Giannulli, entered into a plea agreement and admitted to conspiring to commit fraud in 2020. Loughlin received a two-month prison term, and in December 2020, she was freed. She returned to her role as Abigail Stanton from "When Calls the Heart" in the late 2021 season premiere of the spinoff series "When Hope Calls," her first acting appearance on television following the controversy. She also made appearances in other GAC-produced films.
Loughlin has two prior marriages. Her first marriage, which she entered into in 1989 with investment banker Michael R. Burns, ended in divorce in 1996. She and Mossimo Giannulli, the creator of the Mossimo clothing company, eloped on Thanksgiving Day 1997. Olivia Jade and Isabella Rose are their two daughters. Loughlin also has a relationship with Giannulli's kid from a previous marriage as his stepmother. 'Fall Into Winter,' a movie whose 2023 release is planned, is one of Lori Anne Loughlin's forthcoming endeavours.
How Did Jessica Walter Die?
American actress Jessica Walter had a long and successful career in theatre, cinema, and television. She rose to fame for her performance as a deranged and devoted fan in Clint Eastwood's 1971 film Play Misty for Me. For her performance in "Amy Prentiss," Walter won a Primetime Emmy Award, among other awards for her work in television. Additionally, Walter received three Screen Actors Guild Award nominations and two nominations for the Golden Globes. She was nominated for a Golden Globe for Best Actress in a Motion Picture – Drama for her role as Clint Eastwood's love interest in "Play Misty for Me."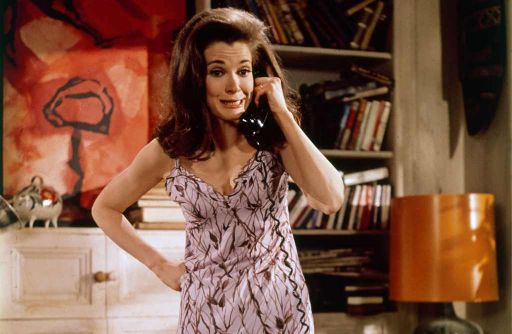 In 1983, Walter wed the actor Ron Leibman; the couple was together until the latter's passing in 2019. Together, they appeared in a number of works, such as the movie Dummy and the play Rumours by Neil Simon. Leibman also joined the cast of Archer, lending his voice to a character who later married Walter's character. On March 24, 2021, Jessica Walter, who was 80, passed away peacefully in her sleep at her Manhattan home. She left the entertainment world with a legacy of outstanding performances and accomplishments.
Where is Jessica Lowndes Now?
View this post on Instagram
Canadian actress and singer Jessica Lowndes. Additionally, Lowndes has acted in a number of films for the Lifetime Channel and the Hallmark Channel. Together with co-star Chad Michael Murray, she co-produced and appeared in the 2020 Lifetime Channel film "Too Close for Christmas." Additionally, she co-starred with Will Ferrell and Kristen Wiig in the dramatic-thriller comedy film "A Deadly Adoption" for Lifetime in 2015.
Additionally, Lowndes has acted in Hallmark Channel productions like "A December Bride," which starred Daniel Lissing. She also has important cinematic roles in "Harmony From The Heart" and "Angel Falls Christmas." Additionally, she has dabbled in singing. Jessica Lowndes is still working on numerous projects and exhibiting her acting and musical talents.
Where is Matt Lanter Now?
View this post on Instagram
In addition to beginning his acting career in 2004, Matthew MacKendree Lanter began his modelling career in 2004 with roles in the television series "Point Pleasant" and the movie "Bobby Jones: Stroke of Genius." Later, Lanter made appearances in a number of films and television shows, including "Commander in Chief." One of his prominent performances is that of Anakin Skywalker in the animated film and TV series "Star Wars: The Clone Wars." He continued to play Anakin Skywalker in more Star Wars-related media.
In the science fiction drama series "Star-Crossed" on The CW, Lanter was a co-star in 2013. He portrayed an alien boy who fell in love with a human girl. The programme examined their relationship as well as the difficulties encountered by extraterrestrials assimilated into humanity. In the NBC series "Timeless," Lanter played Wyatt Logan from 2016 to 2018. He was chosen to play George Hutchence in the 2019 season of the Netflix superhero show "Jupiter's Legacy." After dating Angela Stacy since 2009, Lanter wed her on June 14, 2013, in a religious ceremony. Together, they gave birth to a daughter in 2017.
Where is Trevor Donovan Now?
Actor and model Trevor Donovan Neubauer is also known by his stage name, Trevor Donovan. Throughout his career, he has made appearances in numerous television films and shows. Donovan was revealed to be a contender on season 31 of the well-known dance competition programme Dancing with the Stars in 2022. Professional dancer Emma Slater is his partner.
View this post on Instagram
Other significant works by Donovan include the TV film "Aloha with Love," in which he played the role of Ben, and "The Engagement Plot," in which he played Will Preston. Additionally, he appeared as himself in a guest spot on "Good Morning America." Donovan has worked as a model in addition to being an actor. He has participated in a number of advertisements and picture shoots and is well known for his good looks.
Where is Gillian Zinser Now?
View this post on Instagram
Actress Gillian Amalia Zinser is well-known for playing Ivy Sullivan in the TV show 90210. She started her acting career after attending New York University in New York City. Zinser had roles in several television programmes before "90210," including "Southland," "Cold Case," and "Cupid." She debuted in the second season from 2009 to 2010, playing recurrent characters, but was later elevated to regular cast status for the third season. For MTV, Zinser starred in "The Truth Below," her first full-length motion picture, in 2011. Alongside her '90210' co-star Matt Lanter, she also starred in the movie 'Liars All'.
Our Team DCS includes 5 different writers proficient in English and research based Content Writing. We allow them and encourage them to follow the Entertainment news all day long. Our posts, listicles and even the exclusives are a result of their hard work.