Miss Benny plays Marco Meija in Jordon Nardino's comedy-drama series "Glamorous" on Netflix. Marco adores cosmetics. He wants to do something along those lines that gives his life a purpose and direction. He works at a store that sells makeup. He also does YouTube tutorials about makeup. When it seems like nothing will be done to get him out of the rut he feels trapped in, he runs across Madolyn Addison.
Marco is given the opportunity to work as Madolyn's second assistant after she sees his promise. Marco is thrilled with the concept since it will finally let him pursue his passion. The position is difficult, though, especially after Marco learns that the business might be in danger of failing. Along with dealing with these issues, Marco must also navigate the difficulties of dating and falling in love while remaining loyal to himself. Here's all you need to know if you loved the programme and are wondering if there will be a second season. Spoilers follow.
Will There Be a Glamorous Season 2?
On June 22, 2023, Netflix launched the first season of "Glamorous." Ten episodes, lasting 45 to 50 minutes each, make up the season. The show was favourably welcomed by the critics, who praised Miss Benny for her portrayal of the complex and disorganised Marco. The streaming service, however, is reliant on viewer feedback to determine whether or not to renew the series.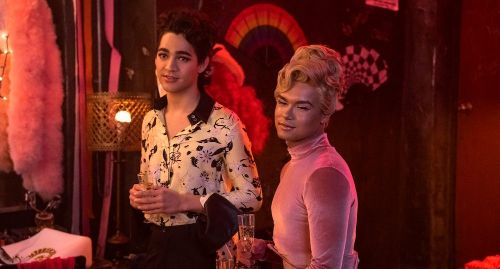 Marco and his pals experience a satisfying conclusion to the first season after resolving some significant problems in both their personal and professional life. Time had been running out for Glamorous ever since the agreement with Vendemiaire was broken, especially after the competitor corporation learned the items' top-secret formula. Venetia has the brilliant notion to entirely abandon the formula and take this as an opportunity to reinvent themselves. She had previously suggested a new line of organic goods, and it seemed to be a wonderful plan to transform and revive the company's goods and reputation.
Venetia saved the business, but she was also dismissed because she was the one who revealed the recipe. Venetia is later brought back by Madolyn as she realises how crucial she is to Glamorous. Venetia's position as Madolyn's assistant needs to be replaced now that she has earned the promotion for which she had been striving, and Marco is the obvious choice. Venetia effectively protected Marco from the challenging aspects of the job. However, he will need to put in more effort in the following season because the promotion would provide him with more difficulties.
In addition to his career, Marco also achieves progress in his personal life. Marco believes that Parker is not the person he should be with after trying to make things work with him by caving to his demands to tone down his feminine side. Parker has shown that he is not one of the people Marco needs to be around—those who accept him for who he is.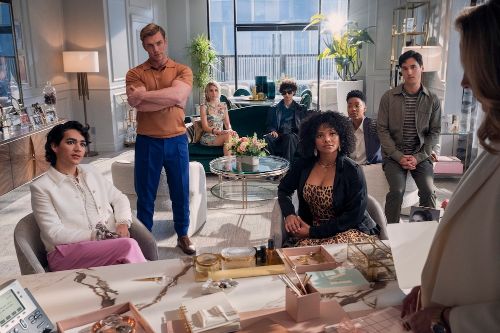 Since his mother is relocating to Phoenix, Marco must now learn to live in New York on his own. She was offered a job that she couldn't refuse, and she was certain that Marco belonged at Glamorous. So they said goodbye to one another. As a result, their home is also lost, and Marco must now locate housing. However, the meeting between Marco and the transgender expert in the epilogue is more significant.
Taking everything into account, it is evident that there is still much about Marco that may be discovered. He has a lot of decisions to make in both his personal and professional lives. His tale has only just begun, as evidenced by the Season 1 finale, and will need to be continued in the second season. We think "Glamorous" merits a second season because it's a programme that's as enjoyable and amusing as it is timely and thought-provoking. We anticipate Netflix will launch early in 2025 if it decides to proceed.
Our Team DCS includes 5 different writers proficient in English and research based Content Writing. We allow them and encourage them to follow the Entertainment news all day long. Our posts, listicles and even the exclusives are a result of their hard work.