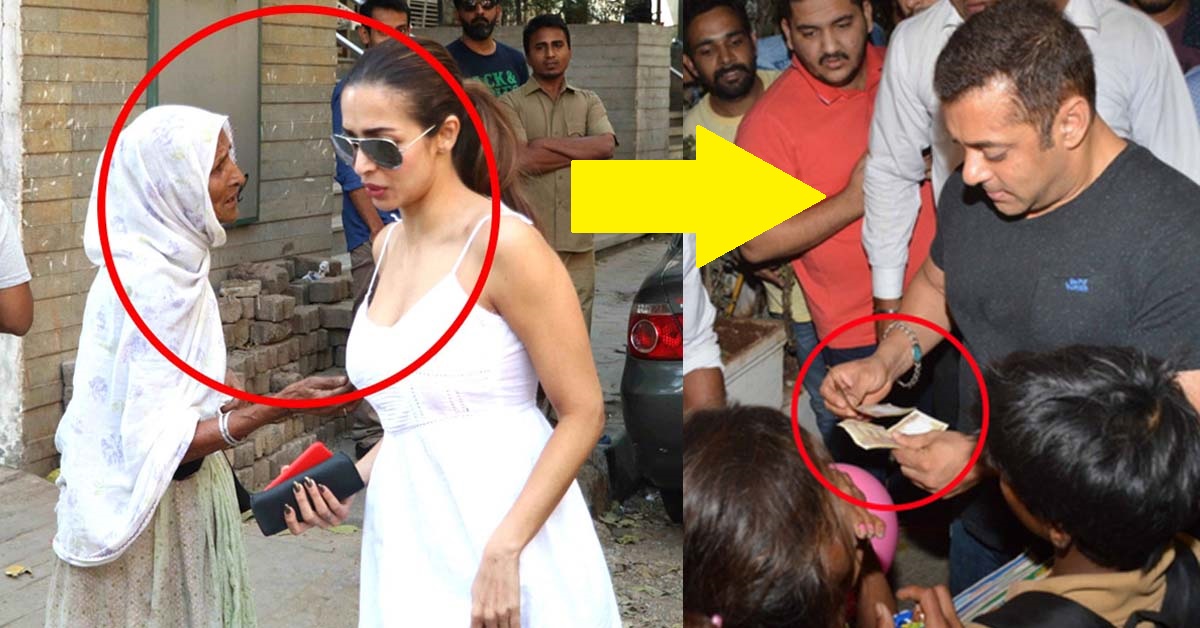 IN THE NEWS: How Celebrities React When Beggars Ask Them For Money – No. 5 Is Shameful.
One of the greatest leaders in political history, Winston Churchill once said,"We make a living by what we get, but we make a life by what we give." The quote fits well in case of these Bollywood celebs, who despite their busy schedules and flourishing careers, take out time to help others. Some of these celebs are well-known philanthropists and some of them secretly donate money to charities. Here are some Celebs Who Take Out Time For Social Causes and how they react when beggars ask for money.
Salman Khan
Salman Khan's charitable trust Being Human is a brand name now. Many celebs support Being Human and endorse for the same without any fee.Salman Khan is known for his philanthropy. Once when he came out of a restaurant, he saw some poor children selling books and balloons. He gave them free hugs and read from their books. Later he also handshake with these little fans and also made some donations.
Shah Rukh Khan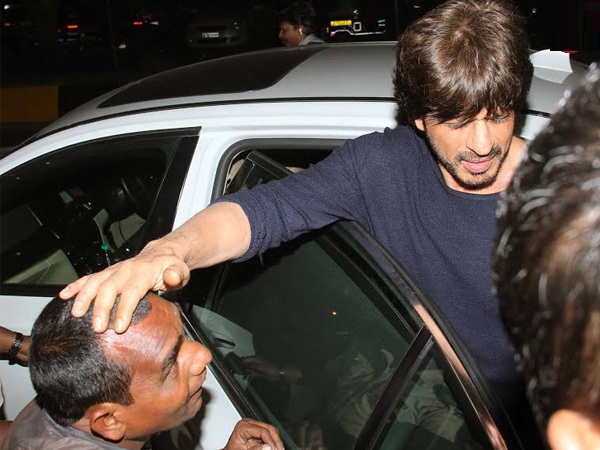 SRK is one of the board of directors of Make-A-Wish Foundation in India. He is also the first Indian to be honoured by UNESCO for his charity work. 'King Khan' of Bollywood is no behind in this race. Once when he was leaving a restaurant with his team, a hungry beggar came to him and begged for some food. SRK took no time in responding to him and asked his team to arrange for some food. He even put his hand on the beggar's head.
Zayed Khan

Zayed Khan was seen on his way to attend Fardeen Khan's birthday bash, when he was surrounded by some slum kids. He took one of them on his lap and also kissed him. He even posed for a photograph.
Fatima Sana Sheikh and Sanya Malhotra

The Dangal girls were seen at a famous restaurant and while they were leabing, some street children who were their fans apparently, came to meet them. Both the girls interacted with the kids and even posed with them in front of the cameras.
Malaika Arora

Donning a beautiful white gown, she looked gorgeous while exiting a high-end restaurant in Bandra. When she was reaching at her car, an old lady beggar came to her, she moved forward and ignored her, saying, "I don't have my bag".
Rahul Bose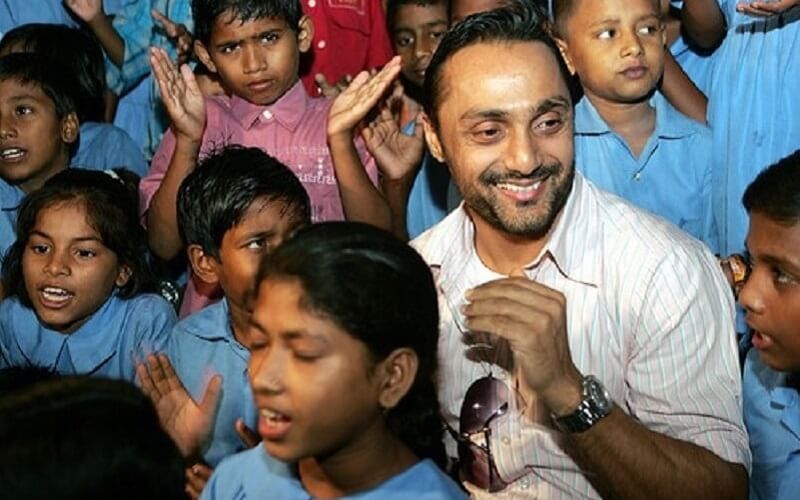 Rahul Bose might not be the most prominent celeb in Bollywood, but he makes sure his presence off-screen makes a difference. His involvement in Teach for India movement & Spastics Society of India among many other initiatives have not gone unnoticed.
Aamir Khan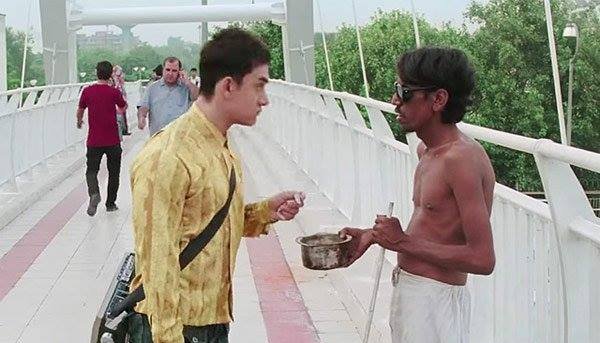 Unlike his character in PK, Aamir Khan is a well-known philanthropist. He is an Ambassador for UNICEF in South Asia. Causes supported :
Children, Disaster Relief, Education, Environment, Health, Human Rights, Poverty, Slavery & Human Trafficking.
Shilpa Shetty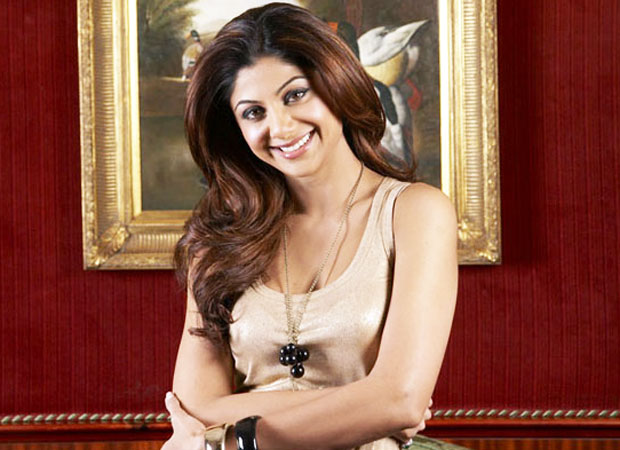 It created a buzz in media when she donated her Big Brother winning amount to AIDS awareness campaigns in India. Later, she founded Shilpa Shetty Foundation to act strongly in empowering the Orphan children.
Dia Mirza
The former Miss Asia Pacific, Dia Mirza has proved it many times that she has a heart of Gold. She has been involved with PETA, Cancer Patients Aid Association, Spastics Society of India, CRY and the NDTV Greenathon and has always been known for being a social worker.
Aishwarya Rai Bachchan
Aishwarya Rai Bachchan has pledged to donate her eyes to the Eye Bank Association of India and also initiated the Aishwarya Rai Foundation for helping the people in need.
Amitabh Bachchan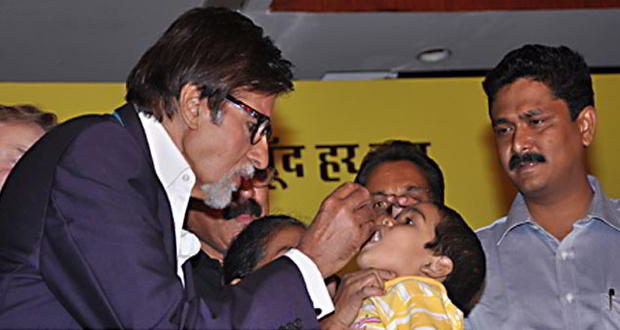 We all have seen the Polio Campaign Ad starring AB Senior in our childhoods. He has been the face for the Polio awareness campaign since forever and one the main reasons behind the eradication of polio from India.
Vidya Balan
If you have missed the sanitation campaign Ad starring Vidya Balan, look it up. She has done many such Ads to promote Sanitation and has also campaigned for World Wildlife Fund's Earth Hour campaign and Child In Need Institute.
Priyanka Chopra
Priyanka Chopra is one such celebrity who takes out time from her busy schedule to help children education. She was appointed as UNICEF's national ambassador for supporting Indian children and their right to education. She has always been one step ahead of all other actresses and has emerged as a modern woman who supports children education.
John Abraham
Associated with PETA for a very long time, John is a well known Vegan who is against animal cruelty and has been giving his services to promote PETA's campaign against animal cruelty.
Know any celeb who is involved in promoting social causes? Drop the names in comments!