The new head of the SNP is Humza Yousaf! In preparation for succeeding Nicola Sturgeon as Scotland's next first minister, he recently won the Scottish National Party elections.
Yousaf will be the first non-white leader of Scotland. In addition to this, he will also be the first Muslim to hold this position. He managed to win the elections after getting 52.1 percent of the votes of the SNP members.
In his first speech following his victory, Humza declared himself to be "the luckiest man in the world." Additionally, he paid respect to his competitors, former minister Ash Regan and finance secretary Kate Forbes, and continued, "I know collectively we will continue to work hard as part of Team SNP."
Now people are keen to know everything about the personal life of the politician. So why are you still waiting? Keep reading further to know more about Humza Yousaf's family including his wife Nadia El-Nakla.
Here's all you need to know about Humza Yousaf's wife Nadia El-Nakla (including her age, profession, and more)
Humza Yousaf tied the knot with his wife Nadia El-Nakla in the year 2019. At the moment, she is 39 years old. Her father is Palestinian, and she was born in Scotland. Her brother and sister-in-law reside in Gaza, where her family also resides. As of right now, Humza and Nadia live in Broughty Ferry, near Dundee.
For those of you wondering, Nadia is a psychotherapist by profession. In May 2022, she was elected as an SNP councillor for the West End of Dundee. Prior to that, she also worked for Scottish health minister Shona Robison as an aide.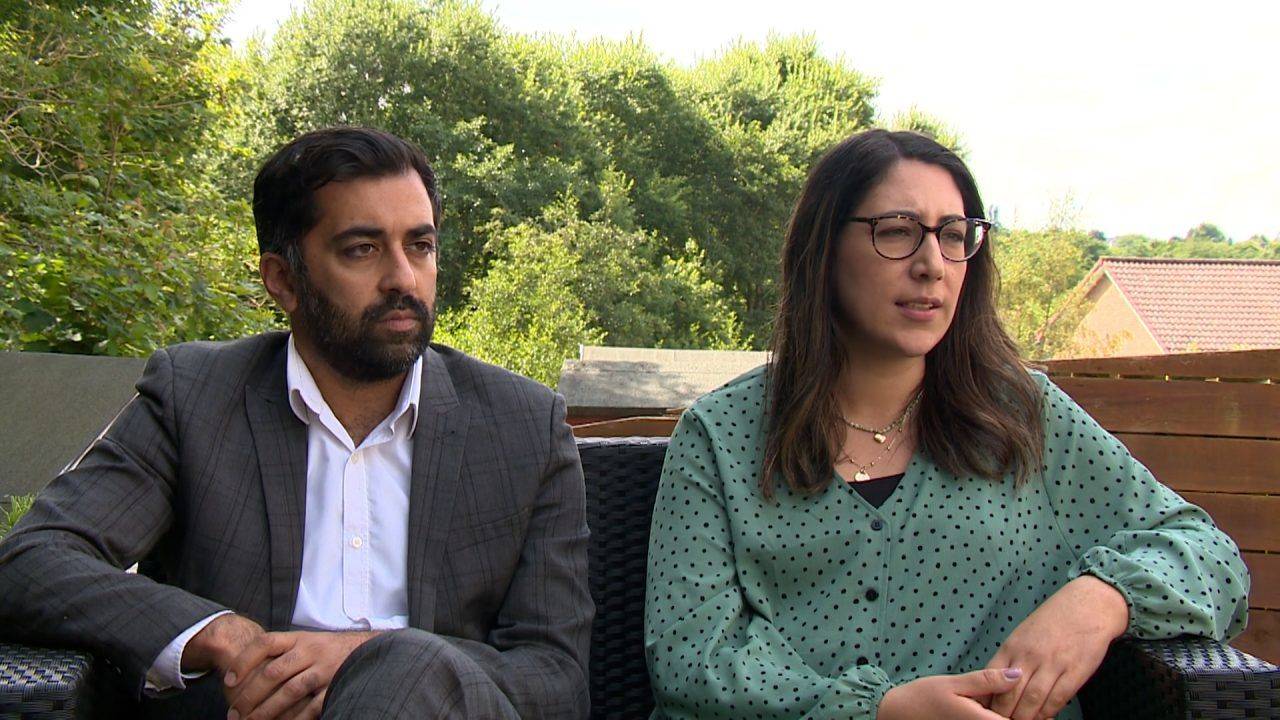 "I really want to take this time in the next five years to invest in women and get them into politics," Nadia said after winning the council seat. "In the Broughty Ferry ward, I think we've never seen a female councillor in I don't know how long."
Before getting married to Nadia El-Nakla, Humza was married to former SNP worker Gail Lythgoe. 2010 saw the couple walk down the aisle. They parted ways in 2016 after 6 years of marriage.
How many kids do Humza Yousaf and his wife Nadia El-Nakla have?
During their marriage, Humza Yousaf and his wife Nadia El-Nakla welcomed a baby girl together. The pair named their daughter Amal. Along with this, Nadia also has another daughter from a previous relationship.
Yousaf made mention of his wife Nadia and their children in his speech following his victory in the SNP elections. He expressed his gratitude to his ladylove and their daughters and the campaign staff and referred to all of them as "very special people".
Yousaf said, "I wouldn't be standing here today if it wasn't for the support, encouragement, and hard work of a number of people." He also went on to thank his amazing wife Nadia and further added that she is the "compass who helps guide me through the most difficult of times".
Sincere congratulations go out to Humza Yousaf on his victory in the Scottish National Party elections and his appointment as the party's new leader. Don't forget to stay tuned with us for the latest updates from the world of showbiz.
Being a binge-watcher himself, finding Content to write about comes naturally to Divesh. From Anime to Trending Netflix Series and Celebrity News, he covers every detail and always find the right sources for his research.