A middle-class gamer's road to becoming a pro racing car driver is the subject of the Neill Blomkamp-directed sports drama movie "Gran Turismo." Aspired racing car driver Jann Mardenborough discovers the chance to compete in the elite sport thanks to a motorsport executive, Danny Moore's creative notion of gathering the best Gran Turismo gamers together to uncover the next top racer. Jann undertakes the most important project of his life while being coached by unsuccessful racer Jack Salter and under the watchful eye of the entire racing community.
This movie successfully combines a riveting sports story with a video game adaption. The movie stays true to its eponymous inspiration while remaining grounded in reality thanks to accurate recreations of PlayStation's well-known racing simulation game. The movie shows a gripping underdog narrative with an authentic scenario after Jann Mardenborough's climb to stardom. How much of that plot, though, is based in reality? Let's investigate!
Is Gran Turismo a True Story?
'Gran Turismo' is, in fact, based on a true story. It is a biographical action-adventure film that focuses on Jann Mardenborough's time at the Nissan PlayStation GT Academy. The movie, written by renowned screenwriters Jason Hall and Zach Baylin, uses a lot of real-world events and facts in its main plot, but it also freely uses artistic licence to portray the racer's life story. Numerous characters have varied degrees of real-world inspiration, such as Danny Moore (played by Orlando Bloom) and Jack Salter (played by David Harbour).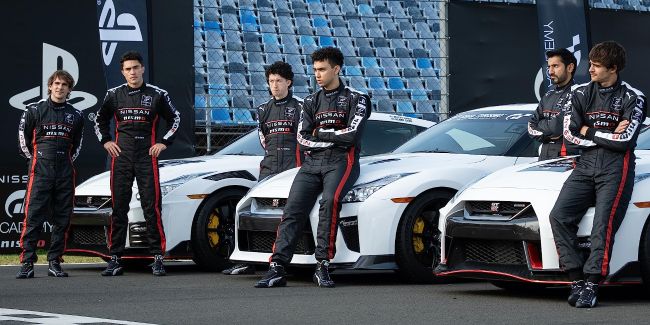 Viewers may clearly recognise the similarity between Moore's character and Darren Cox given their respective roles in both the film's universe and story. The Nissan GT Academy, which ran for eight years from 2008 to 2016, producing 22 gamers who later became racers, was founded by the latter. Nevertheless, Cox clarified the contrasts between himself and Bloom's role in "Gran Turismo" in a talk with Dexerto because he was aware of the comparisons.
Despite not being offended by Moore's erroneous portrayal of him, Cox made it clear that the character is simply a rough approximation rather than a true on-screen likeness. "These things have to be done because it's Hollywood, but my real character absolutely isn't about just trying to save the moment," remarked Cox. "[Danny Moore] is certainly not as anti-establishment and rebellious as I was, and the programme was back in the day," the speaker said.
In contrast, Jack Salter, the character played by Harbour, is a combination of several influences with no distinct personality. In order to delve into the character's inherent relatability, the actor drew for his performance from his own experiences and viewpoint. Within Mardenborough's journey, Salter plays the stereotypical older, stern mentor role and begins in an unsurprisingly negative setting.
In an interview with ScreenRant, Harbour spoke on the relatability of Salter's character development. "And then to see him [Salter] reawaken through this surrogate of Jann and with Archie [Madekwe], I think that was really easy and natural," Harbour remarked. He seems to have a natural skill, and he is also quite open-minded. He aspires to produce excellent work. In another way, it turns meta, as if the elder actor is suggesting to the younger one, "You could do greater things than I can." You can make a difference in this world. I'm just worn out, furious, and exhausted. Please take the reins, my friend.
Alternatively, Jann Mardenborough, the protagonist of Archie Madekwe's novel, is totally based on a real-life person, and the storylines and character arcs of the novel are directly inspired by the incredible journey of the real-life athlete. Even yet, the movie tinkers with some aspects of reality, shifting events and details to suit the story. The most contentious example is the movie's decision to include Mardenborough's 2014 Nürburgring crash.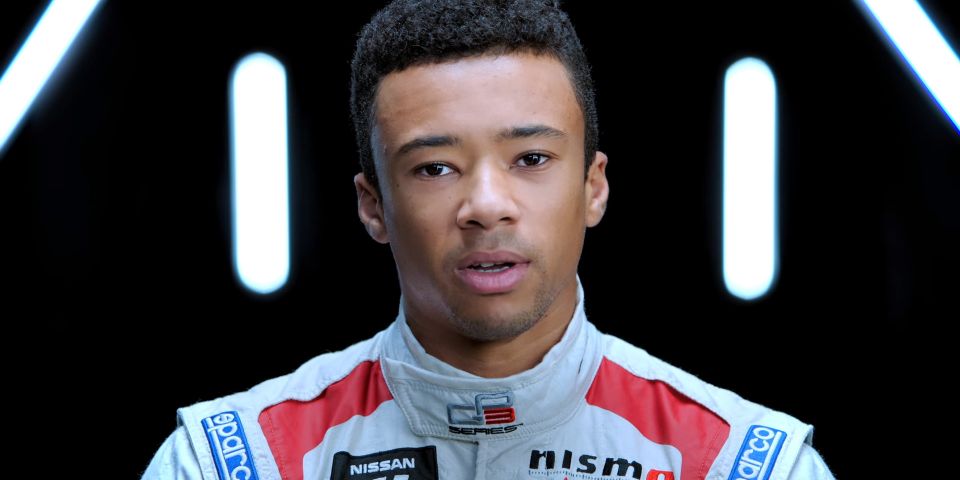 One spectator was killed and numerous others were hurt when Mardenborough's Nissan GT3 Nismo departed the racecourse and crashed into the crowd in 2014 while competing in a VLN endurance race. Despite being out of order chronologically in the movie, the tragedy has a profound impact on Mardenborough's on-screen persona and is essential to the plot.
The real-life Mardenborough, who served as Archie's stunt double in the movie, supported the movie's out-of-time portrayal of the disaster despite some audience criticism. "It's my life; it's a part of my story," he remarked. Therefore, I believe leaving that out would have been detrimental to the viewers. Mardenborough added that everyone worked to make sure the incident was accurately depicted and gave a genuine perspective of the unfortunate catastrophe.
The strength of the Neill Blomkamp-directed film lies in its dual status as a biopic and a video game movie at a time when the latter is already beginning to dominate the market. The director was drawn to the story by the exact same unusual approach. "I mean, the thing about the movie that I thought was unique and a different way to approach video game films was this totally unusual approach of it being a biography," remarked Blomkamp in an interview with Moviefone.
"His [Jann Mardenborough's] life is really compelling," Blomkamp continued, "and this combination of real-world racing and the drama of the real world where we're not in the story of a video game, yet the video game is so crucial to his journey and to the movie. That was a wonderfully creative and original way to approach a video game movie, in my opinion. In that sense, 'Gran Turismo' almost gives a fictionalised biography of some real-life events and individuals with a large dose of creative licence.