Giving customers a wide range of options, QVC offers a variety of goods for users to buy. The free-to-air television network offers a wide selection of programmes that feature goods from various categories. The hosts and presenters on the shopping channel explain the nuances and advantages of clothing, accessories for the fashion industry, home furnishings, and appliances. Jill Bauer was a popular host on QVC because of her ability to interact with viewers. Fans are still interested in her whereabouts years after she first departed the network. So, if you're interested in learning more about Jill, stop searching because you'll find all the information you need right here!
Who is Jill Bauer?

Jill, who was born and reared in California, earned a degree in broadcast journalism from the University of Missouri. She joined WLFI-TV18 in 1989 as a Weekend Anchor in order to utilise and develop her skills. Jill spent four years with the network honing her communication and journalistic skills, but she realised there was more she wanted to do. Finally, in 1993, she agreed to take a position at QVC as an on-air host. Jill ultimately moved to Pennsylvania as a result of this choice, and she has been based there for the past few decades.
Jill improved her ability to introduce people to the goods over time. She was able to use her experience as a News Reporter and Anchor to effectively push products for customers since she is a skilled storyteller with experience in both product and brand positioning. Jill made over $4 billion in sales at QVC over the course of her extensive career. Her appearance on the network was a smashing success with such a broad aura and impact. But in 2019, the TV personality made the decision to give up her ever growing stardom. What led Jill Bauer to leave QVC, then?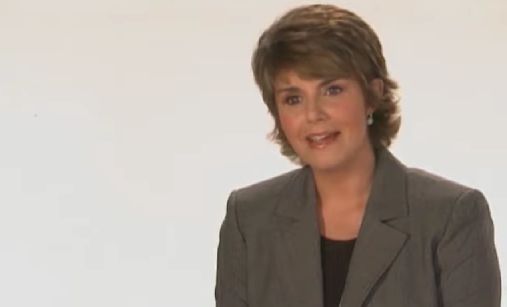 The television star explained her resignation from the retail channel on her old Instagram account. Jill was forced to consider whether or not she had accomplished everything she had planned to do after reaching many milestones over the years. On her previous Facebook profile, she also posted a video where she listed a number of goals and desires she hoped to achieve. Jill made the decision to leave the show in an effort to avoid making decisions she might later come to regret.
Where is Jill Bauer Now?
Jill Bauer left behind a 25-year career at QVC, but she has since advanced through the ranks and further cemented her place in the business. She has come thus far thanks to her experience in hosting and unscripted on-air presentations. Naturally, the TV personality continues to use the same abilities in other contexts. Jill presently appears as a contributor on-air for the "TODAY Show," NBC, "Good Day New York," and "NY Live." She leverages her expertise in product, marketing, and development to mentor others in addition to maintaining her presence on television and networks.
View this post on Instagram
Additionally, the former TV anchor has created her own company, Just Jill. She provides on-air services under its purview, including speaking engagements, hosting, and collaborations on content development. Jill also provides media training and creative consultation to anyone who want to increase their self-assurance in branding and marketing. In addition, the television personality mentors and trains young people in sales so they may improve their soft-selling abilities with organisations and businesses. Scott Brothers Global's brand ambassador Jill even lends her name to a number of items that are for sale on her website.
View this post on Instagram
Jill is equally committed to her growing family life in addition to her booming profession. She is wed to Doug Dunne, with whom she has two kids. Kylie, Jill's stepdaughter, attends the University of Missouri, and Trevor, her son, is getting ready to start college. The television personality enjoys spending time with her friends and family when she isn't attending to work-related obligations.
Jill enjoys baking and decorating, and she frequently posts advice on Instagram about baking, crafting, decorating, and buying. So, although no longer appearing on the QVC network, she still imparts her wealth of lifestyle knowledge to her devoted followers. We eagerly anticipate Jill's future career and personal accomplishments!