Netflix's 'Jailbirds' is a reality series that centres around the experiences of inmates imprisoned in Sacramento County Jail, California. The show portrayed female prisoners, their way of living, their ambitions, and their past crimes. The real-life violence, isolation, and new relationships between the inmates gave this show its realistic drama. It also shows deputies, a romance that started in jail, and the way these women live every day. It gives an honest look into their lives.
The show focused on six cast members out of the 2,400 inmates, who were all intriguing and entertaining to watch. They each had a story to tell, including hopes, regrets, and complicated feelings. This made the audience feel like they knew the inmates and their struggles. Since the first season aired in 2019, most people have been interested in seeing how the women's lives have changed. If you want to know what's new with them, here's everything you need to know.
Where is Courtney "Jay" Koranda Now?
View this post on Instagram
Courtney was worried about her relationship with Kadin. She was a mom to a boy who was 4 years old. She seems to have kept her relationship going, and since she doesn't use social media, it's safe to assume she still lives with Kadin and her son Alexei Kaname-Makua Koranda. She is now a well-known Makeup Mixologist Artist and moves between Las Vegas, Nevada, Monterey, California, and Sacramento, California, to keep a good balance between work and life. She hasn't told the audience about her plans for the future or if she wants to get back into the spotlight. This could be because she is busy taking care of her family and getting better at the moment.
Where is Tayler Renee Coatney Now?
New Avi 👅 pic.twitter.com/7PTHQV4GjC

— Tayler Coatney (@babytay20916) February 21, 2016
When Tayler was first convicted of a home invasion and burglary that led to three deaths, she was too young to be tried as an adult. She was supposed to get out of jail in 2022 after she finished her time in juvenile detention. Reports say that she is not in jail right now and is having a great time. But not much is known about her life after the incident, and her only social media accounts, on Twitter and Facebook, are not being used. Tayler also seems to have a boyfriend and lives in Galt, California.
Where is Rebecca Temme Now?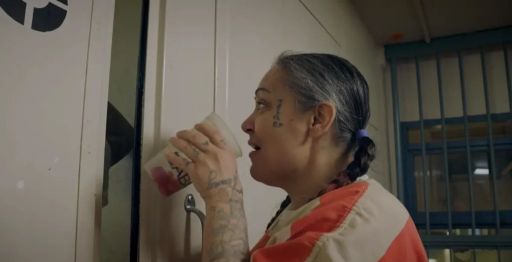 Rebecca Temme, also known as "Baby Girl," was an administratively segregated inmate. She was brought in because she was a suspect in a robbery and a murder. Rebecca was supposed to be released from prison on parole in 2022. But according to reports, she was found guilty of one murder and two thefts. Also, her past records show that she was charged with battery (using physical force against someone without their permission), felony, and vehicle theft. But on June 28, 2019, she and Baca, her partner in crime, were supposedly sentenced to life in prison without the possibility of parole. So as of right now, she is still locked up in the Sacramento County Main Jail.
Where is Megan Hawkins Now?
View this post on Instagram
Megan, who also goes by the name "Monster," used to be a tattoo artist but turned into a criminal. She was convicted of a felony during bail, possession of controlled substances, transportation of narcotics, check fraud, and stealing vehicles. She was back in jail because she used someone else's ID to steal money from a bank account, according to reports.
The car she drove to the bank was also stolen, and she had drugs and multiple credit cards that didn't belong to her. But for the time being, Megan is out of jail and living her best life with her boyfriend, Mr. Ward. After her fans helped her and gave money through GoFundMe, she was able to start over and go back to work as a tattoo artist.
Where is Ebony Natsmartt Now?
Ebony had a hot temper and was charged with a number of crimes, including burglary, robbery, assault, and identity fraud. She got the idea to start her own business from her mother, who had a nail salon and hoped to do the same one day. After she got out of jail, she was reportedly arrested (and probably put in jail) twice for breaking a lot of rules and doing illegal things. Right now, it's hard to tell if she is still in prison or not. Her social media accounts are set to private, and people are still waiting for a real update.
Where is David Matlock Now?
David got caught up in the world of crime when he was only 14 years old. He was accused of stealing and driving without a licence, and one of his worries on the show was whether or not she should try to start a long-term relationship in prison. His current status is still unknown, and there are no updates about where he is. He is also known as "Squeeze."
Our Team DCS includes 5 different writers proficient in English and research based Content Writing. We allow them and encourage them to follow the Entertainment news all day long. Our posts, listicles and even the exclusives are a result of their hard work.