'Sex & Murder: Candle Wax Killer' on Investigation Discovery tells the story of how 32-year-old Jeff Wright was brutally killed inside his Houston, Texas, home in January 2003. To conceal all traces of his crime, the murderer buried the victim's body close to his patio in a shallow hole. Within a week of perpetrating the horrible crime, they gave in to pressure and surrendered themselves up. Here is what we know if you're interested in learning more about the case, including who the killer is.
How Did Jeff Wright Die?
On March 1, 1968, Jeffrey "Jeff" Andrew Wright was born in Kenosha, Wisconsin, to Kay and Ronald Wright Sr. Most of his friends described him as a charming, sociable man who had no trouble meeting women, according to reports. His friends characterised him as a fun-loving individual who occasionally indulged in narcotics and frequented topless clubs. When the 29-year-old went on a double date with his future wife, Susan, at one of the Galveston County beaches in 1997, he was working as a carpet salesman.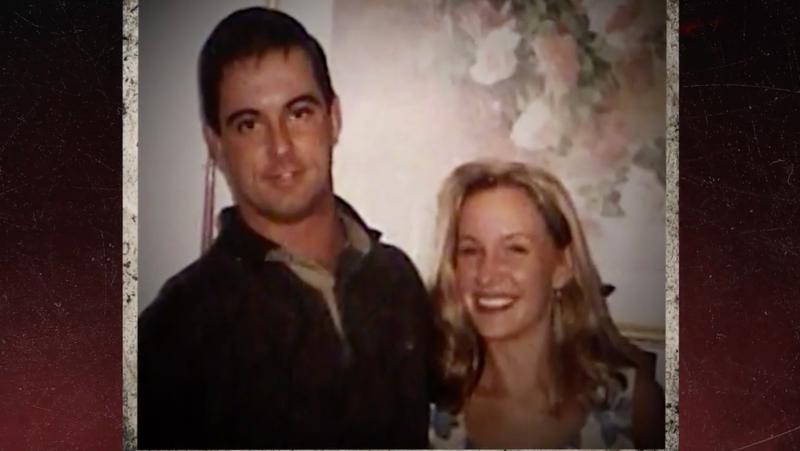 Sue Wella and Jimmy Lawrence Wyche welcomed Susan Lucille Wright into the world on April 24, 1976 in Houston, Texas. After graduating from high school, she reportedly worked as an exotic dancer at Gold Cup for eight weeks when she was 17 years old. When she got sick of dancing, she used the money she had made to go to a community college to study nursing and got a job at a hair salon. Susan, however, dropped out of school because she found it to be too time- and money-consuming. When she first met Jeff, the 21-year-old was a waiter in a Galveston restaurant.
According to former journalist Chau Nguyen, "Susan was the typical male adult trying to make her way into the world." In contrast, Jeff had partied with pals and consumed copious amounts of beer and cocaine. With his explosive popularity, appellate attorney Brian Wice claimed Jeff has the charisma and charm of any social media celebrity. But as he approached 30, he began to consider starting a family and fell in love with Susan after just one date. Susan was initially concerned about their age difference.
However, she was eight and a half months pregnant with their son Bradley when they got married in 1998. A daughter was born to her in 2002, four years later. The couple purchased a house on Berry Tree Drive in Houston's White Oaks neighbourhood after Bradley Wright was born. Friends reported that up until January 2003, they appeared to be the ideal all-American pair. Officers responded to a tip and went to 10822 Berry Tree where they discovered 32-year-old Jeff's partially buried body close to the patio.
The left hand had been eaten off after the family dog discovered the corpse. His wrists were tied with neckties, and one of his ankles was bound with a bathrobe ribbon, the detectives observed. The coroner discovered red candle wax inside of his skull, along with the tip of a tiny hunting knife that had been spotted next to his body. On the patio, a flower pot contained the blade, which was later determined to be the murder weapon. According to the medical examiner, Jeff suffered at least 193 stab wounds from his skull to his ankles.
Who Killed Jeff Wright?
Susan claimed that after four years of marriage, Jeff seemed to have changed, despite the fact that he was alleged to have used narcotics frequently enough to be a problem. She reported that while he was high, he got very hostile towards her and the kids. She further claimed that he had repeatedly physically beaten her, despite the fact that the police had no record of her ever having reported domestic abuse during the course of their marriage. Susan claimed that she became tired of his allegedly drug-fueled behaviour and that she finally lost tolerance on the evening of January 13, 2003.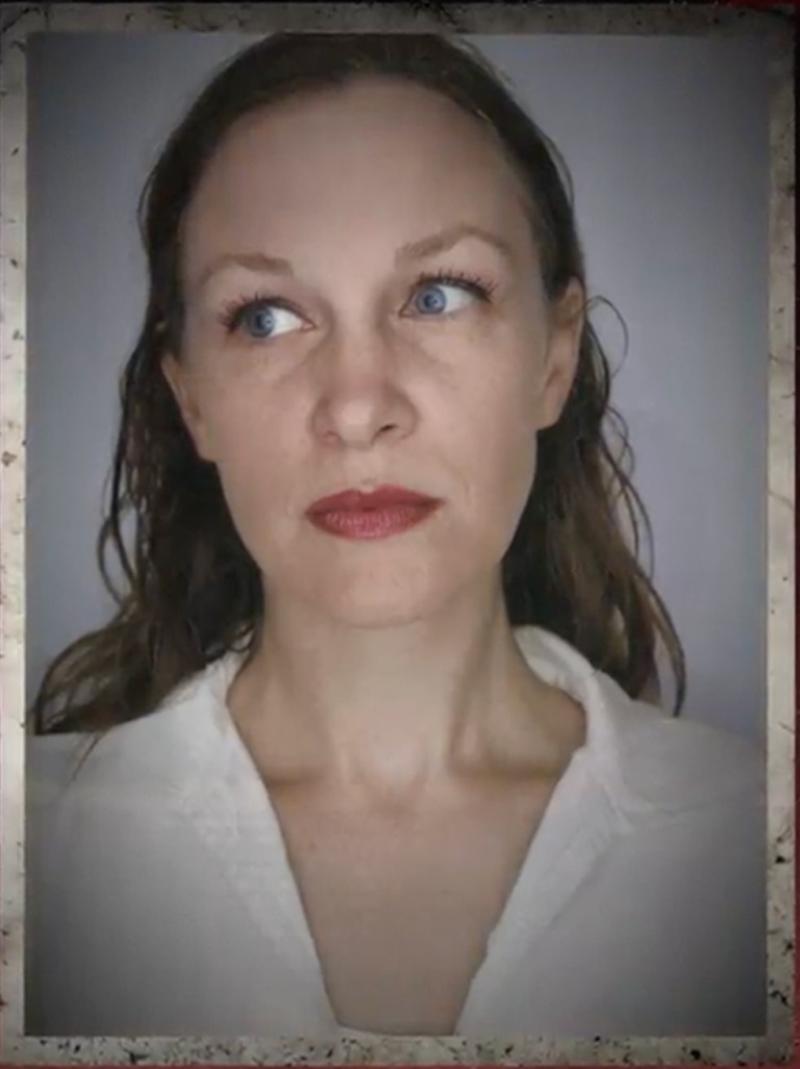 She asserted throughout her statement in court that Jeff, 34, brought another cocaine-induced high from his boxing lesson. He allegedly punched Bradley hard in the face while they were tussling. However, as the child began to scream, he became agitated and got into a heated disagreement with his wife. Their next-door neighbours, Susan and Jeff's dog, started barking as I was getting ready for bed, according to Jacquelyn Davies, who said she heard a disturbance. After about another 15 minutes, the dog started to settle down.
According to court documents, Susan called her mother-in-law and her friend Kelly Hall on the phone and claimed Jeff had left the house because of a fight. She then admitted to the prosecution that she had addressed her husband after she had put the kids to bed and requested him to get professional help for his drug addiction and anger management difficulties. She stated that after telling Jeff she would leave him otherwise, he reacted violently. Susan claimed that Jeff pushed her to the bed and then viciously raped her after assaulting her.
Susan testified that she was sleeping in bed when Jeff reportedly approached her with a knife. She was able to shove him aside and grab the knife, then stabbed him repeatedly in a rage because she was afraid he would kill her if she stopped. She described how Bradley appeared at the door during the attack, and she led the young child back to his bed before stabbing her husband. She devised her escape strategy after gaining composure, which she claimed she accomplished "in a fog."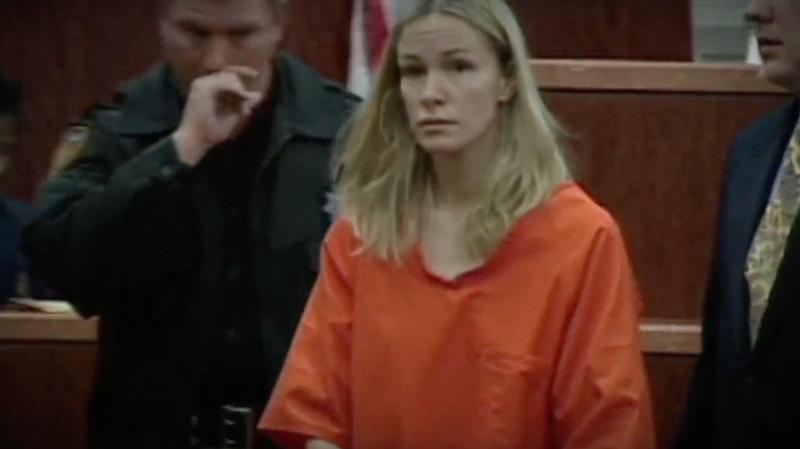 While still leaving the scene of their son's murder, Susan immediately called her in-laws and told them everything. She dumped Jeff's body in a little hole he had excavated in his garden for a fountain after raving on the phone for hours about his drug use and mounting debt to win sympathy. She then used bleach to remove as much blood as she could off the bedroom carpet before throwing the bloody linens in rubbish bags and the bloody mattress in the backyard. Additionally, she whitewashed and scrubbed the bleeding carpet remnants.
On January 14, Susan called her in-laws once more and claimed Jeff had gone back to his house to loot it and take some of his clothes. On January 15, she also reported domestic abuse, giving the identical account she gave to Jeff's parents and displaying cuts and bruises on her hand to the police. She claimed to be terrified of her husband, and a temporary restraining order was obtained. She eventually gave in on January 18 and confided in her mother as she started to crack under pressure from persistent friends and family who were bugging her about Jeff's whereabouts.
Where is Susan Wright Now?
Sue, Susan's mother, reached out to the renowned Houston law firm DeGuerin Dickson & Hennessy right away. Before informing the District Attorney's office of the location of Jeff's body, attorney Neil Davis had Susan confined to a mental hospital. The murder trial for Susan began on February 24, 2004, after she turned herself in on January 24. She used her right to self-defense in her plea of not guilty to murder. Despite showing sympathy for her, the prosecution contended that she killed her husband in order to cash on a $200,000 life insurance policy.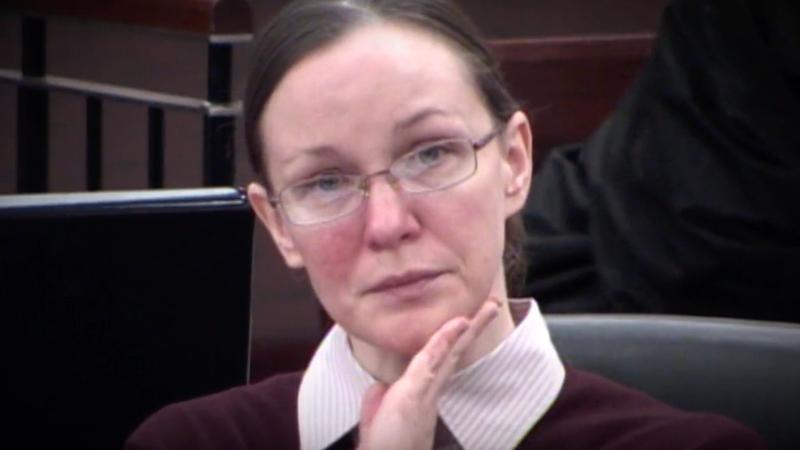 The prosecution claimed she had never reported domestic abuse, exploited her prior experience as an exotic dancer, and that she had enticed her husband with the prospect of kink before killing him in cold blood. Susan continued, nevertheless, saying that she did it out of concern for her family's protection from her allegedly adulterous and drug-addicted husband. In March 2004, she was found guilty and given a 25-year sentence. In 2005, the Texas Fourteenth Court of Appeals denied her appeal.
Misty McMichael, Jeff's ex-fiance, however, came forward as a witness during her re-appeal in 2008 and detailed how she experienced abuse and violence throughout the course of their four-year relationship. Susan was given a second chance at sentencing in 2009 by the Texas Court of Criminal Appeals, and in November 2010 her punishment was lowered from the initial 25 years to 20 years. Susan, aged 47, had her request for parole denied twice, in June 2014 and July 2017, but on December 30, 2020, she was granted parole.
Being a binge-watcher himself, finding Content to write about comes naturally to Divesh. From Anime to Trending Netflix Series and Celebrity News, he covers every detail and always find the right sources for his research.