"Waco: American Apocalypse" is a Netflix original documentary series that lives up to its name in every way. The only way to describe it is as haunting, heartbreaking, and horrifying all at the same time. This is because it has interviews with almost everyone who was involved in the 1993 standoff between the federal government and the Branch Davidians group. Agents Jim Cavanaugh and Bill Buford from the Bureau of Alcohol, Tobacco, Firearms, and Explosives (ATF) were among them. If you want to know more about them, we've got you covered.
Where is Jim Cavanaugh Now?
James "Jim" Cavanaugh was born in New Jersey, but he first became known as a great law enforcement officer in Florida, where he worked as a Sheriff's Deputy in 1974. So, it's not surprising that he got a job at ATF when he applied just a few years later. He was able to quickly start his federal career in Nashville, Tennessee, a city with a lot of different people. He stayed here for 8 years before becoming a Resident Agent in Kansas. After that, he moved up to the Explosive Division and Special Operations Division in Washington.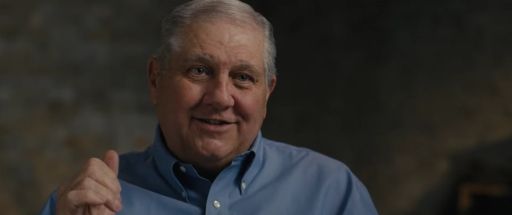 A short time later, Jim became the Assistant Special Agent in Charge in Dallas, Texas, but he quickly went back to Washington HQ to become the Deputy Chief of the Explosive Division. From there, the high-level Agent ran the Birmingham Division, which was so successful that it helped him run the whole Nashville Office until he just couldn't do it anymore. In other words, the former negotiator served his country as an ATF agent for almost 33 and a half years, or until March 2010, when he turned 57 and had to retire by law.
Jim was proud to have played a major role in several high-profile cases, such as the 2002 sniper spree in Washington, D.C., the 1993 Waco siege, and the 5-year search for bomber Eric Rudolph in the 1990s. So, even though the 70-year-old has been out of the field for a long time, he still speaks out about these and other issues, like gun laws, in publications all over the country. Also, it looks like the proud family man lives in the southern state of Tennessee, where he works for NBC News as a law enforcement analyst.
Where is Bill Buford Now?
Back in the 1960s, when the Vietnam War was getting worse, Bill turned down a full football scholarship at the University of Kansas to join the Army. The truth is that he comes from a military family, so all he wanted to do was follow in his ancestors' footsteps. He had no idea that this path would soon lead him down a road he could never have imagined. Before he went to war in 1965, he did a lot of training with the special forces, but he still got shot at six times. After that, his goal was to keep getting better every step of the way.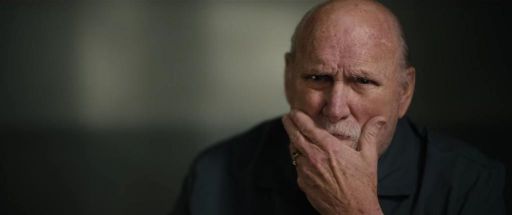 Bill reportedly went to war for a year and came home around 1966. He then joined the Bureau of Alcohol, Tobacco, Firearms, and Explosives (ATF) to try some new things. There, he honed his skills to perfection and taught new agents how to do the same. On February 28, 1993, the shootout with the religious sect turned everything upside down.
Bill was also in the front lines on this strangely fateful day, so he took the brunt of the damage. He was shot all over, so it's a miracle he's still alive today. The truth is that his unwavering loyalty and determination also helped him move up the ladder. Before he retired for good, he was the Head of Office in Arkansas, where he was known for his hard work and loyalty.
From what we can tell, Bill started the Arkansas State Police Bomb Squad after he retired because he felt a real need for it. This shows that he has settled down in this state for good. As for his personal life, the former Special Agent seems to prefer a quiet life with his family. He still works in law enforcement, though, by giving speeches or teaching officers how to stay in a fight no matter how badly they're hurt.
Our Team DCS includes 5 different writers proficient in English and research based Content Writing. We allow them and encourage them to follow the Entertainment news all day long. Our posts, listicles and even the exclusives are a result of their hard work.