The first episode of the second season of Jujutsu Kaisen, titled "Hidden Inventory," provides insight into Geto Suguru and Satoru's early years at the Tokyo Jujutsu High. Utahime and Mei-Mei's argument over whether or not to wear the veil on one of the missions leads to an unexpected turn in the conversation between the two friends. Masamichi alerts them to their new mission from Tengen just before they are ready to engage in combat. 'Jujutsu Kaisen 2nd Season' or 'Jujutsu Kaisen' Season 2 Episode 1 has ended, and here's all you need to know. Spoilers follow!
Jujutsu Kaisen Season 2 Episode 1 Recap
Geto Suguru used to labour for the greater good and was even friends with Satoru when he was a much younger sorcerer. Unfortunately, because he was nearly constantly busy with exorcising and absorbing curses, his existence was not as thrilling as he would have wanted. At about the same time, a section of the city that was overrun with cursed spirits was given to Utahime and Mei-Mei for inspection.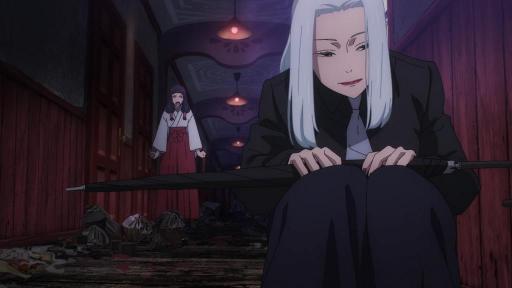 During their inspection, Utahime and Mei-Mei were understandably wary and entered a run-down house without knowing what to anticipate. Soon after, they understood that they were encased in a wall and had to flee by moving as quickly as they could in separate directions. However, Satoru, Getou, and Shoko had already arrived as backup by the time their plan was realised.
Getou, Satoru, and Shoko finish the task and head back to Tokyo Jujutsu High. Satoru and Getou appear to debate on how to wear the veil as they are playing basketball on the floor. Shoko bolts for the door as soon as she realises they might get into a fight. Satoru and Getou, on the other hand, are adamant, and Getou even wants to continue the fight outside of the basketball court.
Jujutsu Kaisen Season 2 Episode 1 Ending: What is a Star Plasma Vessel? Why is it Important For Tengen? Who Are the Curse User Group Q and the Star Religious Group?
Masamichi shows out on the basketball court just as Satoru and Getou are ready to start fighting and tells them that Tengen has given them an assignment. They are instructed that because Riko Amanai is compatible with Tengen, they must escort and destroy her Star Plasma Vessel. Masamichi continues by explaining that Tengen has the cursed ability of Immortality, which grants them an endless life span. Unfortunately, using this method does not slow down the effects of ageing.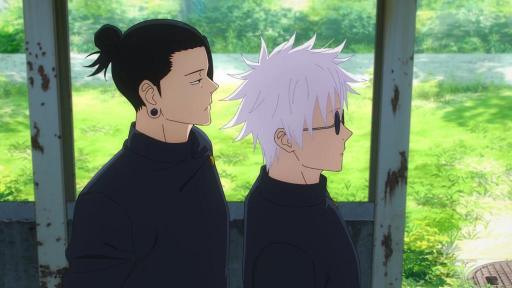 Therefore, as Tengen begins to age significantly, the cursed technique begins rewriting his body, which will cause him to evolve. Then he will stop being a human and turn into a higher form of being. Getou continues by saying that this would essentially mean that Tengen will cease being himself and even become a menace to people, even though Satoru sees nothing wrong with that. As a result, it is crucial that Tengen locates a Star Plasma Vessel that is compatible with them so that they can ingest her and halt the impending evolution process.
But the fact that two organisations are vying for Riko Amanai's life just makes the issue more difficult. First is the Curse User Group Q, whose goal is to destabilise the jujutsu community by inciting Tengen's rage. The Star Religious Group, also known as the Time Vessel Association, also prays to Tengen and regards them as their god. Satoru and Getou must guard the girl in the interim because Tengen is scheduled to merge with her in the next two days.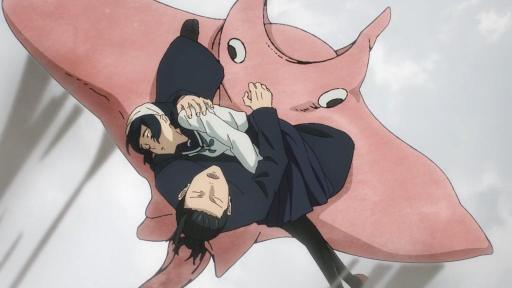 Star Plasma Vessels are mostly young women who have been given the power to resurrect Immortality by physically combining with the practitioner of the cursed technique. Finally, Getou and Satoru accompany her, but Getou walks to the flat while Satoru waits outside. As soon as he enters the flat, a great explosion occurs, and Getou witnesses the Star Plasm Vessel crashing through the wall. A Group Q member confronts Satoru in the meantime.