The South Korean drama "Revenant," which is filled with an intriguing premise and terrible anxiety, tells the tale of Gu San-Yeong, a young lady whose predicament forces her to work many jobs. However, when Gu San-Yeong realises that she is possessed, things quickly go from bad to worse. Yeom Hae-Sang understands her predicament when she learns that the ghosts that stalk Gu San-Yeong have a connection to deaths that occurred ten years ago. Several spooky motifs arise as the duo sets out on a quest to uncover the mystery's cause.
In the series, author Kim Eun-hee combines mythology with contemporary horror. Kim Tae-ri, Oh Jung-se, and Hong Kyung give strong performances in the horror crime thriller. The series explores the ominous concept of unsolved mysteries while casting a shadow over its protagonist. Here is a list of comparable shows if you liked the portrayal of a universe where crime and riddles transcend spatial and temporal realities. Several of these programmes, including "Revenant," are available to stream on Netflix, Hulu, or Amazon Prime.
Black (2017)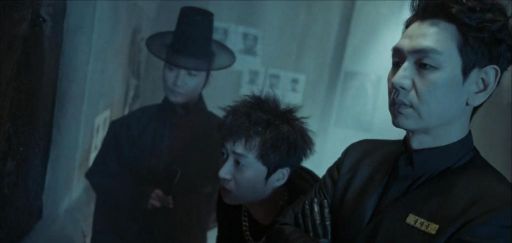 'Black' is another series by Choi Ran with a decades-old mystery that is intricately related to the plot. Han Moo-Gong, a detective who has been taken over by the Grim Reaper, is the main character of "Black." Their worlds clash when he meets a lady who has the ability to see the dead, and horrors result. The pair is caught up in a sinister mystery that spans 20 years as ontological truths come to light. 'Black' likewise tells the tale of an unwary detective who has been taken over by death, much like Gu San-Yeong, whose fate is complicated by her ownership.
Bring It On, Ghost (2016)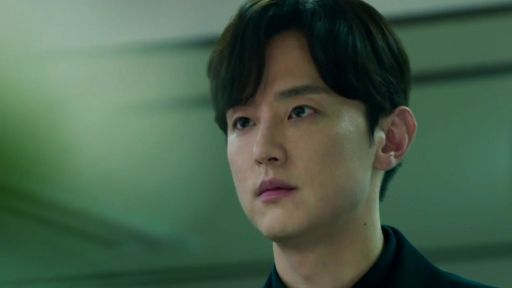 Since he was a young child, Bong Pal has been fighting the ghosts and using his special talent to drive them away. Things shift, and destiny intersect, when he encounters a tenacious ghost at a haunted high school. Bong Pal quickly learns that not all ghosts are evil as the pair begins battling them together. But as the two get closer, a far more terrifying threat appears. In the same way that Gu San-Yeong becomes caught up in a terrifying mystery, Lee Dae-Il's comedy "Bring It On, Ghost" likewise offers a humorous look into the mystique of the afterlife.
Hotel del Luna (2019)
In the "Hotel del Luna," death is only another stop for wandering spirits. The series centres on an enigmatic hotel that is situated in the middle of Seoul. The hotel's mystery hostess, who is invisible to humans, hires a human manager after a cruel wager. Several tangled themes emerge as ghosts keep stopping by the motel before departing for the afterlife.
The series, which was created by Hong Jung Eun and Hong Mi Ran, stars Yeo Jin-Goo, Lee Do-Hyun, Kim Soo-Hyun, and Sulli in addition to Lee Ji-eun as the lead character. 'Hotel del Luna' explores a number of subjects with a touching narrative that delves into the metaphor of life and provides a moving remark on mortality. Therefore, if you were captivated by Gu San-Yeong's internal struggles in "Revenant," you'll find this series to be just as compelling.
Save Me (2017)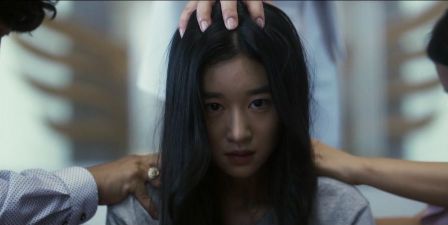 The series, which was developed by Jung Shin-Kyoo and stars Ok Taec-yeon, Seo Yea-ji, Woo Do-hwan, and Jeon Yeo-been, explores the unrestrained effects of false beliefs. The protagonist of the tale is a young woman named Im Sang-mi, whose family relocates to Muji County from the Seoul suburbs as a result of her father's failing business. Here, a religious cult seduces her family, trapping them for years. Sang-mi doesn't have a chance at freedom until she runs into her schoolmates in an alley years later. This is the ideal show to watch next even though 'Save Me's' horror aspects are missing, as it still has a gripping psychological thriller that almost seems unreasonable.
The Cursed (2020)
Yeon Sang-Ho's "The Cursed," which deconstructs the shamanic tradition, begins in the wilderness of a mountain where a mother and her daughter live hand-to-mouth shamanism. So Jin continues to cause destruction after an unexpected tragedy kills the mother and leaves her alone. Ten years later, the story continues as So Jin develops into an intriguing teenager with a special talent. When So Jin meets a social issues reporter who is determined to take on an evil corporation, the plot becomes even more complicated. Therefore, if the unusual pairing of Gu San-Yeong and Yeom Hae-Sang piqued your interest, you'll find this missionary team to be just as entertaining.
The Ghost Detective (2018)
Han Ji-Wan's "The Ghost Detective," another unsettling premise that engulfs the protagonist in a terrifying conundrum, tells the tale of Lee Da Il, a guy who formerly owned his own private detective firm. After being involved in a missing kid investigation, Lee Da Il eventually passes away and transforms into a spirit. Fortunately, Jung Yeo Wool is able to see his ghost, and they are able to communicate. The plot develops into an intense thriller as the pair sets out on a quest to investigate a string of serial suicide cases in which a lady in red appears. 'The Ghost Detective' delves into a mystery thriller that is not limited by reason and logic, much like 'Revenant' recalls the dreadful terror of ghosts and holy items.
The Guest (2018)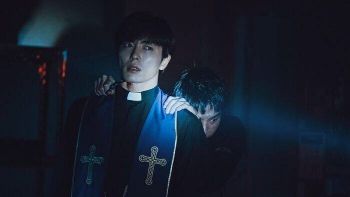 Yoon Hwa-Pyung, who was born into a family of shamans and has the gift of seeing ghosts, maps the line between a blessing and a curse. Hwa Pyung navigates a number of terrifying circumstances because she is a psychic with the ability to see into the afterlife. Years ago, Hwa Pyung came across a strong monster who terrorised the villagers and eventually killed his family as well. Twenty years later, Hwa Pyung continues to serve the possessed while working as a cab driver. The Guest by Kwon So-Ra and Seo Jae-Won includes the same resolve that drives Gu San-Yeong and Yeom Hae-Sang to unearth a criminal drama. He is driven by his duty and jilted by his past.
Tomorrow (2022)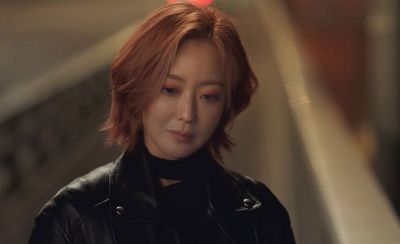 Choi Jun-Woong is a youthful job seeker in this story of the unbelievable, half-human, half-spirit. Everything changes, though, when he meets the Grim Reapers Koo Ryeon and Lim Ryung Gu, a team entrusted with preventing suicide. Jun Woong is soon hired to work as the newest contractor for the death angels crisis management team. Jun Woong finds himself caught up in a variety of unforeseen circumstances as he manoeuvres the delicate balance of the underworld and completes specific missions. 'Tomorrow,' created by Hong Sook-Woo, offers a peek of the prevailing ideas just as 'Revenant' delves into mythology and investigates the hidden meanings of sacred items.
Our Team DCS includes 5 different writers proficient in English and research based Content Writing. We allow them and encourage them to follow the Entertainment news all day long. Our posts, listicles and even the exclusives are a result of their hard work.