19 K-pop Girl Groups You Should Definetly Follow If You Love K-pop
Underappreciated girl groups abound in K-pop, with ability that has gone unnoticed by the rest of the world. These are most commonly referred to as nugu groupings. In the Korean music industry, thousands of new groups emerge each year, yet only 5% of them achieve any form of success. These nugu groups, unlike those who are fortunate enough to debut under big names like HYBE LABELs, SM Entertainment, YG Entertainment, JYP Entertainment, Cube Entertainment, and so on, had to start on a rocky path from the beginning. Even though they are extremely talented, their company is not well-known, thus they do not receive as much attention.
Despite this, certain groups have built a name for themselves in the K-pop business despite their initial lack of popularity. Many now-famous musicians, such as BTS, Mamamoo, IU, and others, have told their emotive and inspirational stories about how they struggled to build a name for themselves in the harsh world of K-pop. We'll be listing some of these nugu/underrated K-pop girl groups in this article, and you'll be stunning in seconds. In fact, you'd think it's crazy that they aren't more well-known in the sector!
Alice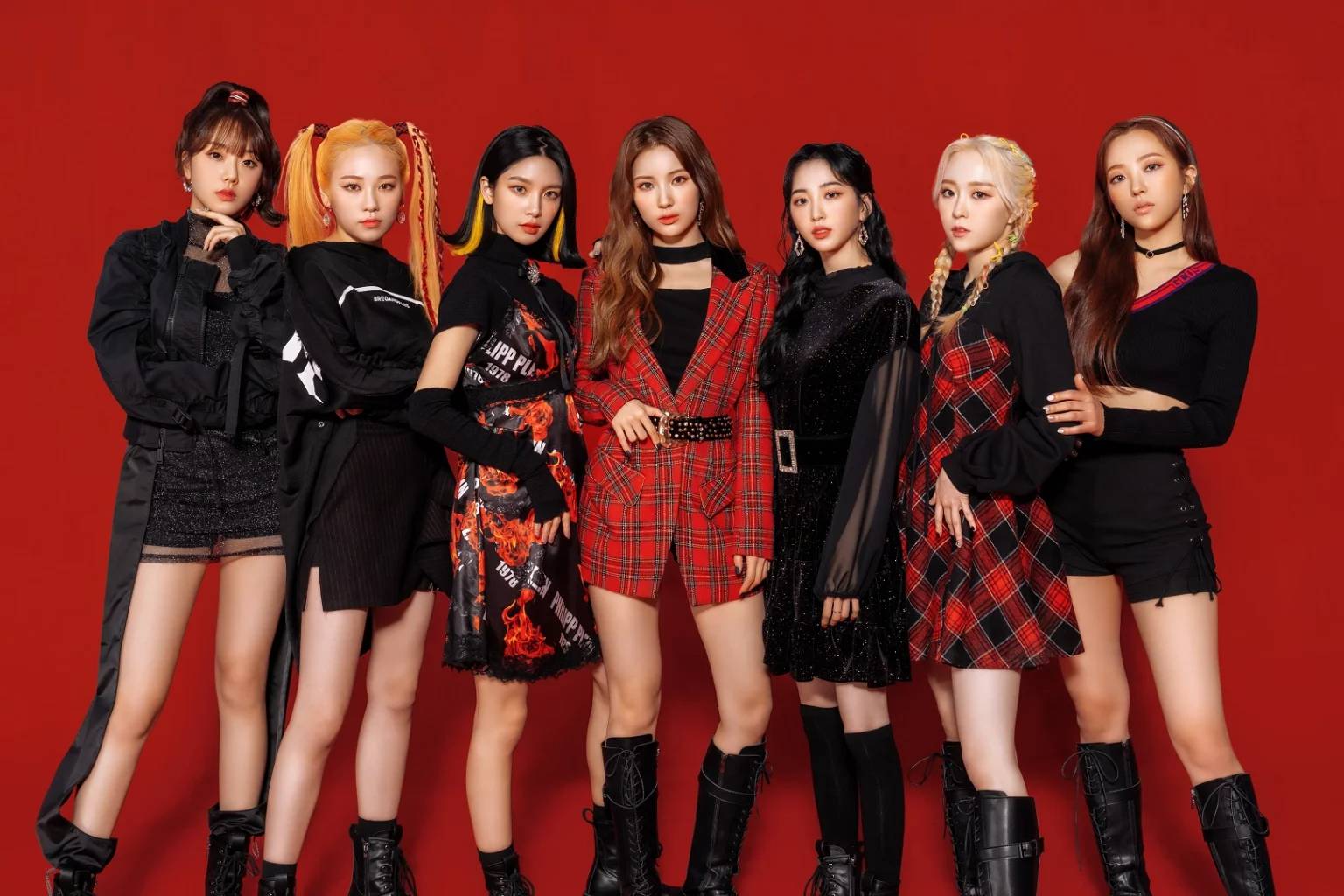 Alice is better known by her previous name, Elris. On April 11th, 2022, they changed their name to Alice. Furthermore, the group was founded by Hunus Entertainment in 2017 and is currently managed by IOK. Alice now has seven members after the addition of two new members in February of 2020, after it began as a five-member band.
Bella, Yeonjae, Yukyung, Sohee, Karin, EJ, and Chajeong are the members of the group. Alice's members are all in their early twenties, with the eldest being only 25 years old. The trio made their debut with 'We, First,' an extended play with a charming concept that moved to a more bizarre vibe. In the paradise of underappreciated Kpop girl groups, Alice is a hidden gem!
CRAXY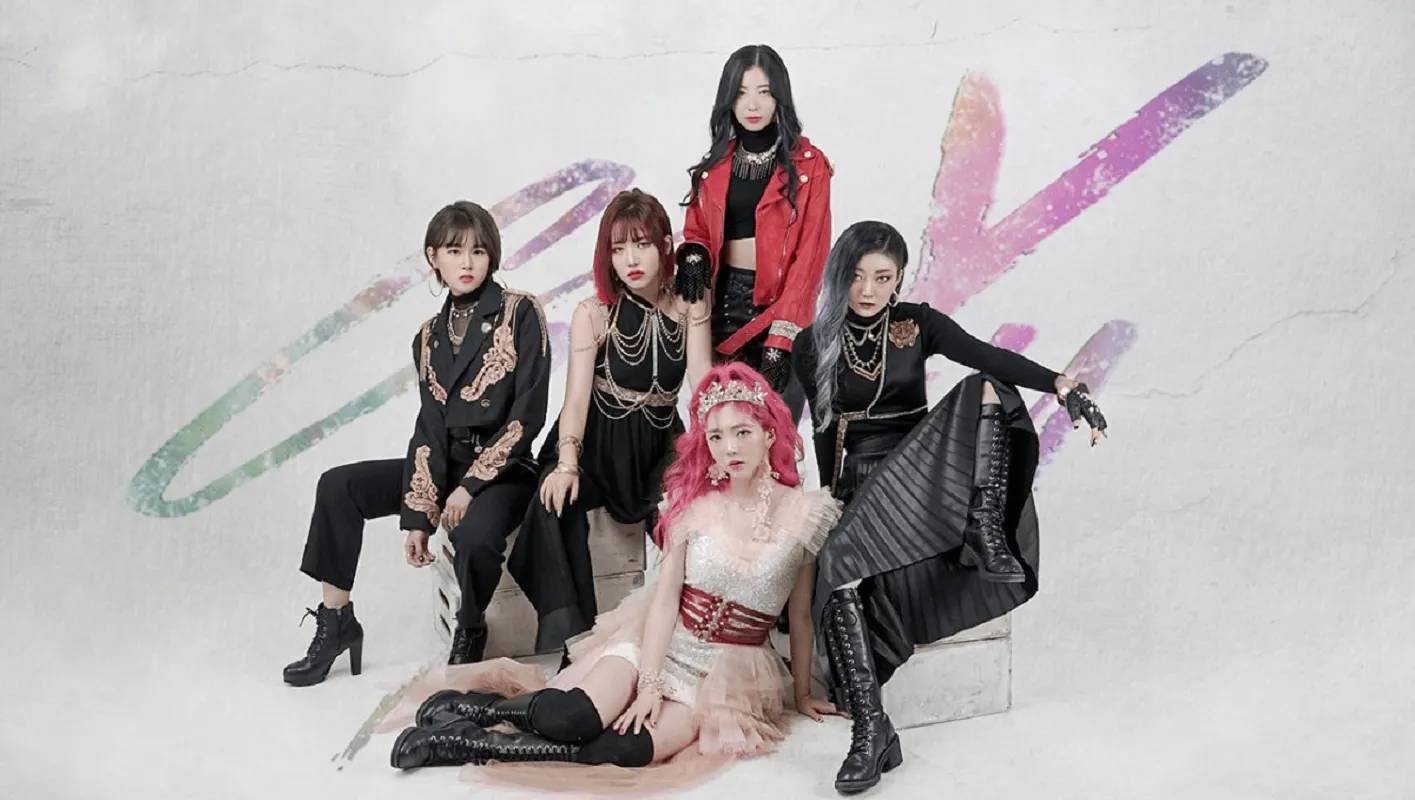 One of the most popular Kpop girl groups of all time! S.A ITAINMENT manages CRAXY, which was previously known as Wish Girls. Wooah, Karin, Hyejin, Swan, and ChaeY are among the five members of this amazing girl group. Wooah is the group's captain. They released their first full-length album, 'My Universe,' in 2020.
Furthermore, Crown is the official name of their fandom. They have dynamic choreographies, captivating beats, and catchy choruses that will rent-free reside in your head. 'Aria' and 'Trigger,' from their debut album, are two of their best releases.
DreamNote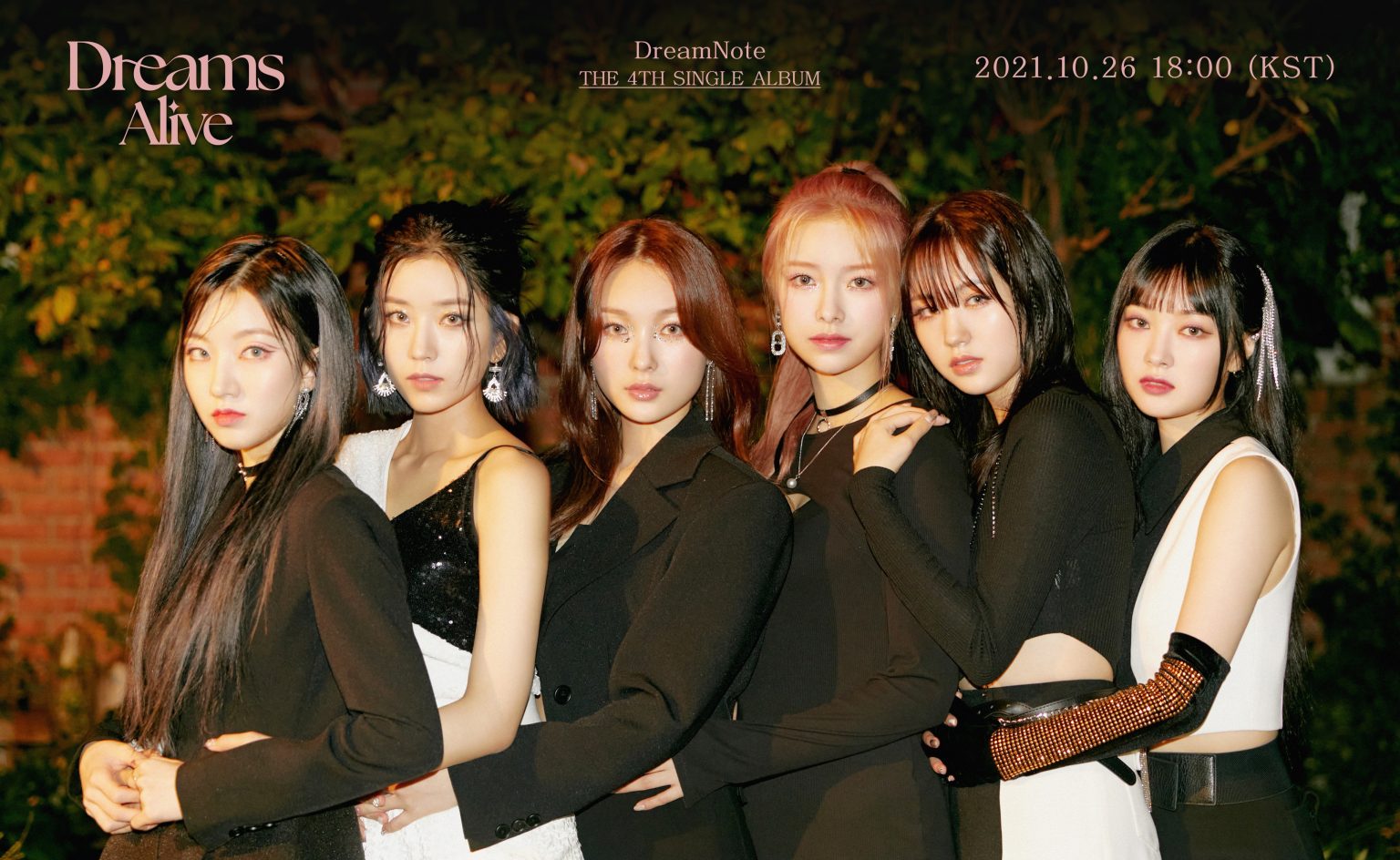 iMe KOREA's DreamNote is a Kpop girl group. Youi, Boni, Lara, Miso, Sumin, and Eunjo are the other six members of the group. With their album 'Dreamlike,' this girl trio made their debut on November 7th, 2018.
Despite the fact that their debut single failed to capture the hearts of listeners, the trio certainly outdid themselves in 2019 with 'Hakuna Matata.' 'Ghost,' which has eerie undertones, and 'Wish,' which has a great tempo, are two of their best offerings. Make sure to check them out and join their official fan page, which is called 'Page.'
Fanatics

FENT's Fanatics is a seven-member kpop girl group. In addition, they released a mini-album titled 'The Six' in 2019. After Sika departed the group in October 2021, the group now consists of six members: Doi, Chaelin, Chiayi, Via, Yoonhye, Rayeon, and Doah. Fanatics' dance choreography is one of the most fun and powerful in (dare we say) all of Kpop!
Chiayi is considered one of the top dancers in the profession by several observers. They do a jump rope flip in one of their choreographies that will leave you gasping at your screen. The members of the group have the strongest vocals, in addition to a powerful dance. Fanatics is a one-of-a-kind band that you should certainly check out.
Favorite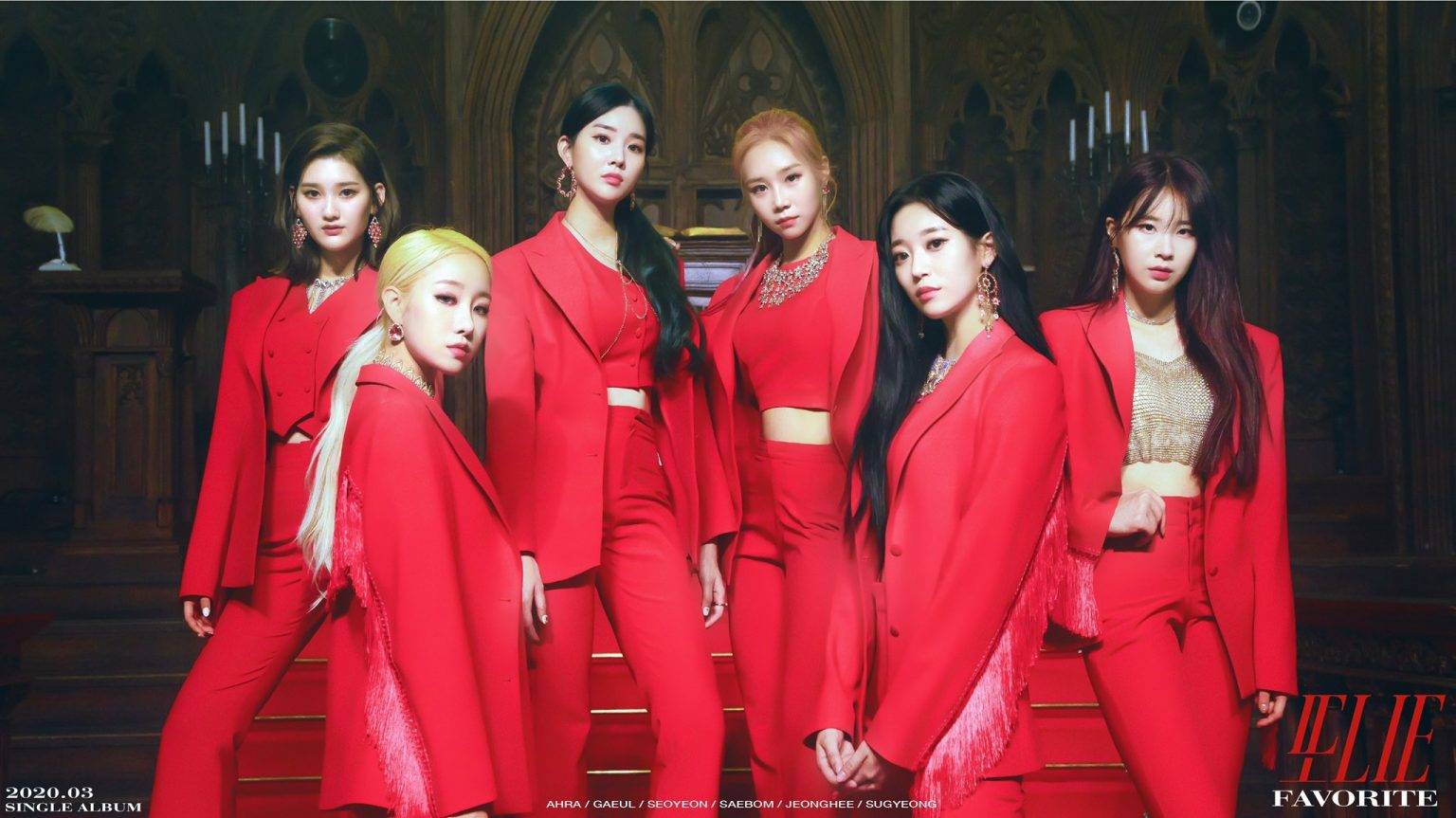 You must have complete faith in us when we say that 'Favorite' will become your favorite. Gaeul, Saebom, Seoyeon, Sugyeong, Jeonghee, and Ahra are the six members of this Kpop girl group. The six girls are the epitome of strength. There is one studio album, three extended plays, and four singles in their discography.
Their fantastic choreography and appealing music will make you fall in love with them. Favorite has a devoted following in Japan, despite its lack of popularity in Korea. Favorite made its debut in 2017 under the banner of ASTORY Entertainment. You will become a loyal fan of the group after hearing their songs 'LOCA' and 'Catch Me.'
Girl Crush

DAM Entertainment manages GIRL CRUSH, a severely underappreciated Kpop girl group. In addition, the group made their debut with the single 'Memories,' which is also one of their best works. Girl Crush's members are all genuine girl crush material. Bomi, Taeri, Zia, and Yuka are the members of Girl Crush. Their music videos are audacious and fearless. They're also active on their Youtube channel, where they provide entertaining content about their lives.
GIRLKIND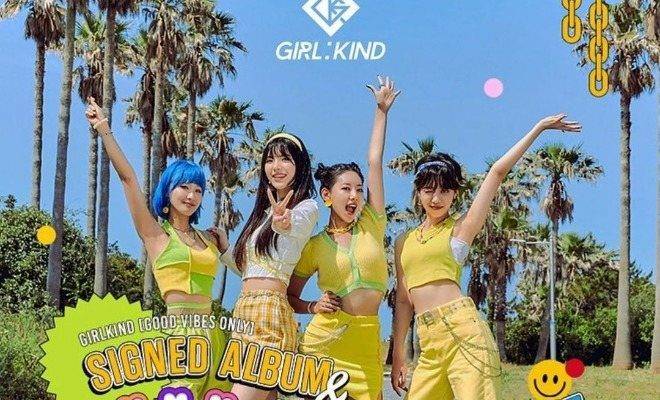 On January 17th, this summery group made their Next Level Entertainment debut. JK, Medic Jin, Xeheun, and Ellyn are the names of the four members of the group. Xeheun is the group's leader, and you might recognize her as a competitor from Produce 101.
'FANCI' and 'Good Vibes Only' are two of their most popular tunes. Aside from their incredible music, each member of the band is extremely engaging and possesses hidden skills. They're also active on YouTube, where each member contributes entertaining stuff like testing out new delicacies, beauty styles, and unboxing. You will never be bored once you become a member of their fans.
Hashtag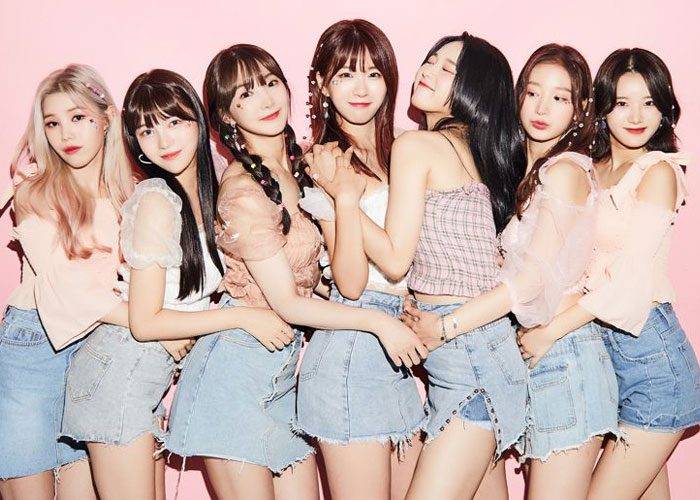 The group made their debut in October 2017 with the song "The Girl Next Door." Hyunji, Dajeong, Sua, Seungmin, Subin, Sojin, and Aeji are among the seven members of the group. Dajeong was one of the members that had appeared in the inaugural season of the hit survival show Produce 101.
The fact that their music is produced by Kan Mi Youn is a big reason to trust us on this recommendation. Kan Mi Youn is also a former member of Baby V.O.X. Their track 'My Style' has the power to energise even the most depleted of days. Luk Factory is in charge of them.
HeyGirls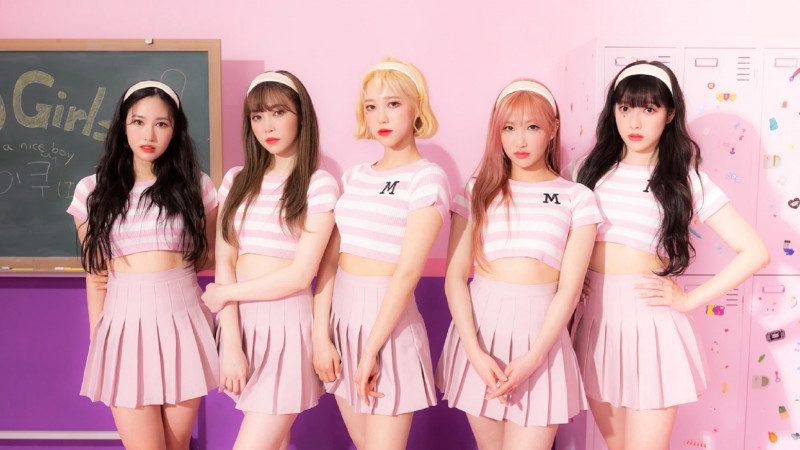 HeyGirls, formerly known as the Black Queen, is a Moai Entertainment Kpop girl trio. The trio is well known for their performance on the popular talent show Superstar K3.
Despite the fact that the group debuted in 2012, it has gone through multiple roster changes and now only has three members. HeyGirls' brilliant members include Sulhee, Jein, and Chaerin. Fans of the dance-pop genre should check out the group. It's enough to have you stan them just by listening to their debut single, 'Good Girls.'
ICU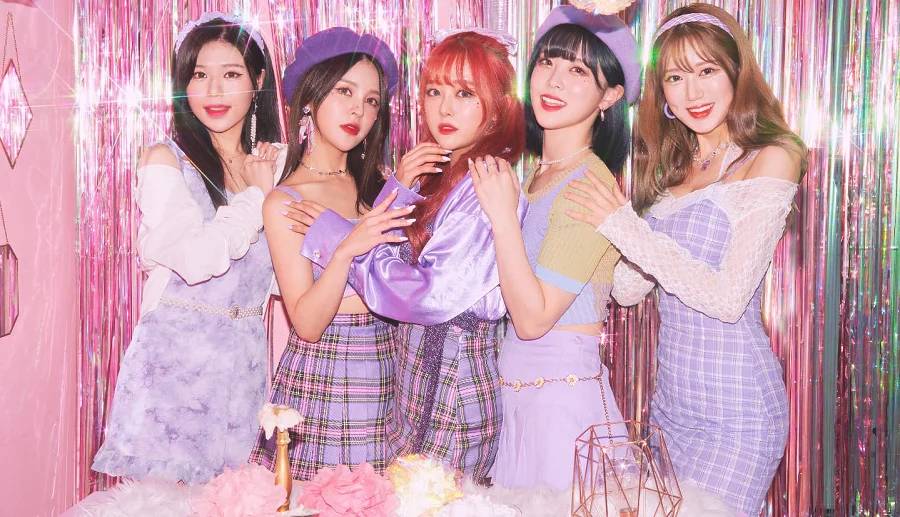 ICU has been promoting their songs in Korea and Japan since its debut through Liz Entertainment. Abin, Naye, Chae-i, Hayu, and Ella are the current members of the group, which debuted on October 22, 2019, with the digital single Cupid. ICU's agency intends to expand the group's membership in the near future.
Lusty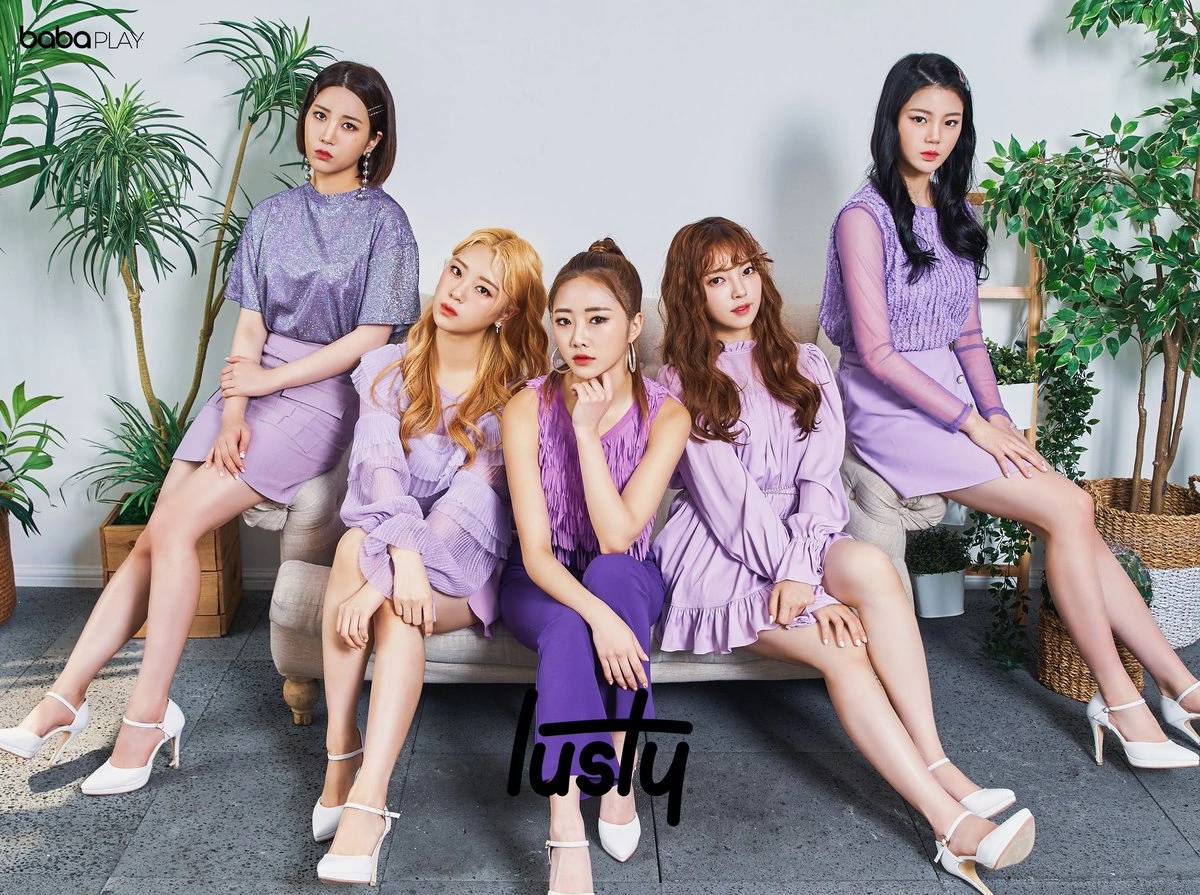 BabaPlay's Lusty is a five-member girl group. Harin, Junhui, Isol, Yoonji, and Yeryung made their debut in June 2019 with the track I'm Thirsty. The name of the band truly has a deeper meaning.
Lusty is an acronym that stands for "Lively, Sturdy, and Robust." Unfortunately, the group has not released any more musical pieces since its debut because to their lack of popularity. Don't let such potential go to waste; begin sparring Lusty right once!
Nature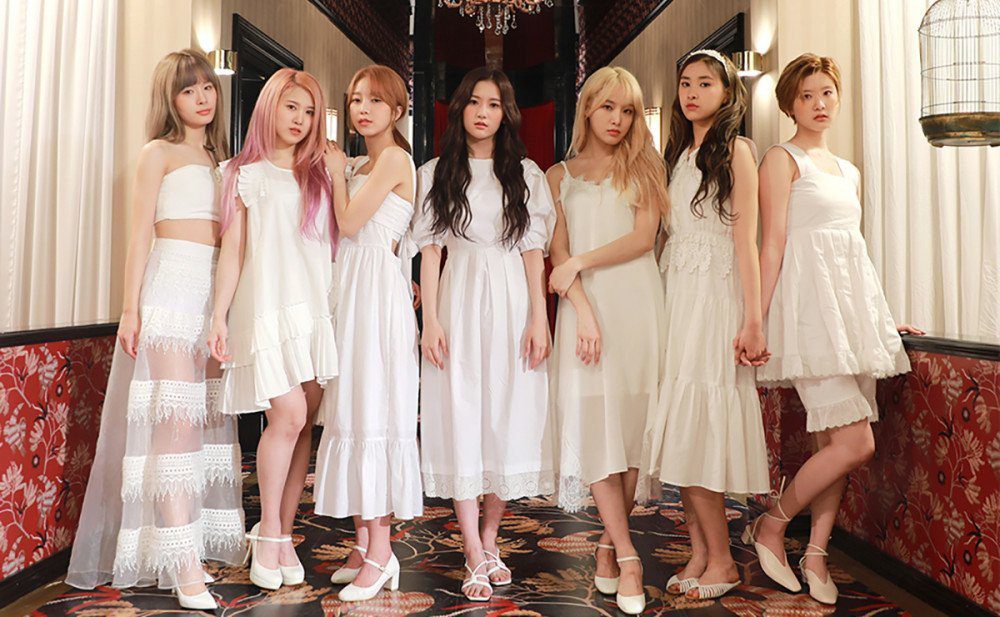 We can't discuss underappreciated Kpop girl groups without mentioning 'Nature.' Furthermore, n. CH Entertainment manages the Kpop girl group 'Nature.' Nature is made up of nine members from Korea, Japan, and China. Lu, Aurora, Sohee, Saebom, Chaebin, Haru, Loha, Uchae, and Sunshine are some of the main characters.
The group's style is really intriguing. They made their debut in 2018 with the single album 'Girls and Flowers.' There is no such thing as a poor music in nature, and once you start listening to it, there is no turning back. Some of their more solid tracks are 'Some,' 'Girls,' and 'Oopsie.'
Pink Fantasy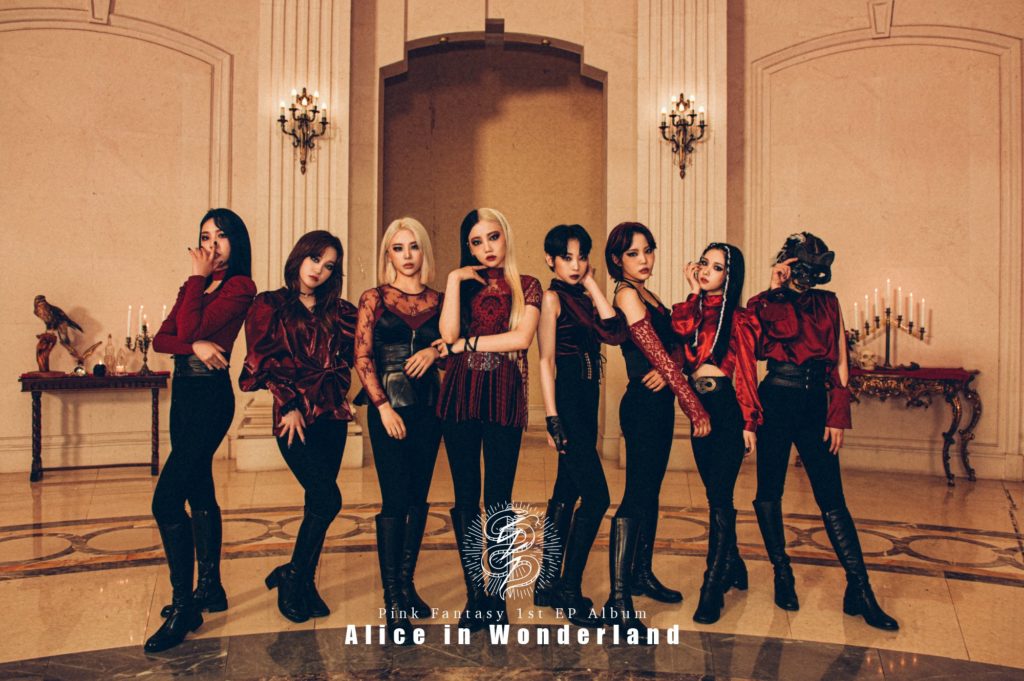 Pink Fantasy is another underappreciated K-pop girl group worth checking out. Daewang, SeeA, Yechan, Harin, Momoka, Arang, Miku, and Heesun make up the talented members of the group. With the track Iriwa, the girl group made their debut in 2018. Fun fact: Shindong, a prominent Super Junior member, directed their music video for Iriwa! Pink Fantasy has gone through numerous lineup changes since its inception. Something relating to a member named Daewang is another noteworthy information about this organization. Daewang wears a mask to disguise her face, giving the group a distinct look!
The band has just gained notoriety for their album Alice In Wonderland, which was released in 2021. Their album debuted at rank 39 on the Gaon Album Chart. I'm sure they'll make it big sooner or later! Don't be shy about endorsing this underappreciated K-pop girl trio!
Purple Beck

Purple Beck is another undiscovered treasure among Kpop girl groups. Purple Beck is also a Majesty Entertainment-affiliated Kpop girl group. Yeowool, Yerim, Mini, La Yeon, and Seyeon are among the group's five talented members. The group's leader is Yeowool. With their wonderful song 'Crystal Ball,' they made their debut.
The group's members all have incredible vocals and can hit every note without breaking a sweat. The majority of their songs are centered on the idea of dreams and imagination. Beckies is the official name of their fandom. And we guarantee that after hearing their music, you will want to be a Beckie as well.
Redsquare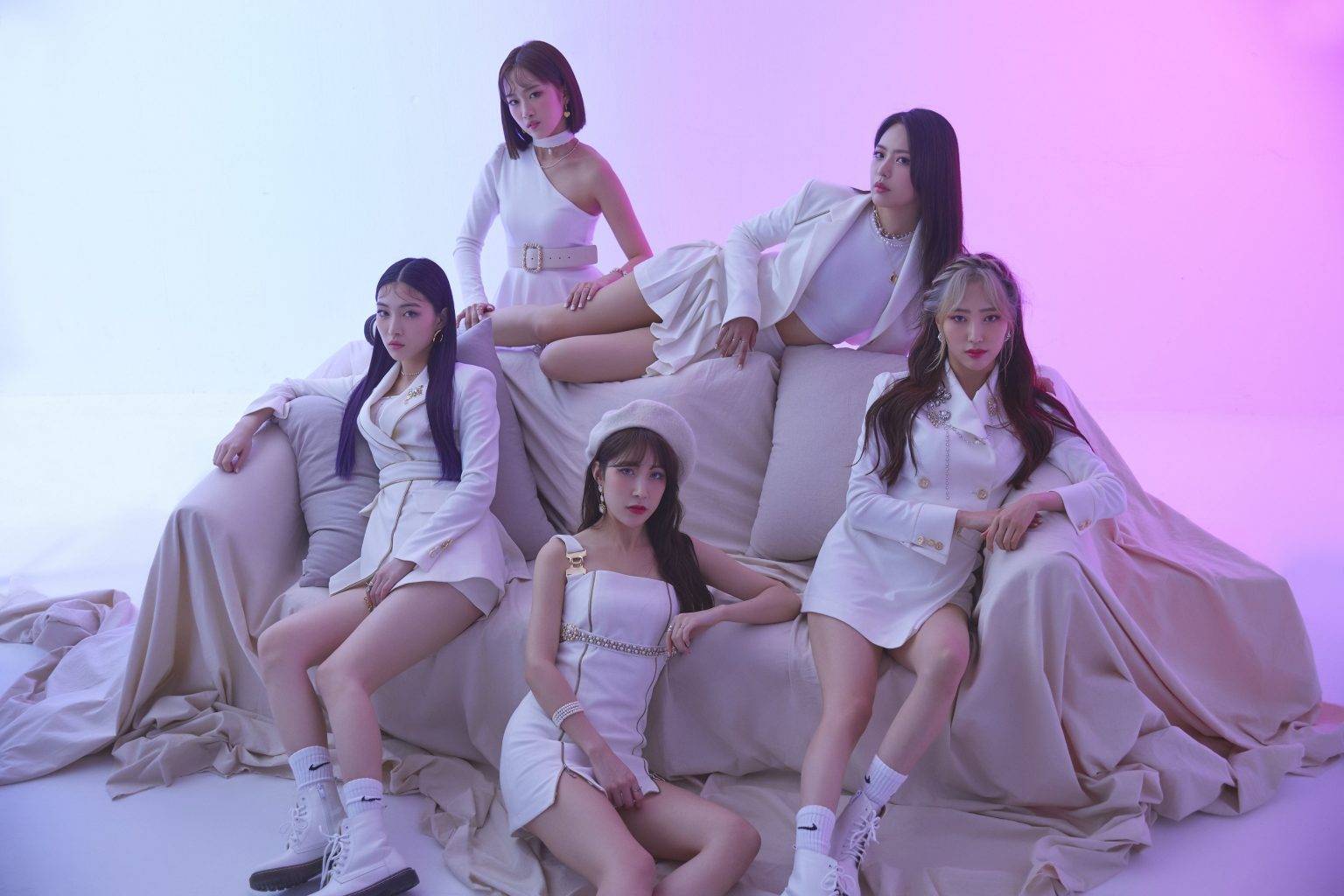 Redsquare, or RQS for short, is a Kpop female group handled by ICONIC MnE. In addition, the trio made their debut in 2020 with their chart-topping single album Prequel. Green, Lina, ChaeA, Ari, and Bomin are the names of the five members. Furthermore, the group was founded by About Entertainment initially but switched labels in 2020. One of their best songs is called "Colorfull."
Saturday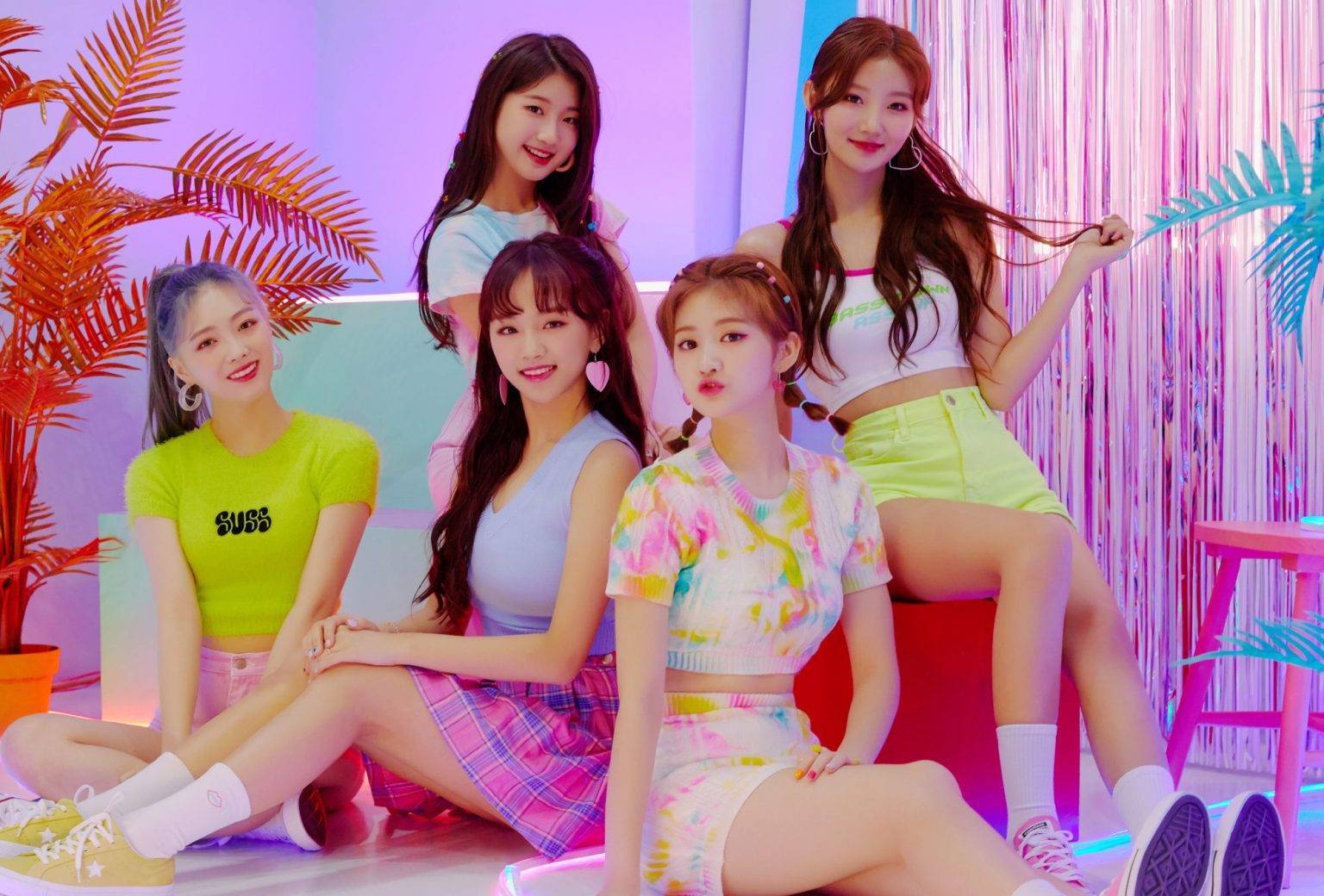 SD Entertainment's Saturday is a five-member girl ensemble. Saturday is made up of Haneul, Juyeon, Yuki, Ayeon, and Minseo, who were once part of a seven-member lineup. On July 18, 2018, the members of Saturday debuted their song MMook JJi BBa, which displayed their talents. Since then, three single albums, two digital singles, and two special singles have been issued by the female group. D.B.D.B.DIB, their single album, is their highest-charting album to date. Just listening to their music will convince you that they need to become well-known as soon as possible!
S.I.S

S.I.S is a Kpop female group that debuted in 2017 under the label Double x Entertainment. Furthermore, when J-Sun and Dal departed the group in 2019, the group now has only four members. Minzy, Gaeul, Anne, and Sebin are the members of the group. The term 'S.I.S.' stands for 'Serendipity In Stars,' which signifies they strive to shine in the dark.
Each member of the girl group takes on the role of a SISter with a distinct personality. Their music videos and melodies are both captivating. This underestimated Kpop girl trio is the one for you if you like music videos with a quirky theme and the dance-pop genre.
Violet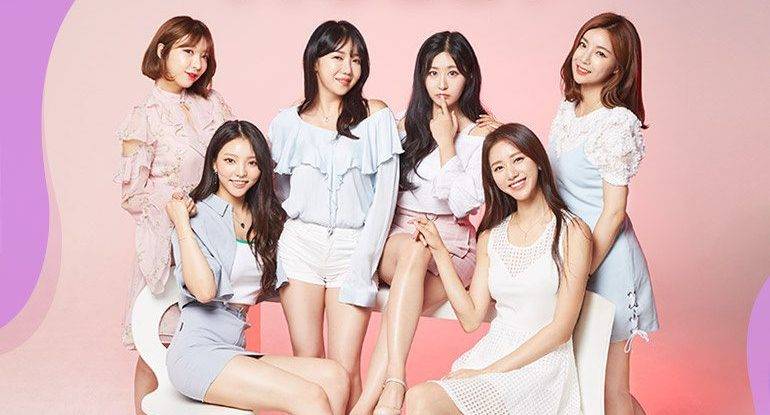 Violet is a Kpop girl group that deserves to be known. Gu Seul, Do Yeon, Yeo Ri, Doon Kyung, and Da Da are members of Violet, a five-member K-pop girl group.
The group first made their appearance on AfreecaTV's survival show The Best Of The Best as a six-membered group. On September 1, 2019, they released their first song, Pang Pang or The Best Of The Best. Since their debut, the group has not released any other songs.
Woo!ah!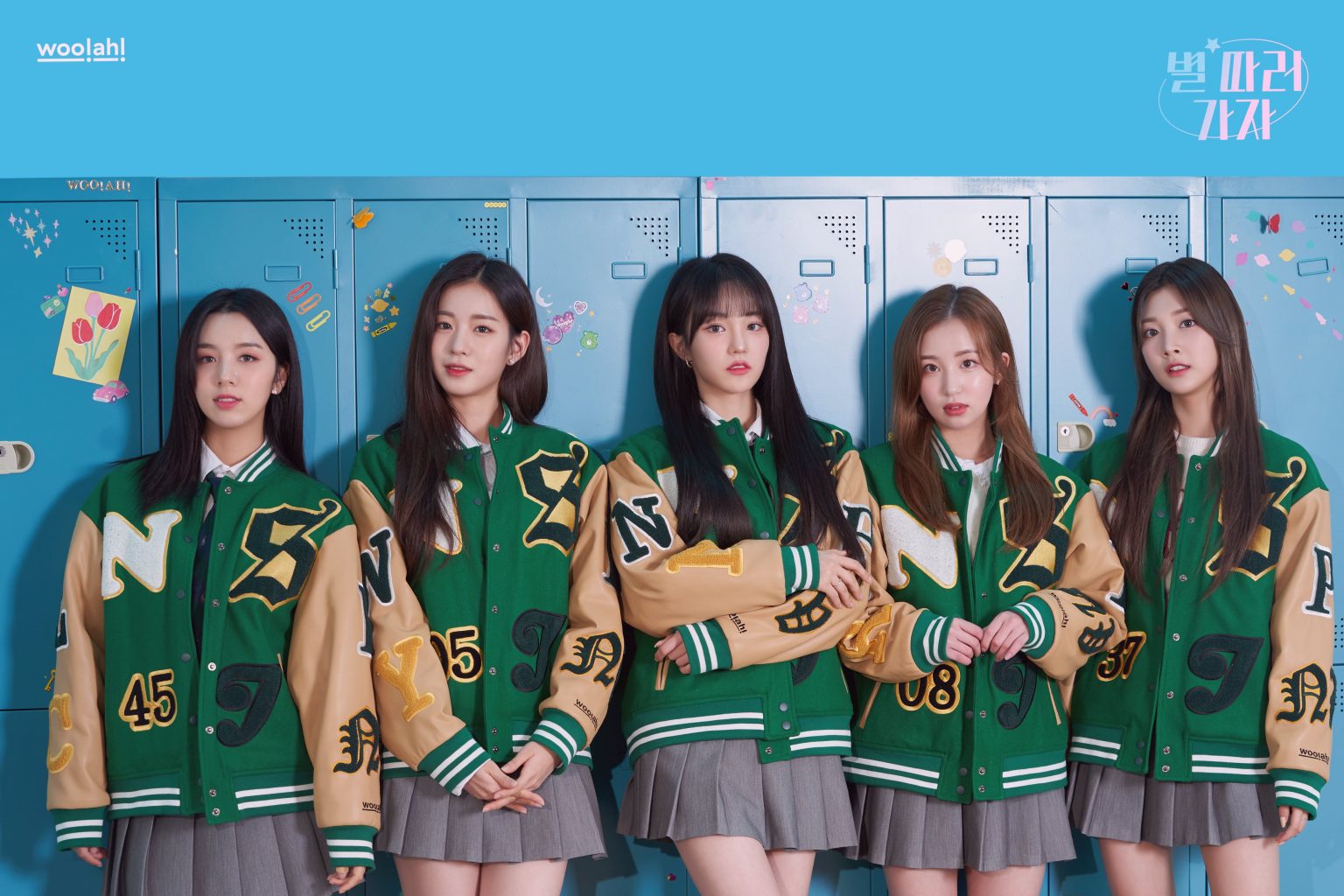 You will go Woo!ah! after hearing this lady group's excellent songs. Woo!ah! is a Kpop female group managed by NV Entertainment. NV Entertainment is also a newcomer to the entertainment industry, with Woo!ah! being their first and only Kpop girl group.
They were once a six-member group, but now only have five members: Nana, Wooyeon, Sora, Lucy, and Minseo. This year, they released their first-ever digital single, 'Catch The Stars.' The group is well-known on Tiktok for their unique videos. For all Kpop aficionados, this is a must-listen.