Katherine Mordick, 28, was brutally killed in her Ridgecrest home in Anaheim Hills, California, in late January 1983, according to NBC's "Dateline: Haunting Images." Before advancing forensic technology assisted the investigators in solving the crime, her murder went unsolved for about three decades. We have all the information you need if you're interested in learning more about the case, including how she was killed and who killed her. So let's get started, shall we?
How Did Katherine Mordick Die?
While working at the "It's A Small World" attraction at Disneyland in California, Katherine "Kit" Mordick and William Gregory Mordick fell in love. She was drawn to the kind and reserved man who frequently spoke about his time serving in Vietnam as well as his love of cooking and sewing. Family members claim that Kit found his personality to be an enticing contrast to her upbeat and optimistic outlook. Two daughters were born to the young lovers in 1978 and 1980 after their 1977 marriage.
When describing Kit and Donna's wedding in 1977, Donna O'Connell Bjoin remarked, "It was like a fairy tale. She was sincere in her joy. Living in a home on South Ridgecrest Circle in Anaheim Hills, Orange County, California, was the newlyweds' first home together. After a few years of marriage, Kit began staging food for print and television commercials as a "food stylist". William, her husband, tried to make a life as a photographer in the meantime. He reportedly stayed at home with his girls while Kit pursued her job, according to court records.
Reports claim that in August 1981, Kit began an affair with Henry Bjoin, a photographer she had been working with. Although she allegedly terminated the affair by the end of 1981, she apparently did it again in the summer of 1982. By the end of 1982, the Mordick marriage had entirely crumbled, and William had even left the Ridgecrest home. At the beginning of February 1983, Kit intended to leave the Ridgecrest residence and relocate closer to Los Angeles or the valley.
Kit and the girls travelled to Los Angeles on January 21, 1983, in search of a new residence. They left Los Angeles at 2:00 p.m. to go to Henry's studio because William was picking up his girls later that day. On January 22, Kit was supposed to see her brother Joseph O'Connell, but neither she nor he heard from her. On January 23, in the evening, Henry went seeking for Kit and found her at Joseph's residence. According to the testimony given in court, he called her multiple times while he was in San Diego over the weekend.
Around 10:30 p.m. on January 23, Joseph and Henry travelled to the Ridgecrest home to check for Kit. They guessed she might be in Los Angeles when they noticed the lights were off and knocked again without getting a response. They broke into the house after finding her car in the garage, but were alarmed to find Kit's body in the living room with her neck sliced. When the Anaheim Police Department's officers arrived at roughly 10:50 p.m., they noticed that the victim was only partially clothed but were unable to find the murder weapon.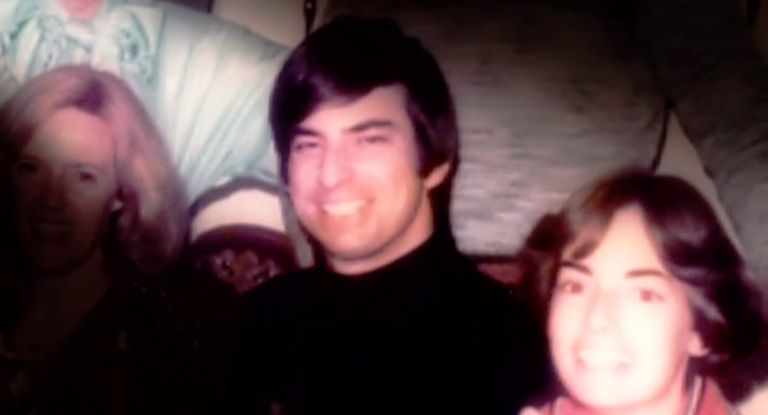 Kit, 28, suffered two gaping slashes in the neck region, the cervical bone was broken, and the carotid artery and jugular vein were severed, according her autopsy. She died shortly after suffering a large blood loss as a result of them. The medical examiner noted the murder weapon had a smooth-edged blade and came to the conclusion that it might have been a kitchen knife. She also had many bruises on her face that the coroner determined were from a baseball bat or a fist and that they appeared just before she passed away. She had not experienced sexual assault, according to the study.
Who Killed Katherine Mordick?
Speakers were torn out of the walls and plants were knocked over, giving the house a desolate appearance. The police, however, found no evidence of forced entry. They came to the conclusion that the crime scene had been set up to appear like a robbery or a sexual assault after noticing Kit's purse was left unattended on the countertop of the upstairs restroom. To learn more about her tumultuous marriage to her husband, William, from whom she had been estranged for a considerable amount of time, the detectives questioned Joseph and Henry. They also learned of the alleged double assault she had suffered at his hands.
On a table inside the house, the detectives also discovered a note addressed to William. "I'm (Kit) ready to move forward," it declared. I don't want to feel angry or resentful. I want you to know that I forgive you for everything and beg your pardon for the extreme suffering I caused you. When the police questioned William, he stated that on January 22, when he went to her residence to pick up the couple's girls for the weekend, that is when he last saw his wife. According to him, "[I] got to the house about 10:00 am to pick them up for a birthday party."
Donna asserted that Kit examined his journals and learned that he had reportedly lied about his college degree and Vietnam War service. Although William maintained he had jotted down the names of the women because he admired them, she had also discovered a list of them. In Donna's words, "Everything she (Kit) knew about him was a lie." However, the police questioned witnesses who had witnessed William acting jovial and helpful at the birthday party that afternoon. According to court papers, Kit's autopsy revealed that she had been slain on January 22 during the afternoon or evening.
The case became cold by the spring of 1983 as a result of William being there at the party and Henry being in San Diego. In 1999, the homicide case was reopened, and the evidence was examined, but no one was detained or charged. William, who was still being investigated, went to Spokane, Washington, with his daughters and started a photography business. Until cold case detectives reexamined the case and found that the evidence had never undergone DNA testing, the case remained unsolved.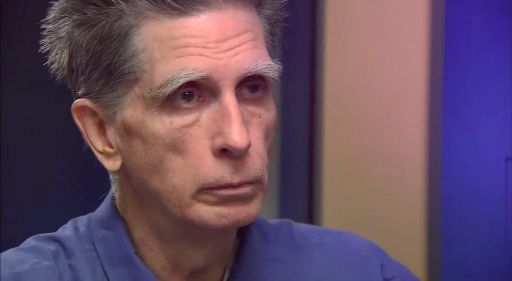 William's DNA was discovered by forensic scientists on the Ridgecrest home's back sliding glass door, closet door handle, plastic bag inside the closet and powder room sink. Boyd Underwood, a retired detective with the Anaheim Police Department, said: "You start getting more convinced that he was part of that crime scene." In 2008, he was detained on suspicion of first-degree murder; the prosecution contended that he killed Kit because he didn't want to miss time with his daughters. They displayed diary entries from him that he had made about how terrible it would be as proof.
A few weeks prior to Kit's passing, the prosecution also claimed that William had written in his diaries about physically attacking her. His defence asserted that their client was innocent and faulted the investigators for their inability to account for the way that a vial of William's blood had ruptured and leaked onto evidence packaging. He was found guilty of first-degree murder in January 2011, and while the jury absolved him of the accusation of exceptional circumstances murder for financial gain, he was given a 25-year to life sentence.
Our Team DCS includes 5 different writers proficient in English and research based Content Writing. We allow them and encourage them to follow the Entertainment news all day long. Our posts, listicles and even the exclusives are a result of their hard work.